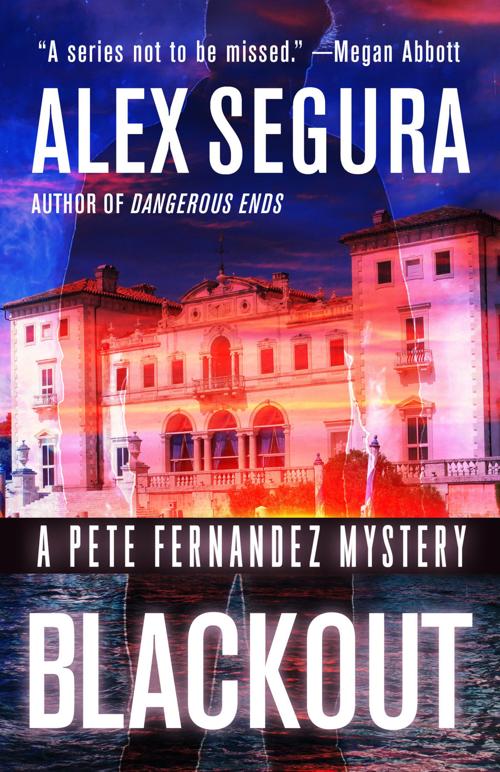 "Blackout" by Alex Segura; Polis Books (336 pages, $25.99)
South Florida can be a state of mind, and it's hard to get the region out of your head — whether you live here, are visiting or are just aware of the craziness that is the Sunshine State.
Alex Segura explores that Florida state of mind in his fourth hard-boiled novel about former reporter-turned-private investigator Pete Fernandez. "Blackout" works well as a decidedly noir character study about Pete, who is constantly under siege by his own demons, as well as a story about Florida, past and present.
Pete thought he had left Florida behind when he reinvented himself as a private detective and relocated his Fernandez Investigations to a strip mall in Spring Valley, N.Y. Florida brought violence and uncertainty to his life, and the farther away, the better he is at being sober and attending Alcoholics Anonymous meetings.
But Florida — and his own past — pull him back when he finally agrees to take a case for Ellen and Trevor McRyan, a charming, popular Florida state senator who's planning to run for governor. The couple wants Pete to find their wayward son, Stephen, before his antics embarrass them and sabotage Trevor's campaign. Pete takes the case only because he thinks he recognizes Stephen as someone he knew by a different name who was linked to the death of a classmate.
In Pete, Segura has created a tough, flawed character who continues to deal with his alcoholism. Segura makes those struggles worth caring about. Segura, a former South Florida journalist, knows the region well and he imbues "Blackout" with an insider's view, as well as familiar scenes.
Although "Blackout" occasionally goes over the top with its action, Segura keeps it believable. It is, after all, Miami. Segura is just what South Florida crime fiction needed.