Ten years, 14 different locations, six service times and an army of volunteers and Great Lakes Church is not only thriving but more united than ever.
Founded by Senior Pastor David Nelson and his wife, Rindy, the first whispers of Great Lakes Church began in 2008 with a small gathering in a living room.
"We dreamed of starting a different kind of church in southeast Wisconsin," explained Nelson. "My greatest joy has been watching a dream become reality and seeing firsthand how people's lives can change as a result. This has happened countless times over the past 10 years."
Despite the many location changes, Nelson is surprised at the tightly woven faith community that comprises Great Lakes Church.
The congregation currently gathers in two different campuses in Racine and Kenosha and offers six service times between the two locations to accommodate the more than 1,800 who call Great Lakes home each Sunday. One of the campuses has two adult auditoriums, which creates logistical challenges for the volunteers, 49 of whom serve on the music teams alone.
"It is always amazing to see how dedicated and selfless people can be in volunteering their time, energy and resources to create a place for people to gather each week to connect with God and each other," Nelson said.
Realized many dreams
In addition to planting Great Lakes Church, the congregation has realized many dreams through prayer, such as adding the Racine location; hosting the prom "A Night to Remember" for individuals with special needs; and hosting the Royal Family Kids' Camp for children in foster care.
"A few years ago, we dreamed of purchasing land and buildings for our campuses and that became reality," said Nelson. "Last year, we dreamed of helping send 50 students on a mission trip and that became a reality. Currently, we have challenged ourselves to provide more year-long support for the special needs community and the foster care community ... That is becoming reality as we implement plans for additional awareness and support for members and guests with special needs and being a monthly Royal Family Kids Mentor Club with our campers."
Throughout the past 10 years, Nelson learned to embrace his weaknesses and have a greater trust that God will move the mission forward in his time and bring the right individuals to accomplish the mission.
One of the most difficult periods was in 2017 when the Kenosha Campus moved six times.
"I went through many months of complete burnout," he said. "During that season, I watched the staff and the members of Great Lakes Church step up and run with the vision. It became clear that most of the people who make up our church wanted to be part of helping create a place where they can easily invite their family and friends. I love the selflessness and the heart of serving that is seen in so many of our members."
Not started for 'church people'
Great Lakes Church was not started for "church people" but for the 70 percent of those in southeast Wisconsin who don't attend church anywhere, explained Nelson.
"When you think about this, it sounds strange. It's like starting a Chinese restaurant for people who don't eat Chinese food. Plus, there are already a lot of great Chinese restaurants in town," he said. "As challenging as it has been to start a church for those who don't go to church it seems to have resonated with our local communities. The people who attend regularly know that I am relentless in asking them to give up their comfort and preferences to serve those who don't go to church anywhere or those who readily admit that God isn't much on the radar of their life."
In 2016, the Racine campus moved into a permanent facility and in January 2018, the Kenosha Campus moved into a semi-permanent facility.
The church is leasing a building for a few years and eventually they will be building on the land they own just west of Tinseltown Theater.
"Since January 2017, we have made gradual improvements to our facilities to help with flow," explained Nelson. "Being a portable church for so long was a constant reminder to us that it isn't the building that makes us a church, it's the people. However, the stability of having our own locations has allowed us to prioritize things like adding special needs friendly quiet rooms at each campus."
The future holds ideas for Great Lakes Church to become more focused in their mission in create a church for the 70 percent that do not attend church.
"We are obsessed with working hard to remove the hurdles that keep people from connecting with God, because when someone is able to experience the love and grace of God in a real and undeniable way, it changes everything," explained Nelson.
Celebrating with water baptisms


On Sunday, the Great Lakes Church and the local faith community celebrates its 10-year anniversary with water baptisms.
The event will take place from 4 to 6 p.m. at Journey Church, 10700 75th St. The public is invited and free tickets are available at greatlakeschurch.com/tenyears and will be available until the auditorium is at capacity.
"We are bringing our two campuses and multiple services and venues together under one roof to celebrate the last 10 years, while we anticipate what God is calling us to do in the next ten years," said Great Lakes Senior Pastor David Nelson. "Journey Church has generously allowed us to use their facility. I grew up at Journey Church and from day one, they have been over-the-top kind and open-handed with us."
SIMMONS BLOCK PARTY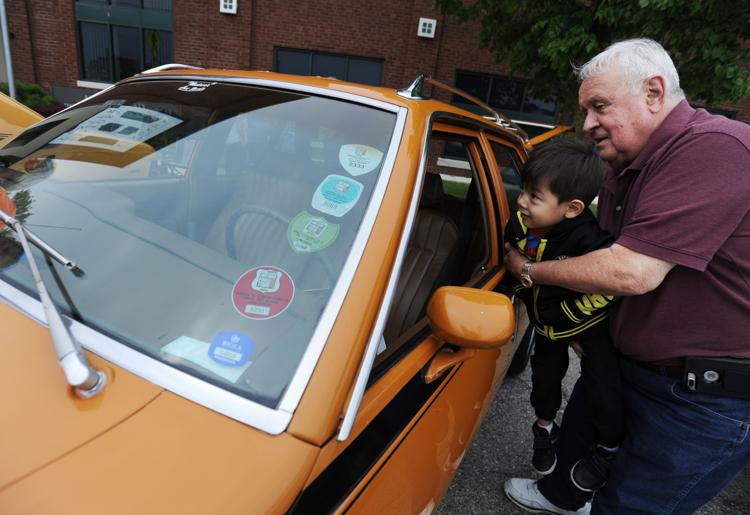 Harris and Hudson with Matt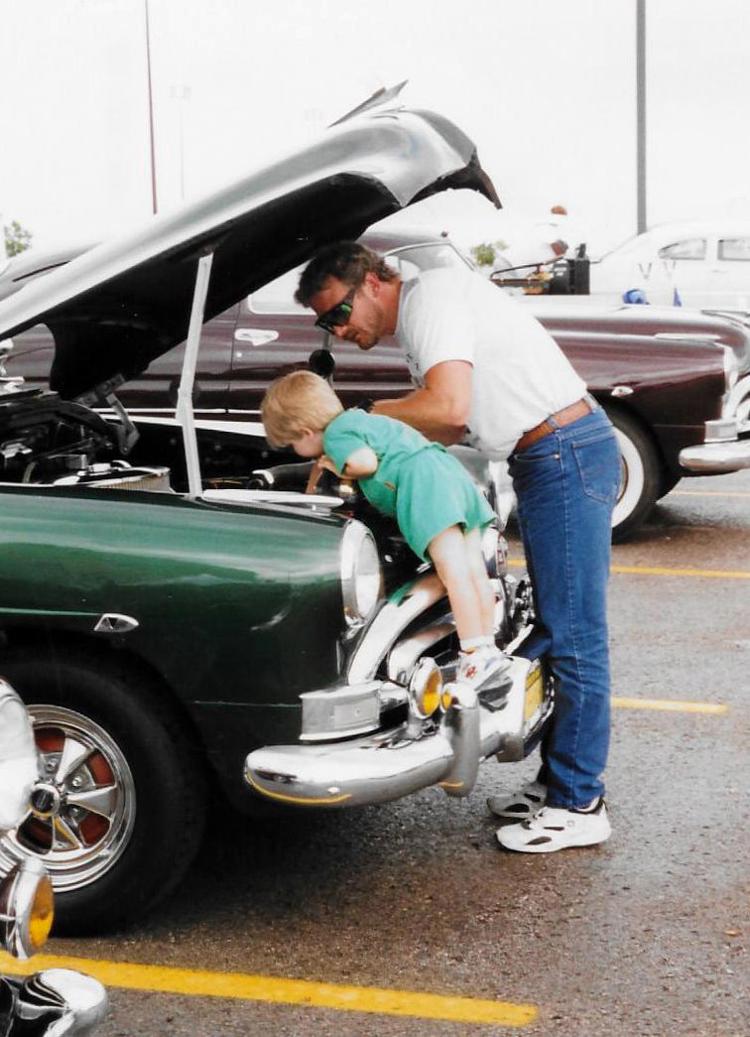 CAR SHOW BAKER PARK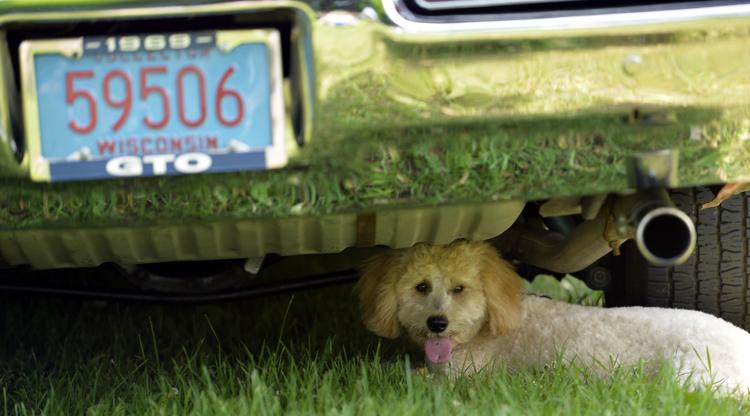 CAR SHOW BAKER PARK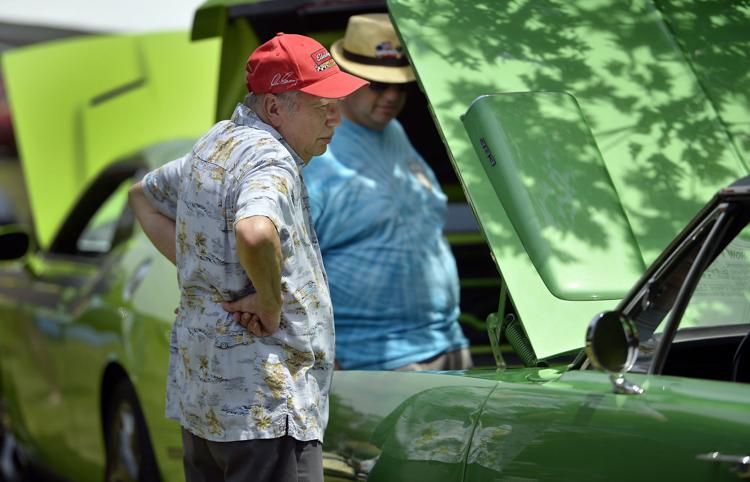 CAR SHOW BAKER PARK
CAR SHOW BAKER PARK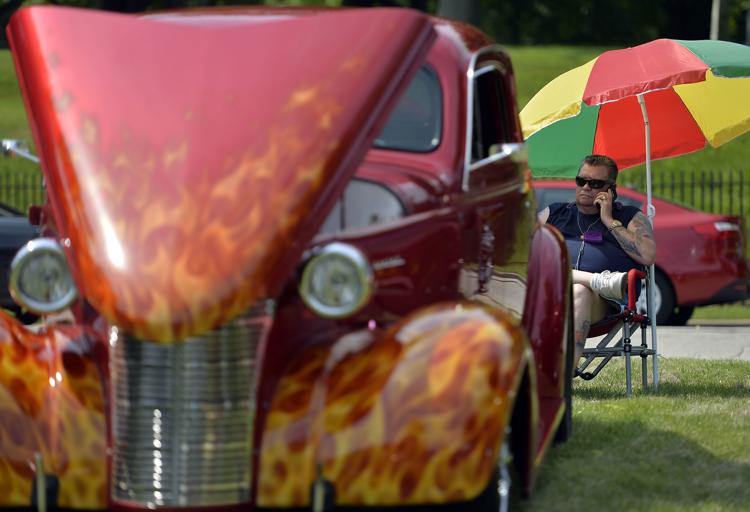 CAR SHOW BAKER PARK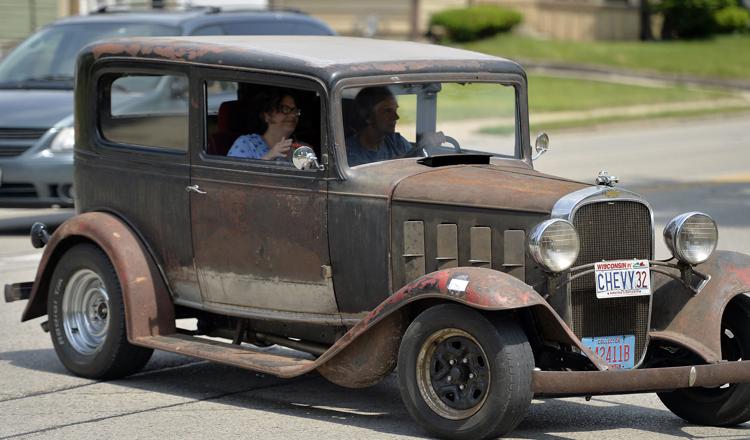 CAR SHOW BAKER PARK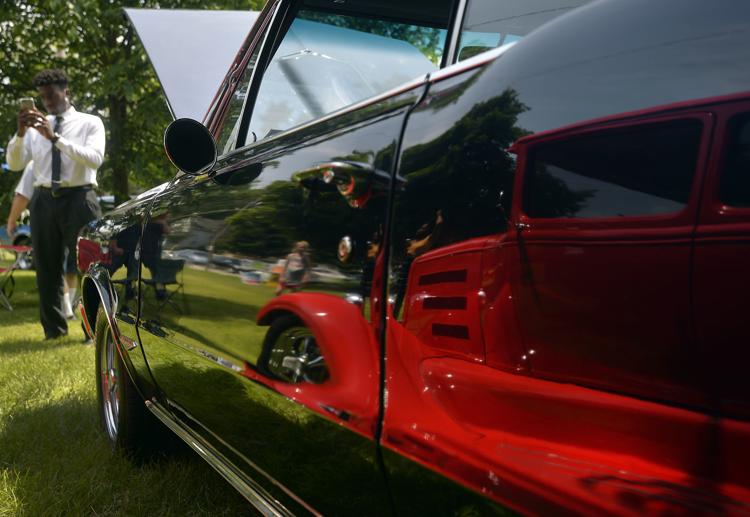 CAR SHOW BAKER PARK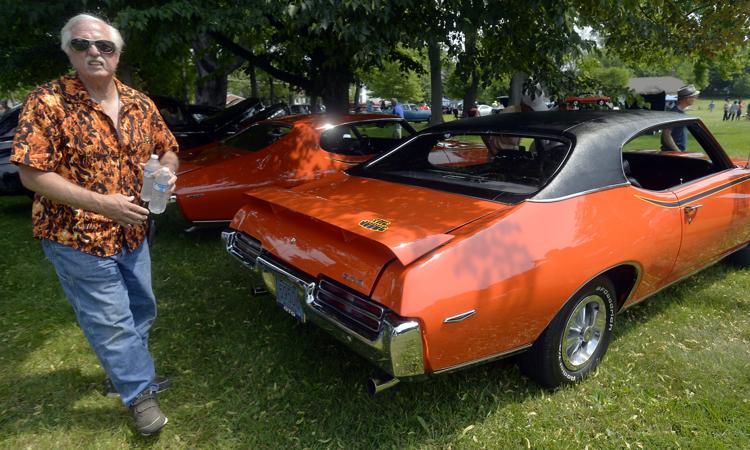 CAR SHOW BAKER PARK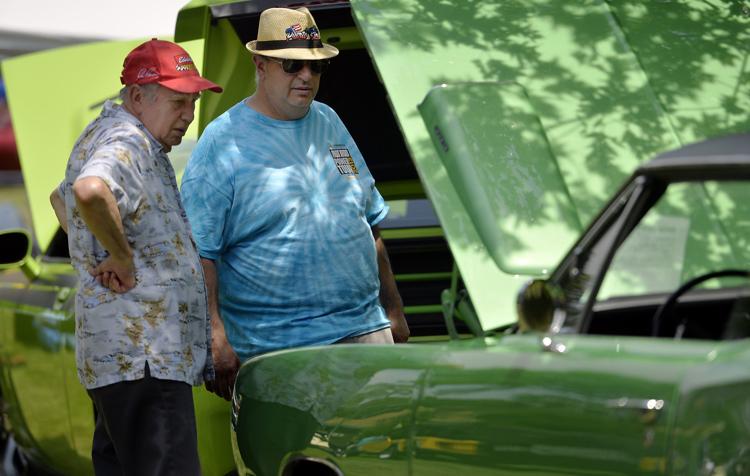 CAR SHOW BAKER PARK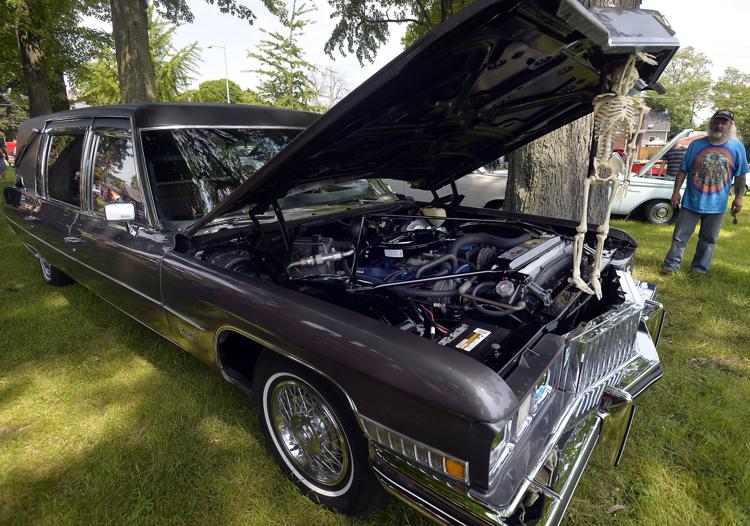 WOUNDED WARRIOR CAR SHOW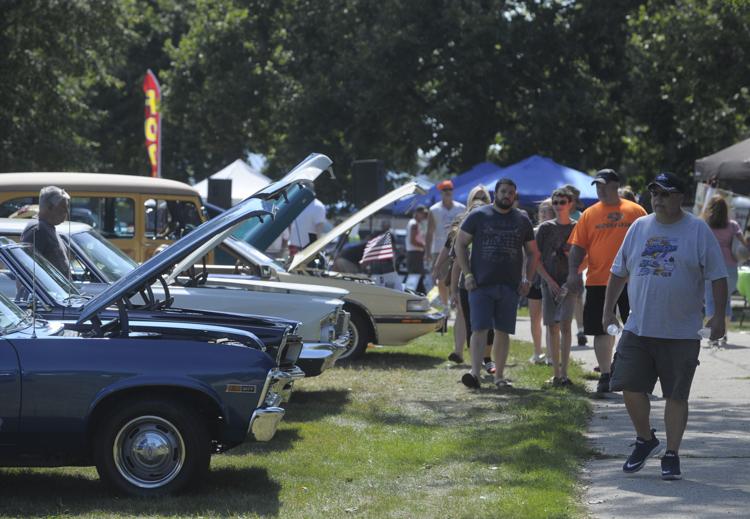 CAR SHOW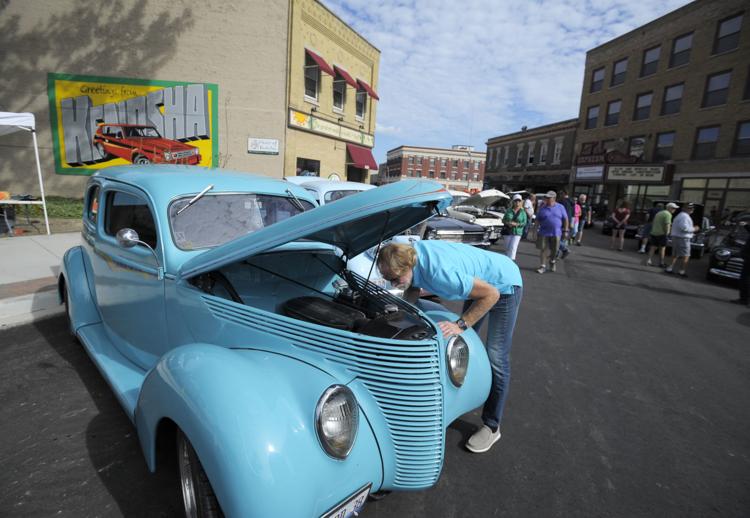 CAR SHOW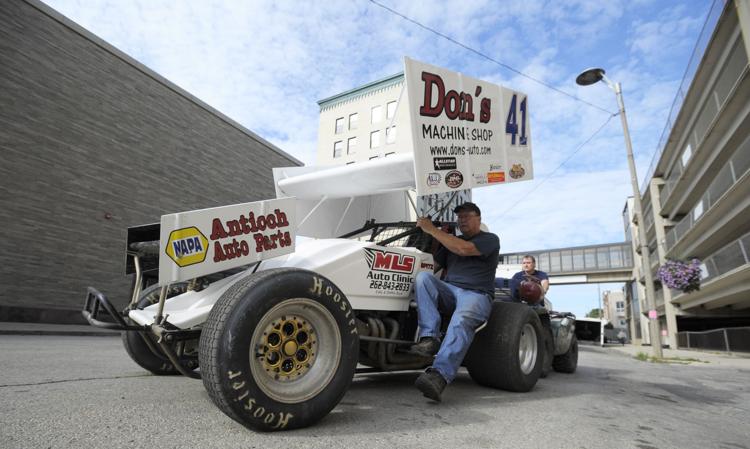 RODS FOR A REASON CAR SHOW
RODS FOR A REASON CAR SHOW