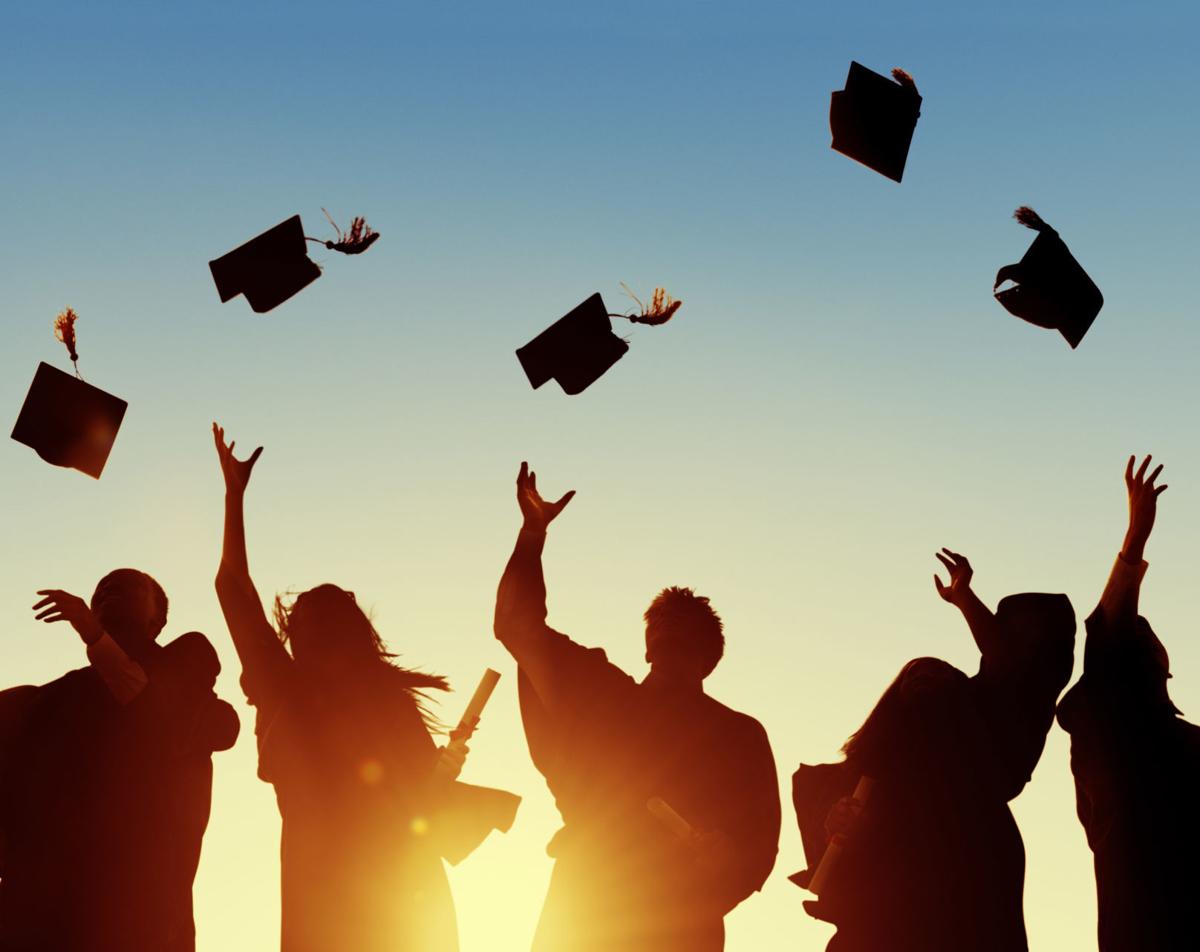 The time has come. Students are finishing finals and graduation is near.
It's a time filled with both the excitement of completing high school and the fear of being thrust out into the working world or higher education with only a diploma as their new best friend.
Coupled with the excitement associated with a new chapter in their child's life, many parents are concerned and wonder if their teenage son or daughter will still be walking with Jesus when they graduate from college. Or will they leave their faith behind as they walk off that graduation stage to start a new chapter of life?
Parents want what is best for their children. For Christians, they understand it means following Jesus for a lifetime. Unfortunately, the statistics are not very encouraging. Depending on the study, about 70 percent will disengage from their faith during the college years and nearly a decade later, about half come back.
What can be done to help teens keep the faith after they graduate?
The Rev. Adam Moreno, pastor of Lord of Life Lutheran Church, understands that there are few times in a person's life where they will receive more unsolicited advice than upon high school or college graduation, and rather than sharing his personal words of wisdom, he offers a bit of God's divine word.
"As you graduate, amidst all the other voices, I pray you hear the voice of God. In Holy Scripture, the Word of God, you can hear the assurance that you are 'fearfully and wonderfully made' (Psalm 139:14). So be proud of who God created you to be and share your unique and wondrous self with the world. In the Bible, you can hear hope for your future, that God knows the plans he has for you to prosper and thrive (Jeremiah 29:11)," he said. "So, take risks and push the boundaries of your comfort zone, for it is in challenging ourselves that we continue to learn, grow and deepen our faith. In the Word, you can hear God's command to 'be strong and courageous ... for the Lord your God is with you wherever you go' (Joshua 1:9). So, follow the Spirit to unfamiliar places and explore diverse perspectives, for God is revealed in the most unexpected experiences. Finally, in Scripture, you can hear the promise that 'nothing can separate you from the love of God in Christ Jesus our Lord' (Romans 8:38-39). Find comfort, peace and joy in this love. As so many in Bible stories are told, 'Do not be afraid.' No matter what the future holds, you are a beloved child of God and nothing can take that identity away."
As students graduate, Moreno said, many will be offered advice of varying kinds; but as they look ahead and begin to plan the next steps of their journey, they should listen to the voice of God.
"It is calling to you to follow, reminding you to serve others and assuring you that you are loved, always and forever," he said.
According to the Rev. Kevin Taylor, pastor of Journey Church, graduation is the time to dream and the sky is the limit.
"As we get older, it seems our dreams get smaller. When we're 10, we think we can do anything," he said. "Over time, we often lose our hopes and dreams. Your dreams should be bigger than you and they should be things that make not just your life better, but the lives of others better."
He encourages graduates to be selfless, positive and hope-filled, with a contagious spirit and the willingness to make a better world for the next generation.
"There are people who put their dreams in a little box and say, 'Yeah, I have dreams. Of course, I have dreams,'" explained Taylor. "Then they put the box away and bring it out every once in a while to look inside. 'Yep, still in there.' Don't let that be you. Dream big dreams. Do great things."
There will be many changes
Messiah Lutheran Church pastor the Rev. Jim Roemke explained that along the path of the next stage in their lives, graduates will experience uncertainties, joys, happiness, great sorrow and loss.
"You will disappoint and be disappointed. You will have failures with your successes. You will know hardship. You will grow and change," he said. "But there is one thing that will not change, no matter how much your worlds change. Jesus Christ has died for your sins and risen for your justification. When you find yourself lost and adrift in the raging seas of this sinful world, the cross of our Lord Jesus Christ will always stand as a beacon for you to find your way. I will be praying that you always find solid ground on which to stand and grow at the foot of the cross of our Lord Jesus Christ. He who has begun a good work in you will certainly bring it to completion."
'Exactly what you make it'
Last year at this time, the Rev. Matthew Friese, pastor of Pleasant Prairie Baptist Church, was deployed to the Middle East. As a military chaplain, he conducted numerous "welcome" briefs to new troops just arriving in theater. Invariably, one of the first questions was, "What will this deployment be like?"
"I would say, it will be exactly what you make it. When asked by people transitioning out of high school into a new career, into a new relationship, or some other life change, I would say something very similar," he explained. "As I have been a pastor, military chaplain and life coach for 30 years, I have discovered people spend too much time focused on what they cannot control and too little time on what they can control. Those who discover the life that God intends for them, are unwilling to settle for second best, allow those who love them to speak truth into their life, embrace challenges as opportunities and discover the designer of our life actually has the pulse of what makes life worth living. Life is not one giant leap, but it is a series of seemingly small decisions. I have an incredible life and it started when I embraced what Jesus said: 'I have come that you might have life and have it to the full.' (John 10:10) Philosophically, I will spend the rest of my life discovering the depth of that statement. A prepared mind is a lifetime endeavor."
Recently, the Rev. Charlie Hansen, pastor of Holy Spirit Community Church, was speaking with a soon-to-be graduate and asked her what she wanted to do with her life. After thinking about it, she replied that she did not know.
"I told her that was the most honest answer she could have given. When we think back when we were 18, we didn't have a clue what we wanted to do with our lives. At 18, we are still trying to figure out who we are," he explained. "In today's world, our children grow up faster due to social media. I believe they have more pressure on them than the generation before them."
Hansen explained to the young woman that she needed to learn what she was passionate about but wasn't sure she could see herself doing these things at 50 or older.
"I then shared with her that before she decides what she wants to do, she should seek God. I shared Matthew 6:33 with her, 'But seek first his kingdom and his righteousness, and all these things will be given to you as well,'" he said, adding, "When we see God's guidance, he'll direct our steps in such a manner not only will we do what we love, we bring honor to God."
Hansen said the best thing parents can do for their children is to encourage, guide and believe in them.
"Encourage them to try. Not succeeding should not be seen as a failure, but not trying is. Give them guidance by living a life they want to mirror and show them a solid foundation with a faith in Jesus Christ," he said.
Despite their doubts, Hansen said it is important for parents to believe in their children, as it is a new journey and while they may have doubts, parents know they are able to achieve.
"The soon-to-be graduate and I finished our conversation with prayer," he said. "She left without knowing what she wanted to do, but she also knew she had support, encouragement and a faith that would help her see through those decisions."
Be the first to know
Get local news delivered to your inbox!