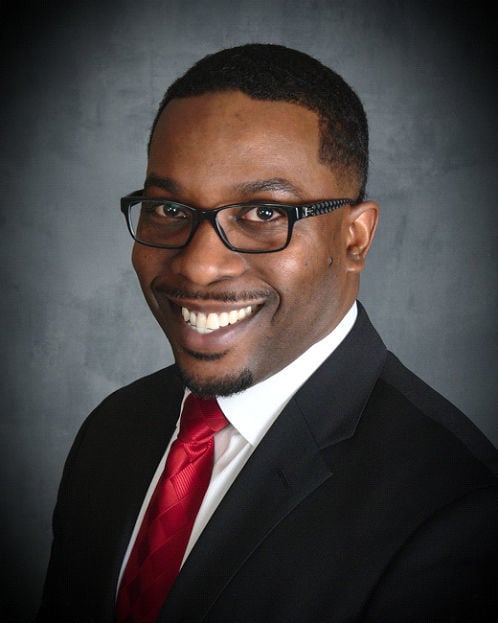 The Rev. Demetris Crum has lived in many places to fulfill his calling to ministry, and now he is adding Kenosha to the list.
On March 24, he was installed as pastor of Second Baptist Church, 3925 32nd Ave.
The church has a lengthy history, and he said he is looking forward to helping the congregation celebrate 100 years of ministry this year.
For he and his wife, Joye, of 15 years, Kenosha was attractive because of its beauty and friendliness, he said. They moved from Chicago, where Crum served as associate minister at Christian Valley Missionary Baptist Church under the Rev. Henry Woods Sr. (now deceased) and current pastor the Rev. Anthony Morgan Sr.
"My family and I are truly excited about working in ministry in Kenosha. In the short time we have been here, we have been impressed with all of the community involvement and major events we have been able to witness such as, but not limited to, Kindness Week and the Mahone Foundation Scholarship Gala," he said, adding, "The Lord blessed us with a beautiful daughter who is now 13 and very active in school, church and her community."
Born and raised in Flint, Mich., Crum, 38, grew up in a family that believed in God and the discipline of attending and being active in his family's faith community, First Trinity Missionary Baptist Church.
He graduated from Michigan State University with a bachelor's degree in human resources and earned his Master of Divinity Degree from Liberty University Baptist Theological Seminary in Lynchburg, Va.
"I didn't always understand it as a child, but I thank God for the community of believers that had such an impact on my life," he said.
Since he was a young boy, Crum said he felt called to serve God through his close relationships with the various pastors who served the churches he attended. He credits his childhood pastor, the Rev. Dr. F.O. Hockenhull, for serving as a positive role model and influencing his life in a profound way.
"Many others, such as Pastor Andrew B. Scott, from Second Union Baptist Church in Columbia, S.C., where I was licensed and ordained, and (the late) Pastor Hendry Woods were all close," he said.
"I believe in God's sovereign plan; these relationships were helping to expose and prepare me for one day being a pastor. I think of 1 Timothy 3:1 where Paul says, 'This is a true saying, if a man desire the office of a bishop, he desireth a good work.' I just want to do the will of the Lord."
According to Delores Johnson, administrative assistant at Second Baptist Church, Crum stands out as a pastor with compassion and understanding of others.
"He is excited about leading us in the way that God wants us to go," she said. "He doesn't expect us to do anything that he won't do. If I had to describe him in a few words, I would say, he is a man with a vision powered by God."
Crum's goals for Second Baptist Church are to continue the mission set forth over the past century by continuing to grow in the grace and knowledge of Jesus Christ.
"It is my prayer that we bring glory to God by lifting up the name of Jesus and evangelizing the lost," he said. "Second Baptist has a history and heart of impacting godly families and engaging young people. We will continue to focus on the next generation. I look forward to seeing what God has in store for Second Baptist's future. Please come and grow with us."