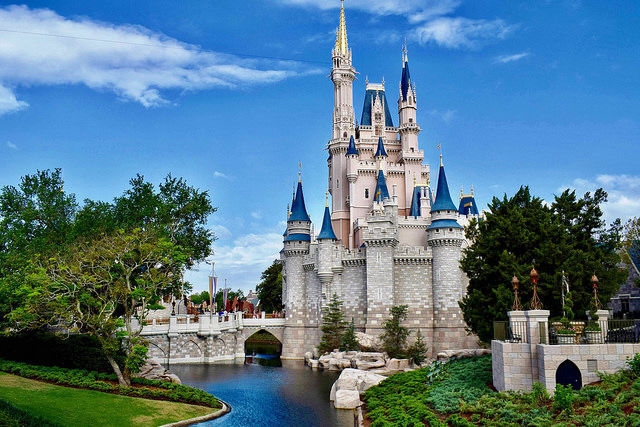 There's been a major change in the procedures for purchasing tickets to Walt Disney World's four theme parks in Orlando.
Until now, tickets to Disney World were priced according to season: Tickets were cheapest in winter, moderate in fall and spring, and costliest in summer. That's all changed. Starting fairly soon — actually, on Oct. 16 — tickets to Disney's four Orlando theme parks will be priced in the same way that airline tickets are priced.
And how are airline tickets priced? They cost different amounts, depending on the day. Passengers purchasing airfares online are invited to scan the prices set forth on comprehensive calendars, and to choose the dates of travel with which they feel most comfortable.
Disney's theme-park prices will fluctuate according to the day chosen, but will go down for lengthier stays. Accordingly, purchasers looking for the cheapest fare will scan a calendar of prices, and, if they are determined to save more money, will commit to a longer stay. Even in the height of summer, prices will vary on different days. The ticket cost will be lower on days when Disney's staff anticipates a slow day, and higher on days when a full house is foreseen.
So if you're thinking of taking a Disney vacation, get out your laptop and access http://disneyworld.com. Then turn to the month in which you plan to go and scan the prices offered on various days. Choose the date that works best for you and your budget, and also determine whether you want to sign on for several days. This process will require some time to make your booking, but the extra effort may pay off in a lower price for you and your family.
Arthur Frommer is the pioneering founder of the Frommer's Travel Guide book series. He co-hosts the radio program, The Travel Show, with his travel correspondent daughter Pauline Frommer.
Find more destinations online and read Arthur Frommer's blog at frommers.com.
Be the first to know
Get local news delivered to your inbox!