Kimberly Paul likes nothing better than a good story.
Especially if that story is about death, dying and end-of-life.
As a hospice employee for 17 years, Paul listened to many end-of-life journeys. Today, she is taking those stories, plus many of her own, on a coast-to-coast road trip called the Live Well, Die Well Tour in a 29-foot RV.
On Aug. 7, Paul will be swinging her RV into Kenosha for a presentation and signing of her 2018 book "Bridging the Gap: Life Lessons from the Dying," at 5:30 p.m. at the Woman's Club of Kenosha, 6028 Eighth Ave.
Titled "No Matter What, a Movement Starts with an Empowered Community," the Kenosha stop is sponsored by Hospice Alliance.
Last week, Paul, 47, shared her journey so far from Vermont, the 28th state of her tour.
"What the dying have told us is that connection with our family is most important," Paul said. "It's not about the titles you get in life, but the testimony of your stories."
This type of storytelling is not where Paul started out, however.
After studying social work in college in North Carolina, Paul began her professional career "in the talent department" in television, behind the scenes of "Saturday Night Live" and casting for daytime television.
Her own narrative shift came when she moved to Wilmington, N.C., to shoot a TV program on the beaches there. During that time her grandmother passed away and she volunteered at a local hospice agency.
Paul felt such a strong connection to those served by hospice that she traded her television job for a gig as vice president of communications and outreach at the hospice agency.
"I thought it would be a couple of months; it turned out to be 17 years," she said.
It was the stories that made her stay, she said. "Deep inside I felt I was a journalist because I tend to follow good stories."
Those stories soon became talking points for important messages. Among them, what Paul sees as a critical need for increased funding for hospice and end-of-life workers.
"At that time (the early 2000s), the end-of-life culture was changing but Medicare wasn't," she said.
To explore this issue and others more deeply, in 2016 Paul created a podcast called "Death by Design," featuring guests from hospice professionals to hospice patients. "It was an educational tool; I wanted the community to own it," she said.
The podcast is now into its third season.
Shortly after publication of "Bridging the Gap" in 2018, Paul began brainstorming ways to get the word out about it. Friends who owned RVs suggested she tour the country in an RV.
"The idea just evolved. Now it's, 'Holy Cow, I can't believe I'm doing it!'"
Cabot Cheese, of Vermont, was the first corporate sponsor of the tour. "Here was this national company looking for someone who would risk anything for a cause. I was the insane person who said 'yes,'" she said.
"People ask, 'What does end-of-life have to do with cheese?' but on the farm, death is normalized," she said. "What a way to die, with a glass of wine and a piece of cheese."
The tour now has 24 sponsors and counting.
Paul's tour is not just about promoting her book, but promoting ideas.
Paul distills her talking points into three general areas: "To empower the individual to reclaim his or her voice in life and death"; to expand Medicare benefits to help caregivers and the dying; and to find connection through common stories of life and loss.
One of her biggest messages is to encourage families to engage in end-of-life conversations. In a 2016 TEDx Talk, Paul referred to this as addressing "the elephant in the room."
She also shares strong feelings about Medicare reimbursement for hospice, which she feels is currently both "over-regulated and under-funded."
"It's so regulated and so full of guidelines that to admit someone into hospice is like trying to admit an astronaut into the atmosphere," she quipped.
"The Medicare benefit right now only covers hospice, but palliative care needs to be considered, too."
Adequate reimbursement would help prevent what Paul refers to as "compassion fatigue," which leads to a high turnover of caregivers.
"(Hospices) are doing the beset they can, but dammit, that's not good enough. I want to save hospices from the benefit system.
"I want this for myself and I want to protect the people with the heart and mind to do this work."
For Paul, telling stories is the only way to get to life's most important topics, like how to live and die well in America today. "We need to reconnect on the human being level. Turn off the TV and see humans doing the best they can," she said.
As she tells stories, she collects stories.
"What's amazing is I'm finding a lot of connection in loss. We come together in a common bond in grief."
Somewhere along the tour, someone wrote his name on the top of her RV with a permanent marker. Rather than being upset, Paul was inspired. "People are writing their family names on the roof; there are about 250 up there now. We're spreading awareness that people are doing great things everywhere."
After the tour ends in January 2021, Paul hopes to gather the nation's hospice workers in Washington, D.C. "I will demand a front-to-front meeting with congressmen ... because each of those congressmen will need hospice one day."
Kenosha's Hospice Alliance got on board with Paul after social worker Connie Dues heard Paul speak at a hospice conference in Fort Atkinson this past spring.
Struck by Paul's story-telling approach regarding end-of-life issues, Dues contacted her about making Kenosha one of her tour stops.
"Even those of us who work in this industry are impressed that she wants to hear our stories and will carry those stories along with her on her journey," Dues said.
So why is it called the Live Well, Die Well Tour?
"It's intended to get people to live more and live well. By talking about death, we enrich our lives and those of our loved ones who are transitioning toward death," Paul said.
"Thinking about my mortality makes me live more boldly," Paul said. "I've never lived as happily before."
As something of a poster girl for hope, Paul says, "I want to show that the ordinary moments are extraordinary. That's what the dying have told me."
SIMMONS BLOCK PARTY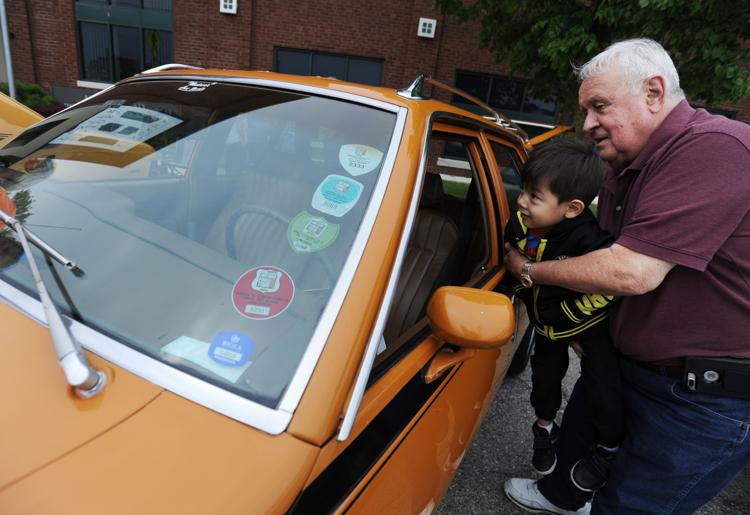 Harris and Hudson with Matt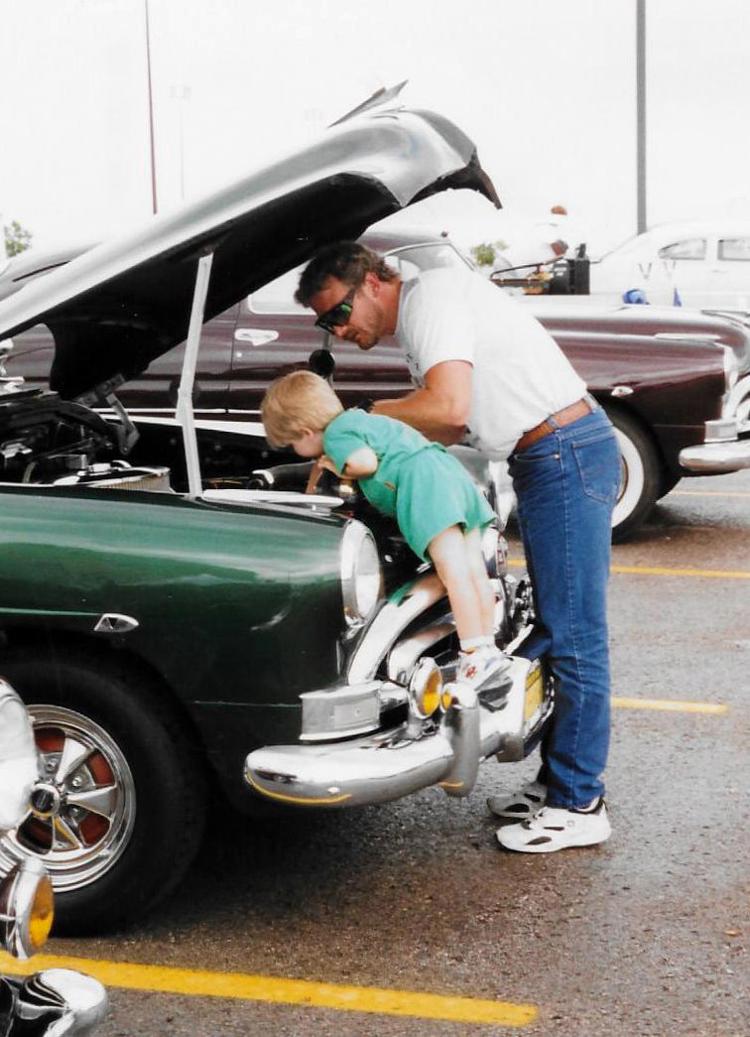 CAR SHOW BAKER PARK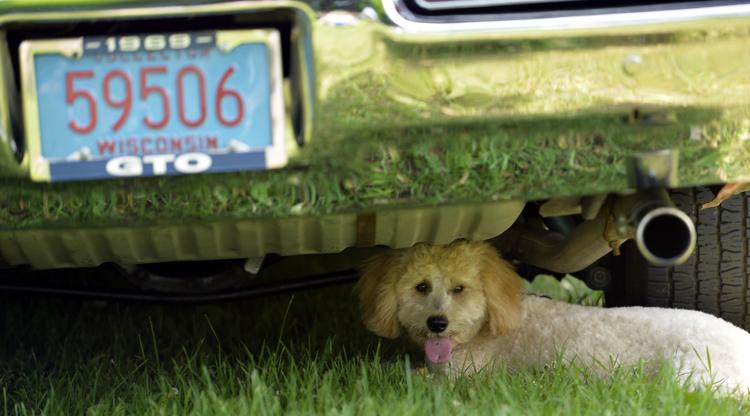 CAR SHOW BAKER PARK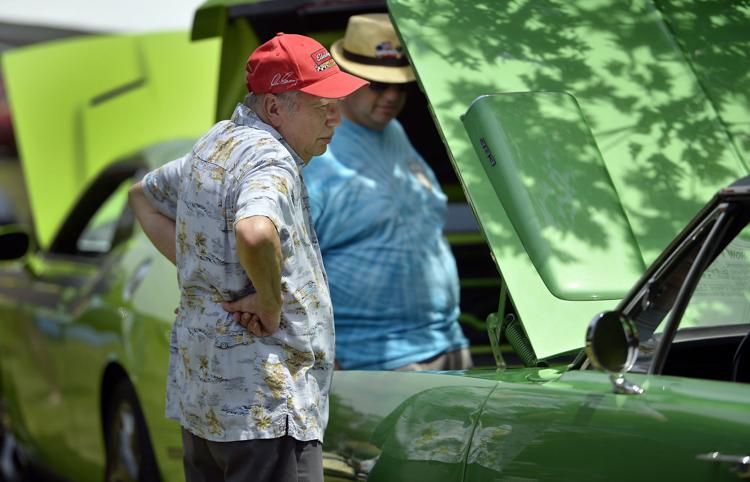 CAR SHOW BAKER PARK
CAR SHOW BAKER PARK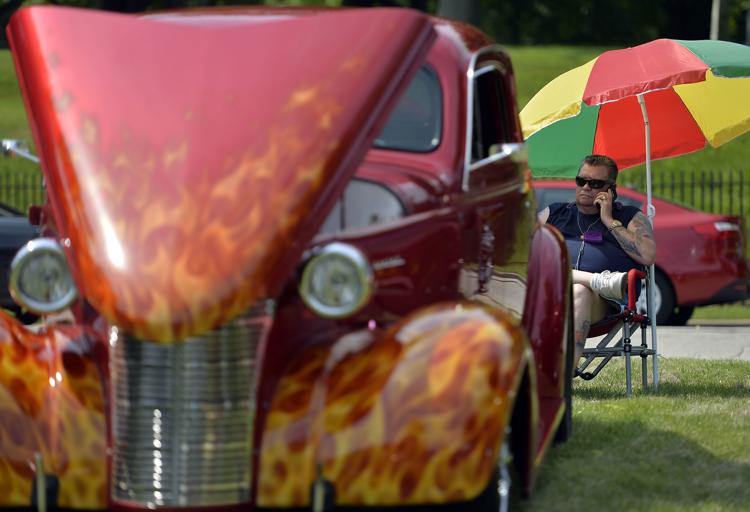 CAR SHOW BAKER PARK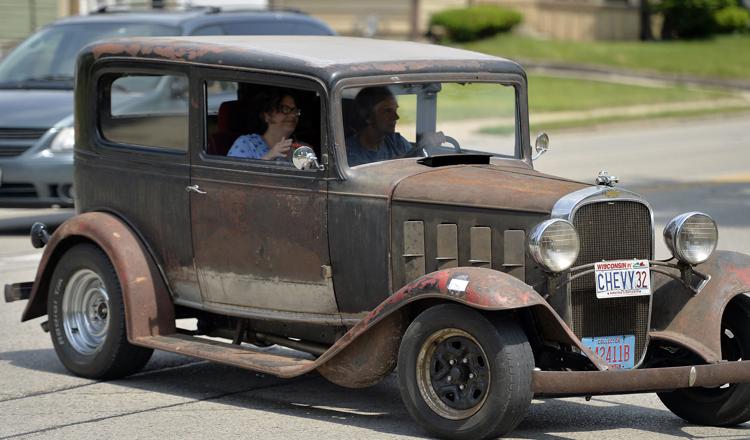 CAR SHOW BAKER PARK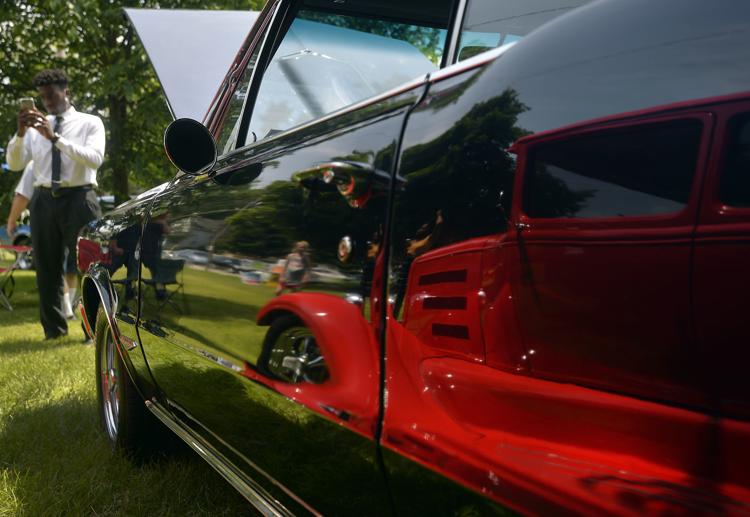 CAR SHOW BAKER PARK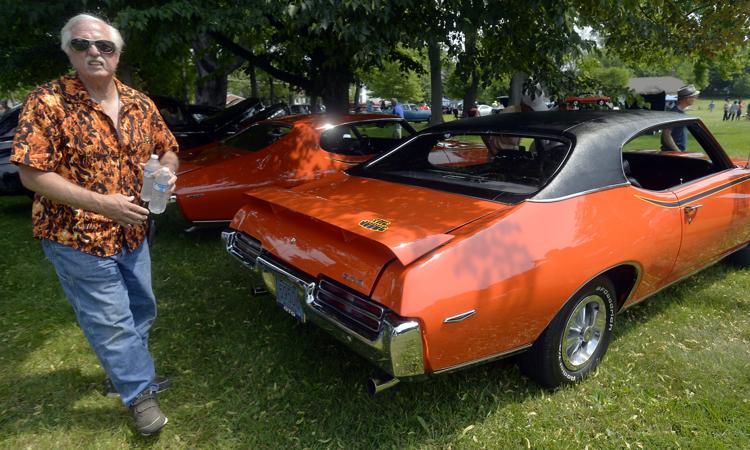 CAR SHOW BAKER PARK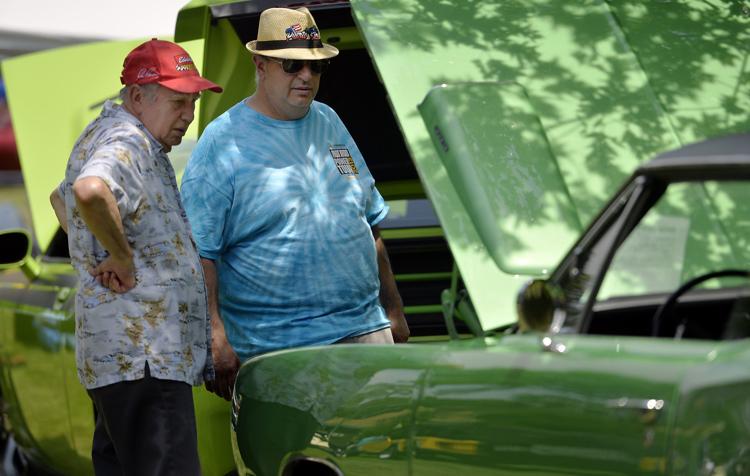 CAR SHOW BAKER PARK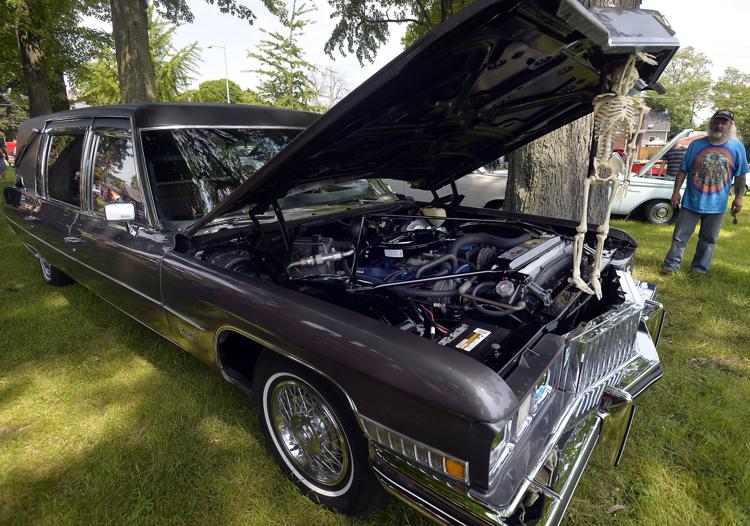 WOUNDED WARRIOR CAR SHOW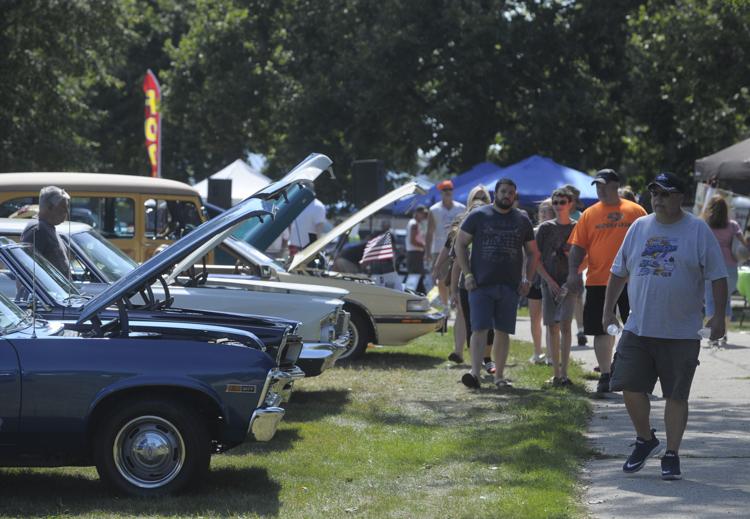 CAR SHOW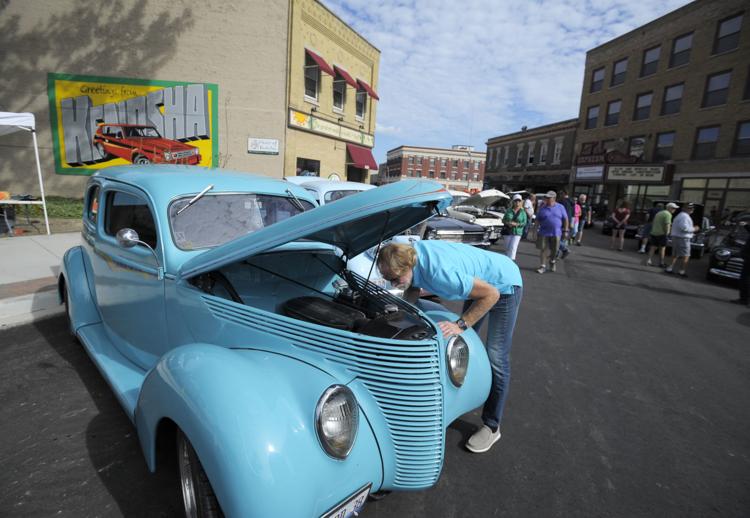 CAR SHOW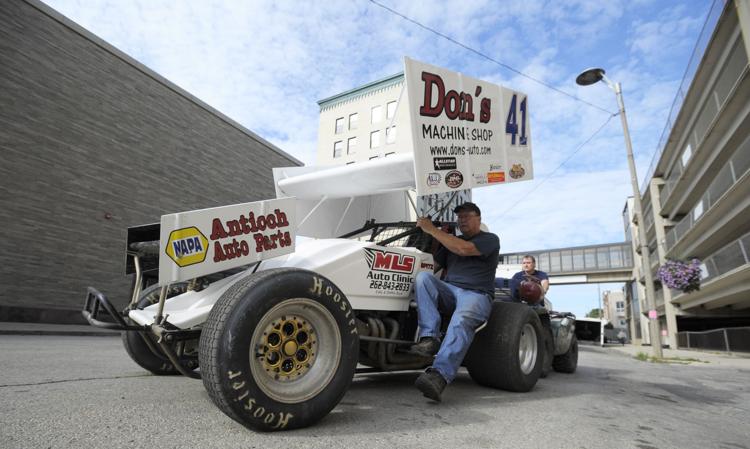 RODS FOR A REASON CAR SHOW
RODS FOR A REASON CAR SHOW