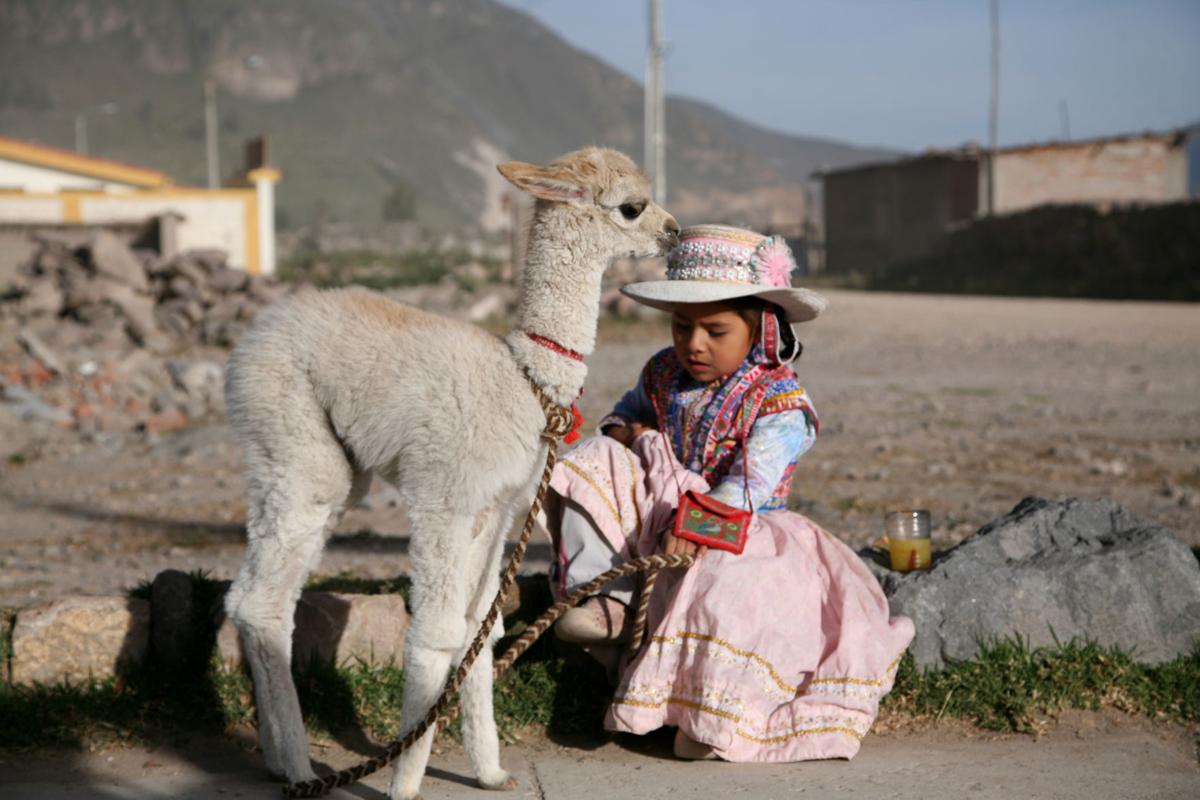 In the open-air plazas of Cusco, Peru, on a sunny day, several family groups wearing colorful costumes are usually seen parading their exotic attire to fascinated tourists from rich nations. Nowadays, many of the locals have a four-legged furry alpaca with them, which they hold out for the tourists to photograph.
The tourists eagerly take the alpaca into their hands, proceed to caress it, pose for a photo and then give spare change to the alpaca's owner in exchange for this photo opportunity.
Is the tourist acting responsibly? Is socially responsible travel compatible with acts of charity that encourage begging? Or mishandling animals? Are poor children all over the world encouraged to become beggars?
A prominent travel magazine has recently posed these questions. And is an animal, like the alpacas of Peru, mistreated by being yanked from their forest habitat and transferred to the asphalt streets and sidewalks of Lima, Peru? Is the animal mistreated by being constantly passed from one tourist to another?
All of us have faced similar encounters on our own travels to poor nations. Most of us have given spare change and bills to poor children. Are we right to do so?
I blow hot and cold on the subject. I can think of arguments both pro and con, responding to the claims by many in the travel industry that to reward beggars in the course of your travels is irresponsible tourism.
Do you agree? Or forcefully disagree?
Arthur Frommer is the pioneering founder of the Frommer's Travel Guide book series. Find destinations online and read his blog at frommers.com.
Need to get away?
Start exploring magnificent places with our weekly travel newsletter.