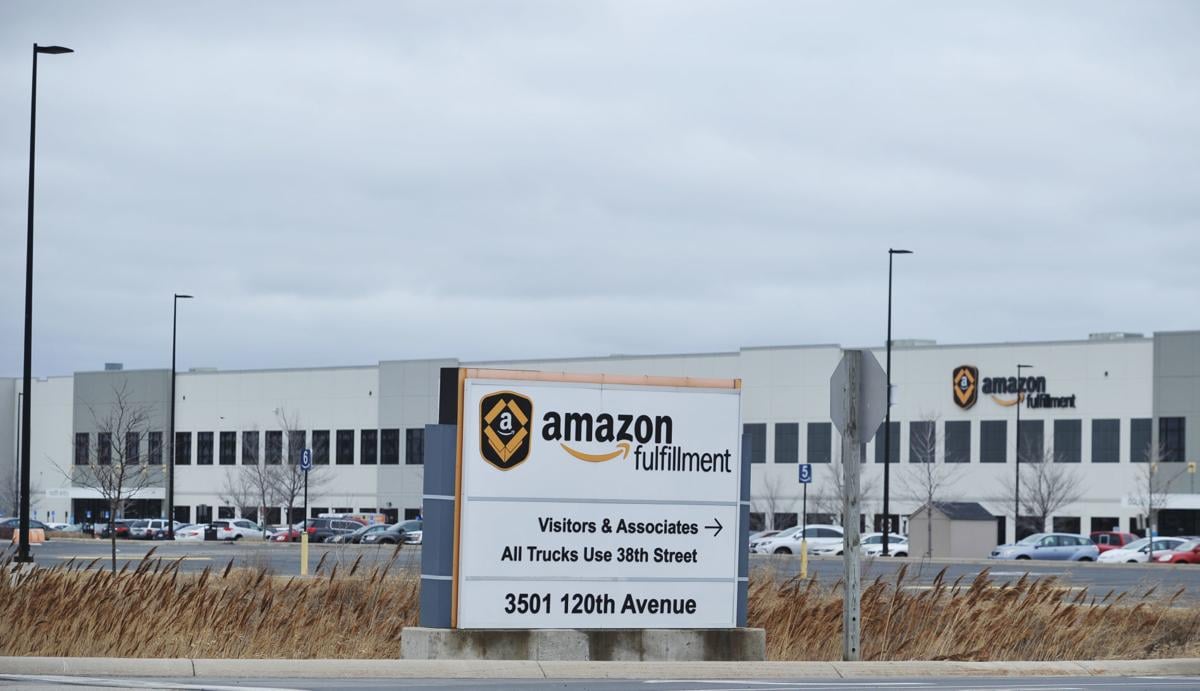 Amazon, the world's largest e-commerce company with a behemoth fulfillment center and sortation facility near I-94, is poised for more growth.
The company that played a crucial role in putting Kenosha back on the map is set to lease a 750,000-square-foot distribution center in 94 Logistics Park, south of Highway 142 on the west side of I-94.
This additional space is across I-94 from its 1 million-square-foot fulfillment center and 500,000-square-foot sortation facility constructed in 2015 on a 200-acre site. The fulfillment center has another 1.4 million square feet of usable mezzanine within the building.
Pending approval from the city of Kenosha in early April, Amazon could be up and running in 94 Logistics Park by May 15. The facility would have about 300 workers – a number that could increase to 500 seasonally.
The new facility would receive limited shipments of pre-sorted products from larger semi-trucks, according to the application filed with the city. It would use about 12 of the building's 142 total truck docks. From there, shipments would be loaded into vans for delivery. About 675 vans would be kept in the building when not in use.
In the interim, the company that has rewritten the playbook on supply chain economics, making it possible for businesses of all sizes to get their products into households everywhere, is proving to be one of the most "essential" services during the coronavirus response. As a result, it announced it would hire 700 more employees to meet demand.
The presence of Amazon at 94 Logistics Park also would be a win for Logistics Property Co., which built more speculative space at one time than any other developer since 2009.
This "last-mile facility" is also not expected to be the last expansion of Amazon's distribution network in Kenosha County or Wisconsin. The company is reportedly looking at other land near I-94 on which to grow.
Amazon spent nearly $245 million on projects in the state between 2014 and 2018, according to the Wisconsin Economic Development Corporation,.
But, not only does Amazon have one of the largest industry footprints, it is also one of the biggest employers with more than 4,000 employees.
The business news you need
With a weekly newsletter looking back at local history.