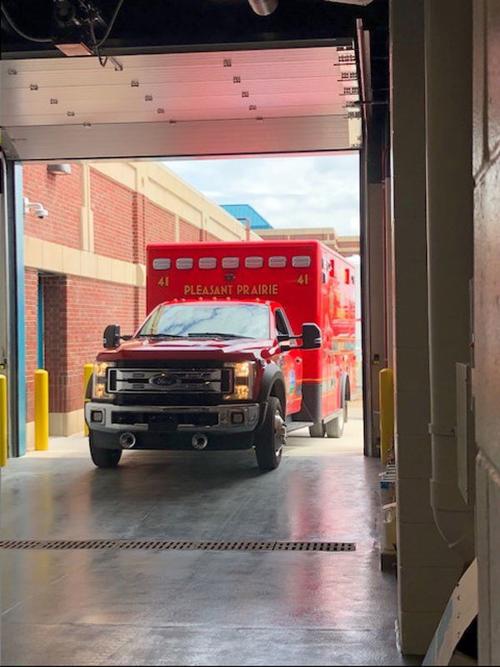 Aurora Medical Center in Kenosha recently held an open house to celebrate the opening of the newly renovated ambulance bay.
The new area can accommodate three ambulances. The new bay is also y-shaped, allowing for a constant flow of traffic, eliminating the need for ambulances to have to back out of the area.
"As a result of being a certified stroke center, certified chest pain center and expanding our EMS offices, our volumes have increased exponentially which mandated the need for a larger ambulance bay," Steven Nelson, Aurora Medical Center's Emergency Services Community Educator, said. "The volume is there, and Aurora recognizes the demand."
The new bay also helps increase safety for EMS personnel, with upgraded LED lighting, a diesel exhaust system and large double head decontamination shower. There is also new non-slip flooring in the bay and the surrounding area outside has a snow melt technology system to prevent snow and ice accumulation.
Jim Poltrock, EMS Division Chief for Kenosha Fire Department, attended the open house. "The new ambulance bay at Aurora Kenosha is a tremendous improvement over what previously existed," he said. "It allows for multiple ambulances to park inside and the structure is modern in every regard. We really appreciated how the ER staff involved our crews in making design decisions from the beginning of the project, and it is really cool to see the final product. Patient transfers will be easier, quicker and safer, and that is what really matters."