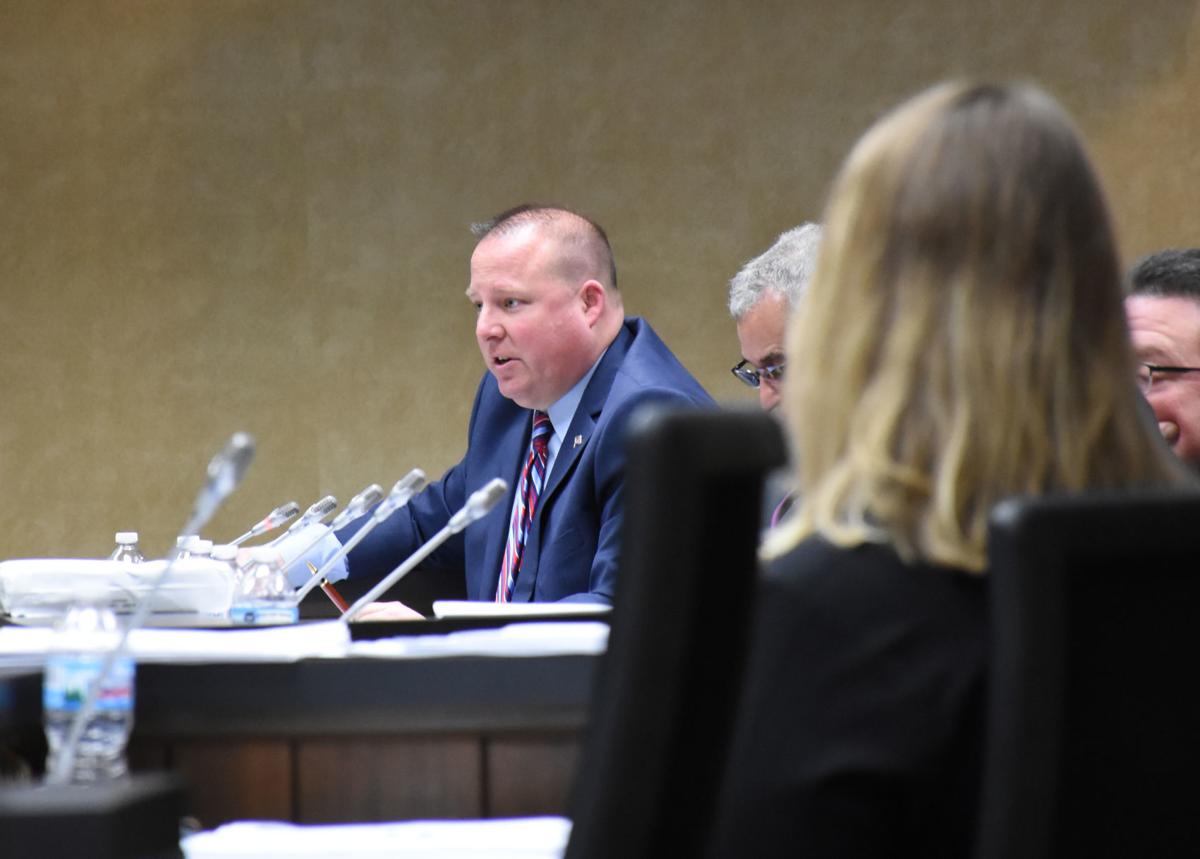 After a lengthy discussion, the Kenosha Common Council approved a probationary cabaret license for RedZone Sports Bar & Grill, 4814 Sheridan Road, at its Monday night meeting.
Aldermen had previously voted at their last meeting against renewing the business' annual cabaret license.
The probationary license came to the council with a favorable recommendation from the Licensing and Permit Committee, and the option had been previously discussed at the council at its last meeting. However, at the time, RedZone owner Duvall Coates and his attorney, Anthony Nudo, had rejected the option, instead threatening a federal civil rights lawsuit against the city.
The tone of the conversation was much different Monday night, with Nudo thanking the council for their consideration of giving the business a probationary license.
"Last time we were here, there was some discussion regarding an alleged misrepresentation the first time RedZone got their probationary cabaret license," Nudo said. "So I'm here to say, on the record, we will be playing hip-hop; we will have DJs most weekends, if not every weekend. If the business plan does change, we will play country, rock and roll or even a mariachi band, depending on what customers want."
Pleased with agreement
Council President Anthony Kennedy threw his support behind giving the business a probationary license and expressed satisfaction that Coates had changed his mind about accepting the probationary license, commenting that he was happy that "cooler heads have prevailed and we're here today."
"Why I ask you to support this is with the understanding that some dialogue is happening; the police chief has said that he will continue to monitor this,"Kennedy said. "This will come up for a renewal in June. It is a probationary license with renewal in June."
Kennedy also pointed out that the Licensing and Permit Committee will still be responding to a complaint filed against the business by someone in the business' neighborhood, and that "this is not, '(We'll) issue this license,' and walk away."
"I think we have made our concerns (heard by) the applicant," he said. "We are working towards, I hope, an area where he can service his customers, be a successful business and still be a good neighbor in the neighborhood."
Alderman Dominic Ruffalo was among a number of other aldermen who voiced support for the measure, stating that it was "a good compromise."
Call for a delay
However, Alderman David Bogdala voiced his disfavor with moving forward with a vote after Kennedy stated that Ald. John Fox, of the Second District where RedZone resides, had asked for a deferral on the matter, as he was not able to attend and voice his concerns at Monday's meeting.
"If I take the council president at his word that the alderman of that district asked for a deferral, I think we should honor that request," Bogdala said.
"I don't feel that, if the alderman of the district made a request to have something deferred to our council president, I think we should honor his request. That's just my statement," Bogdala said, before making a motion to defer the probationary license to the next meeting.
However, Ald. Curt Wilson stated that, if the council was to defer the matter, they would run afoul of the 28-day rule that the council has to adhere to with license applications. The council must act on an application within 28 days of receiving it — and the license would automatically go through anyway.
Nudo said a deferment would harm the business. "We don't have a cabaret license right now. We have contracts for music to be played, and two weeks would hurt us tremendously," Nudo said.
Bogdala's motion to defer failed, and the council approved a probationary cabaret license for RedZone 15-1, with Ald. Patrick Juliana casting the one dissenting vote.