It was as if Kelly Berger of Epic Motorsports in Kenosha was born with magical hands and a mechanically-minded brain.
At an early age he already knew he wanted to create and fix anything with a motor long before he thought of a career.
Berger was in the second grade when he rebuilt a lawn mower that he sold shortly afterward. He rebuilt it using no schematic nor parental assistance.
"I have restless hands," he explained. He always has to have something to do. And any project involving some type of vehicle brings a special excitement, a challenge that he is willing to take on.
From then on, Berger has rebuilt, repaired, fabricated and customized countless types of vehicles including motorcycles, golf carts, cars and trucks. He has even customized vehicles that have been used in movies.
"I love being able to build something out of nothing," explained Berger.
Also somewhat of a teacher, he is passing his passion for designing fabricating and restoring to his crew.
"I love teaching; these are great guys," he explained. He welcomes those who want to learn and become a part of a team that can perform, on some of the hardest projects.
Epic Motorsports, 6208 28th Ave., usually restore five to 10 cars a year. The team is currently working on eight motorcycles.
Movie magic
In 2008, a year filled with several major projects, Berger and his crew performed some custom magic on a 2008 Plymouth Barracuda that was eventually used in the movie "Fast and the Furious 6." The car was originally designed for the creator of Paintball, who loaned and later sold it to the crew of "Fast & Furious," according to Berger.
In 2009, Epic Motorsports was back at it customizing and converting four Harley Davidson Crossbones into World War II motorcycles for a Captain America movie. While it took a year, it serves as an iconic project.
International projects
Berger is a Ford Motor Co. senior master technician, a designation he earned in 1993. He also is one of 100 senior master technicians in the World. Such designations have earned him respect globally. He entertains inquiries about future projects from car owners who have heard of his work and want his services.
Each year since 2008, he has been invited to Bahrain and Dubai to work on the vehicles owned by Sheik Mohammed and Sheik Ali. He was there this past spring where he had 35 cars to work on.
Berger remembers being a little bit nervous on that first trip. He could bring no one, not even his wife. Aides met him at the airport and whisked him off to a royal plaza courtyard area. He had to order parts he thought he needed and was prepared to fabricate if need be.
Though the work was familiar, he wasn't prepared for the intense heat. "When I got there, I felt sick. I said I hope I didn't come all this way to have a heart attack. After downing some Gatorade, I was fine," he recalled.
Moving truck restoration
One of Berger's most recent challenges has been to restore a 1925 International moving truck for Otto Nelson Moving & Storage.
The assignment was an enticing challenge for Berger and his crew. It was a love blend that realized a dream of George Follensbee, the Otto Nelson president, to recreate that truck as it had been during its era. Follensbee said he found the truck in Nebraska. It had been a long distance moving truck out to California.
He said he will use it for advertising and promotional purposes. "It's a piece of history," he explained.
The restoration, which was completed last month, was done in time for the Otto Nelson Moving & Storage company's 100th anniversary.
"It was cool, I've never seen anything like this," Berger said.
It was hard to find some of the parts he needed. It was a project that had him using metal and wooden parts. He had to do a lot of fabricating and, since the truck has a wooden floor in both the cab and in the cargo bay, he had to do some woodwork refinishing.
Since the truck had a cracked engine block, he had to do some engine work, do work on the chassis, the transmission and make many modifications.
Follensbee was ever so grateful for the finished project.
On the Otto Nelson website, he said, "I found this truck through the help of a long time friend Bruce Anthony and I realized we needed help to get it done the right way. Kelly and his team are amazing. What he could not find, he made. Kelly has a MacGyver mind and did a hands down incredible job."
SIMMONS BLOCK PARTY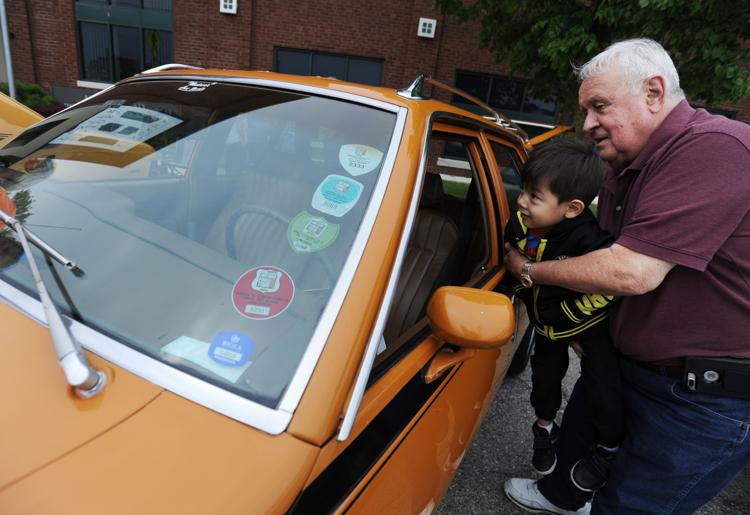 Harris and Hudson with Matt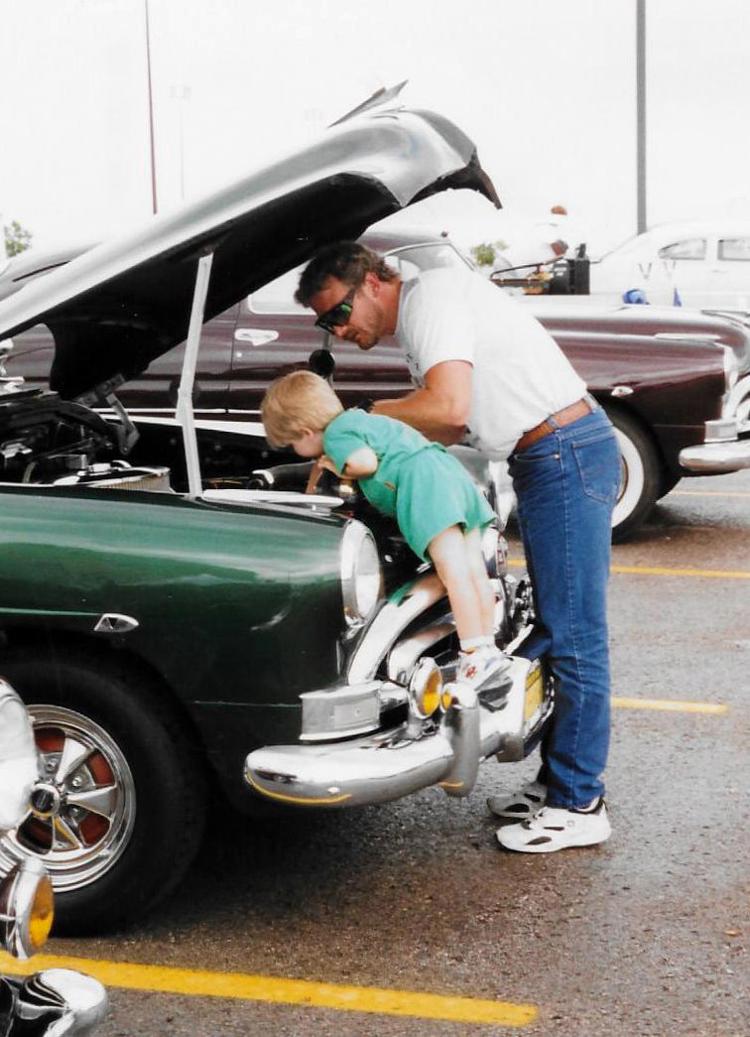 CAR SHOW BAKER PARK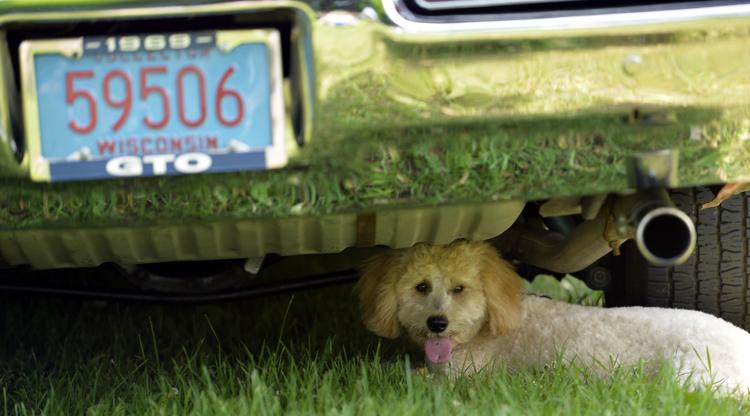 CAR SHOW BAKER PARK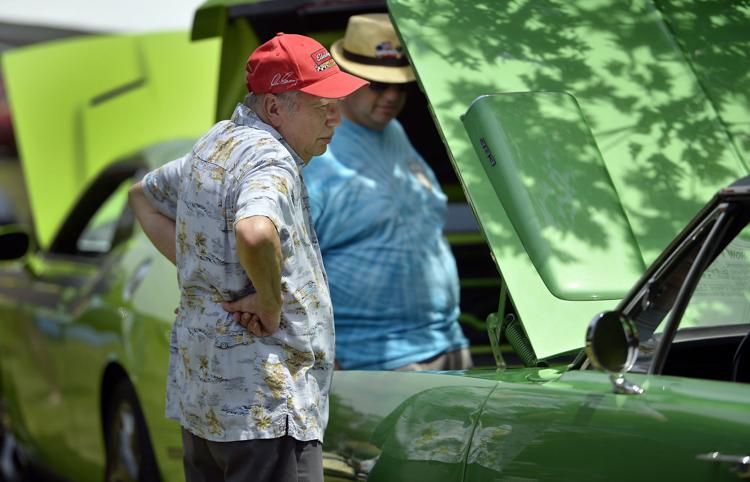 CAR SHOW BAKER PARK
CAR SHOW BAKER PARK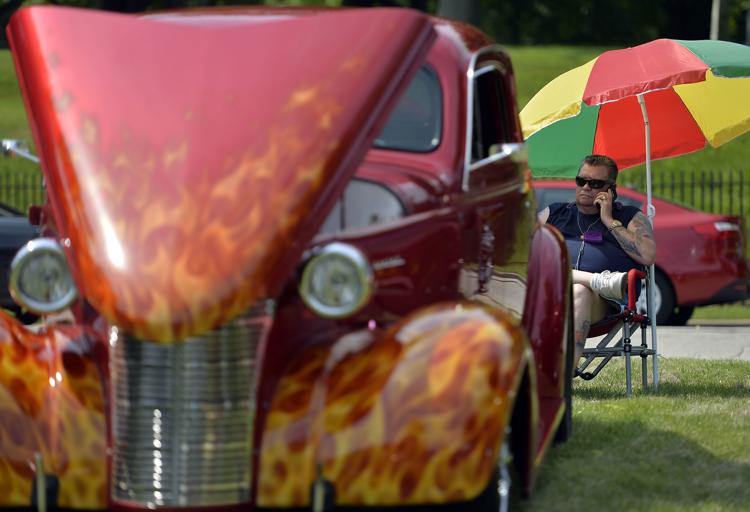 CAR SHOW BAKER PARK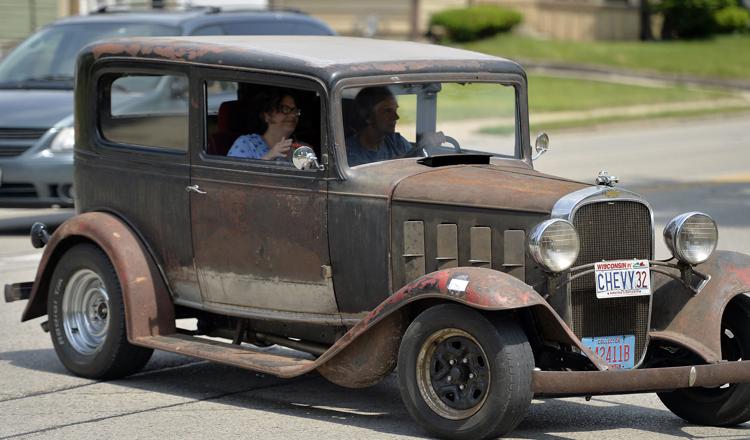 CAR SHOW BAKER PARK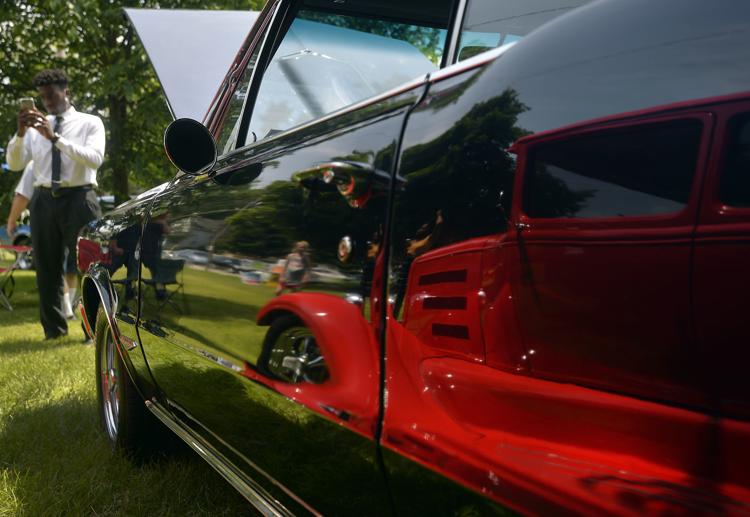 CAR SHOW BAKER PARK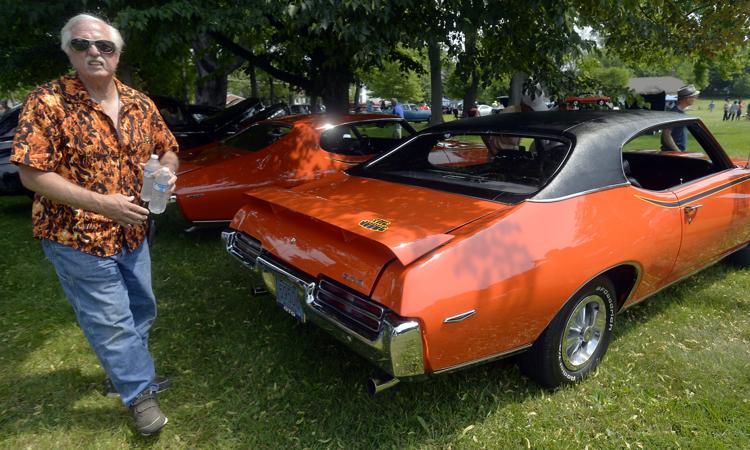 CAR SHOW BAKER PARK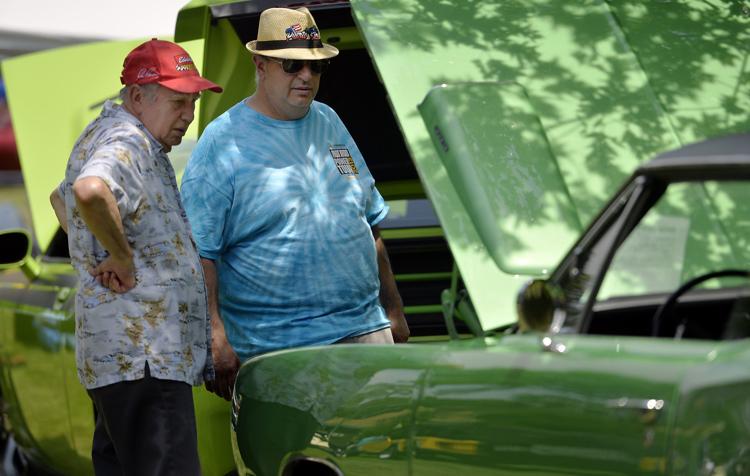 CAR SHOW BAKER PARK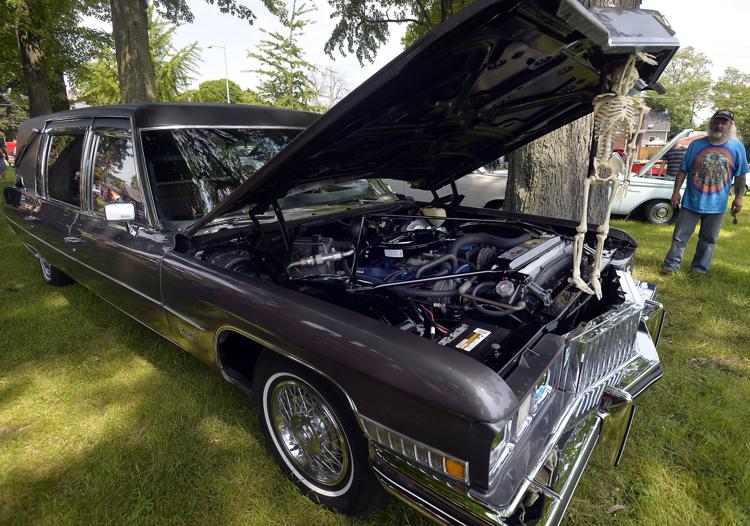 WOUNDED WARRIOR CAR SHOW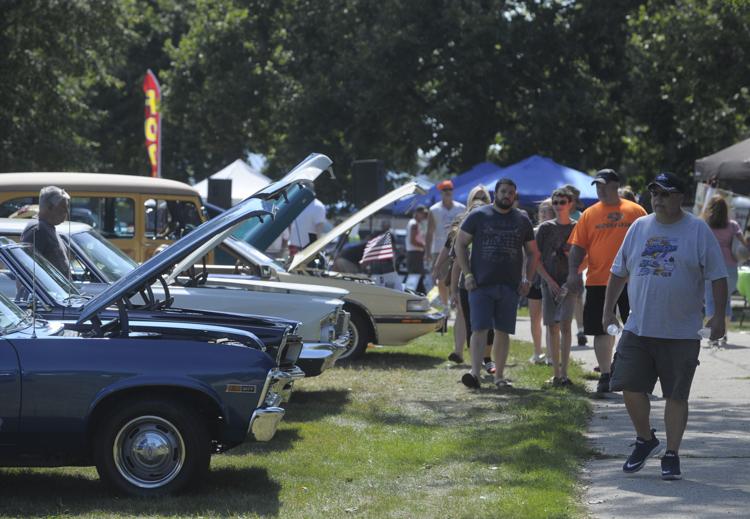 CAR SHOW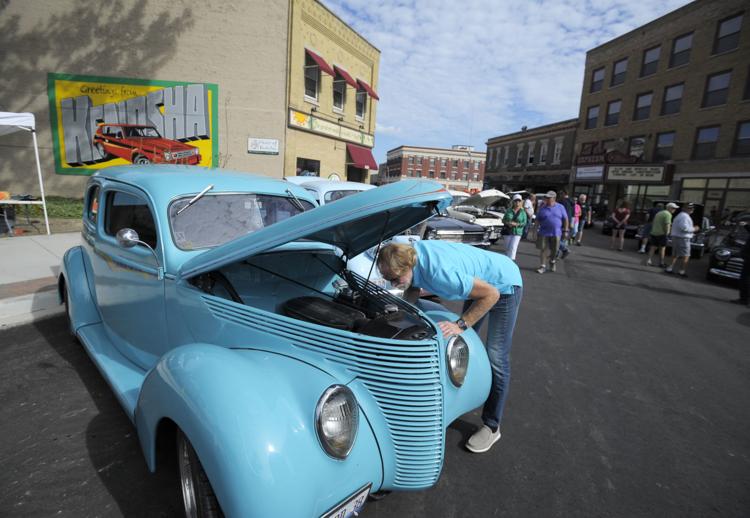 CAR SHOW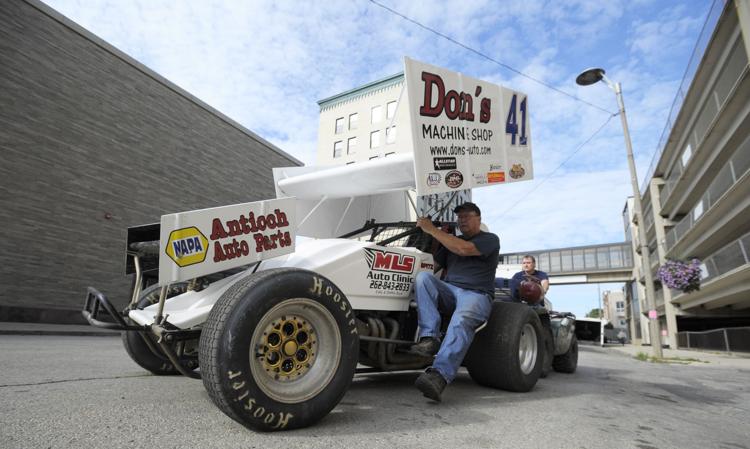 RODS FOR A REASON CAR SHOW
RODS FOR A REASON CAR SHOW