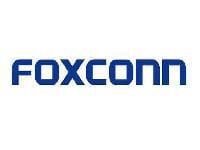 RACINE — After more than a year of back-and-forth and hundreds of public comments, a Wisconsin judge has approved a Lake Michigan water diversion of up to 7 million gallons per day to Mount Pleasant, most of which is expected to be used by the Foxconn Technology Group for its planned manufacturing campus.
The court decision, which was published Friday, affirmed the April 2018 decision by the Wisconsin Department of Natural Resources.
Environmental advocates had challenged that DNR decision, claiming that the water diversion for Foxconn's planned factory shouldn't be allowed because of Foxconn's interests being primarily economically focused.
Brian K. Hayes, the Wisconsin administrative law judge who heard the case, disagreed.
In his decision, Hayes cited laws which stated that businesses can still benefit the public and thus are able to enjoy the same benefits via the Racine Water Utility as residential users.
Foxconn is estimated to use 5.8 million gallons per day once its planned manufacturing campus is up and running, with the remaining 1.2 million gallons to be available for "other industrial and commercial customers in the diversion area."
"Our treatment plant is able to provide 7 million gallons a day additional without any issue," Keith Haas, the general manager of the Racine Water Utility, said. "7 million gallons a day is the ultimate maximum … which could take 30 or 40 years to achieve."
As part of the diversion, the amount of water provided to the diversion area (7 million gallons daily) will be returned to the basin through the Racine Water Utility.
The City of Racine, which oversees the Racine Water Utility, has more than enough capacity to meet such demand since industrial water use in the utility's service area has fallen by 47% between 1995 and 2016, according to court documents.