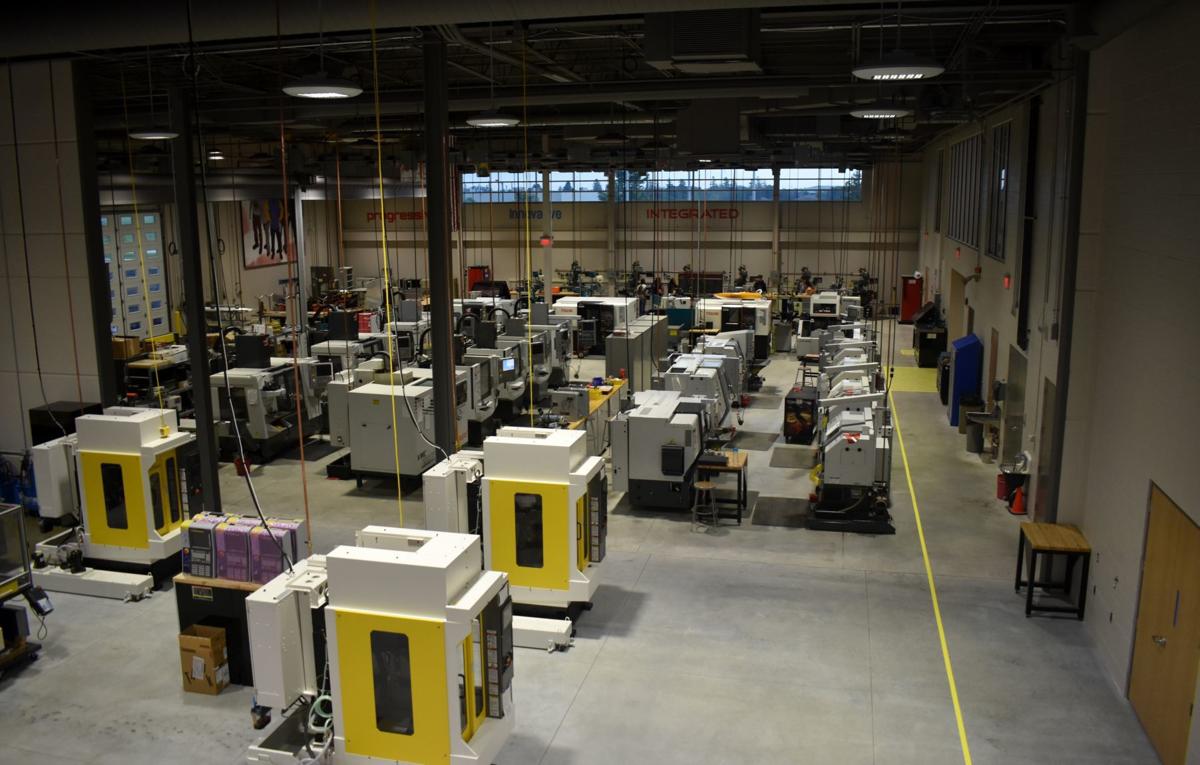 STURTEVANT — Gateway Technical College will unveil its multi-million dollar expansion of the SC Johnson Integrated Manufacturing and Engineering Technology Center during ribbon-cutting ceremonies Tuesday.
The grand opening event, scheduled from 10 a.m. to noon, is open to the public and is expected to attract several hundred business, academic and technology industry officials to the center, 2320 Renaissance Blvd., Sturtevant.
The program features tours and a reception.
Jay Lee of the Manufacturing Skill Standards Council and the founding director of the National Science Foundation Industry/University Cooperative Research Center on Intelligent Maintenance Systems, is expected to address the audience.
It also is a headlining event that kicks off a series of monthly public "lunch and learn" technology sessions that begin Friday and run through May 8.
The event comes a year after Gateway and Foxconn Technology Group officials hosted a groundbreaking ceremony announcing the project to nearly double the existing iMET Center, adding more than 35,000 square feet to the facility.
The expanded facility features training areas in robotics and numerous other state-of-the art processes, under the label of Manufacturing 4.0, an advanced technology platform and artificial intelligence.
The expanded area features two stories and will house new classrooms, offices and several dedicated laboratories and a training room.
The first of seven monthly lunch-and-learn sessions, "The Diverse Domains of the Internet of Things," is open to the public and runs from noon to 1 p.m. Friday. There will be a complimentary lunch.
Other sessions, all of which run from noon to 1 p.m. and include lunch:
Nov. 8: "Big Data for Small Business" will cover the ways businesses can use big data to effectively market and sell products.
Jan. 10: "Next Level Smart Homes." Participants can learn how to make their homes more convenient by connecting the Internet to control household appliances, thermostats and security systems.
Feb. 14: "The Driving Force of Smart Transportation" will cover how transportation technology can be used, including guided parking, smart alerts, real-time reporting and self-driving cars.
March 13: "Big Data in Health Care" covers how big data makes improvements and changes in the current health care system.
April 10: "How Virtual Reality is Changing Engineering" will explore how virtual reality provides new and innovative practices for engineers.
May 8: "Infinity.0 What's next after Industry 4.0?" This session looks at how manufacturers and educators adapt to the increased pace of technology advances.