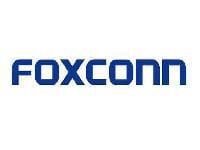 Lee Plumbing of Kenosha has landed a Foxconn contract.
It is one of nine subcontractors announced this week by Foxconn Technology Group and its construction manager, Gilbane-Exyte, for ongoing work at the Wisconn Valley Science and Technology Park in Mount Pleasant.
The combined total contract value for this bid package exceeds $15 million.
The total value of all subcontractor awards to date is more than $175 million.
Prime subcontractors which have been awarded contracts and will commence work on the power substation, include:
Lee Plumbing and Mechanical Contractors of Kenosha, mechanical and plumbing work.
Gestra Engineering of Milwaukee for materials testing for the power substation.
CD Smith Construction, Fond Du Lac, concrete work.
Spancrete Inc., Waukesha, precast concrete work.
Daigle Brothers, Tomahawk, miscellaneous metals work.
CD Smith Construction, Fond du Lac, building enclosure and interiors work.
Electric Co. of Menomonee Falls, electrical work.
Morse Electric of Beloit, long lead electrical equipment.
Brightview Landscape Development of Milwaukee, landscaping work.
All contract award recipients have met the criteria for the Wisconsin First program established for the construction of the Wisconn Valley Science and Technology Park. Mobilization for this work will commence immediately.
Foxconn and Gilbane-Exyte also recently issued the next round of invitations to bid on packages set to support construction of the nearly 1 million-square-foot advanced manufacturing facility.
Included in this most recent round of bid packages are requests for roofing systems, overhead doors, coiling doors, dock equipment, roadway lighting, asphalt paving, curb and gutter work, metal panels, siding and louvers.