Almost overnight Michael Polzin grew his Kenosha-based Leeward Business Advisors into an up-and-coming, nationally recognized information technology firm.
Established in 2014 with only $500 and no investors, Polzin quickly expanded Leeward to provide business customers with networking, data recovery, storage, tech support services and IT solutions.
It currently provides around-the-clock service to more than 150 businesses and manages, secures and supports more than 8,000 computers and users.
It relocated to downtown Kenosha two years ago, doubling its operation. It has a staff of 20 full-time employees. It further broadened its reach by establishing offices in Madison in 2017 and Chicago in 2019.
Polzin has grown the business with altruism in mind. Putting others' needs first, considering how actions affect others and being proactive has helped to attract new customers and build confidence and appreciation from existing customers.
"We invest in our customers like family," Polzin said.
Recognition
Industry observers have taken note.
In 2016, the Kenosha Area Business Alliance selected Leeward Business Advisors as one of its Fast Five award winners for its rapid growth and overall business performance.
Inc. magazine listed Leeward as one of its 5,000 progressive national businesses in 2019. This year, Inc. recognized it as one of its top regional businesses.
Polzin was chosen to share his acumen in a profile in "American Entrepreneur," a book by Kathleen Tracy.
The book discloses the strategies and personal insights from business innovators. It details how the defining trait of an entrepreneur is the ability to spot an opportunity and imagine something where others have not. Polzin's profile is one of 23 in the book.
"They have a curiosity that identifies overlooked niches, emerging markets and consumer expectations, putting them at the forefront of innovation and strategic disruption," according to marketing information from the publisher, Creative Classics. "Each of the dynamic entrepreneurs profiled in this book embodies the special combination of skill sets, personality, and determination needed to succeed in today's global economy."
Devoted to the community
Polzin, who grew up in Waukegan, Ill., said he is devoted to his adopted community where he has lived for 20 years. His business reflects his commitment to the city. The move to downtown Kenosha supported redevelopment of the business district. Located at 5723 Sixth Ave., it had outgrown its previous location at 5455 Sheridan Rd. Leeward has become a business services anchor among the retail outlets and entertainment venues that line that street.
He is involved with the Kenosha Technology Enhanced Curriculum school, helping with the annual Hour of Code program that encourages students to learn computing coding. What was supposed to be a week-long program became a month-long program and spawned the creation of an after-school coding club.
Polzin and Leeward also are involved with other youth programs including the Girl Scouts, Junior Achievement, Boys & Girls Club of Kenosha, Building Our Future and Higher Expectations for Racine Count.
Leeward launched Harborfest, bringing businesses, non-profit organizations and education together.
Referring to American Entrepreneur, Polzin said, "I wanted to put out an inspirational word." He saw the profile as an opportunity to discuss business, strategy for developing deeper involvement and inclusion.
He said altruism is enhanced by promoting diversity, eliminating "systemic barriers" and offering opportunities. "We would like to see more diversity and more people of color," he said. "We would like to be an organization that offers access to opportunities."
Leeward, he said, "is pretty well balanced. Forty percent of the staff are woman and 20% are non-Caucasian."
Painting downtown Addie Murray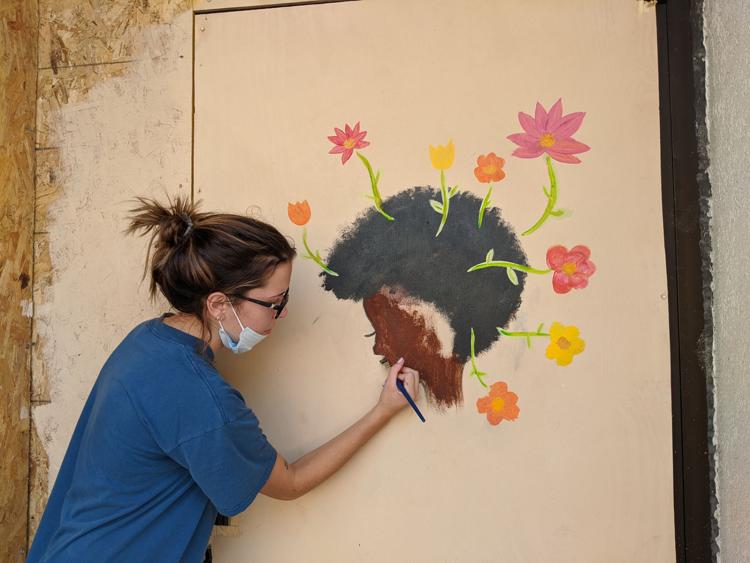 Painting downtown Bill Siel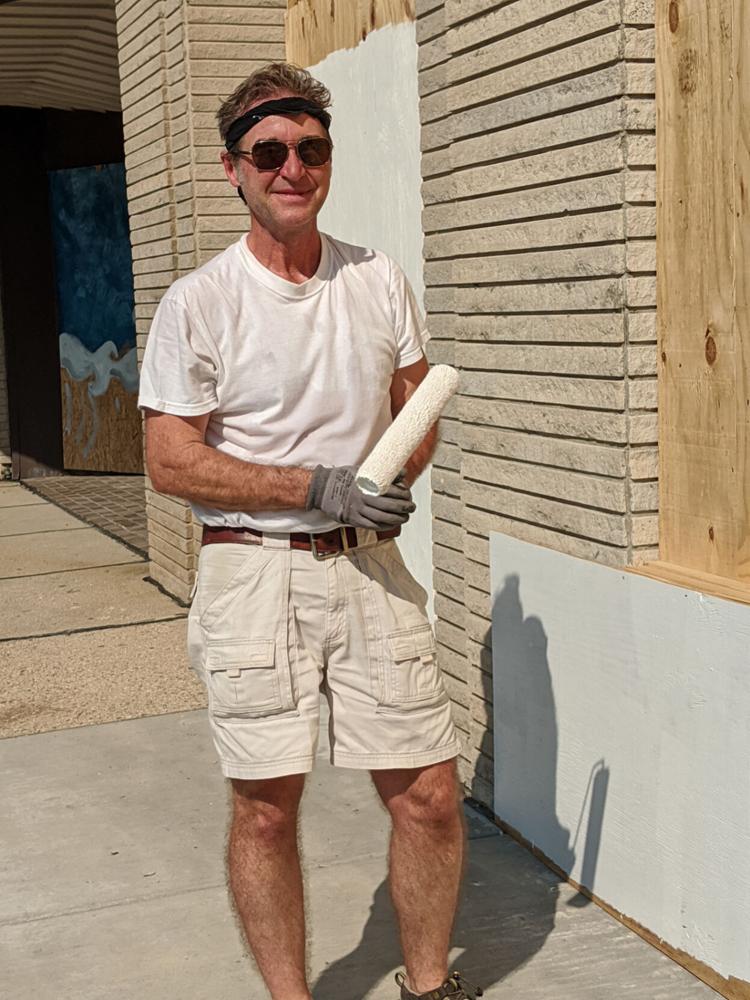 Painting downtown Dakini Healing Arts angel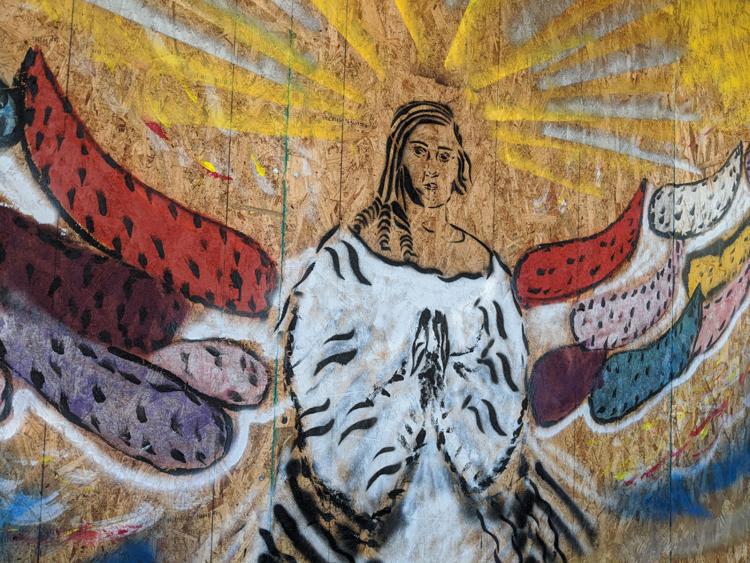 Painting downtown, Dakini Healing Arts
"We are Equal'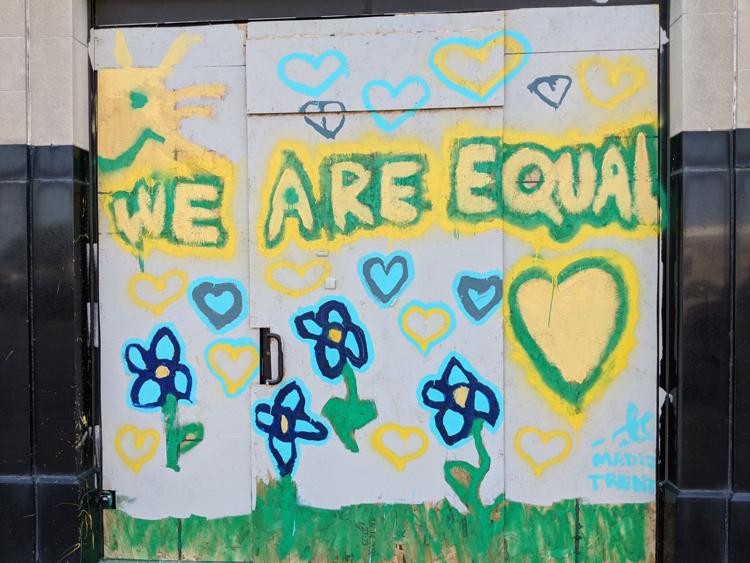 Painting downtown, heart mura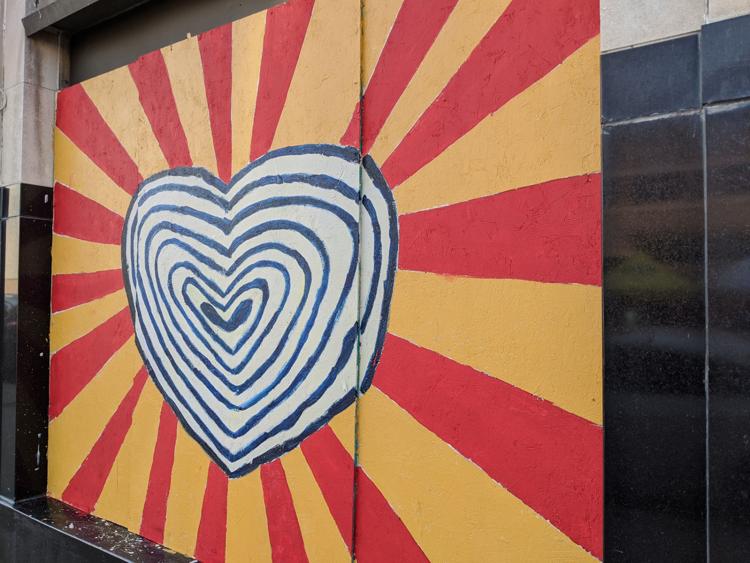 Downtown painters needed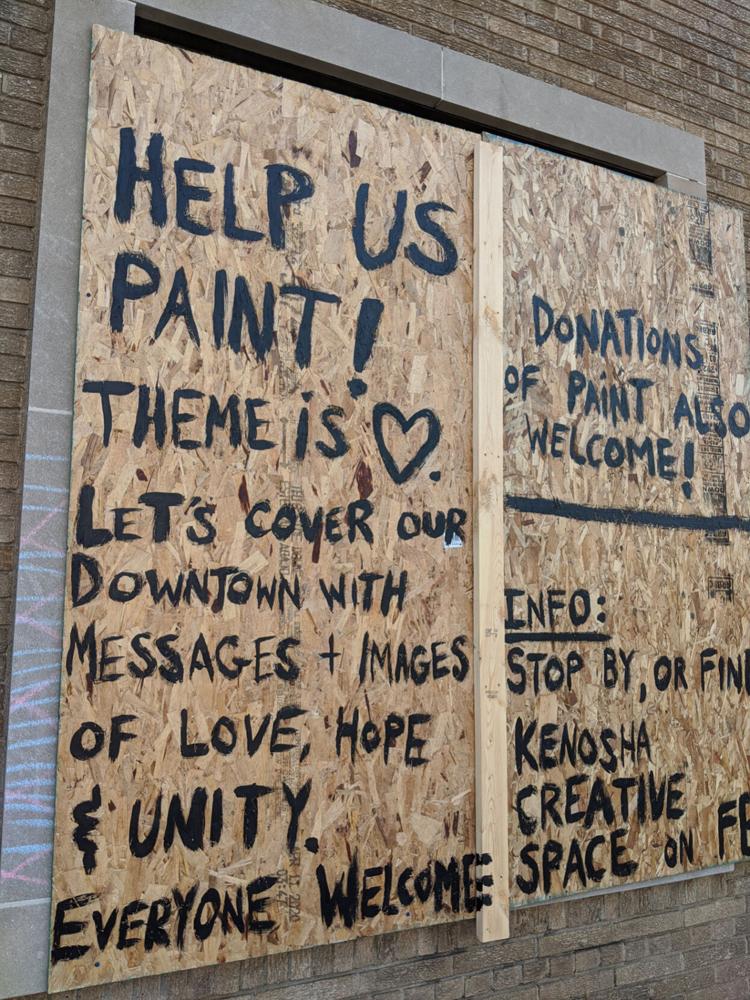 Joyce Murray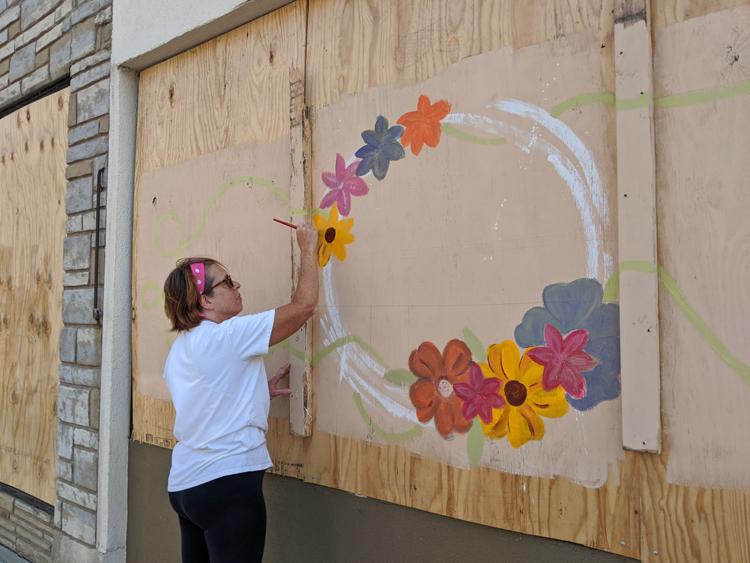 Katie Dylewski-Verberne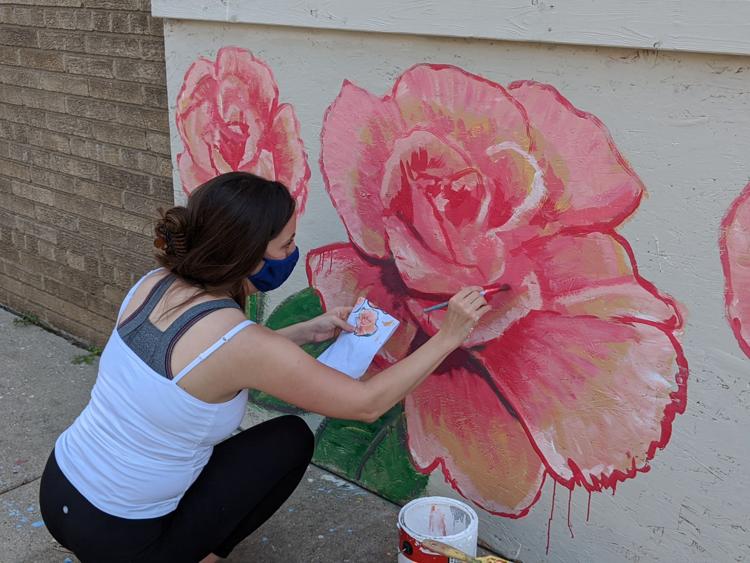 Lisa Bigalke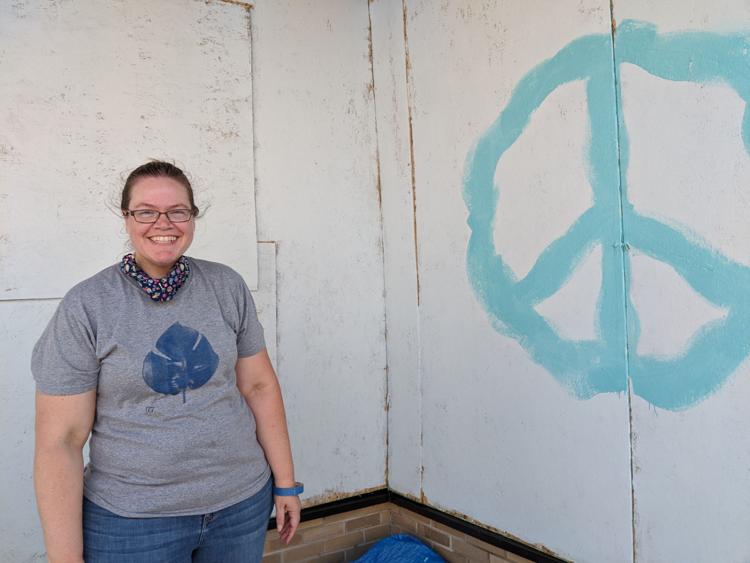 Pat Mangi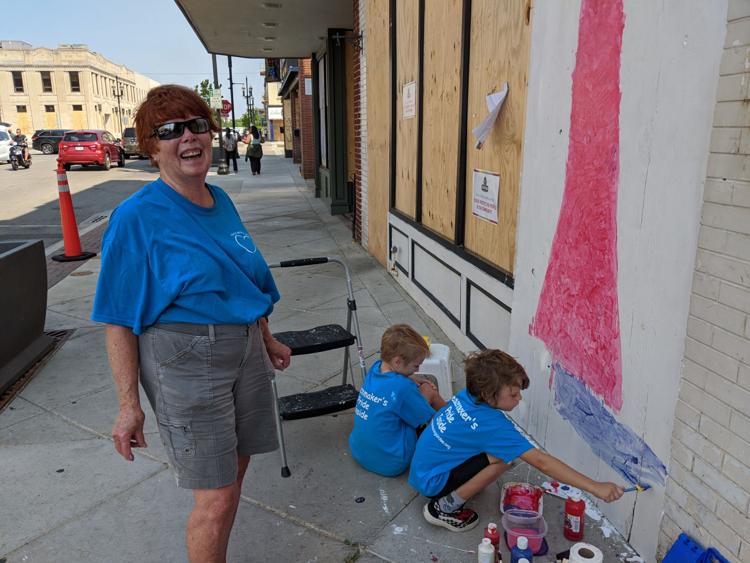 Taylor Matrisch, Cameron Pacheco and Nikki Thomas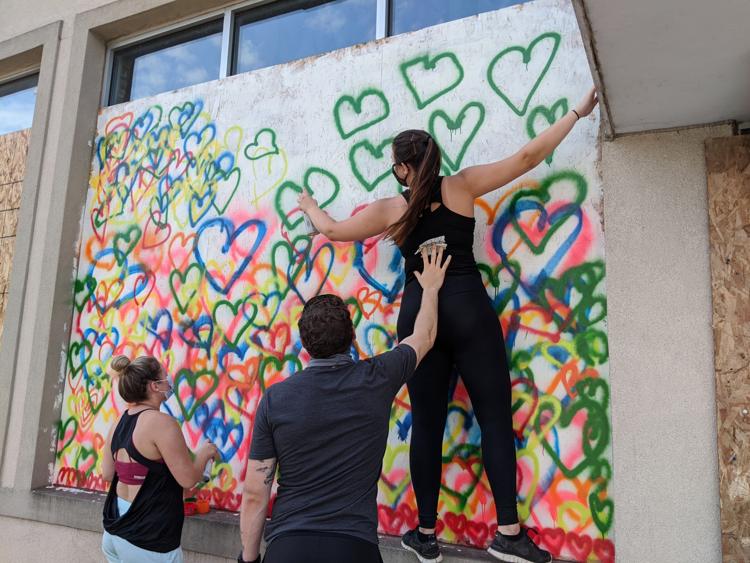 Volunteer center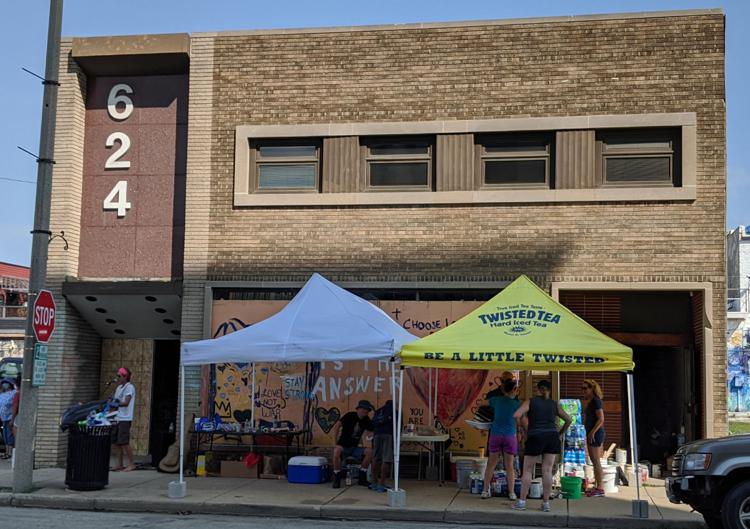 The business news you need
With a weekly newsletter looking back at local history.