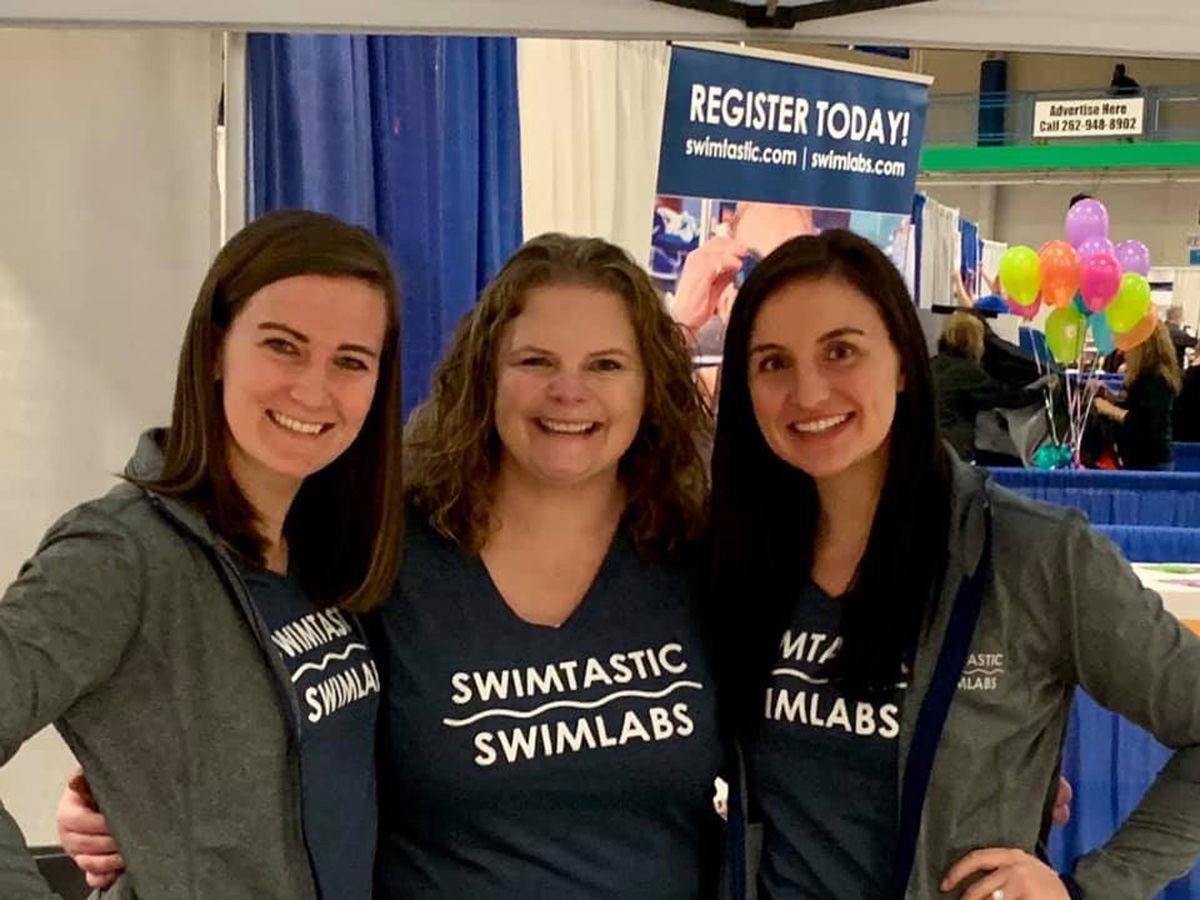 Swimtastic + SwimLabs is a dual-branded swim school franchise company at 6940 Green Bay Road that teaches swimming and water survival skills.
It also serves as an analytic training center for competitive swimmers and triathletes.
While it primarily teaches children to swim, it will conduct some sessions for adults.
It has a main pool and two training tanks designed to allow competitive swimmers to analyze and streamline their technique and build speed.
Jenny Holtzen
A. I work at Swimtastic + SwimLabs in Kenosha, which is a state-of-the-art swim school that offers both swim lessons and stroke analysis for competitive swimmers and triathletes.
Q. What is your job title and what do you do?
A. I am the aquatics director at Swimtastic + SwimLabs, so I oversee all things pool-related. My job duties include recruiting and hiring instructors, as well as training all instructors in our specific, proven curriculum.
Additionally, I help to ensure the pool is functioning optimally, so our swimmers and instructors can focus on the lessons.
Q. How did you land at Swimtastic + SwimLabs?
A. I learned about Swimtastic + SwimLabs through a chain of University of Wisconsin-Madison swimming alumni. A former swimmer who grew up next to our owner, Katie Brothen, reached out to several other former swimmers about the aquatics director position, which ended up making its way to me.
Q. How long have you been with Swimtastic + SwimLabs?
A. I have been with Swimtastic + SwimLabs since February.
Q. What do you enjoy most about your responsibilities?
A. My favorite part of my responsibilities is knowing that I'm doing everything I can to ensure our instructors can effectively teach children and adults in the Kenosha area the critical life-skill of swimming.
I'm extremely passionate about the importance of learning to swim, and I love being in a position to provide that skill to so many people.
Q. What work experiences brought you to this position?
My background in swimming is what ultimately brought me to this position. I joined my first competitive swim team at age 4, and swam through college at UW-Madison.
My entire life has revolved around swimming, and I'm incredibly grateful to have been a part of the swimming community for so many years.
Q. Where do you see your industry going in the next few years?
I see the swim school industry expanding to new markets in the next few years. While many pools can offer swim lessons, the idea of a swim school that is built entirely around teaching children and adults to swim is still a fairly new concept.
A lot of people don't know that businesses like ours exist, but I anticipate swim schools becoming available to more and more communities in the future.
On the Job is a weekly feature of the Kenosha News, profiling workers in our community. To participate, email James Lawson at jlawson@kenoshanews.com.