Randy Ruegge's lifelong dream of becoming a restaurant owner has become an itty-bitty realization that is a one-man operation that has him busier than a bee in a flower garden.
Operating out of a 20-foot-by-10-foot out-lot kiosk building at 3915 52nd St., Ruegge, of Kenosha, does it all. The shop is located in front of the West Point Plaza shopping center at the corner of 39th Avenue and 52nd Street.
Since opening Cracker's Pizza in March, Ruegge has made and served nearly 700 specialty-sized 9-inch-by-10-inch triangular pizzas, all from scratch with original ingredients he makes himself.
Though he buys the cheese, all the other ingredients have his own special culinary touch. He buys the pork, spices it, makes his own specialty sauce and creates a cracker-type crust, thus the name of the restaurant.
"I've always liked to cook," he said. "For years, I've had the dream of owning a pizza shop."
In 2012, Ruegge began experimenting making different types of pizzas in his home. He tried different types of dough, but finally settled on a cracker-type dough that wasn't too soft, but had a nice unique thin-crust texture.
When he finally developed his pizza formula, he began looking for a place to launch his dream. However, he didn't want just any brick-and-mortar shop. He wanted something different.
His location, the one that would allow him to serve both drive-through and walk-up customers, was a long-vacant, former photo development building. If tiny homes can become a sensation, could a tiny pizza restaurant catch on with people hungry for a quick snack?
Longtime close friend and partner Chastity Allan thought so.
"Let's do it," she said. "I wanted to help him realize his dream."
Before he could open for business, he had to convert the inside of the building. He installed counters, sinks, drains, shelving, cabinets and found a small pizza oven that was capable of baking several pizzas at a time.
After getting all of the required fire marshal, city and health department approvals, he began his internal construction work. "It took me a month," he explained.
Since opening, he has added a patio set to the street side of the building to accommodate walk-up customers who want to enjoy their meals there.
As a one-man operation, he makes the dough, adds the toppings and bakes them. He said he has perfected the process so that no customer has to wait more than seven minutes for a pizza.
While his signature pizza is a 9-inch-by-10-inch triangle pie he sells for $4.99 with additional toppings costing 25 cents each, customers can pre-order a 12-inch pizza.
Ruegge also sells flavored coffee and other beverages, including a root beer he makes himself.
SIMMONS BLOCK PARTY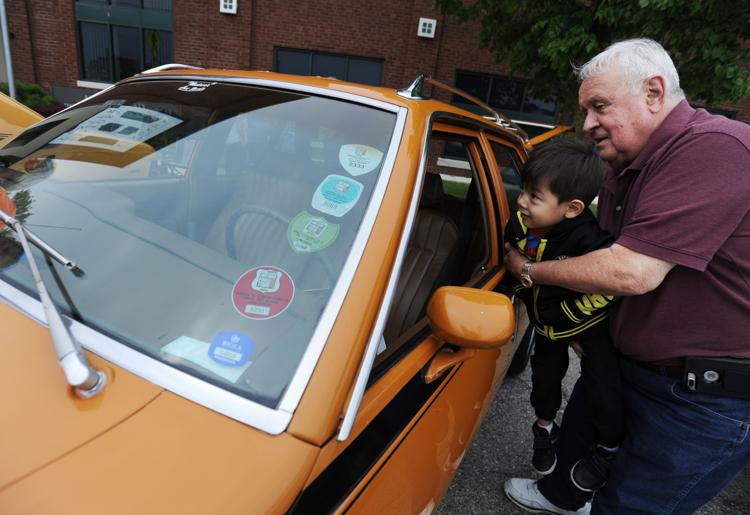 Harris and Hudson with Matt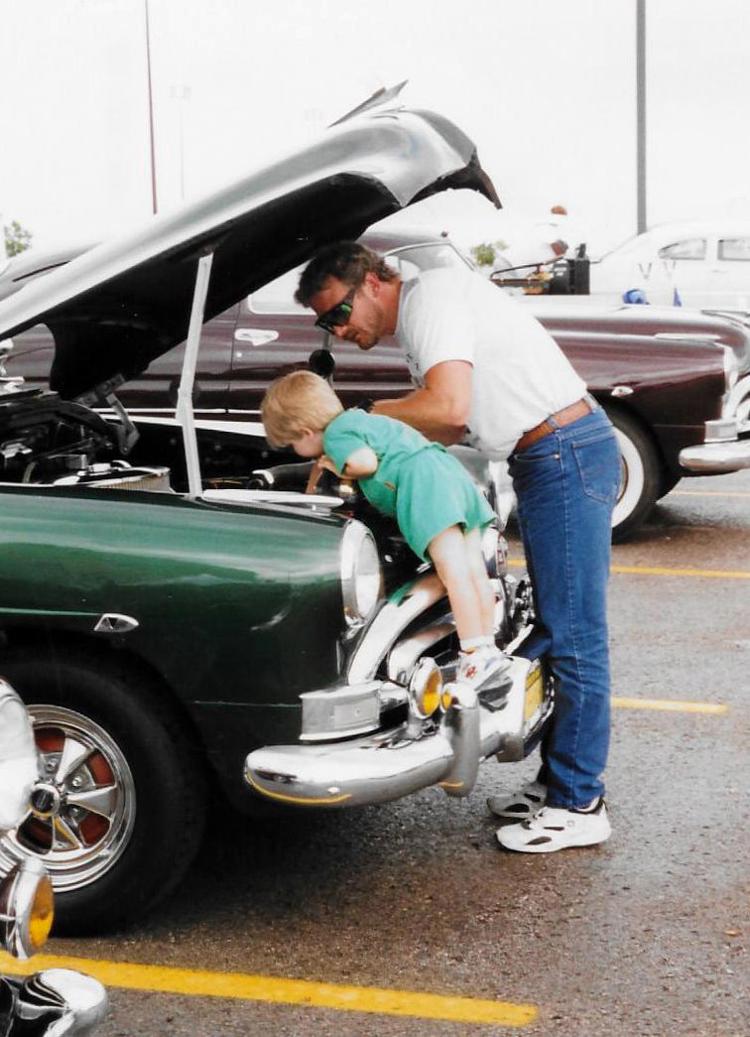 CAR SHOW BAKER PARK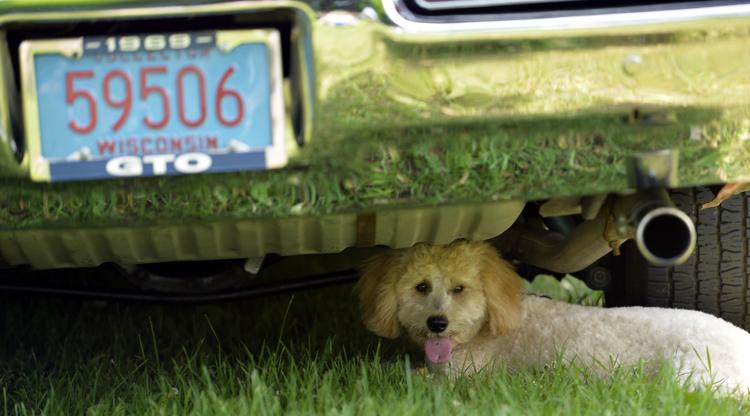 CAR SHOW BAKER PARK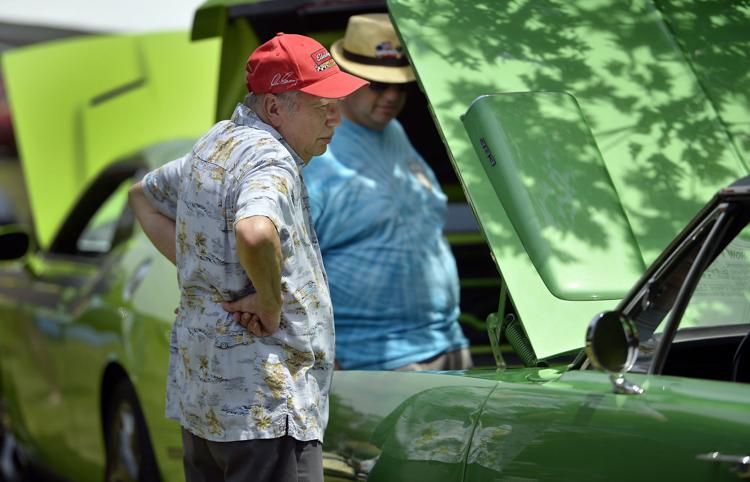 CAR SHOW BAKER PARK
CAR SHOW BAKER PARK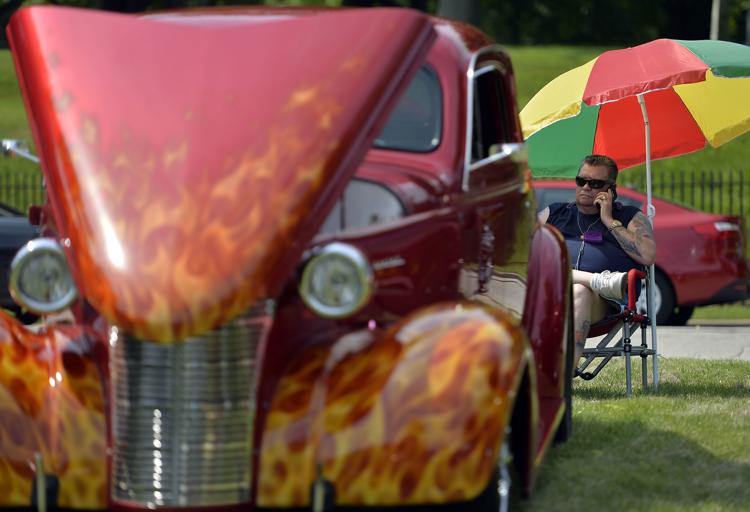 CAR SHOW BAKER PARK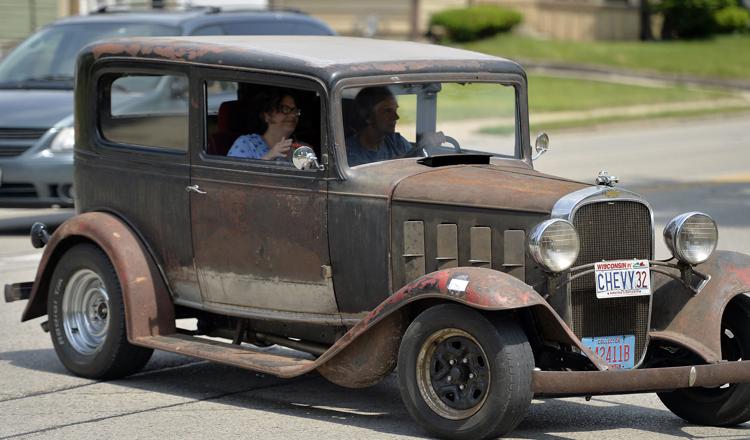 CAR SHOW BAKER PARK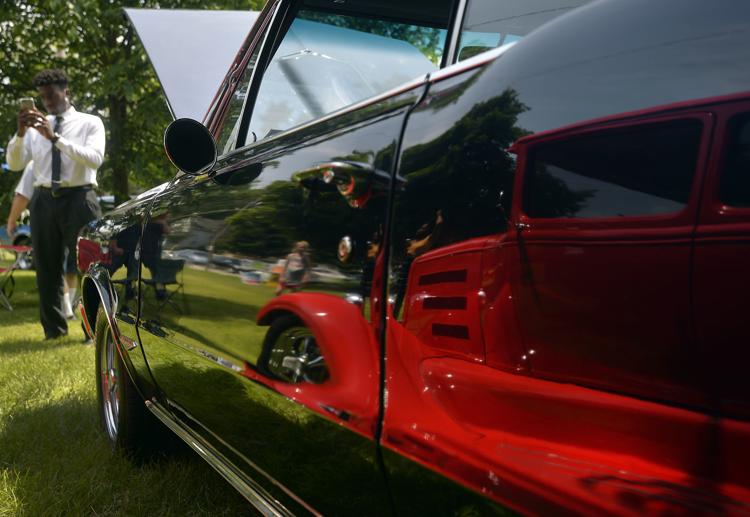 CAR SHOW BAKER PARK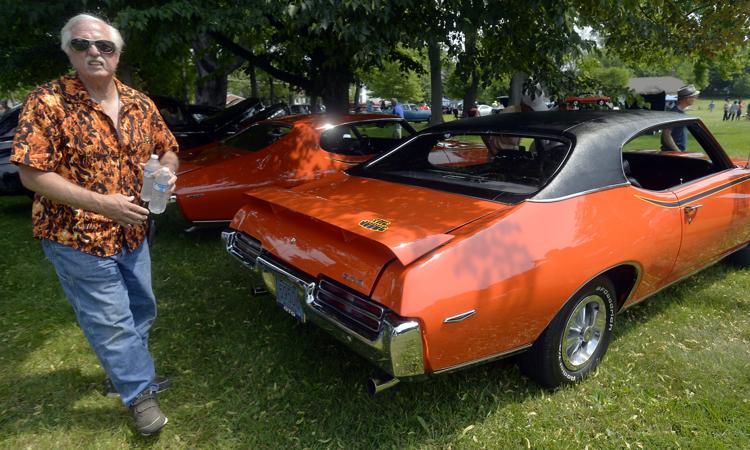 CAR SHOW BAKER PARK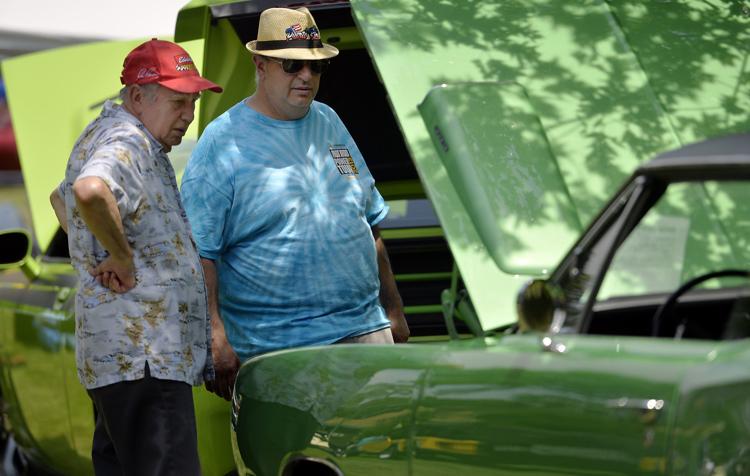 CAR SHOW BAKER PARK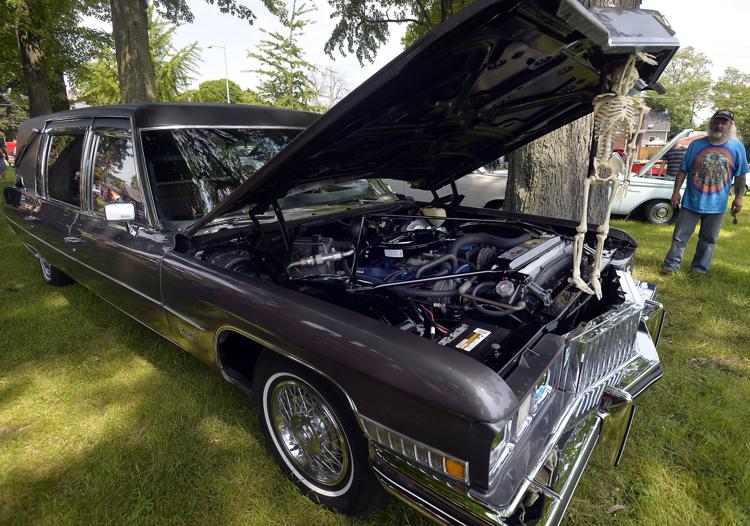 WOUNDED WARRIOR CAR SHOW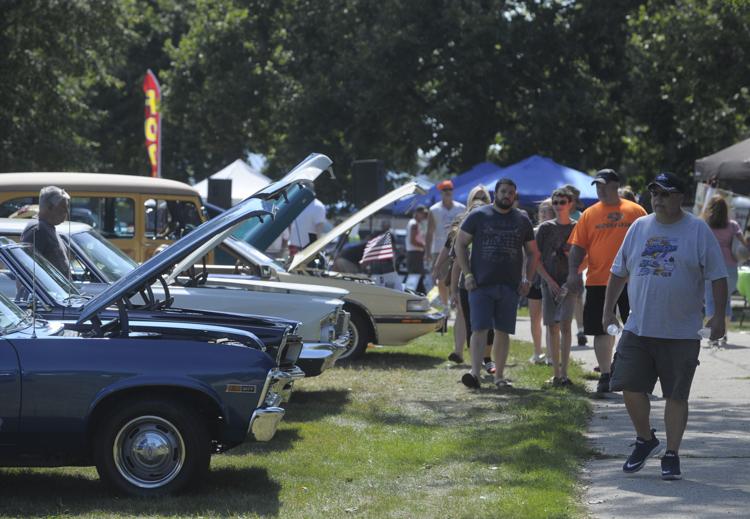 CAR SHOW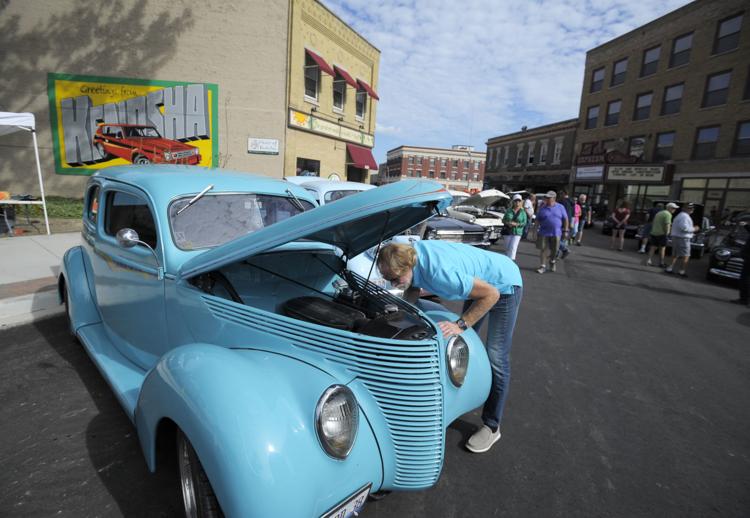 CAR SHOW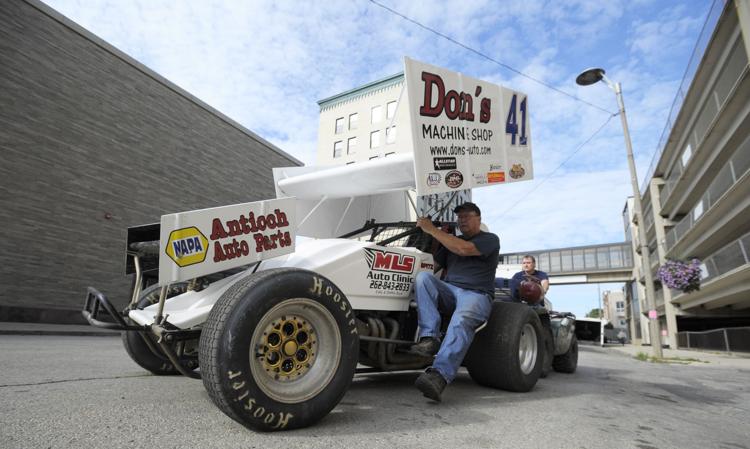 RODS FOR A REASON CAR SHOW
RODS FOR A REASON CAR SHOW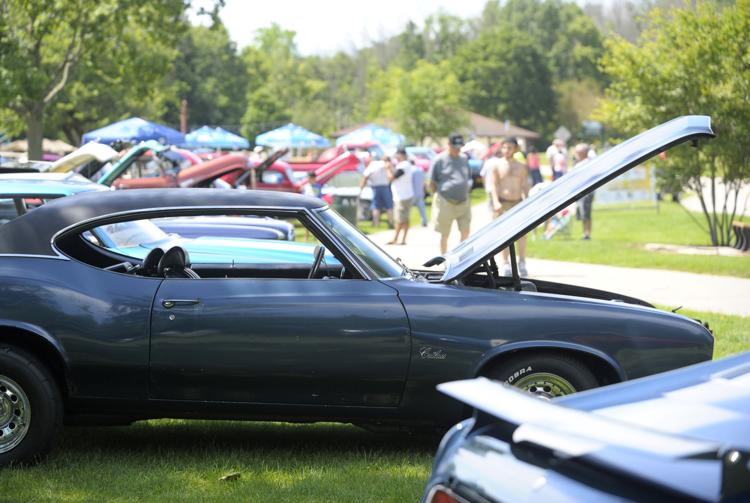 The business news you need
With a weekly newsletter looking back at local history.