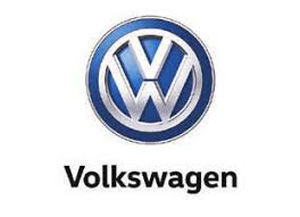 PLEASANT PRAIRIE — The Pleasant Prairie Plan Commission approved final plans for an 86,808-square-foot expansion for an international automaker's parts warehouse in LakeView Corporate Park.
The commission voted 6-0 on the final site and operational plans for the expansion of the facility that houses Volkswagen Group of America LLC, 11589 88th Ave.
Volkswagen plans to use the additional space to store and distribute parts.
In August, the commission approved preliminary site and operational plans for grading and installation of underground utilities and footing and foundation for the expansion, according to Jean Werbie-Harris, the village's community development director.
Construction of the building addition is expected to begin in the spring, with completion by the fall of 2020, according to the plans.
The new addition will be on the south side of Volkswagen's existing 250,366-square-foot building.
Volkswagen has occupied the space since 2003 as a warehouse and parts distribution facility.
Currently, 40 full-time employees work a single shift at the facility, and there are no plans to hire additional employees for the expansion, according to Werbie-Harris.
When construction is complete, the site will have 133 parking spaces, including seven handicapped-accessible parking spaces with nine new truck dock doors for a total of 37 truck dock doors.
Fave Five: Reporter Terry Flores
As the year draws to a close, the Kenosha News is taking a look back on 2019 and sharing the favorite five stories that each of our reporters has written this year.
Here are the Fave Five stories of Kenosha News reporter Terry Flores. 
Parking expansion OK'd
In other business, the commission approved site and operation plans for a parking lot expansion for Good Foods Group LLC, located south of its facility at 10100 88th Ave.
The company plans to add 156 parking spaces to its current 193-space lot.
Good Foods, a manufacturer and distributor of fresh-made guacamole and other dips, has been at the facility since 2013.
In 2014, the business constructed an addition and had anticipated accommodating parking for 150 employees.
However, the business has since grown to employ 245 people and, due to inadequate parking, much of the staff is currently shuttled from off-site parking areas, including from areas at the RecPlex.