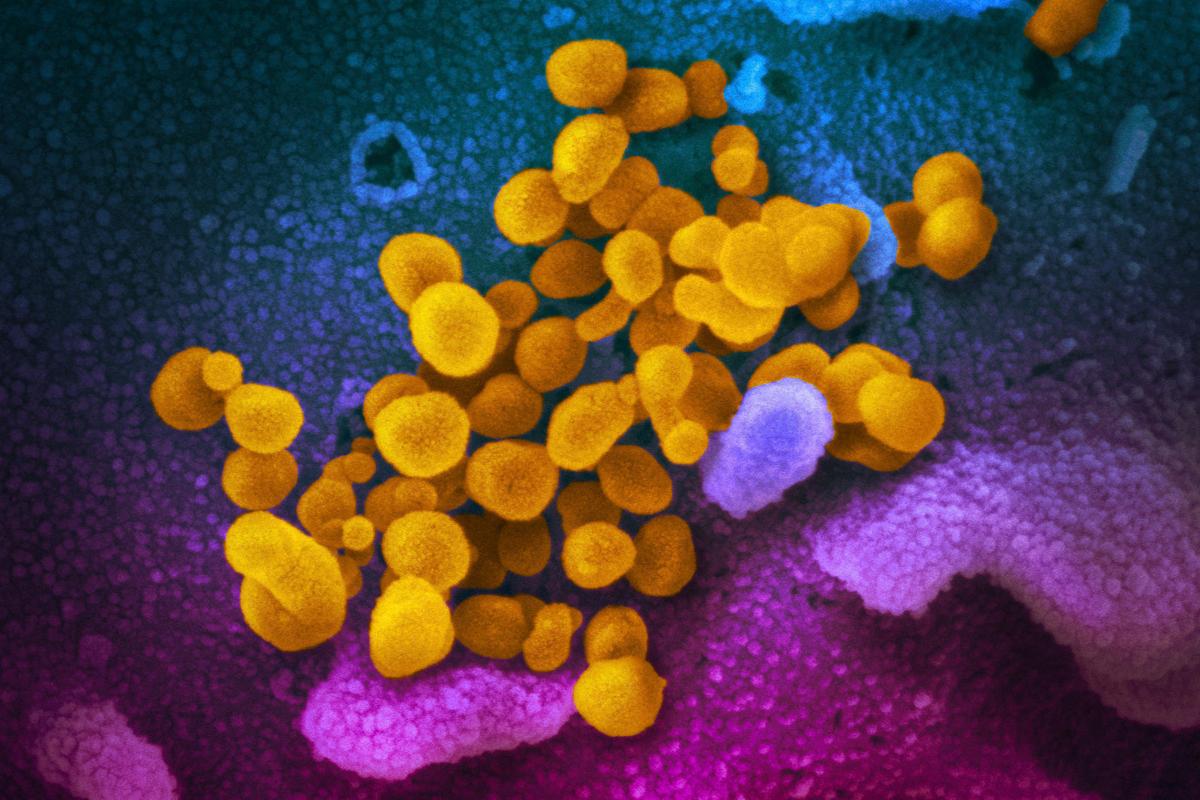 The number of COVID-19 cases at long-term care facilities in Kenosha County is on the rise, Kenosha County Health Director Jen Freiheit said Friday.
"We are seeing a number of outbreaks in our long-term care facilities," Freiheit said. "That is a huge concern because they are our most vulnerable population."
According to Wisconsin Department of Health Services data, Kenosha County has 116 active facility-wide investigations, including businesses and schools.
This is far greater than 42 active facility-wide investigations in Racine County, and fewer only to Milwaukee County (234), Dane County (218), and Waukesha County (149).
Of the 116 facility-wide investigations, 47 are at non-healthcare workplaces, 24 are at long-term care facilities, and 11 are at educational facilities.
Freiheit said this is contributing to the high positive rate in the county. As of Friday, the seven-day rolling positivity rate for Kenosha county stood at 27 percent. On Wednesday, the statewide positive rate was 20.3 percent. A positive rate of 4 percent is needed if the virus is to be considered "contained," Freiheit said.
"We are very bad," Freiheit said. "That's terrible. We have continually been a high burden, high percentile county."
New cases reported
By 10 a.m. Friday morning, another 40 new positive cases had been reported to public health nurses.
As of 3 p.m. Friday the number of positive cases of COVID-19 grew to 4,266, up 72 from Thursday. A total of 69 deaths in the county have been attributed to COVID-19. That number remained unchanged Friday.
The free COVID-19 testing site at the Kenosha County Center at highways 45 and 50 in Bristol, open on Fridays through Dec. 7 in partnership with the Wisconsin National Guard, had administered 175 tests by noon. It had the capacity to test 300 Friday and was suppose to be open until 6 p.m.
The number of Kenosha County residents hospitalized with COVID-19 has grown by 8 since Oct. 12. But, area hospitals are not experiencing the same capacity issues as elsewhere in the state.
"While hospitalizations have increased, we are nowhere near capacity," Freiheit said. "So, that's some good news."
Statewide, Wisconsin reported 166,186 total positive COVID-19 test results Friday, an increase of 3,861 over Thursday for a new single-day record. And for the first time, the state's 7-day average of new confirmed cases topped 3,000.
Freiheit said it is difficult to pinpoint the spread in Kenosha County to one population or age group because it has been considered to be "community spread" since the first case.
"It's everywhere. We have cases ranging in age from 0 (infants) to 100," Freiheit said. "I can't pinpoint one population in Kenosha County because it's so widespread."
All but two public school districts in Kenosha County have had a staff member or a student test positive case of COVID-19. Only Lakewood School in Twin Lakes and Brighton School, both elementary districts, have yet to report a positive case.
Positive cases of COVID-19 have also been reported among the staff and, or students at the following parochial schools in Kenosha County: Bethany Lutheran School, Christian Life School, Kenosha Montessori School, Shoreland Lutheran High School and St. Joseph Catholic Academy.
However, while there is a higher number of positive cases countywide in the 5-18 age group than in April and May when schools were closed, it is not as big an increase as Freiheit said she expected.
"I really thought we would have more schools closed down," Freiheit said. "I thought it would spread exponentially when schools opened."
Freiheit attributes this to the quick action taken by schools and parents when a positive case is identified.
"They are all on top of it," Freiheit said. "The school districts have been amazing with all of the measures they have in place. They are quarantining all close contacts immediately."
Freiheit said the positive cases at school can be traced to staff taking part in in-person conferences and to participation in sports.
"We are seeing a high degree of spread in sports," Freiheit said.
The Wisconsin Interscholastic Athletic Association has allowed districts to proceed with indoor sporting events. While districts have plans in place to limit spectators, Freiheit advises against holding indoor sporting events.
"I don't recommend it at all," Freiheit said. "It is still a very high-risk situation.
As of 5 p.m. Friday, the statewide Wisconsin Electronic Disease Surveillance System will shut down for a needed upgrade. As a result, Freiheit said no test results will be provided to health departments over the weekend and COVID-19 test results statewide will be a bit skewed next week when several days worth of results get reported at once.
Freiheit said public health nurses, who had been working seven days a week since last spring, will have the weekend off. No contract tracing will be possible until Monday.
"We will have a huge backlog that will skew the numbers and or percent positive rate," Freiheit said.
"It's everywhere. We have cases ranging in age from 0 (infants) to 100,. I can't pinpoint one population in Kenosha County because it's so widespread."

Jen Freiheit, Kenosha County health director
Be the first to know
Get local news delivered to your inbox!