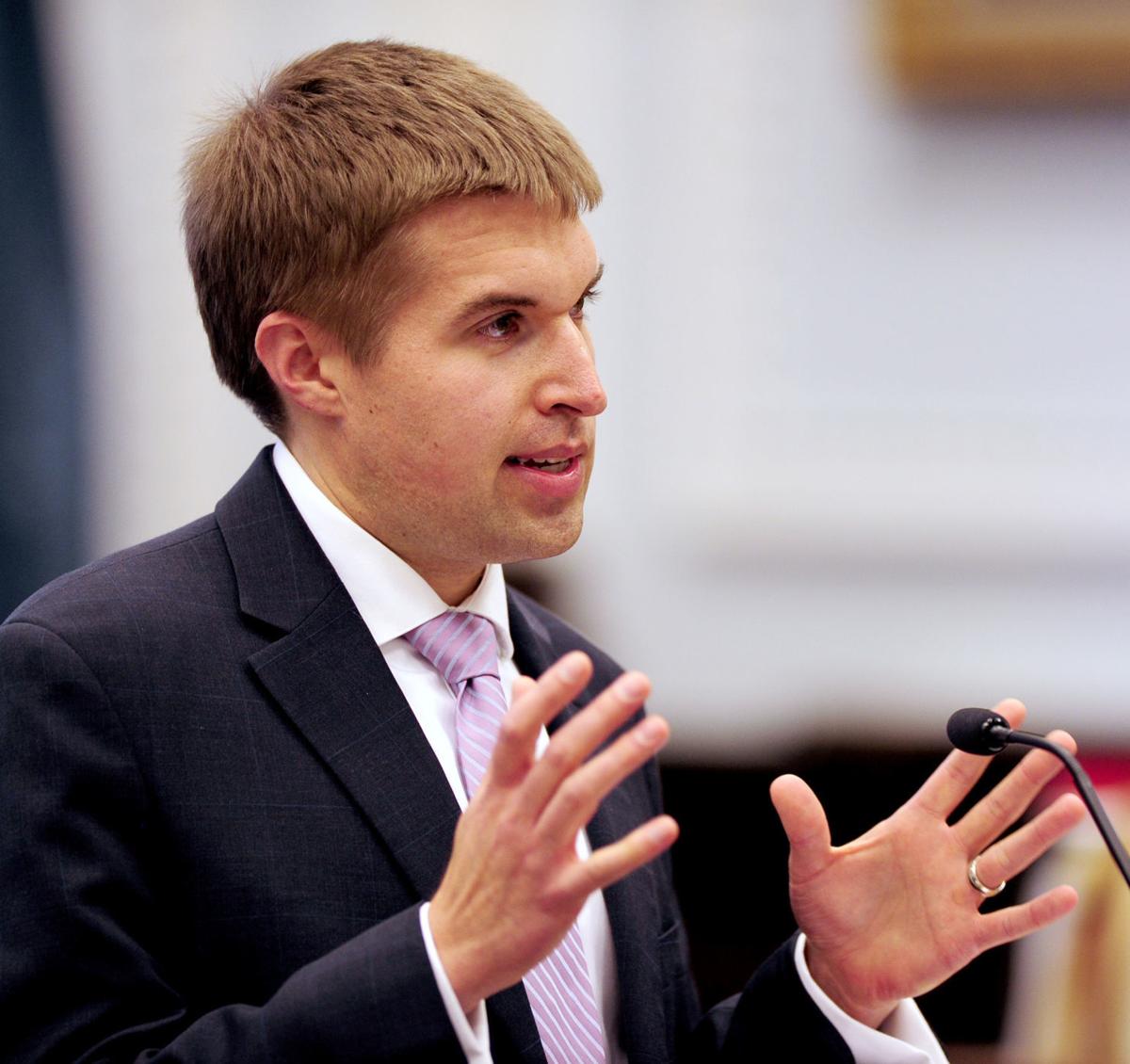 Defense attorneys sought a lower bond for homicide defendant Chrystul Kizer on Friday, arguing she may have been legally justified in killing the man they argue was a sex trafficker.
Kizer, 19, of Milwaukee, is charged with the June 5, 2018, shooting death of 34-year-old Randall Volar III. She is alleged to have shot Volar twice in the head, then set fire to his house, 7732 14th Ave., before fleeing in his BMW.
In the days after the shooting, prosecutors said, Kizer bragged about the shooting on social media.
In court Friday, Judge David Wilk turned down the defense request to lower Kizer's bond from $1 million to $50,000.
But during the discussion of the bond, defense attorney Carl Johnson said evidence he has reviewed since Kizer's arrest supports the defense contention that Volar was a sex trafficker and that Kizer has what's known as an "affirmative defense" for the shooting.
The state has acknowledged that Volar was under investigation for sex trafficking at the time of his death, and that before the shooting investigators from the Kenosha Police Department had served a warrant on his home and seized electronics and other evidence.
Evidence
of sex trafficking
Johnson said evidence he has reviewed from that investigation included "many, many files that he had of child pornography" along with video evidence he said shows involvement in trafficking.
"I have had the experience, the unpleasant experience, of viewing all of the material" taken from Volar's home, Johnson said.
He said that material included video of Volar speaking to what appear to be underage girls about placing advertisements for sex.
In one case, Johnson said, there was a video of Volar speaking to a girl "essentially training her to be a prostitute including how to care for different body parts to be a better prostitute."
Johnson said Volar also had "over $500,000 sitting in a bank account that was flagged by the bank as evidence of human trafficking."
State disagrees
District Attorney Michael Graveley argued against lowering the bond, saying there is no evidence that Volar was involved in sex trafficking for profit.
"I am aware of no evidence of the victim in this case being involved in sex trafficking beyond being a customer, what we used to call being a john," Graveley said. "That doesn't excuse it, and it certainly doesn't make it legal ... but there is no evidence of sex trafficking for business purposes."
He said that since the arrest, the state has learned that in the days before the shooting, Kizer was discussing getting a new car — the same kind of car she is alleged to have stolen from Volar's home.
He said he believes the state's case against Kizer has become stronger since her arrest.
"The strength of the evidence, from the state's perspective, has increased, not decreased, since the case was charged," Graveley said.
The state and defense are expected to argue whether Kizer can use her status as a possible sex trafficking victim as a defense at trial.
That argument will go before Wilk at a hearing later this year. Kizer is scheduled to go to trial March 16.
Be the first to know
Get local news delivered to your inbox!