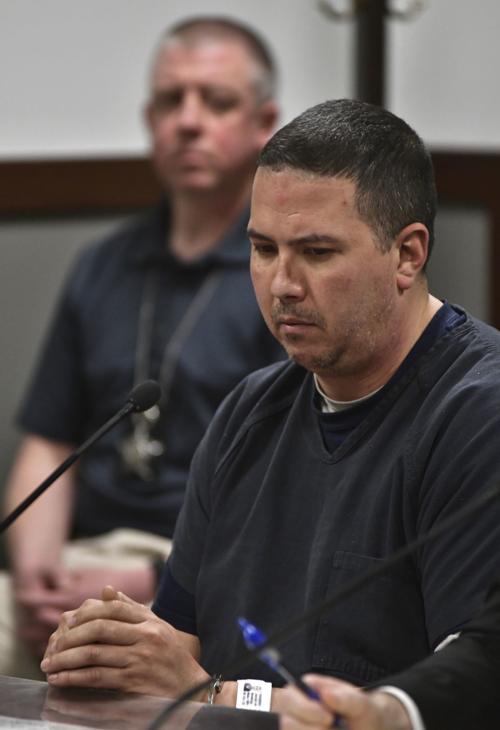 The trial will be postponed for a man accused of killing three members of the Rizzo family in a drunken-driving crash on Highway 50.
Timothy Vandervere, 40, of Beach Park, Ill., is accused of killing Dr. Michael Rizzo, 67, Dr. Vincent Rizzo, 76, and Mary Rizzo, 74, on April 5.
A fourth member of the family, Gerald Rizzo, 72, was seriously injured in the crash.
Vandervere was scheduled to go to trial Monday. However, the defense filed a motion Monday asking for an adjournment, saying the defense attorney had not been provided discovery, including information on the crash investigation.
Deputy District Attorney Angelina Gabriele confirmed that that trial would be delayed, saying the adjournment would be put on the court record at a hearing Friday.
A new trial date has not yet been set.
Vandervere was alleged to be driving at approximately 100 mph when he crashed into the back of the vehicle Gerald Rizzo was driving as the family was headed back to Kenosha from a church supper.
Vandervere had been spending the day with family drinking, shooting guns and driving ATVs.
Minutes before Vandervere hit the Rizzos' vehicle as they traveled east on Highway 50 near 216th Avenue in Salem Lakes, another driver called 911 to report a reckless driver, who was later identified as Vandervere. That caller was still on the phone with the dispatcher when the crash occurred.
According to the Kenosha County Sheriff's Department, a blood test taken after the crash showed Vandervere's blood alcohol level was was 0.316 percent — nearly four times the legal limit.
He is charged with 12 felonies, including three counts of first-degree reckless homicide. He faces up to 165 years in prison if convicted.
Vandervere is being held on $2 million bond.