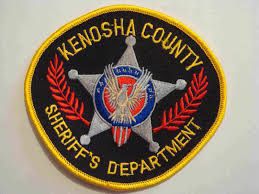 SALEM LAKES — The Kenosha County Sheriff's Department served a warrant Monday night on a home in the 21700 block of 121st Place in the Lake Shangri-La neighborhood in Salem Lakes.
According to a spokesman for the sheriff's department, an anonymous tip led to an investigation of possible drug activity at the house. The sheriff's department was at the home at 7:36 p.m.
Two people, a 38-year-old woman and a 20-year-old man, were taken into custody.
According to the Kenosha County Jail roster, the 38-year-old woman is being held pending charges of maintaining a drug trafficking place, possession of drug paraphernalia, possession of drug paraphernalia-methamphetamine, possession of a controlled substance and possession of narcotic drugs.
The 20-year-old man was jailed pending two misdemeanor charges, possession of drug paraphernalia and possession of cocaine.
Be the first to know
Get local news delivered to your inbox!