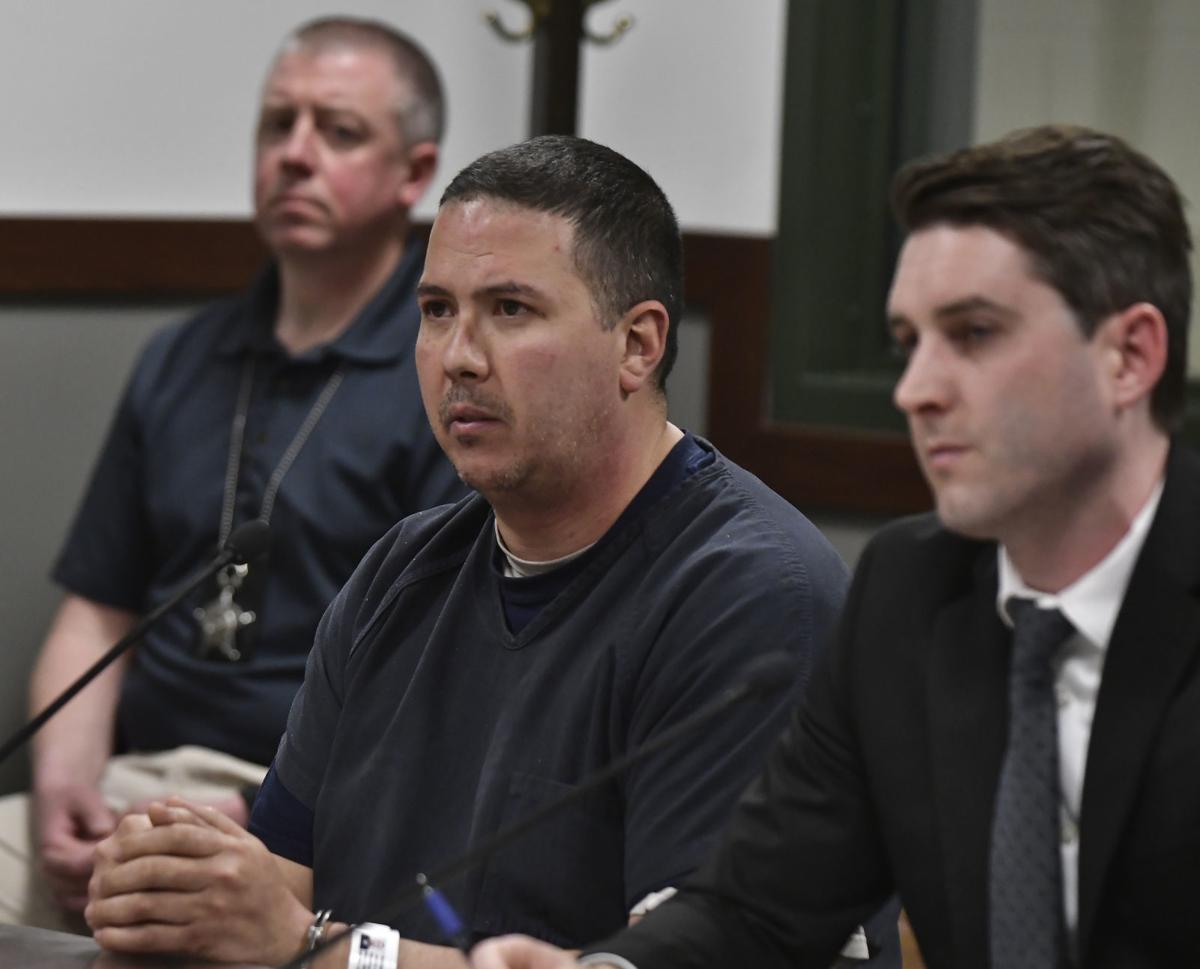 A motion to postpone jury selection was denied for the alleged drunken driver charged in the deaths of three members of a well-known Kenosha family.
Timothy Vandervere, 40, of Beach Park, Ill., appeared in court on Wednesday with defense attorney Matt Last.
Vandervere is charged with three counts of reckless homicide for the April 5 crash that killed Dr. Michael Rizzo, 67, Dr. Vincent Rizzo, 76, and Mary Rizzo, 67. Gerald Rizzo, 72, was seriously injured in the incident.
Last asked for additional time to obtain accident reconstruction documents and a lesser bond amount.
Judge Bruce Schroeder denied both requests, keeping the case on schedule, with jury selection set to take place July 15.
Michael Rizzo was a popular family physician in Kenosha, while his brother Vincent Rizzo served the community for decades as a local dentist. Mary Rizzo was a longtime registered nurse who also worked at her husband Vincent's dental office.
According to the Kenosha County Sheriff's Department, Vandervere was driving a 2018 GMC pickup truck at an estimated 100 mph when it struck the rear of Gerald Rizzo's Jeep Cherokee on Highway 50 near 216th Avenue in Salem Lakes.
Vandervere's blood-alcohol content was 0.316 percent — nearly four times over the legal limit — according to authorities.
Michael Rizzo died at the scene. Vincent and Mary Rizzo died after being taken to area hospitals.
Vandervere is charged with three counts of reckless homicide, three counts of homicide by use of a motor vehicle, three counts of knowingly operating with a revoked license resulting in death, knowingly operating with a revoked license causing great bodily harm, operating with a revoked license, injury by use of a motor vehicle with prohibited blood-alcohol content and reckless driving.
He faces up to 165 years in prison for the combined charges.
Vandervere was issued a $2 million bond on April 9. He remains in custody.
Crime news (June 23-27, 2019)
Here is a collection of crime news that has appeared in the Kenosha News June 23 through June 27, 2019.