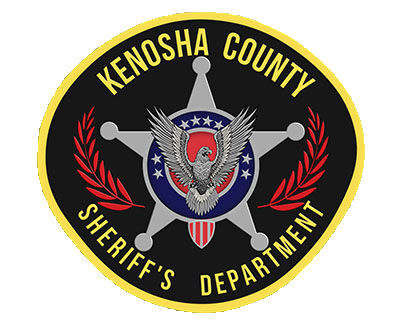 A Joliet, Ill., man is facing a felony charge after leaving a dog to die of heat stroke in a disabled vehicle on Interstate 94.
Javier Franco, 34, was charged Tuesday with mistreatment of an animal causing death and obstructing police.
Franco is not in custody, and a warrant was issued for his arrest.
According to the criminal complaint, a Kenosha County Sheriff's deputy on patrol stopped to check on a Nissan Frontier pickup truck parked on the right shoulder of southbound I-94 on the afternoon of Aug. 11.
No one was with the vehicle, but when the deputy looked in the window he saw a dog curled up on the floor. All of the windows and the sunroof were closed. The temperature was 79 degrees.
The deputy "immediately tried opening the passenger door, which was unlocked, to save the dog. Once the door was open, a huge gush of hot air hit (the deputy) from inside, as well as the strong odor of wet dog."
The dog, named Ares, was already dead. According to the complaint, the dog was wearing a harness and appeared to have been leashed around the center console and seat belt buckle lash in a way that he would not have been able to be seen through the windows.
"It was apparent that the dog suffered greatly before dying from the extreme heat inside the vehicle," the complaint states.
Deputies found a phone number on paperwork found in the truck to contact to the truck's driver. He identified himself to police as "Andy" and said he owned the dog.
He said he had been driving when he either ran out of gas or the truck broke down. He said he left the dog in the truck and walked to the Bristol Renaissance Faire, then got a ride from a stranger.
He said when he went back to look for the truck he could not find it.
According to the complaint, deputies later learned that "Andy" was Franco.
There was, however, a real person named Andy. That Andy and his girlfriend were the owners of Ares and had asked Franco to house sit and watch the dog while they went on vacation out of the country.
Investigators learned that Franco had used a false identity when the woman who owned Ares called the sheriff's department trying to get information about the dog.
She said Franco had been "cryptic" when asked about the dog, telling her that Andy's truck had been towed and that the dog had been taken to a shelter.
She learned from a deputy that the dog had died, according to the complaint.
Investigators were able to confirm through photographs that the man they spoke to was Franco.
Crime Report (Aug. 8-20, 2019)
Here are the crime stories published online and in the print product of the Kenosha News between Aug. 8 and Aug. 20, 2019. 
Be the first to know
Get local news delivered to your inbox!