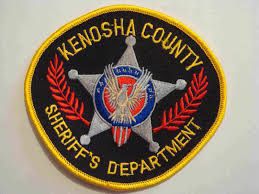 A Kenosha man was slapped with a slew of charges Monday after he allegedly attempted to elude police responding to a call that a woman fell out of a moving vehicle at the intersection of 15th Street and 39th Avenue on Friday.
Shane Stockton, 47, who appeared in court Monday and was released on a $4,000 bond, is charged with three counts of misdemeanor bail jumping and one count each of fleeing an officer in a vehicle, resisting an officer, operating while intoxicated (second offense), failing to stop at a red light, and traveling of an imprudent speed.
According to a police report, at approximately 6:49 p.m. Friday a caller witnessed a woman fall out of a moving vehicle.
The driver reportedly stopped to pick her up and put her back in the car as the two argued.
The caller reportedly followed the vehicle until police response was visible, noting it reached a speed of 50 mph and blew through a red light.
Officers from the Kenosha Police Department and the Kenosha County Sheriff's Department reportedly attempted to intercept the vehicle on 39th Avenue.
"Officers caught up to the vehicle, but it fled from us and the KPD," Sgt. Eric Klinkhammer of the Kenosha County Sheriff's Department said, adding the vehicle was eventually located at a residence in the 5400 block of 37th Avenue.
According to the police report, Stockton, identified as the driver of the vehicle, resisted arrest and was subdued by an officer using a Taser.
Also according to the report, the woman who fell out of the vehicle was located in the residence.
She said the two had been drinking and that Stockton was upset with her "because she hugged another person."
She said she attempted to exit the vehicle as it was slowing at a stop sign, which caused her to roll onto the ground.
She told police Stockton put her back into the vehicle, and they were arguing.
She said no physical abuse took place. However, police documented dark bruises on her left arm and chest, which she indicated were unrelated.
According to the police report, both Stockton and the woman attempted to tell police he recently had shoulder surgery and could not put his arm behind his back.
Stockton denied doing anything wrong, told police the woman "jumped out of the (expletive) car," that he picked her up and brought her home, and said he did not see the police cars in pursuit of the vehicle.
A preliminary breath sample showed a 0.038 percent alcohol value nearly three hours after his arrest.
Stockton had previously been charged with battery and disorderly conduct — both charges listed with domestic abuse modifiers in online court records — in April 2018.
Be the first to know
Get local news delivered to your inbox!