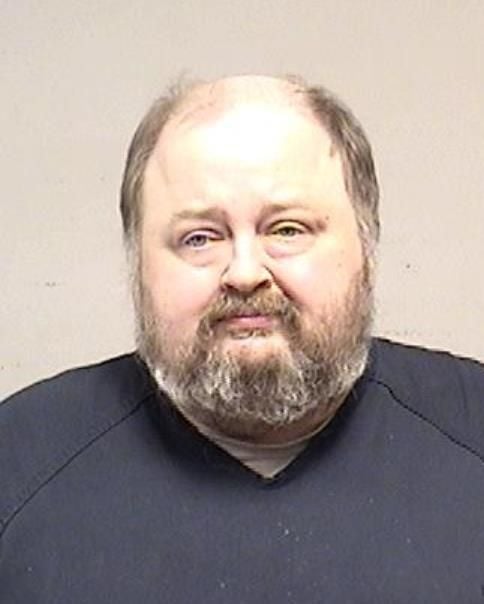 A 55-year-old Kenosha man convicted of possession of child pornography received the minimum available prison sentence Monday.
Brian Bushweiler pleaded guilty in March to three counts of possession of child pornography, with another two charges dropped as part of the plea agreement. He had been charged in December after the Wisconsin Department of Justice Division of Criminal Investigation and the Kenosha Police Department served a search warrant on Bushweiler's home in the 2400 block of 18th Street after receiving information that he had been downloading child pornography.
According to the criminal complaint, when agents entered his home with the warrant, they found Bushweiler "actively looking at a tablet. It was determined that child pornography was being downloaded at the time the warrant was executed." The complaint states that Bushweiler said he had thousands of images and videos of child porn on one tablet, and said he spends about an hour each day looking at the images.
He told investigators he looks for images of children who are 12 or older. However, three of the files related to the charges are images of toddlers being sexually assaulted by adult men.
In court Monday, Assistant District Attorney Jennifer Phan said Bushweiler had admitted he had been looking at child pornography since 2011. She said it is because people like Bushweiler create a market for child pornography by downloading it and purchasing it "that people who create child pornography are continuing to do so and continuing to victimize children."
Defense attorney David Berman said Bushweiler has significant health problems and no criminal history. He said Bushweiler also is now legally blind and has a degenerative condition likely to lead to total blindness within three years.
While possession of child pornography carries a mandatory minimum sentence of three years in prison for each count, Berman asked that Bushweiler be sentenced to serve those three-year minimums concurrently.
Judge Bruce Schroeder agreed. "What you did was wrong. It was legally wrong, and it was morally wrong," Schroeder said.
However, he noted Bushweiler's lack of criminal history. "You are not even close to the kind of people I usually see here," Schroeder said.
Schroeder sentenced Bushweiler to three years in prison for each of the three counts, the sentences to be served concurrently, meaning he was sentenced to a total of three years in prison. He will receive credit for 168 days spent in jail.
His prison term will be followed by six years of extended supervision.
Be the first to know
Get local news delivered to your inbox!