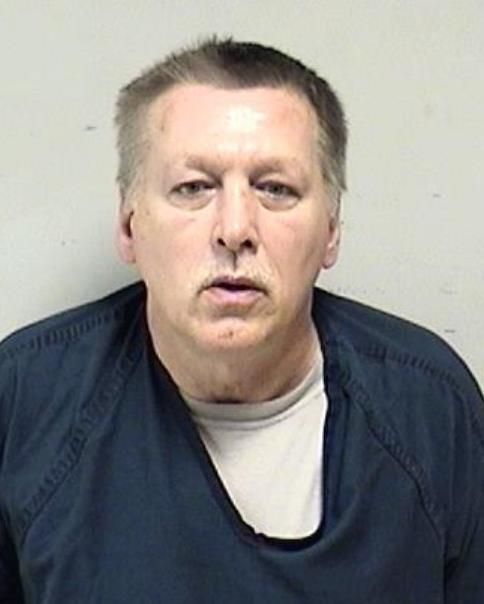 Apparently upset because police would not allow him to go through a Walgreens drive-thru during a traffic stop, a 65-year-old Pleasant Prairie man allegedly fled police, nearly hitting two police officers and later striking a squad car.
Robert L. Seal, 65, was charged Wednesday with fleeing police resulting in bodily harm, obstructing police and first-degree recklessly endangering safety.
According to the criminal complaint, a Pleasant Prairie Police officer attempted to stop a vehicle in the 8100 block of 39th Avenue at about 1:20 a.m. Wednesday after seeing the driver cross the centerline several times.
The driver pulled into the Walgreens parking lot at 3805 80th St. in Kenosha, then stopped. The complaint states that Seal was driving the vehicle.
Body camera video shows Seal telling the officer he had just had surgery and was going to the store for pain medication, with Seal pulling up his shirt to show the officer a bandage.
The officer described him as argumentative, saying, "he was going to drive away if (the officer) continued to take a long time."
Two officers were at the traffic stop. As one returned to his squad car to check records, according to the complaint, Seal said he was going to go through the Walgreens drive-thru to get medication. He was told he would have to wait until police were finished.
The officer asked Seal to get out of the vehicle. Instead, according to the complaint, Seal turned the wheel and accelerated, allegedly nearly hitting the two officers who were on foot.
According to the complaint, Seal drove around an officer's squad car that was blocking an exit and fled at a high rate of speed.
At 39th Avenue and 85th Street officers attempted to block the vehicle. Seal allegedly put his vehicle into reverse, hitting a squad car and then again fleeing at speeds of up to 91 mph.
He continued to drive until he pulled into the garage at his home in the 8600 block of Cooper Road.
In the garage, Seal allegedly refused to get out of his vehicle. According to the complaint, officers ultimately used a Taser to subdue Seal. He then was taken to a local hospital after complaining about back pain.
At the hospital, he said he had been afraid because the officer was tailgating him and that he did not know what police were going to do, according to the complaint.
The officer who was driving the squad car that was struck was treated at the hospital for neck pain.
Pleasant Prairie Police Chief David Smetana said there has been a sharp increase in the number of people attempting to flee traffic stops this year. "We've had 13 this year," Smetana said. "We had three during the same period last year."
Smetana said police chases pose a danger to the public and to police officers. Departments have pursuit policies and will terminate high-speed chases if they feel they are endangering other drivers.
Seal's bond was set at $2,000. He is next expected in court for an adjourned initial appearance Sept. 18.