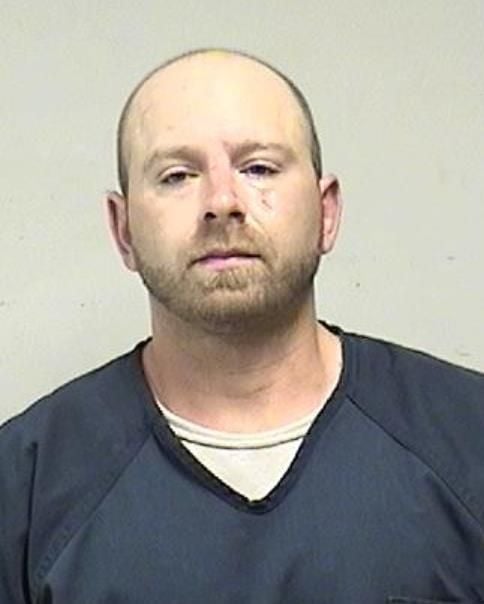 A Twin Lakes man was arrested after he led police on a chase that ended when he crashed his motorcycle after attempting to flee across a golf course.
Cian Cantwell, 34, was charged Tuesday with attempting to flee or elude police, operating while intoxicated second offense, possession of cocaine-second offense and possession of THC-second offense.
According to the criminal complaint, a Twin Lakes Police officer attempted to stop a motorcycle for speeding at about 2:40 a.m. Sunday.
The motorcyclist fled, with the police officer pursuing.
The motorcycle turned in to the Twin Lakes Country Club, 1230 Legion Drive, and accelerated onto gravel paths designed for golf carts.
The police officer continued to pursue, and the motorcyclist turned off the path onto the golf course before "the operator lost control and spun out."
The driver was identified as Cantwell, who according to the complaint smelled of alcohol and had slurred speech and bloodshot eyes.
He failed a field sobriety test.
Cantwell posted $3,000 bond.