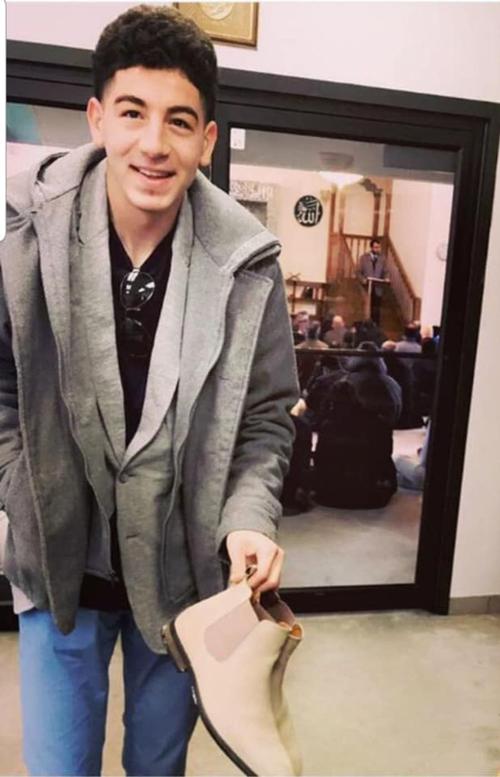 Pleasant Prairie's police chief said Monday he remains confident the department will find the person responsible for the shooting death of a Pleasant Prairie teenager outside a restaurant in May.
Police Chief David Smetana said investigators are continuing to ask the public for information that could help lead to an arrest.
"There have been some leads coming in, but I still think there are people out there that have a great deal more information than has been shared with either Crime Stoppers or law enforcement," Smetana said. "We don't leave any tip just sitting out there; we're checking on every single one of them."
Khaled Alchaar, 19, died May 20 after he was found shot outside Cheddar's Scratch Kitchen, 10366 77th St.
Alchaar had called his brother after the shooting, saying he had been wounded. His brother called 911 and rushed to the restaurant, finding Alchaar in the parking lot. The teen died after being taken to a nearby hospital.
"This case is a high priority for our agency, and I'm confident when it all shakes out that we will be able to make an arrest," Smetana said. "We are in very close contact with a representative of Khaled's family and keeping them advised."
He said the department is receiving help from the Wisconsin Department of Justice Division of Criminal Investigations in analyzing electronic evidence.
"We're working on numerous points of social media and cellphone records," he said.
Smetana said the department has been required by social media companies to obtain search warrants to access accounts, which has slowed access to information.
He said investigators are accessing social media accounts to determine who Alchaar had been in contact with before the shooting.
Smetana would not discuss details of the investigation or say whether any suspects have been ruled out.
Police are asking anyone with information about the case to contact the Pleasant Prairie Police Department at 262-694-7353 or Kenosha Area Crime Stoppers at 800-807-8477.
Calls to Crime Stoppers that lead to an arrest earn up to a $1,000 reward and can be made anonymously.