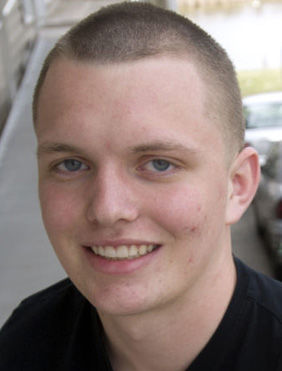 A 20-year-old Paddock Lake man faces numerous charges for allegedly running a high-tech marijuana operation — with as many as 10 employees serving under him — out of his mother's Bristol condominium.
Tyler Huffhines, 20, is expected to be formally charged with manufacturing THC, possession with intent to deliver THC, maintaining a drug trafficking place and identify theft.
Huffhines, along with his 23-year-old brother, were arrested Thursday after a pair of search warrants were served at a condominium in the 7900 block of Williamsburg Court and his family residence, located in the 24000 block of 74th Street in Paddock Lake.
Warrants were served by multiple agencies including the Drug Enforcement Administration and the Kenosha Drug Operations Group.
Law enforcement seized 188 pounds of marijuana ($1.5 million street value), about $15,000 to $20,000 in cash, nine iPhones, eight firearms and drug paraphernalia, along with small amounts of Xanax, cocaine and THC oil.
Huffhines, a Central High School graduate, appeared in court on Monday with attorney Mark Richards. He was issued a $500,000 cash bond by court commissioner Loren Keating.
"Based on how everything was set up, this was a very high-tech operation that was running for some time," Kenosha County assistant district attorney Andrew Burgoyne said.
"This was set up almost as a business. There were vape cartridges packaged to look professionally. He had 10 employees working for him that would receive 30 cents per package while they assembled, manufactured and processed THC. (Huffhines) would stop in once a day to oversee the operation and pay them."
Fave Five: Reporter Jeffrey Zampanti
As the year draws to a close, the Kenosha News is taking a look back on 2019 and sharing the favorite five stories that each of our reporters has written this year.
These are the Five Five stories of Kenosha News reporter Jeffrey Zampanti. 
According to the allegations, Huffhines had time cards set up for his employees. They filled about 3,000 to 5,000 cartridges per day and sold them for roughly $16 each. Huffhines told law enforcement he started the business in January 2018.
Huffhines paid $2,000, or was in the process of paying that amount, to obtain an innocent third-party's identification to put on the lease of the condo.
Due to the sophistication of the operation, Burgoyne recommended a bond of "several hundred thousand dollars."
"I understand these are allegations, but what we're talking about appears to be some sort of organized, criminal behavior," Keating said. "This is more than selling marijuana in small doses. The court believes (a high cash bond) is warranted."
Pointing toward his client's clean criminal history and strong local ties, Richards requested a $10,000 cash bond. Huffhines was a full-time college student at the time of his arrest, according to Richards.
"He has been very cooperative, some might say to a fault," Richards said. "A $10,000 bond is more than sufficient to assure his (court) appearances. There is nothing left. I think $100,000 bond on a marijuana case, in this day and age, is ridiculous."
According to social media posts, Huffhines is a local real estate agent.
The Kenosha News published a feature story on Huffhines in 2018 with the headline "Who Wants to Be a Millionaire?" when he was an 18-year-old Central High School student with a business selling athletic shoes online and "thousands of dollars in the bank and thousands invested in the stock market, thanks to his own hard work and uncanny ability to make a deal."
Huffhines is scheduled to appear in court 1 p.m. Friday.
Be the first to know
Get local news delivered to your inbox!