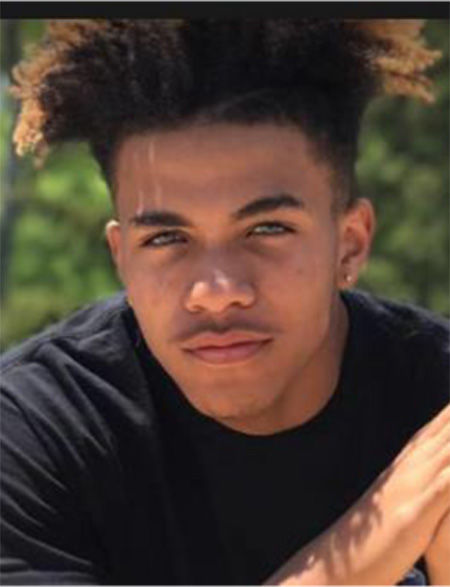 A manhunt for a Kenosha teenager connected to a fatal shooting Thursday afternoon ended early Friday morning when the teen surrendered to police.
Martice L. Fuller, 15, believed to be the lone suspect in the fatal shooting of Bradford High School student Kaylie Juga, was taken into custody by Kenosha Police around 6:25 a.m. Friday at a Racine residence in the 2000 block of Blake Avenue.
Kenosha Police identified Fuller as "a person of interest" in the shooting, which occurred around 3 p.m. Thursday at a house in the 10900 block of 66th Street.
Kaylie Juga, 16, died at the scene, and her 39-year-old mother, Stephanie Juga, was shot and seriously injured.
Stephanie Juga was taken to a local hospital where she underwent surgery Thursday night for multiple injuries sustained from a single bullet wound.
Kenosha Police said she remains in serious, but stable, condition.
Suspect not found
When authorities responded to the call in the typically quiet, residential neighborhood on the city's west side, it was believed that the suspect was still in the house.
Law enforcement entered the house and removed both victims from the residence.
Police set up a perimeter, and the Kenosha County Tactical Response Team made entry. There was no one else found inside the house.
"When the officers found the victims, they brought them outside to the medical personnel," Kenosha Police Sgt. Matt Strelow said. "There was some information received from one of the victims that the suspect may still be in the house."
When it was discovered the suspect was at large, information spread rapidly, and a communitywide manhunt ensued.
Overnight search
Kenosha Police detectives gathered information and, with assistance from the Tactical Response Team, served a search warrant around 4 a.m. Friday in the 6400 block of 22nd Avenue. Officers were unable to locate Fuller or additional evidence at the residence.
"Detectives developed information that their person of interest was at that residence, at least at some point," Strelow said. "They were able to serve the warrant."
Authorities then received a phone call from a person in Racine, who alerted officers to Fuller's whereabouts and indicated he wished to surrender.
Detectives and Racine Police officers apprehended Fuller without incident.
He was taken to Kenosha for questioning and could be moved to an area juvenile detention facility, according to Strelow.
Charges pending
Fuller could appear in court as soon as Monday. He faces possible charges for first-degree intentional homicide, attempted first-degree intentional homicide and armed burglary. Charges are being recommended for armed burglary because he entered the house while armed with intent to commit a felony.
In accordance with state law, Fuller's case could be moved to adult court.
The investigation remains ongoing. Officers said the occupants at the Racine house were cooperative and indicated physical evidence was discovered during their search.
Kenosha Police said the firearm believed to be used in the shooting was not found.
Anyone with additional information is asked to contact Kenosha Police Detective Bureau at 262-605-5203 or Kenosha Area Crime Stoppers at 262-656-7333.
Kenosha Police issued a statement following the incident:
"Our thoughts and prayers are with the Juga family during this difficult time. We extend our gratitude to Kenosha Unified School District, Kenosha Fire Department, Kenosha Sheriff's Department, Wisconsin State Patrol, Kenosha Medical Examiner's Office, Kenosha District Attorney's Office and the Racine Police Department for their cooperation and assistance during this investigation."