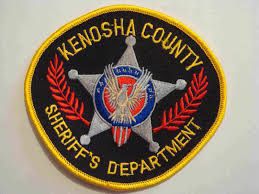 In-person visits will be eliminated and replaced with video visitation at the Kenosha County Jail and the Kenosha County Detention Center later this month.
The Kenosha County Sheriff's Department announced the change Monday.
The new policy will go into effect June 19 at KCDC and June 20 at the downtown jail.
Currently, friends and family of people in custody at the two facilities can visit in person, although the inmate and visitor are separated by glass.
According to the Kenosha County Sheriff's Department, there are about 50 visits each week at KCDC, 25 at the jail.
Long waits seen
According to Sgt. Christopher Hannah, there are often long waits for visits, and visits are sometimes canceled if the visiting hours end before everyone in line gets in.
He said the department believes the video visits will reduce wait times and make it easier for families to maintain contact with people in custody.
Hannah said there have been complaints about the long waits for visitation in the past.
"Definitely the inmates will have more contact with their friends and family (with the new policy), especially using the off-site visitation," Hannah said.
At the jail or at home
Under the new policy, visitors can come to KCDC or the jail for pre-scheduled visits.
At the scheduled time, the visitor will be connected with the video system, the inmate connecting from video kiosks inside the jail or KCDC. There will not be a charge for those visits.
People can also pay for off-site visits, connecting from home for pre-scheduled video visits, similar to Skype.
For those remote sessions, there is a charge of $4 for a 10-minute visit, $10 for a 25-minute visit.
Friends and families have to register to be a visitor and must schedule visits in advance.
"We project more secure and safe facilities as the inmates/detainees will not have to be moved within the facilities to the visiting areas resulting in savings of manpower, time and money," according to a statement from the Sheriff's Department.
For-profit program
The department is contracting with Global Tel Link for the video visitation program.
The Virginia-based company also is the vendor that provides computer tablets to inmates, with people who are in custody paying fees for the tablets, including paying for each email they send or receive.
Global Tel Link makes its profits through fees charged to inmates for phone calls, emails, tablet use and video visitation.
Some exceptions
Professional visits, including those from defense attorneys, will still be in person.
However, attorneys and other professionals who visit with people in the facilities can also use the remote video service if they choose.
Growing movement
According to the Prison Policy Initiative, a growing number of prisons and jail systems are implementing video visitation.
The organization published a paper in 2015 on video visitation, at that time finding that more than 500 prisons and jails in 43 states were experimenting with video visitation.
This year, according to Wanda Bertram of the Prison Policy Initiative, the number of local jails with video visitation is now between 600 and 700.
She said about 75 percent of those facilities eliminate face-to-face visitation after bringing in video.
Bertram said typical charges for the video visits are 25 to 30 cents a minute, or $7.50 to $9 for a 30-minute visit.
Positives, negatives seen
The Prison Policy Initiative paper stated that video visitation can be beneficial, especially for family members who live far away, and for people who are unable to visit during scheduled visiting hours.
It also was a labor saver for jails, which did not have to move inmates for visitation.
But it also found that the service was expensive for people who are incarcerated and their families, and that technology implementation was often poor.
According to the 2015, paper, the Bureau of Justice Statistics survey found 86 percent of previously incarcerated people had an annual income of less than $25,000.
"As with the prison and jail telephone market, charging for visitation is, at best, a regressive tax where the government charges the most to the taxpayers who can afford it the least," the paper states.
Attorney sees benefits
Terry Rose, a Kenosha defense attorney and Kenosha County supervisor, said the change in policy did not come to the Kenosha County Board, saying the first he heard about it was a call from the Kenosha News.
He said he thinks the video visitation could be beneficial for defense attorneys and their clients.
"It will enable me to talk to clients more quickly," Rose said, and could make it more convenient for clients to ask attorneys questions.
Be the first to know
Get local news delivered to your inbox!