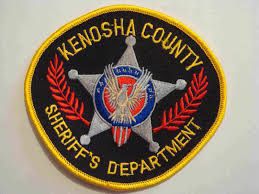 SOMERS — The Kenosha County Sheriff's Department said an intoxicated, 21-year-old Kenosha woman, who told deputies she was pregnant, pointed a loaded handgun at an officer during a traffic stop around 10:30 p.m. Saturday in the 6200 block of Seventh Street in Somers.
A resident contacted authorities when a vehicle suspiciously pulled into his driveway with its lights turned off.
The resident said he grabbed his shotgun, confronted the driver and alerted the police after the woman exited his driveway.
As a deputy arrived and approached the vehicle, the driver inserted a magazine into a handgun and pointed it at him through an opened driver's side door, according to the police report.
Deputies were able to grab the gun away from the woman and take her into custody.
The woman was arrested for drunken driving, operating a firearm while intoxicated, having open intoxicants in the vehicle and for violating her probation.
Somers Rescue responded to the scene because the woman told deputies she was pregnant and was having medical issues.
She was taken to Aurora Medical Center, 10400 75th St., for bloodwork and taken to Kenosha County Jail.
She then claimed abdominal pains and was taken to Froedtert Kenosha Hospital, 6308 Eighth Ave., before returning to the jail, according to the police report.
Deputies said the woman was extremely uncooperative, aggressive and continuously shouted profanities and racial slurs to officers and hospital staff during the incident.
Crime news (June 23-27, 2019)
Here is a collection of crime news that has appeared in the Kenosha News June 23 through June 27, 2019.