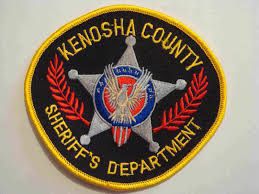 A woman who was taken to Kenosha County Jail after an arrest for retail theft is now facing drug charges after she allegedly attempted to sell cocaine to inmates.
Elizabeth Calderon, 33, of Kenosha, was charged Monday with possession of cocaine with intent to deliver and two counts of violating county institution laws.
According to jail records, Calderon was taken into custody June 3 and placed on a probation hold. The following day, correction officers learned that Calderon was alleged to be attempting to sell crack cocaine to people in her jail dormitory.
She was found to be in possession of three plastic sandwich bags containing a total of 2.5 grams of a substance that tested positive for cocaine — two were in her sock, one fell out of her bra, according to the complaint. The complaint states that Calderon told a deputy that she had the cocaine when she was arrested, that she hid the cocaine in her "crotch" and jail staff did not find it when she was searched.
She was also charged Monday with retail theft.