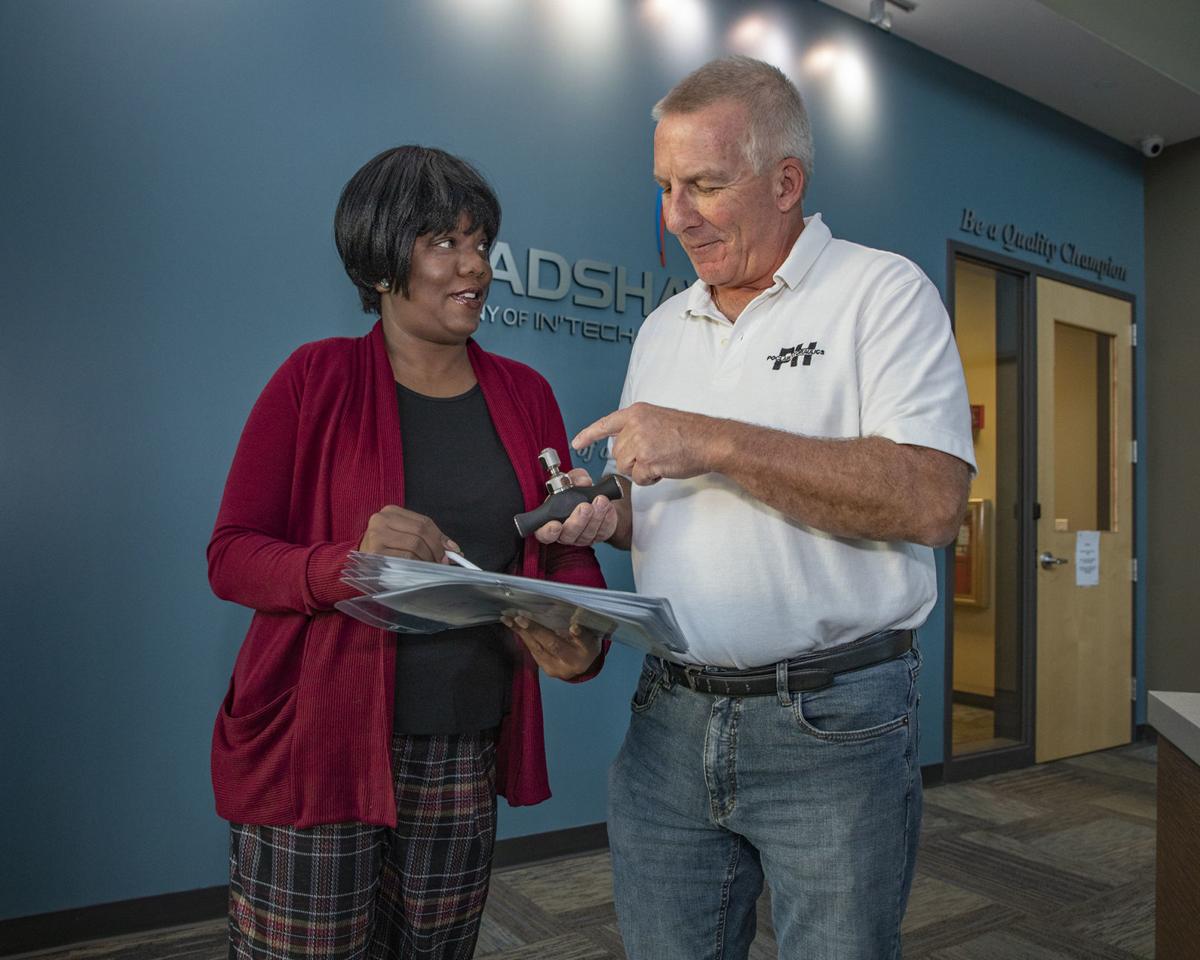 Felicia Jones undertook a complete career shift by moving from finance to manufacturing.
Since then, you could say she's shifted back, as she uses many of the skills she gained in her previous career to help her in her career today. And that's why she says manufacturing is a broader field than many believe it to be.
"There are a lot of different jobs you can do in manufacturing. You can be in a position that melds all of your skills into one. There's a lot of possibilities," Jones said.
After gaining computer numeric control operator skills at Gateway Technical College's SC Johnson iMET Center, Jones landed a position at Bradshaw Medical in Kenosha.
There, she assists the quality and design engineers with such tasks as updating prints, checking contract reviews, gauging and making sure all the documents are there and the criteria is met. She uses the skills she gained through her CNC training — but also uses some of the soft skills she gained as a finance officer in her previous career.
"What I like best about working in manufacturing is that you get to use all of your skills — the soft skills you may already have plus the technical skills you learned through training. You can align what your strengths are to a particular job."
Jones was unsure, at first, that she wanted to make the career shift. However, she quickly saw the many possibilities manufacturing offers to women as well as men when she attended a Women in Manufacturing event. It was there she realized manufacturing was more than she, and many others, realized.
"My dad worked at JI Case, and I had a misconception of manufacturing. I viewed it as dirty work. They took showers before they left work, they wore the overalls, I was told it was a man's job and nobody told me the options in manufacturing. I was just supposed to go to school and then sit at a desk."
She came to realize that today's manufacturing is more fast-paced and cleaner than in the past, requiring workers to be technically savvy as well as able to constantly learn new technology as it evolves.
Jones says her career has given her peace of mind: "With the career shift, I was able to transfer all of my skills to my new career. That helped a lot. I also have a great work-life balance — something I didn't have before."
Be the first to know
Get local news delivered to your inbox!