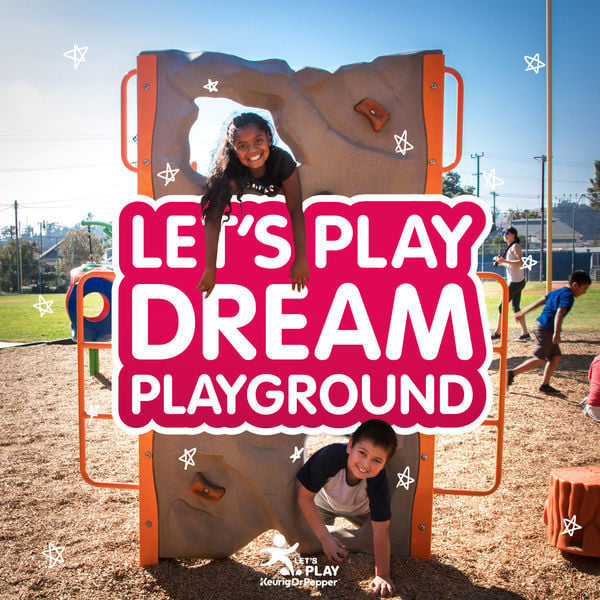 Brass Community School has been named one of the winners of the "Let's Play Dream Playground" video competition.
The school has been awarded $20,000 by contest sponsors Keurig Dr Pepper and KaBOOM!
The funding will support upgraded playground equipment.
As part of the contest, community organizations submitted fun, creative videos demonstrating the need for a new community playground and how it would positively impact local families.
As part of the "Let's Play Dream Playground" video contest, Brass will build a playground using the KaBOOM! How to Build a Playground Toolkit.
"Every kid deserves the opportunity to enjoy a great place to play and thrive," said Amy Levner, vice president of marketing communications for KaBOOM!. "The 'Let's Play Dream Playground' contest proves that communities are looking for ways to include more play opportunities in their schools and neighborhoods. We are thankful to work with our long-time partner Keurig Dr Pepper in making sure that kids are getting the play they need to thrive."
By providing communities with safe and accessible playgrounds through "Let's Play," Keurig Dr Pepper is making play possible for more kids and doing its part to help eliminate the play deficit," she said.
"We are proud to partner with KaBOOM! to build and improve playspaces for thousands of kids across the U.S." said Vicki Draughn, vice president of corporate affairs for Keurig Dr Pepper. "The Let's Play Dream Playground video contest gives the community a creative platform to express their need for new playspaces and encourages more opportunities to make play a daily priority. We are honored to help more kids get the playground of their dreams."
Since 2011, "Let's Play" has provided more than 11 million kids with new opportunities to play by providing the funding, equipment and play spaces to help kids and families make play a daily priority. By 2020, Dr Pepper Snapple Group will have invested $38.5 million in "Let's Play," impacting more than 13.5 million kids and engaging 80,000 volunteers.