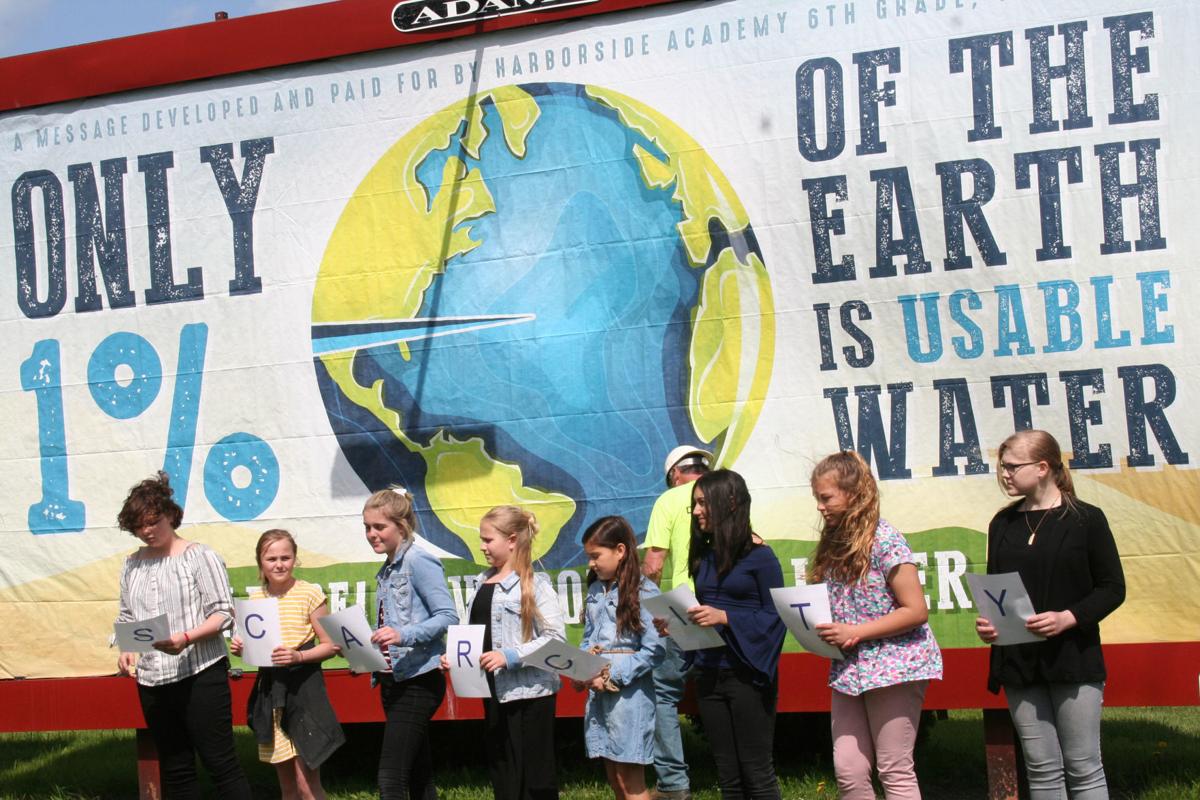 Harborside Academy sixth-graders brought awareness of the importance of Lake Michigan's waters to the community with the unveiling Wednesday of a special billboard on the corner of 52nd Street and Sheridan Road.
"The students certainly hope to take what they learn and become stewards of the Earth," said Susanna Miller, English and social studies teacher.
"We wanted to raise awareness and have a purpose for what we were creating. What better way than to share it with the community and get the message out there?"
Under the direction of Miller, math and science teacher Diana Petre and with special education staff Ken Hussein and Theresa Woods, the students wrote essays on various aspects of water use and also drew their own designs.
Proceeds from sales of the students' poetry book, "Spoken Words of the Ancient Rivers," will go to Wisconsin Water for the World, which works to improve sanitation and safe drinking water for deprived communities throughout the world. (See www.wiawwa.org.)
Once the billboard, designed and installed by Adams Outdoor Advertising, was in place, the students read brief water facts, including "Eight states, including California and New Mexico, are dealing with water levels that are putting people in danger" and "Saving water also saves energy."
They held up letters to spell out various conservation slogans like "Water Wise" and "Save Some For Later."
The students said they took to heart what they learned from their research and information from the Kenosha Water Utility.
"I did learn some new things," said 12-year-old Alex Thomas. One fact that surprised him, he said was "every year, 3.6 million children die from unsafe water."
Eleven-year-old Chelsea Soto said working on the project taught her what changes she can make at home, which was probably music to her family's ears.
"I learned how much water people waste without even realizing it," she said. "I'm going to take shorter showers and not waste so much."
Vicki Smith said her 12-year-old son, Nathaniel, took the project seriously.
"He's learned quite a bit," she said. "He talks to me if I leave the water running while I'm doing the dishes and stuff like that."
Be the first to know
Get local news delivered to your inbox!