Kenosha County is up to date and in good shape when it comes to election security, County Clerk Mary Kubicki said.
On Tuesday, the Wisconsin Elections Commission moved to bolster local election security efforts in light of concerns that some clerks' computer operating systems could be vulnerable to cyberattacks.
The move aims to address potential vulnerabilities across the state, where some clerks are using out-of-date computer systems or failing to install software patches and updates, according to a memo released ahead of the meeting.
Kubicki said Kenosha County is not one of the counties using outdated equipment.
"Kenosha County is very proactive and adheres to state and federal regulations related to election equipment utilized in the county," she said.
"We ensure that we remain current with the certified releases provided by the vendor (ES&S) as they become available."
Kubicki said the county's equipment is certified by the vendor and by state and federal officials.
She added that the county will get a complete upgrade this fall.
"During this upgrade, the security protocols in place will be reviewed, and we will consult with the Wisconsin Elections Commission to determine if there are any additional security measures that can be taken."
Commissioners Tuesday agreed to direct existing federal dollars to implement software to track the security levels of local elections officials' computers, at a cost of up to $69,000, create a $30,000 emergency loan program to secure 25 devices that could be temporarily handed out to local clerks who aren't able to comply with security protocols and take preliminary steps to hire a technical support position.
The action came after WEC's election security lead Tony Bridges detailed in a memo his concerns about local clerks' use of outdated operating systems to access the WisVote database, the statewide voter registration and election management system, including Windows XP, where security patches haven't been supported since 2014.
Meanwhile, the memo also noted others are using Windows 7 to utilize the database, and Microsoft won't be providing free security updates for it after mid-January 2020.
Not maintaining a current operating system, Bridges' memo states, "exposes the user to tremendous risk." He referenced a recent incident in Georgia in which hackers orchestrated a ransomware attack using Ryuk on Jackson County systems, causing officials to pay $400,000 to regain access to their information.
If systems in Wisconsin are similarly attacked, the memo said, confidential information could be exposed, digital records could be destroyed, election night results may not be displayable and absentee ballot distribution and poll book printing could be affected, among other things.
NATIONAL NIGHT OUT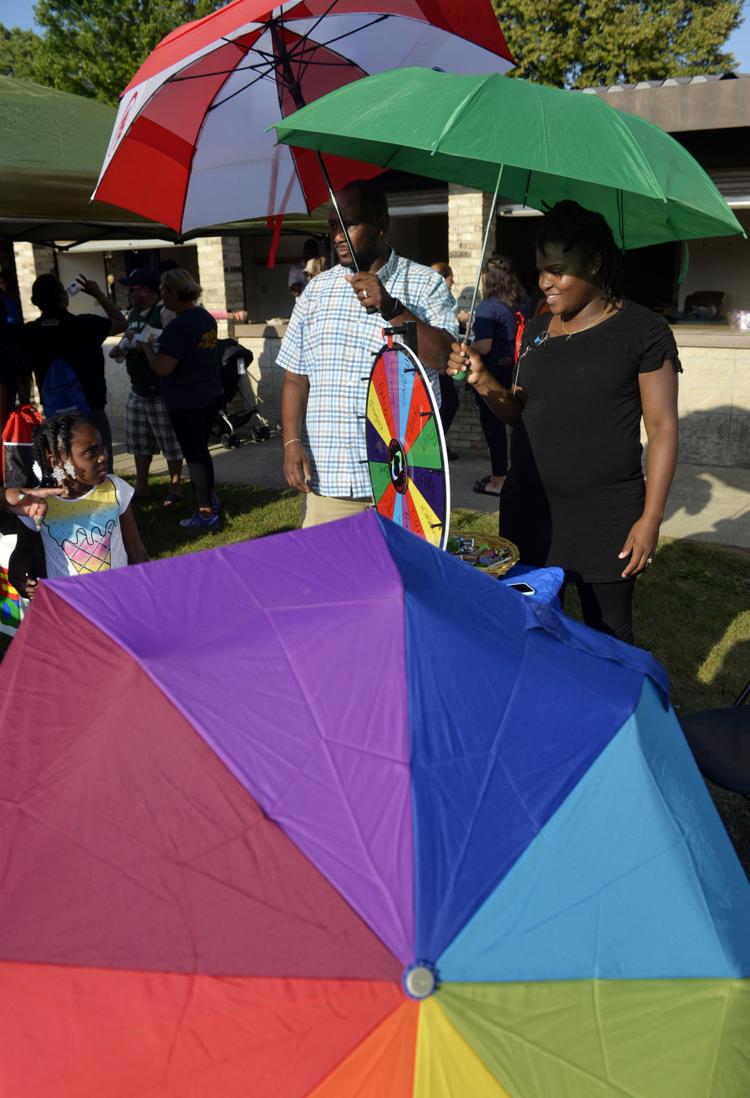 NATIONAL NIGHT OUT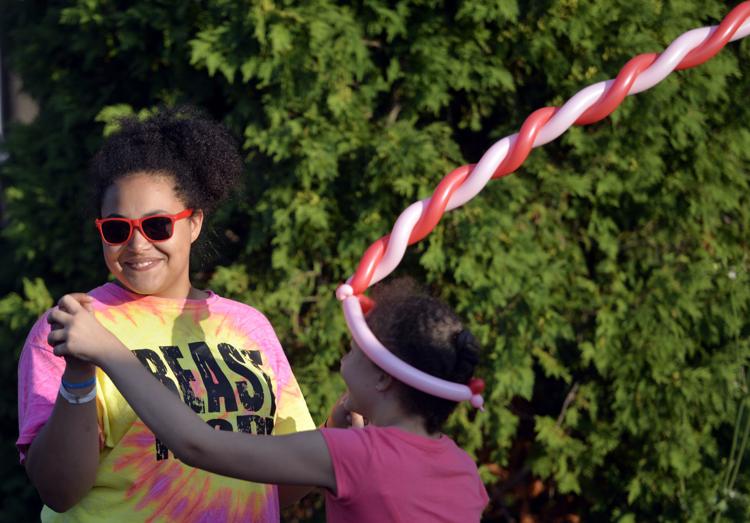 NATIONAL NIGHT OUT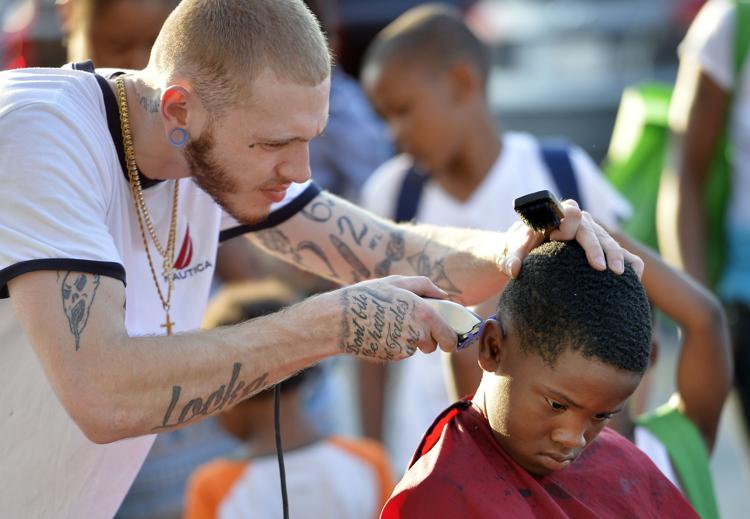 NATIONAL NIGHT OUT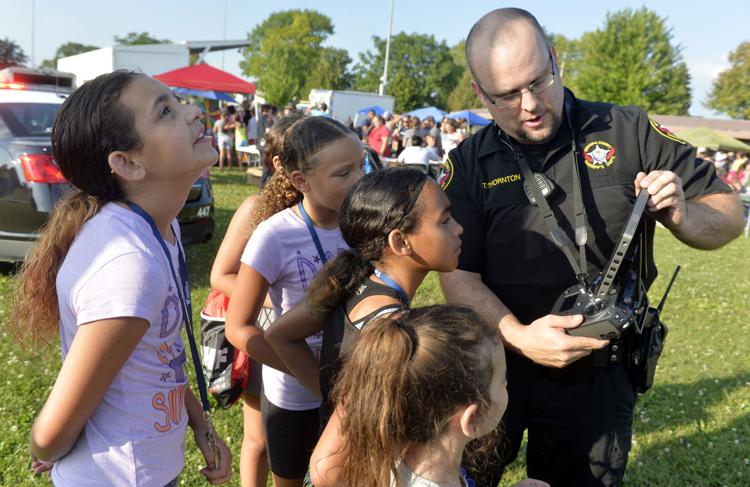 NATIONAL NIGHT OUT
NATIONAL NIGHT OUT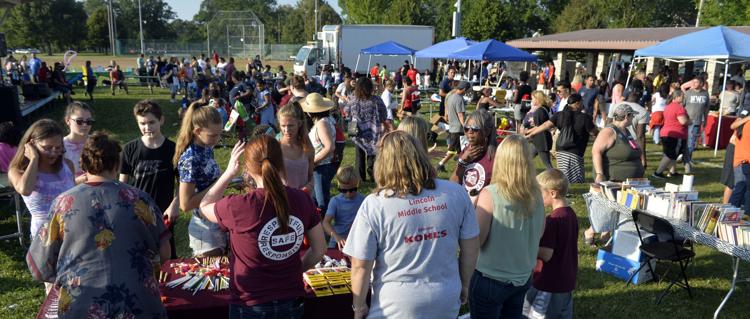 NATIONAL NIGHT OUT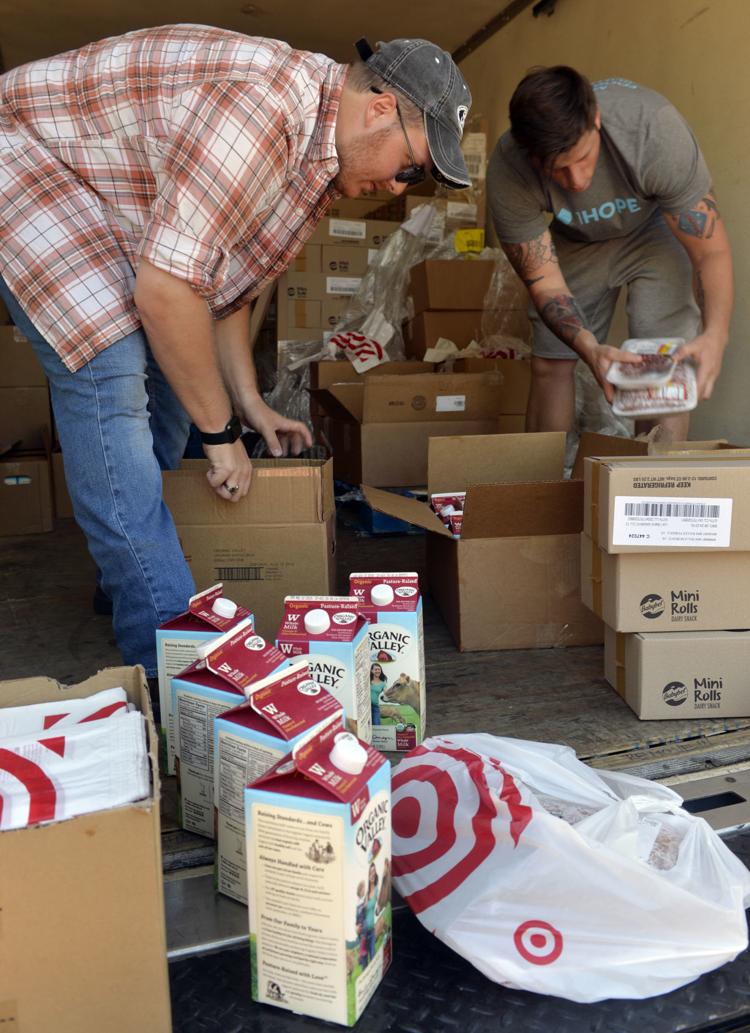 National Night Out draws crowds
TWIN LAKES -- Nine-year-old Aaron Samborski of Twin Lakes was one of the kids who was excited about peeking inside the Twin Lakes Fire and Rescue Squad as part of the National Night Out held Tuesday at St. John's Catholic Church.
"That's cool," he said.
He wasn't alone. Kids of all ages and even adults all thought the National Night Out was a great idea.
"This year since I'm a member (of the church) I figured I'd bring the kids out and have some fun," said Katie Lucius of Twin Lakes. "I told them they were supposed to have the Taser and K-9 demonstrations. They were excited about that."
Meeting and watching a demonstration with K-9 Rex, along with the Taser demonstration, proved to be popular with the large crowds. Visitors also enjoyed seeing a fly-in by the Flight for Life helicopter, getting goodies from local community organizations, along with chowing down on free hot dogs, brats and pulled pork sandwiches.
All of it is part of an effort to promote community partnership with police and fire officials in conjunction with other National Night Outs held across the country.
"It's great for the community to come out and interact with police and fire officials in a non-stressful environment," said Twin Lakes Police Officer Kevin Saunders.
The kids, especially, had lots of questions as they sat inside the rescue squad with Twin Lakes firefighter and EMT Kris Grate., who was more than happy to tell them what they wanted to know.
"It's my favorite part," he said. "These kids, they eat this stuff up. I remember as a kid seeing these firefighters. Hopefully they remember this for a long time."
While Randall Firefighters weren't there to compete since they had to answer a call, the crowds still cheered on Grate as he hurried to dress in his turnout gear and ran to climb the 75-foot-high fire engine ladder at under 2 minutes, 30 seconds. He came in at 1 minute and 44 seconds.
Twin Lakes Firefighter Tyler Coleman also had every eye on him when he volunteered to be hit with 50,000 volts by a Taser held by instructor and Twin Lakes Police Sgt. Robert Dzbinski. Some kids even raised their hands when asked if they'd want to volunteer to be Tasered.
But one of the most popular moments may have been the demonstration by Twin Lakes Police K-9 Rex and handler Joe Patla. The German-born dog, who's been with the Twin Lakes Police for 1½ years, had the crowd eating out of his hand.
Three-year-old Rex demonstrated going after an offender -- actually fellow officer Saunders wearing a training sleeve -- and showed how he settled down with his favorite tennis ball and visited with the kids afterward.
The bonus for kids like 5-year-old Caleb Eibl of Paris, was getting mom to buy one of the stuffed Rex dogs the department sells to help fund Rex's $2,000 annual food, equipment and vet bills.
"He has one (a stuffed toy) of Racine's dogs," said mom Jamie Eibl. "He even says he wants to be a police officer."
SIMMONS BLOCK PARTY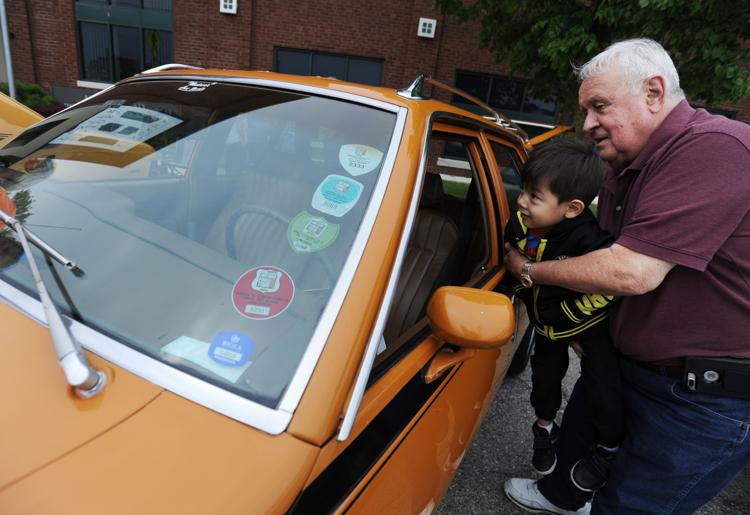 Harris and Hudson with Matt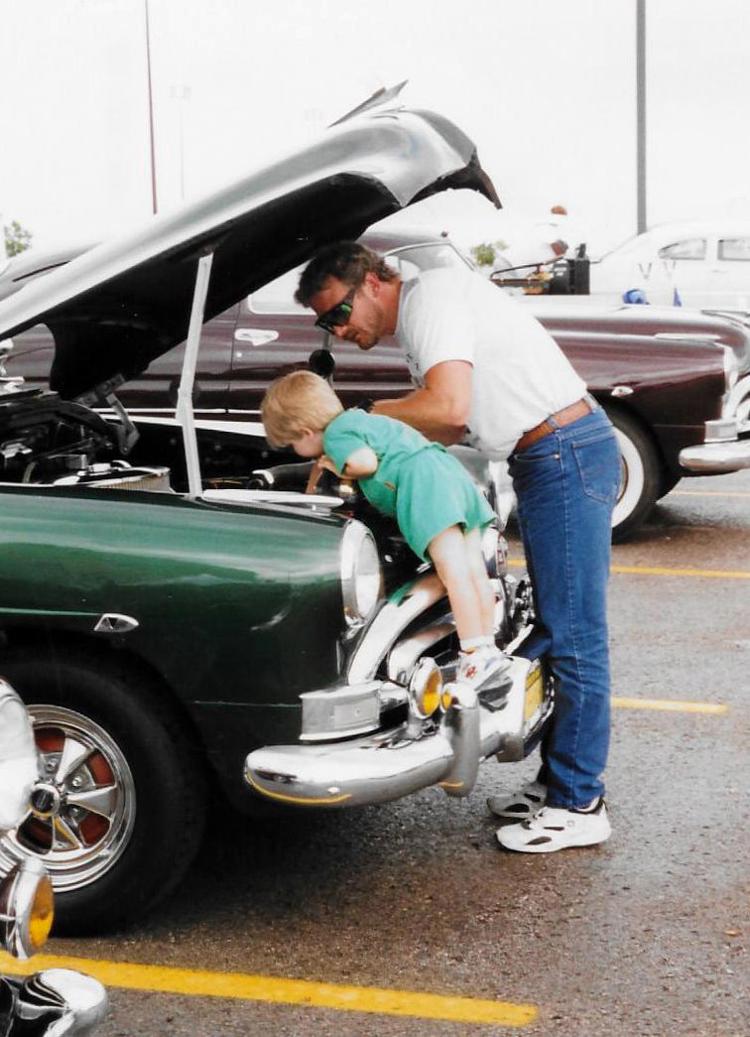 CAR SHOW BAKER PARK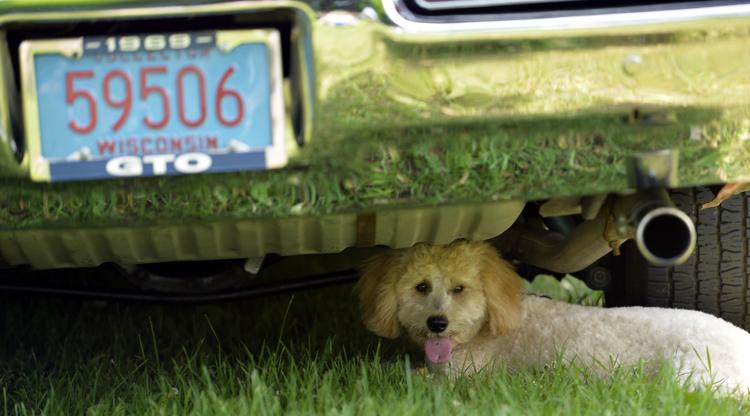 CAR SHOW BAKER PARK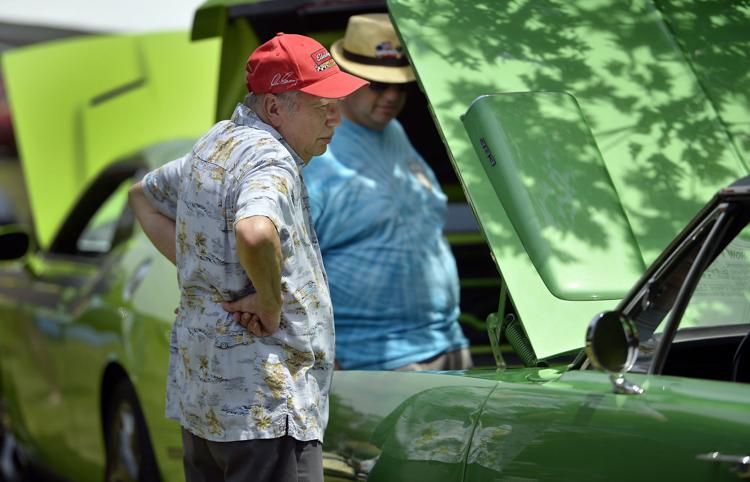 CAR SHOW BAKER PARK
CAR SHOW BAKER PARK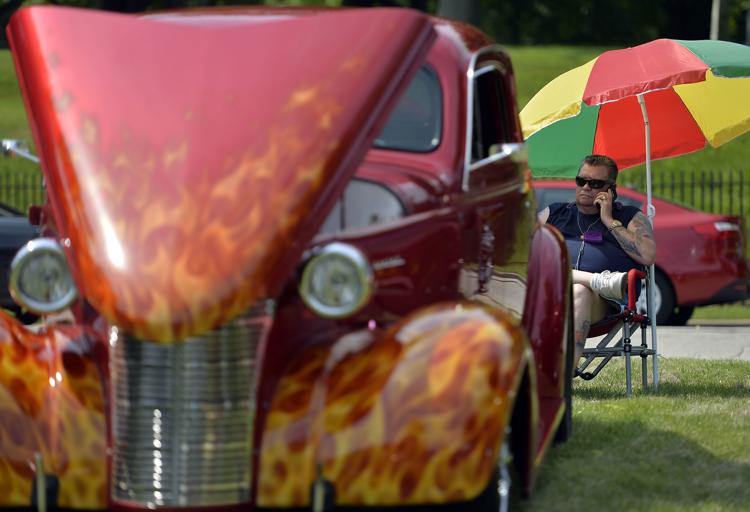 CAR SHOW BAKER PARK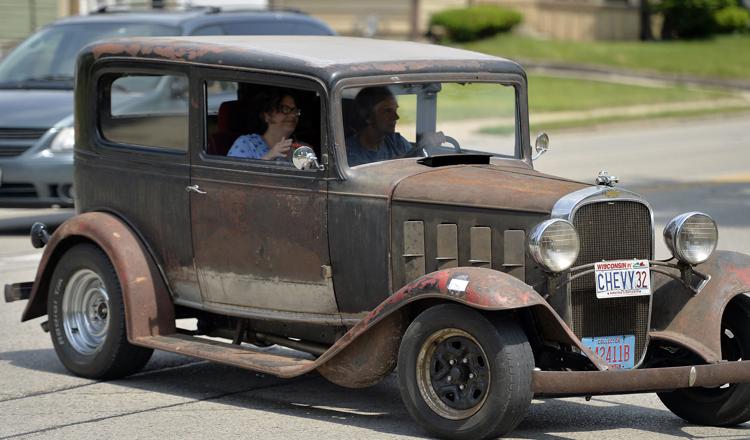 CAR SHOW BAKER PARK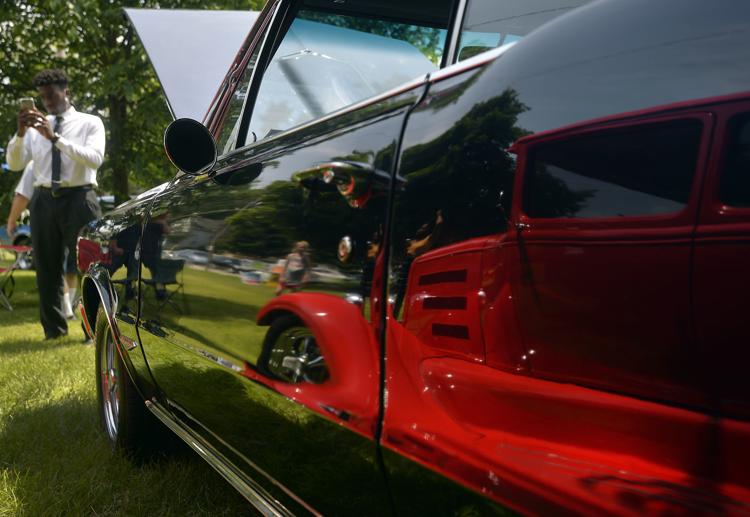 CAR SHOW BAKER PARK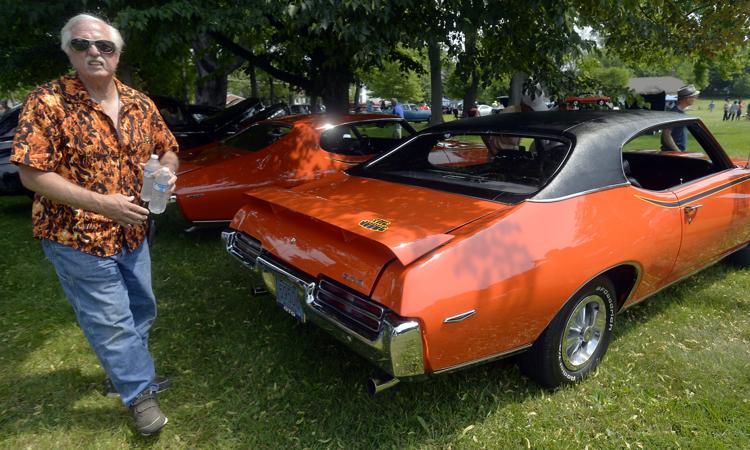 CAR SHOW BAKER PARK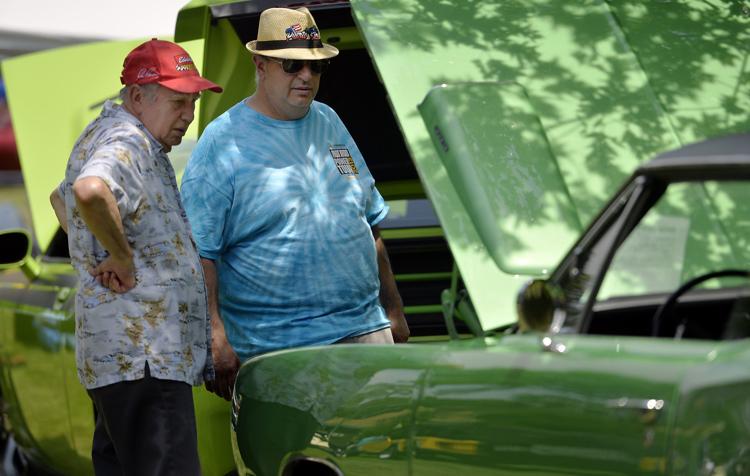 CAR SHOW BAKER PARK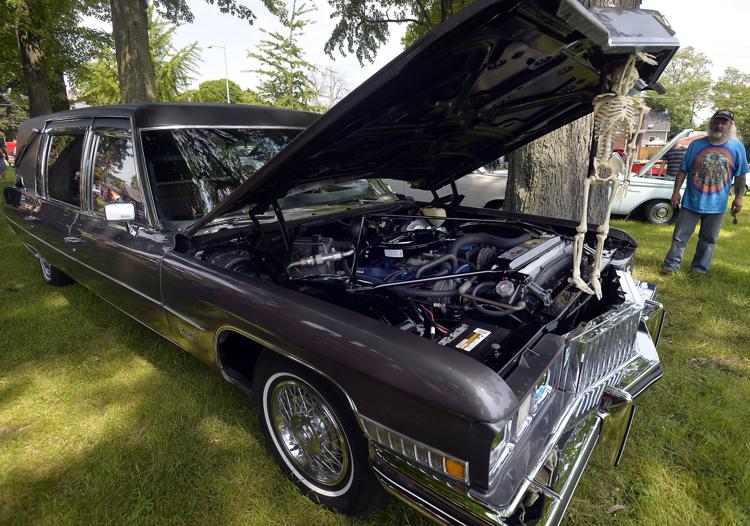 WOUNDED WARRIOR CAR SHOW
CAR SHOW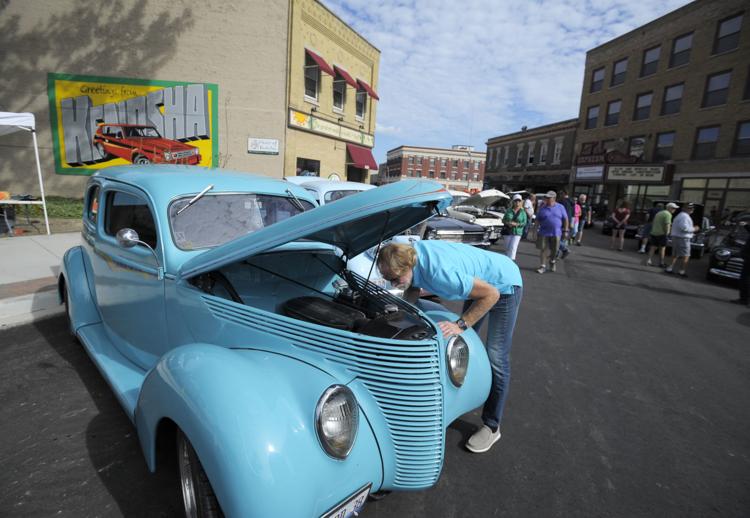 CAR SHOW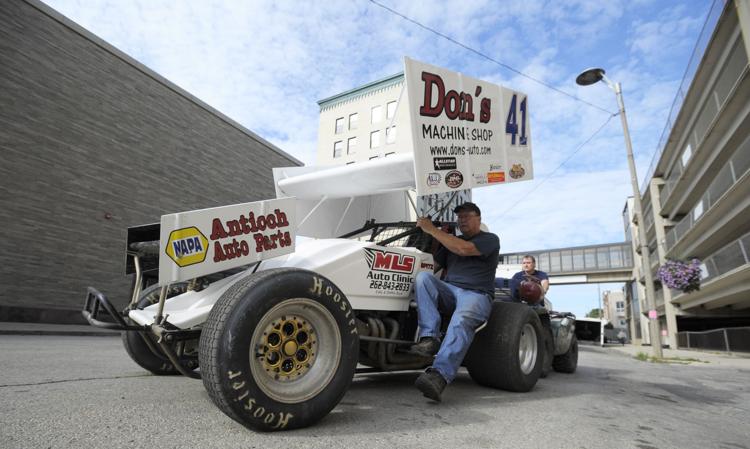 RODS FOR A REASON CAR SHOW
RODS FOR A REASON CAR SHOW