With light easterly winds and temperatures hovering in the high 70s and low 80s, hundreds of visitors converged Sunday for a chance to board, tour and even sail inside a piece of living history on the final day of the Tall Ships of America Tall Ships Challenge in Kenosha's harbor.
Clear skies and perfect weather brought thousands of locals and tourists alike to the four-day maritime event that began Thursday with the "Parade of Sail" for seven vessels. Lined up at the causeway were five vessels, including — the U.S. Brig Niagara, Barque Picton Castle, and three schooners, the Bluenose II, S/V Denis Sullivan and Pride of Baltimore for visitors to explore at their own pace.
Sailing excursions were provided by two schooners — the Red Witch, whose home port is Kenosha, and the Appledore IV. The festival marked the first time since 2004 the tall ships have returned to Kenosha. The ships were expected to depart by today.
"I don't have hard numbers, but just by the visuals of it, yesterday was everything we could've hoped for if not more," said Kris Kochman, city of Kenosha community relations liaison. "It was busy; it was popular, but it wasn't overcrowded … and people were happy."
More than 30,000 visitors were expected throughout the weekend. While there they enjoyed tours of the vessels, live music on the grounds and dozens of food, clothing, craft and community service vendors.
"Everyone likes to take selfies by the captain's wheel, of course," she said. "That's kind of the iconic shot. There's just a lot to explore. The ships are all very different. I couldn't be more happy."
Saul Hernandez, of Kenosha, who brought his grandkids to see the tall ships, marveled at their beauty and maritime historical significance.
"It's interesting just to go back on those years when this was the main transportation," said Hernandez who had boarded and toured the 120-foot-tall Brig Niagara with his granddaughter Charlotte, 3, nearby. Hernandez said he didn't realize how low the ceilings were as they descended into the belly of the ship.
"Everyone had to duck," he said. But not Charlotte.
"It was good," she said. "They had a lot of stairs at the bottom."
Meanwhile at the Barque Picton Castle, one of two vessels along with the Bluenose II from Nova Scotia, Canada, Shelly and Wes Ensrud, of Mount Pleasant, brought their 2-year-old grandson Brayden to Kenosha harbor to tour the ships.
Shelly Ensrud said she was impressed with the barque, whose billowing white three-masted rig rises 100 feet in the air and was a notable sight in the harbor.
"It's just huge. I'm actually amazed at all these ropes that they keep track of," she said. "One guy (crew member) was telling us each of these ropes has its own name. It's just amazing that they actually continue to sail something like this. The sails in and of themselves are just massive. It's extremely interesting that they continue to sail these things."
Wes Ensrud said he was in awe of the woodwork throughout the nearby Bluenose II, especially, at the captain's wheel.
"But all the wheels, actually, are just amazing," he said.
"The strength it would take to turn that wheel around and around … well, I wouldn't have the strength to do that. For me, that would be overwhelming," Shelly Ensrud said.
Kent Bieganski, who toured the ships with a Lake Geneva-based photography group, said he was fascinated with the tall ships.
"It's just fascinating to see an old ship like this," said Bieganski, of Greenfield, who was on the Niagara, a brig with 120-foot tall rigging. "It's pretty awesome and a pretty awesome photographic event."
Kochman praised the public response in welcoming the tall ships' return to the area, especially during the Parade of Sail the day of their arrival on Thursday before the festival grounds were formally opened on Friday.
"I was really happy to see Kenosha come out and really welcome the ships. Everyone was so excited," she said. "It was just such a great vibe to be down here."
Overall, she said, "this was highly successful."
"This was everything we had hoped for and more, and I have to give credit to the good weather, but really people have embraced the tall ships' return to Kenosha."
Kochman said the city, which is one of just 11 ports that play host to tall ships in the U.S. and Canada, hopes to have them back in the area again in 2022.
Readers document Tall Ships 2019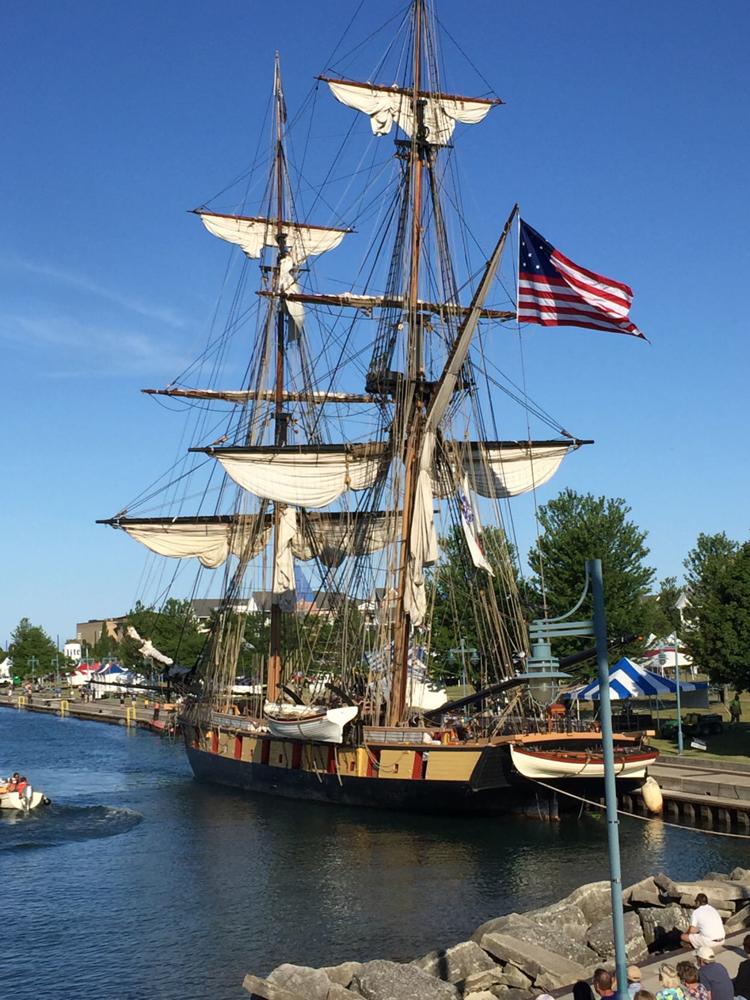 ship23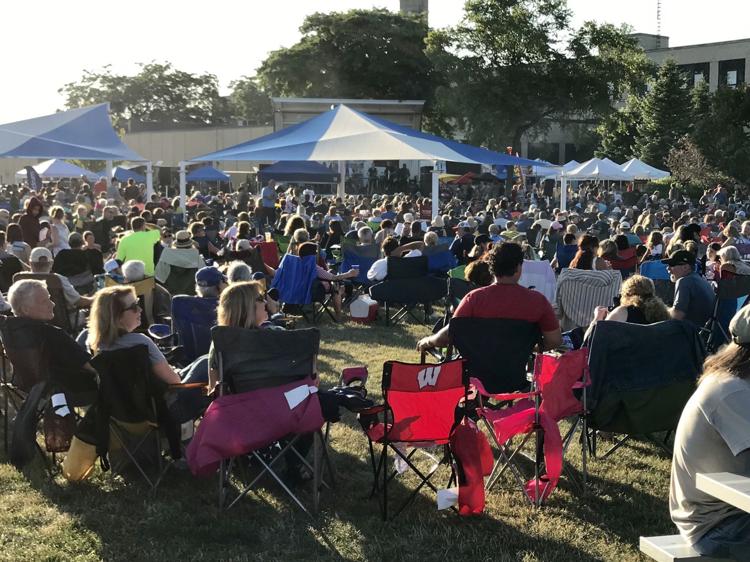 ship21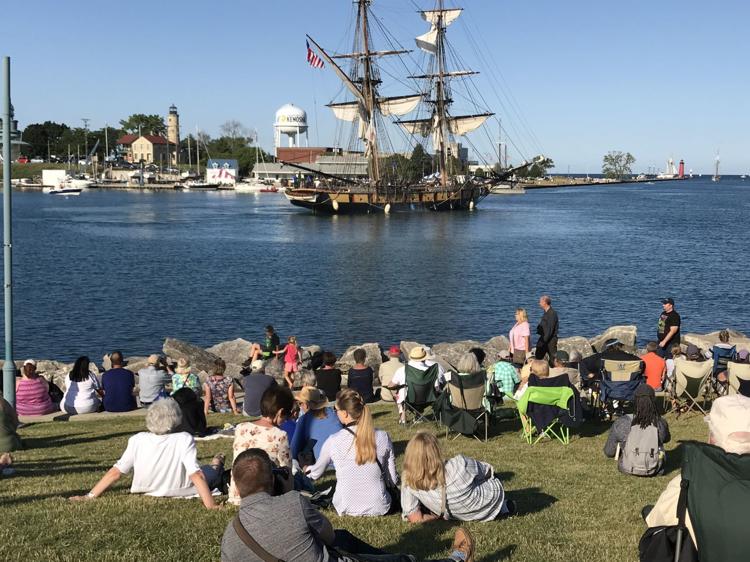 ship22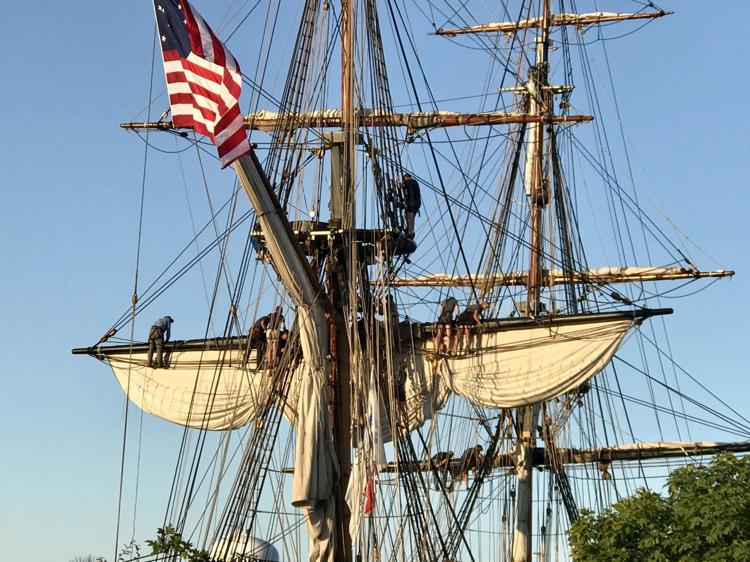 ship19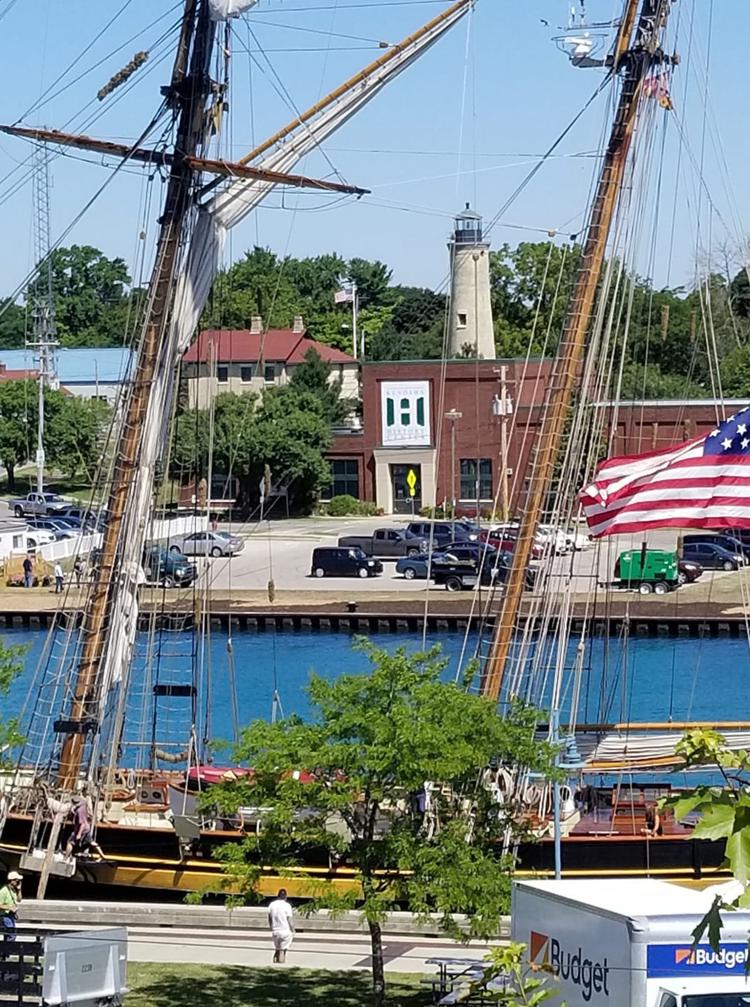 ship16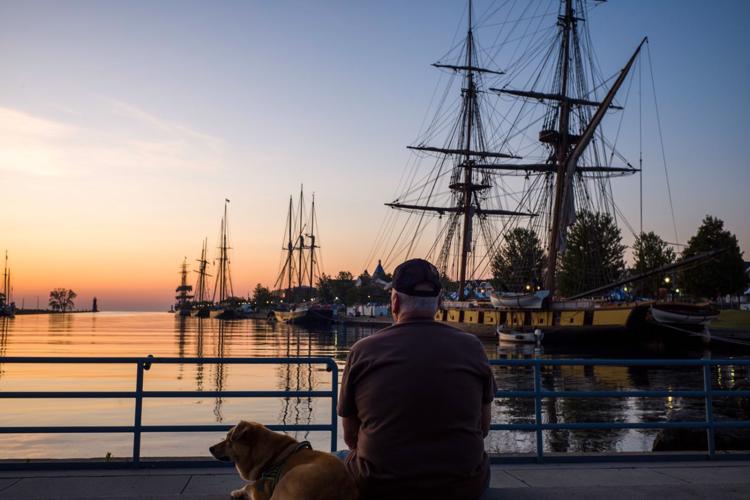 ship17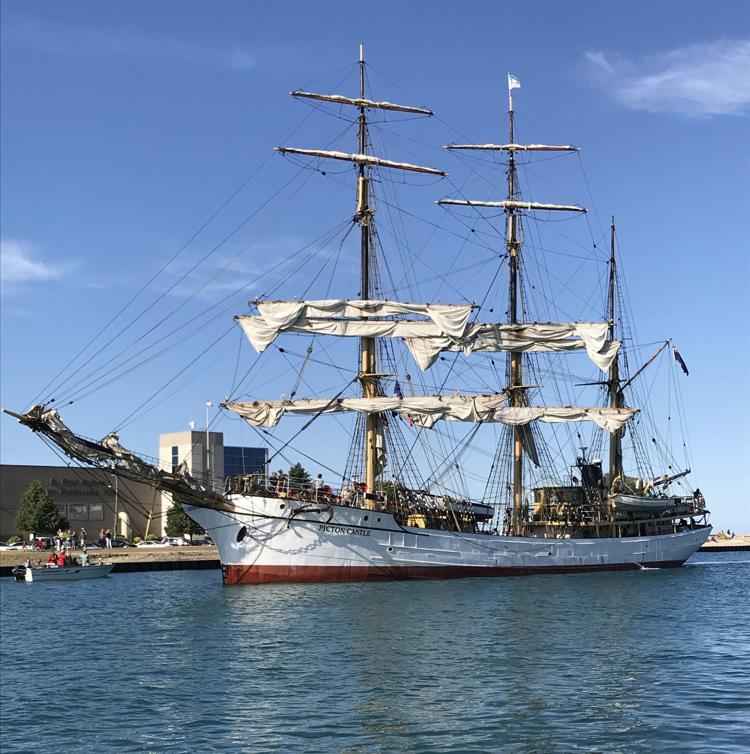 ship18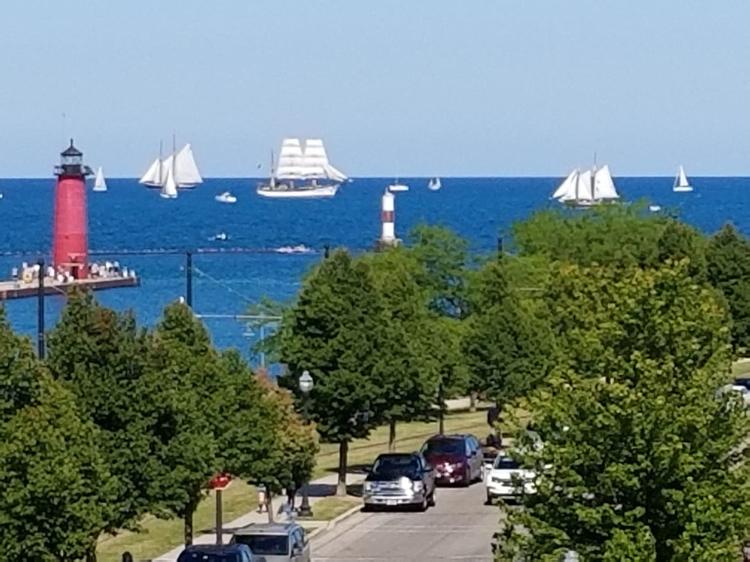 ship14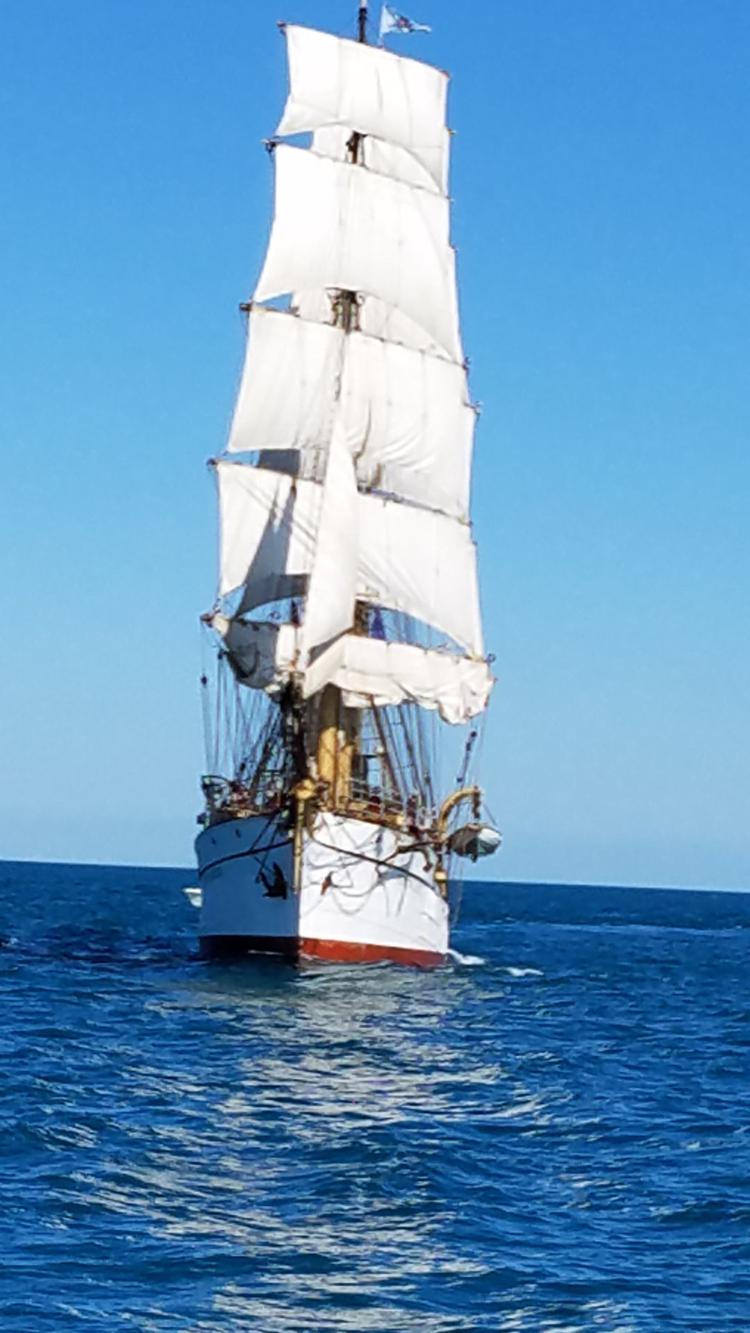 ship15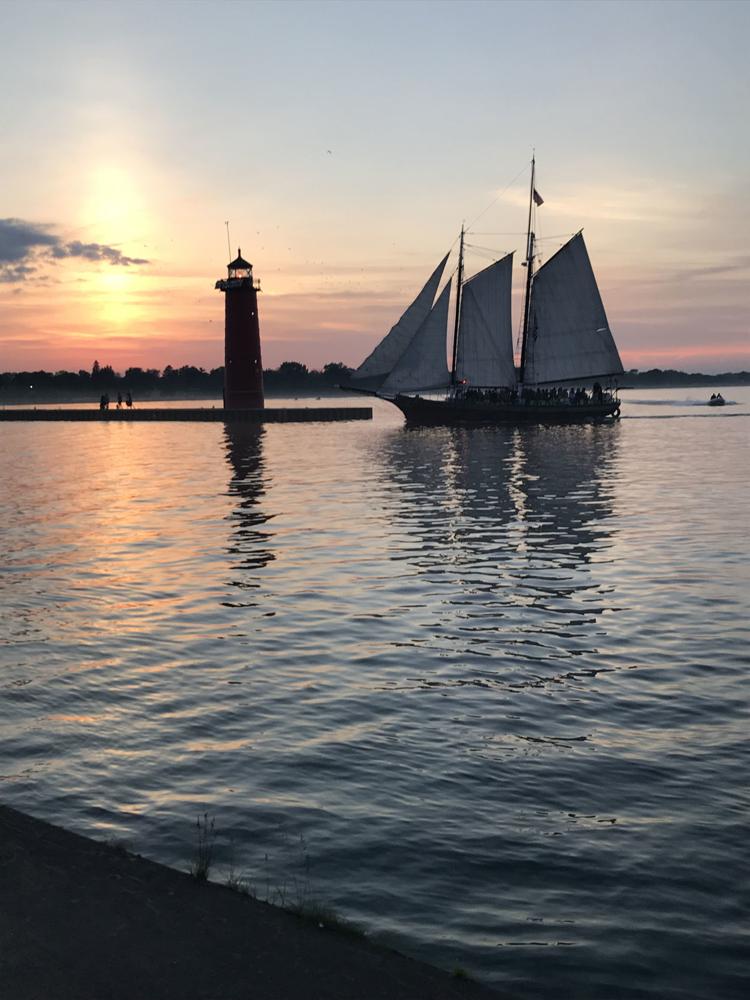 ship11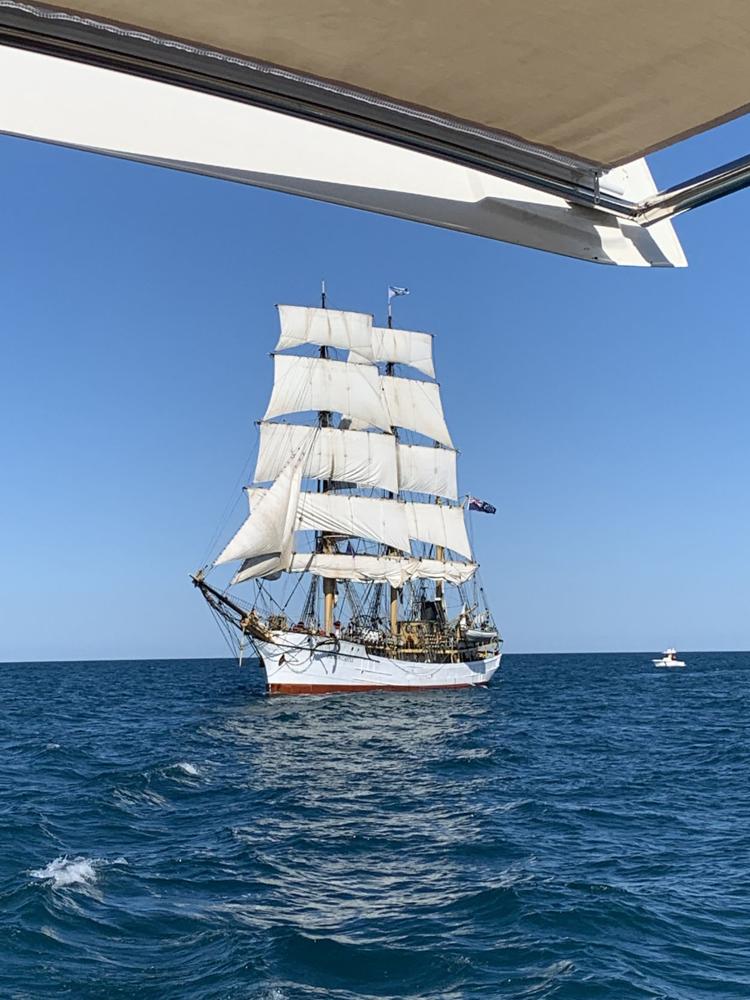 ship12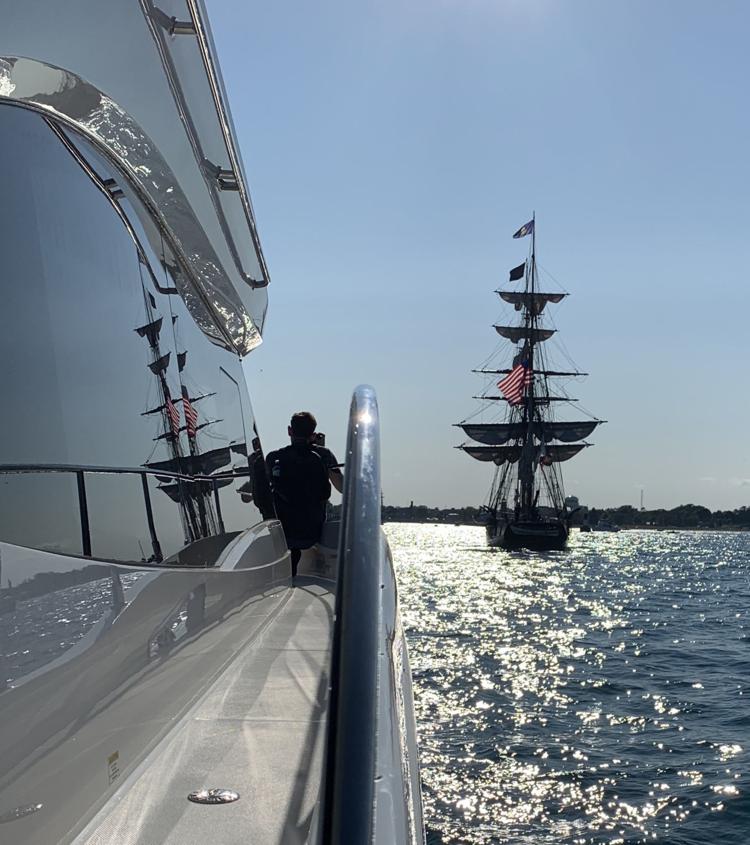 ship13

ship4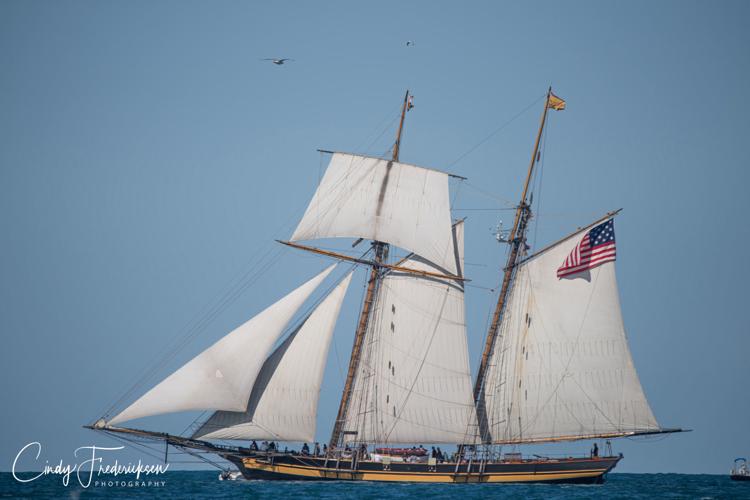 ship5
ship6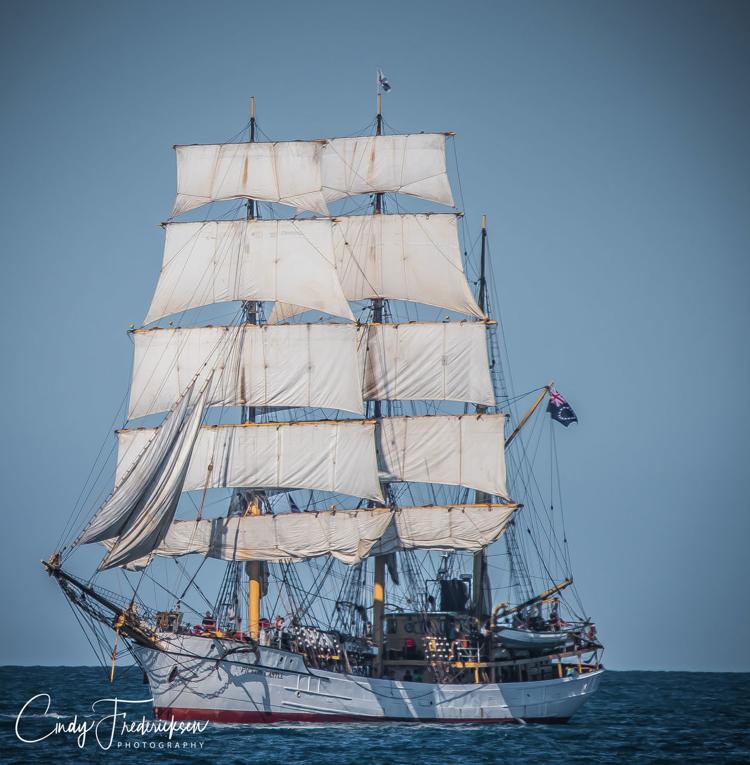 ship7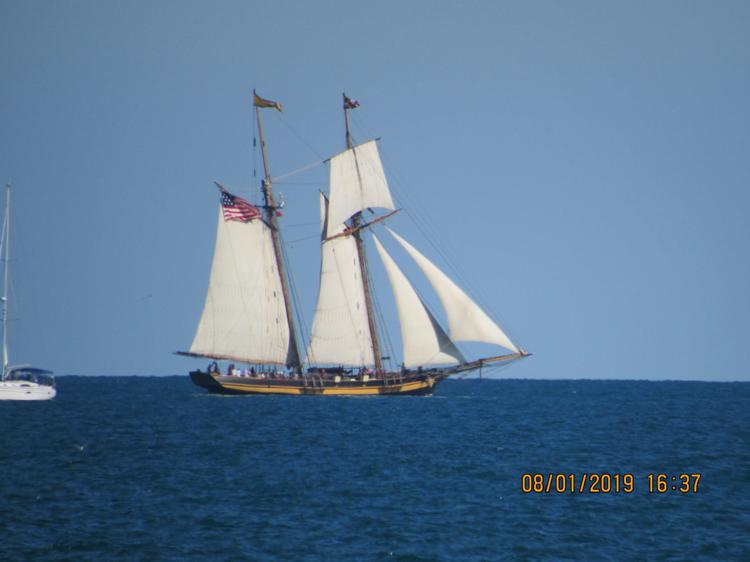 ship8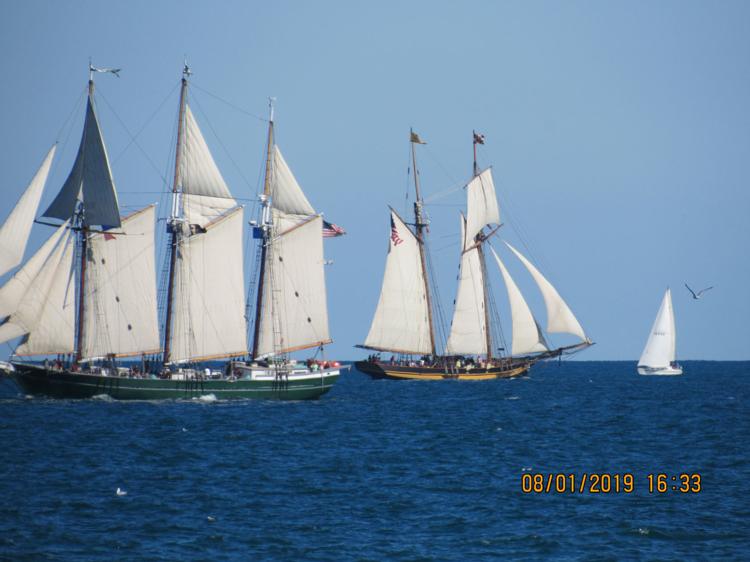 ship10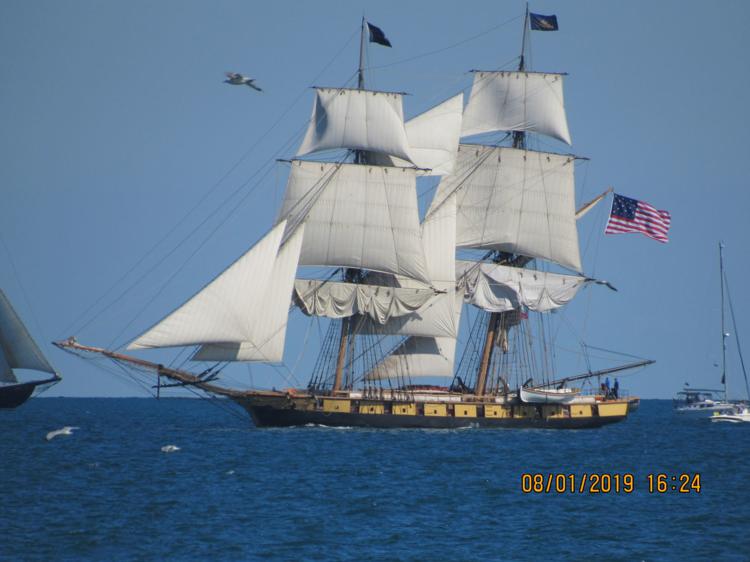 ship3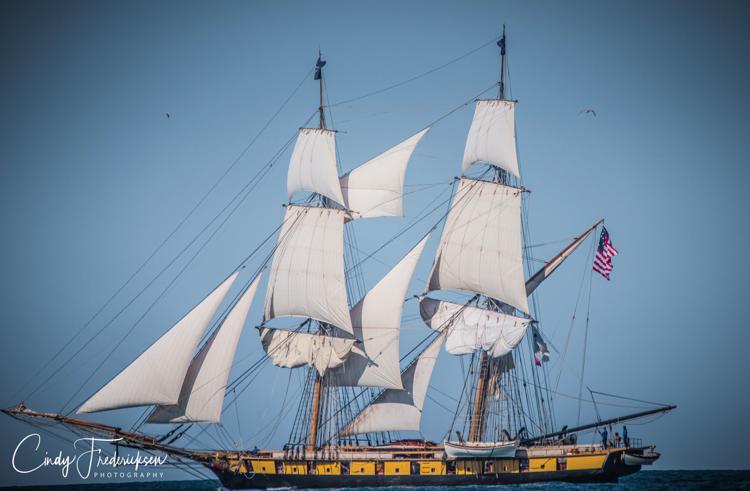 Tall ships arrive in Kenosha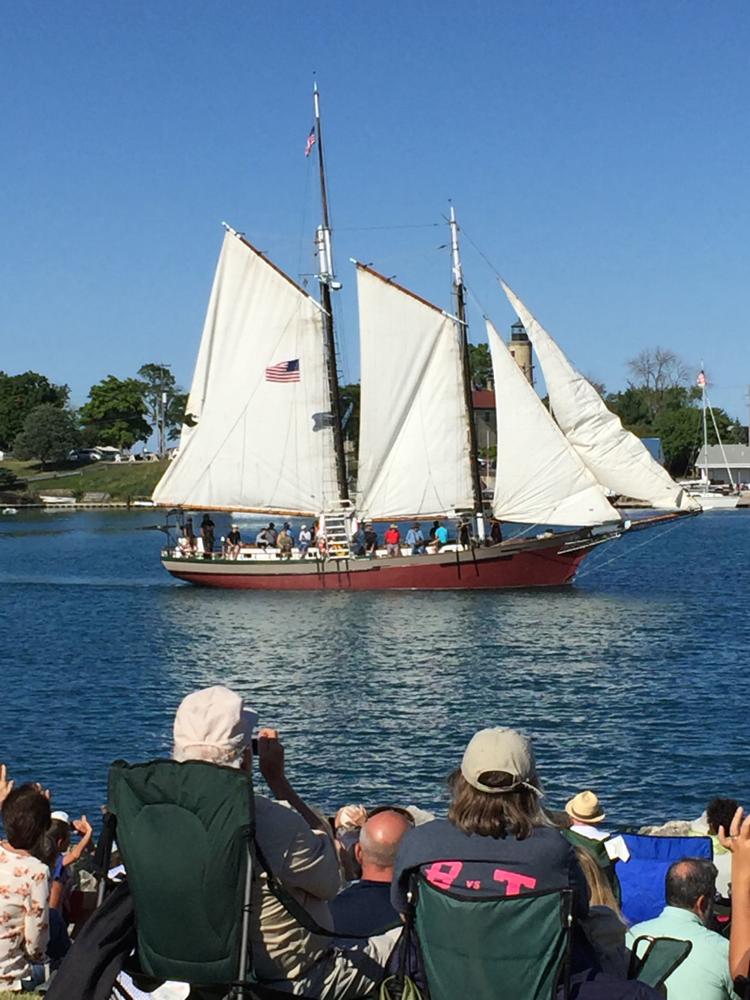 newship1.jpg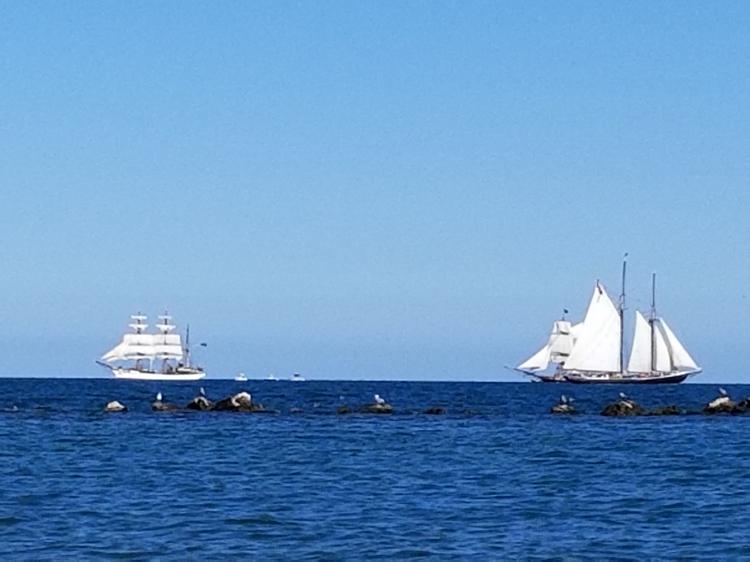 newship2.jpg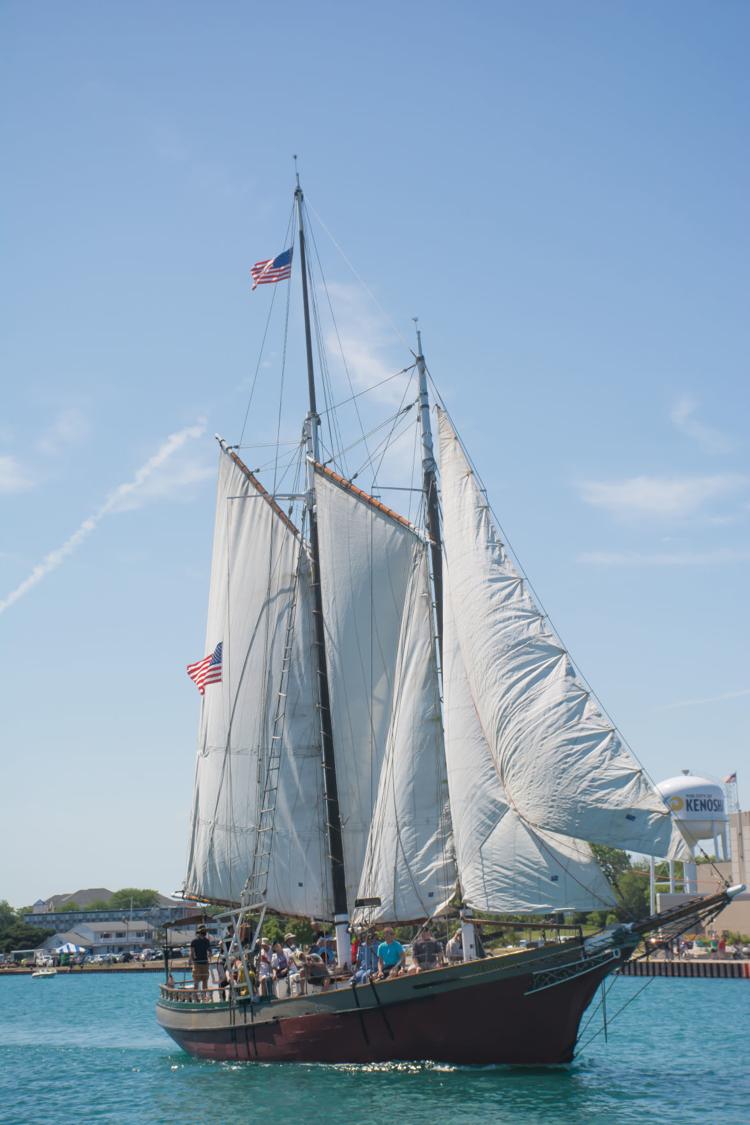 newship3.jpg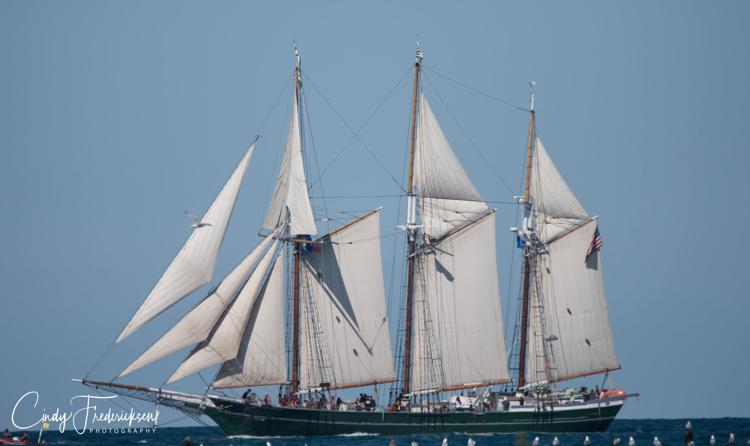 ts1.jpg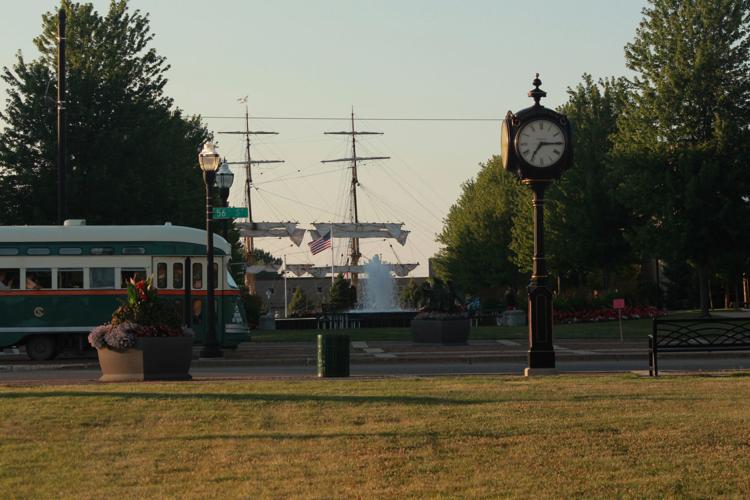 ts2.jpg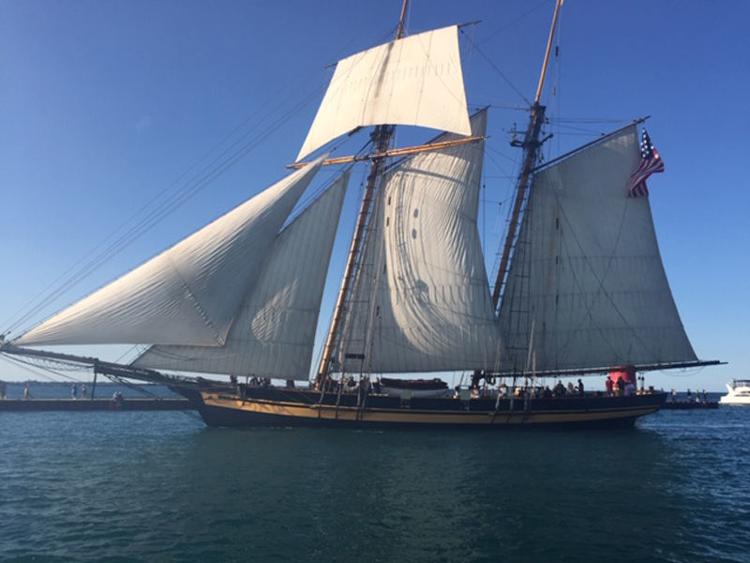 ts3.jpg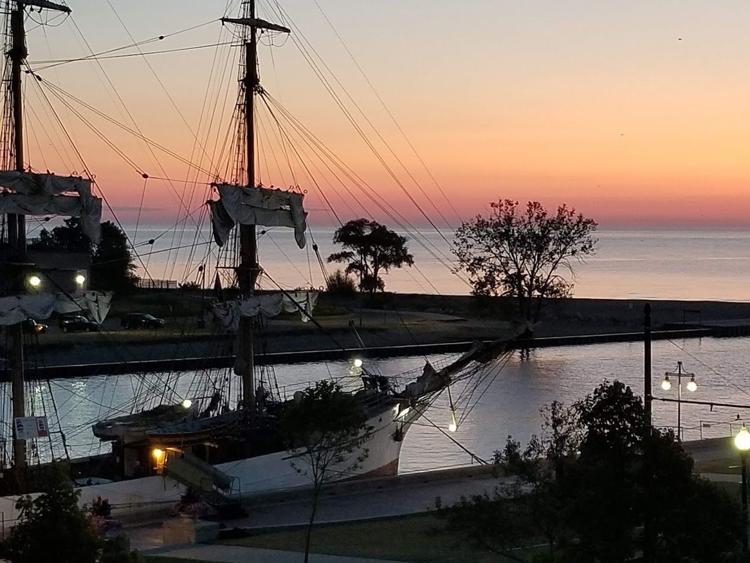 ts4.jpg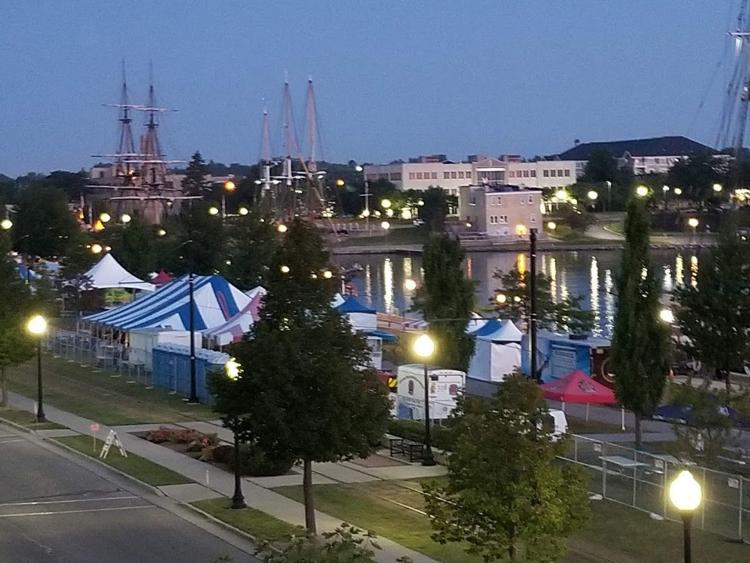 ts5.jpg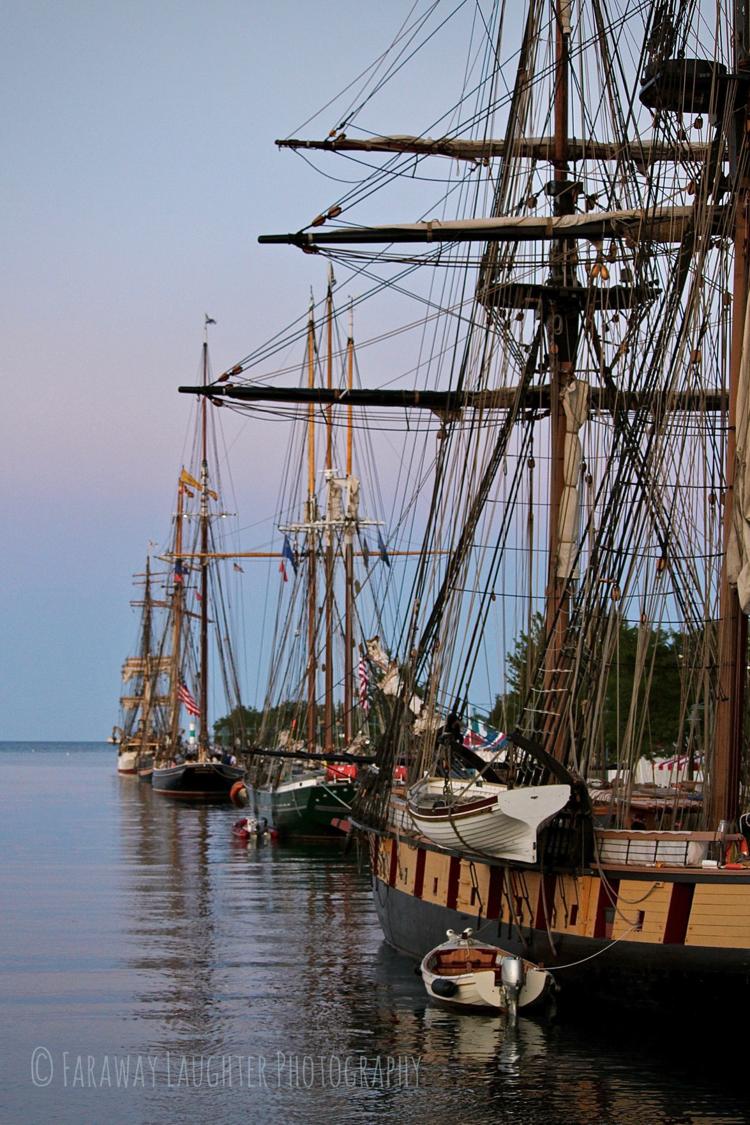 ts6.jpg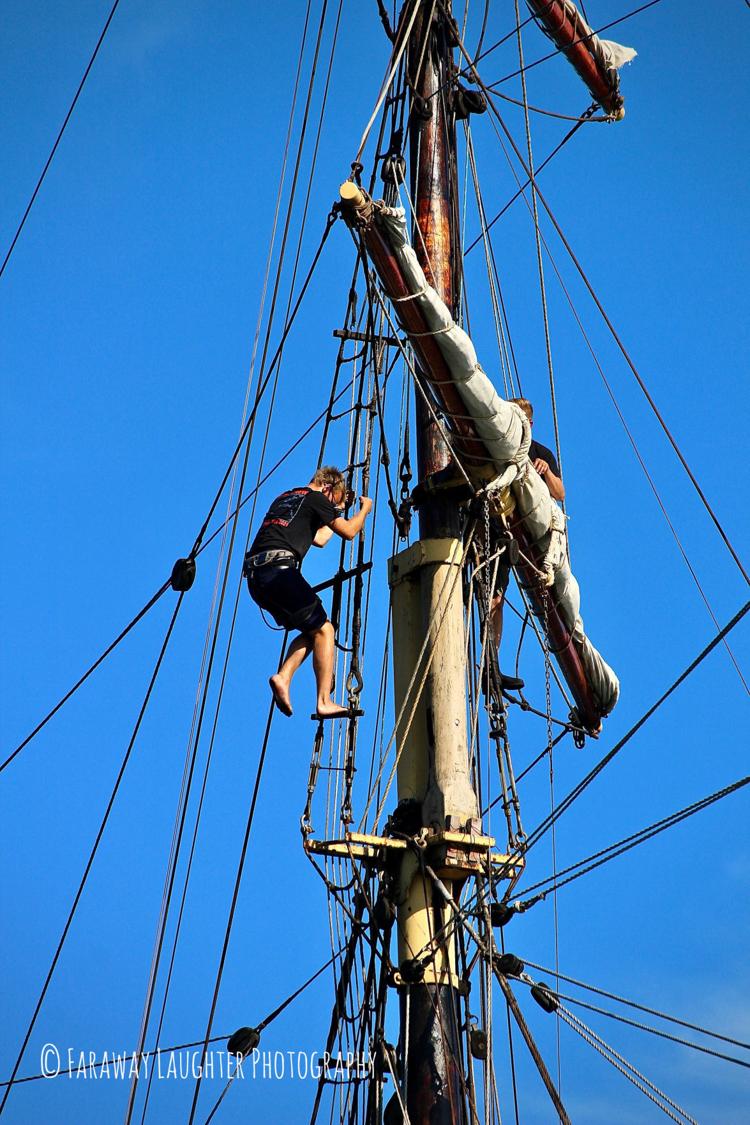 ts7.jpg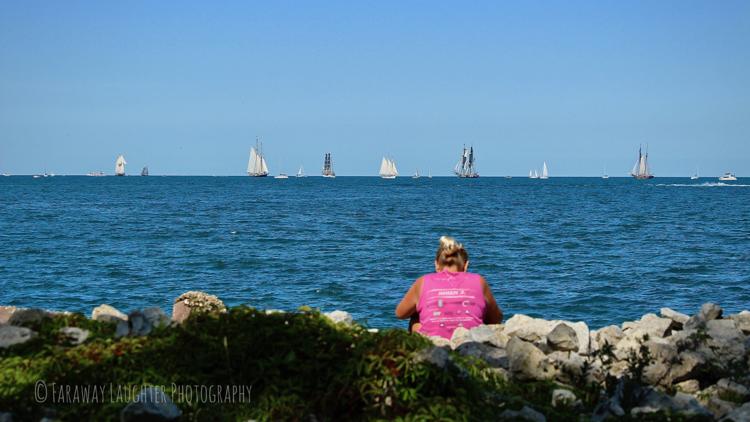 ts8.jpeg
ts9.jpeg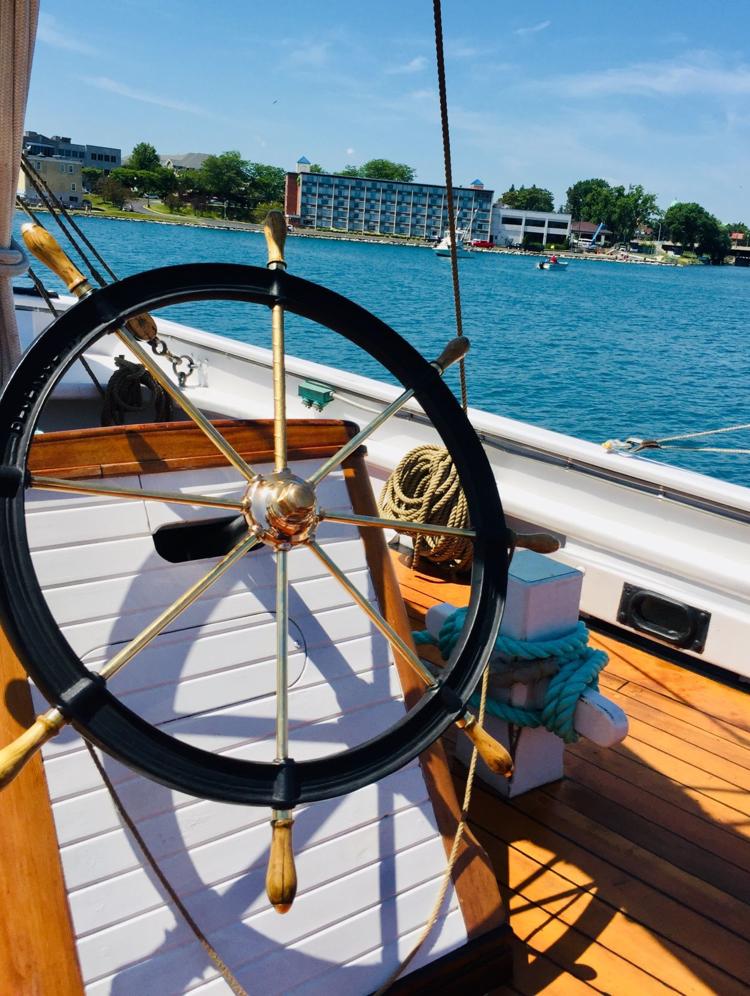 ts10.jpeg
ts11.jpeg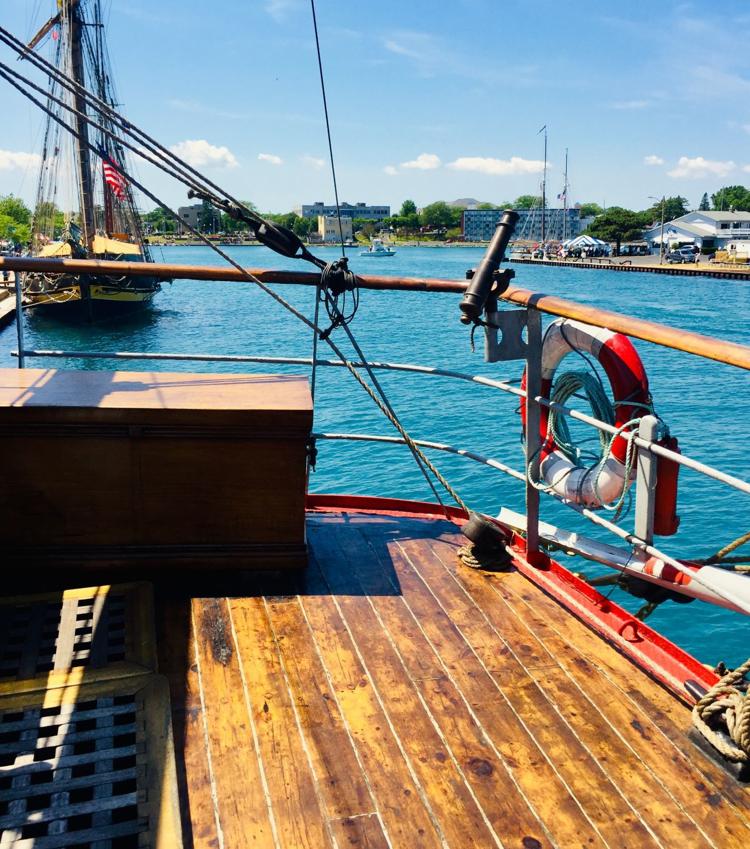 ts12.jpg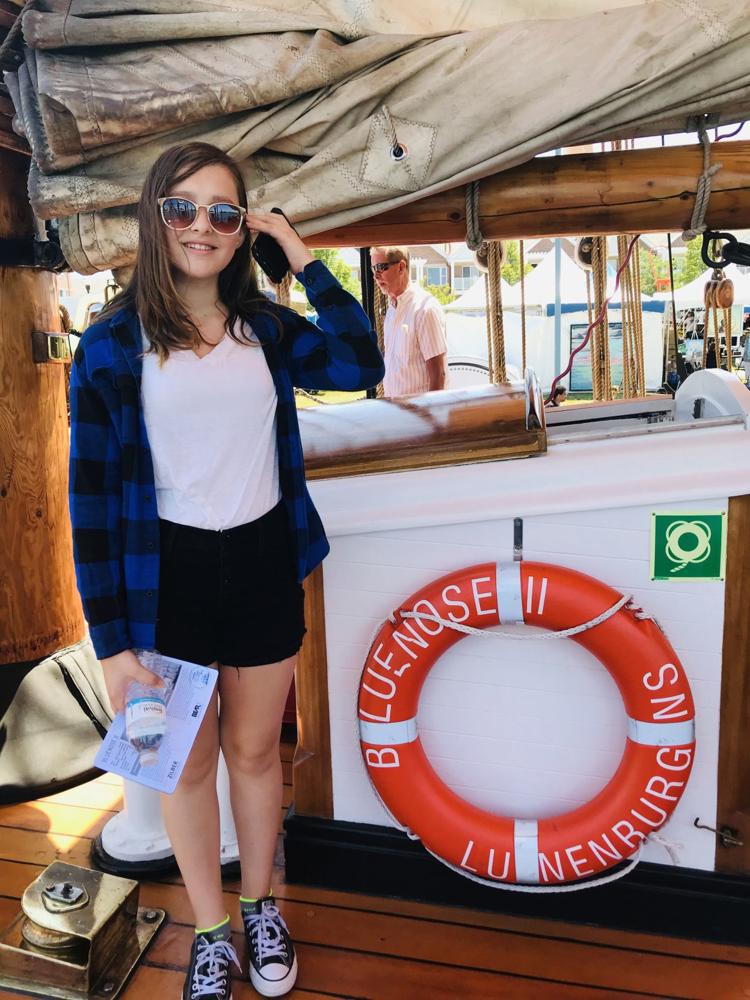 ts13.JPG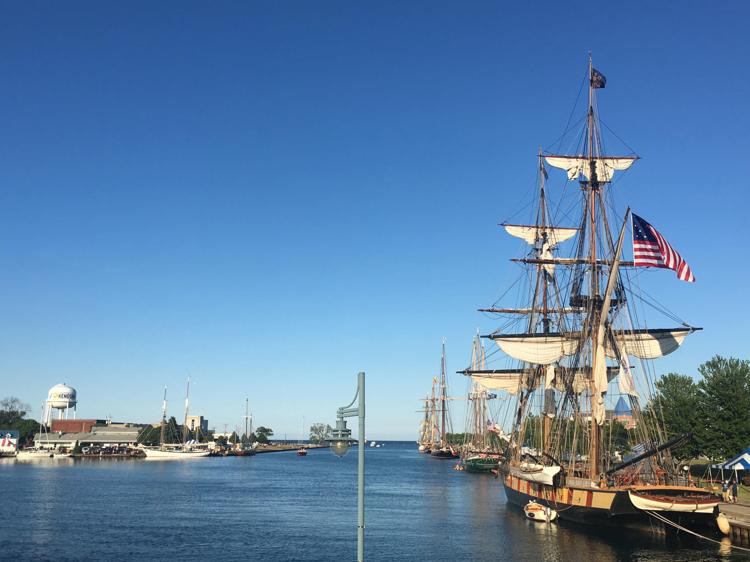 ts14.jpg
ts15.JPG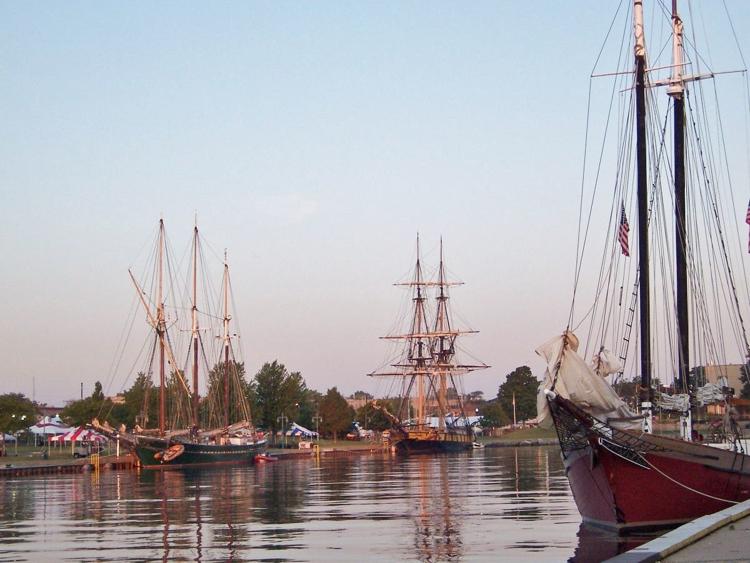 ts16.jpg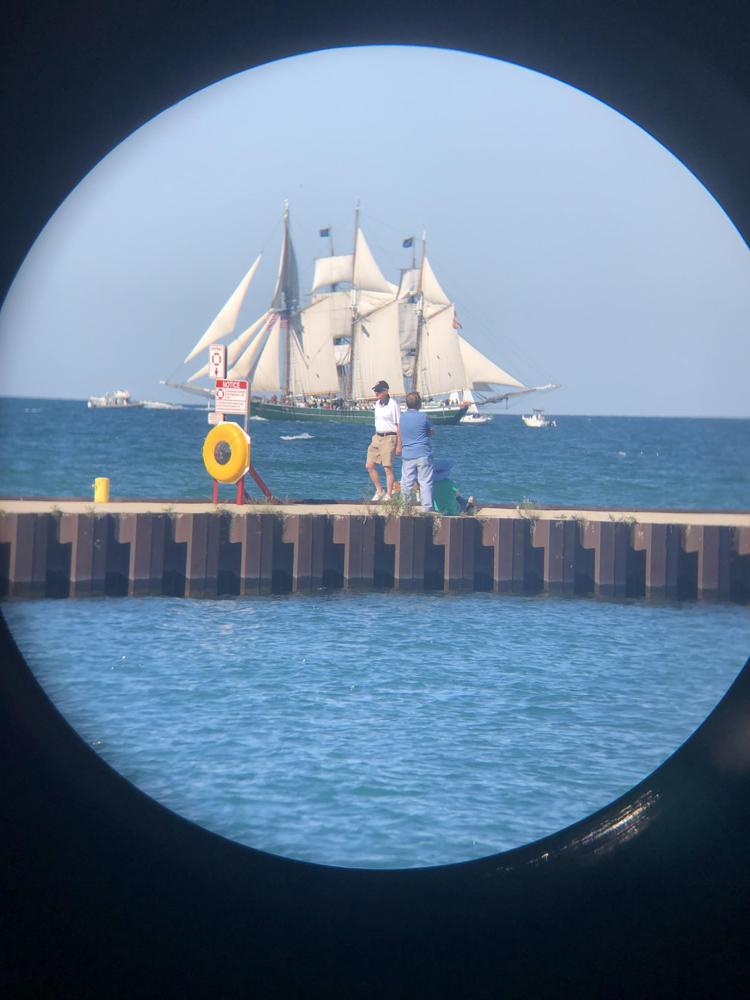 ts17.jpg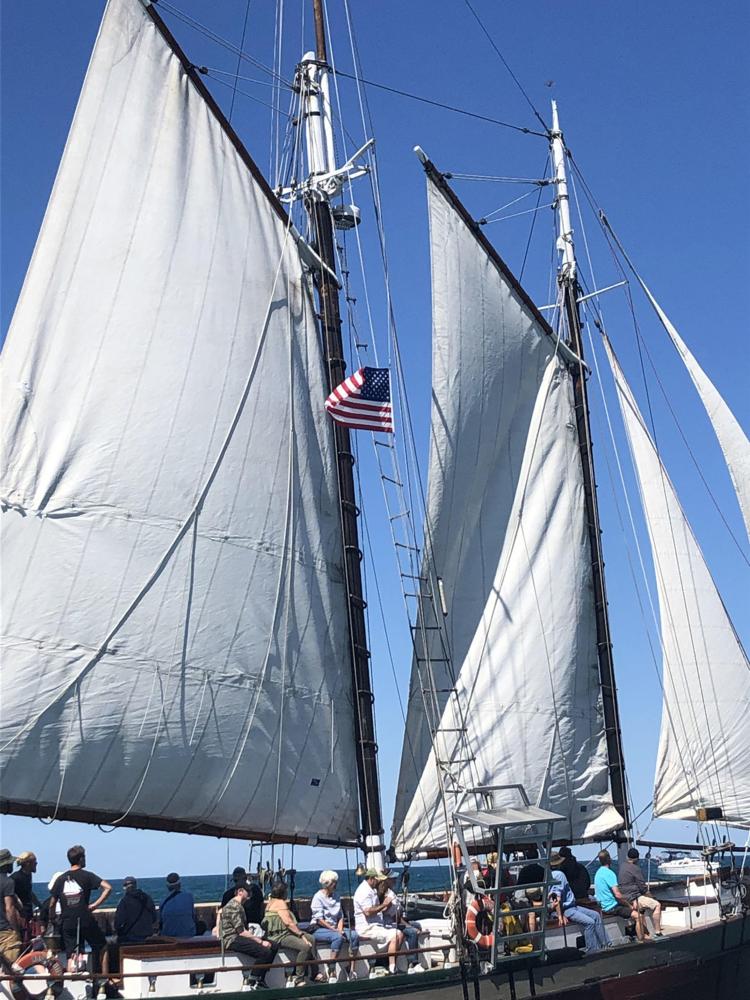 ts18.jpg
ts19.jpg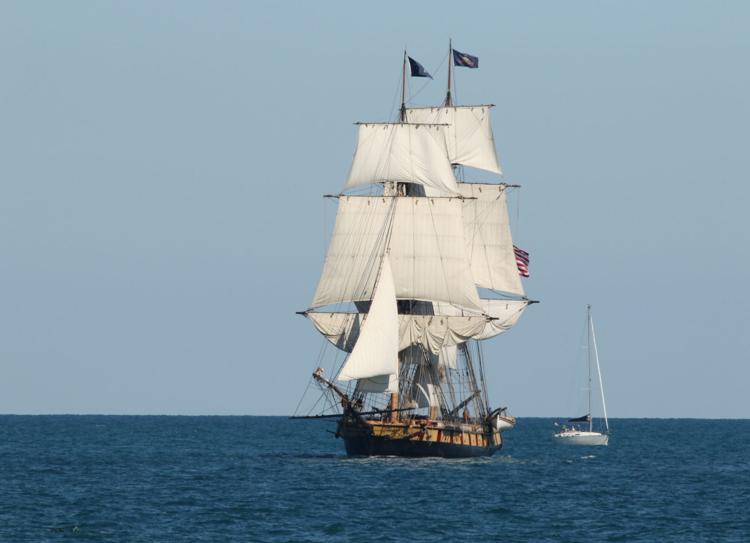 ship1.jpeg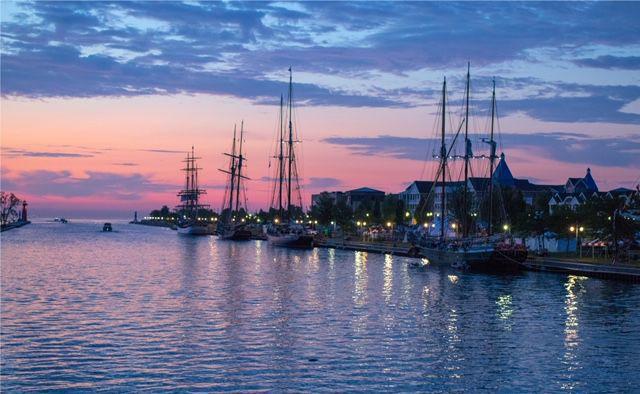 ship2.jpeg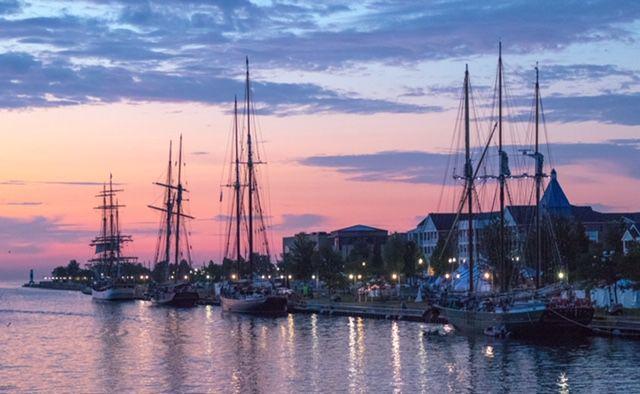 ship3.jpeg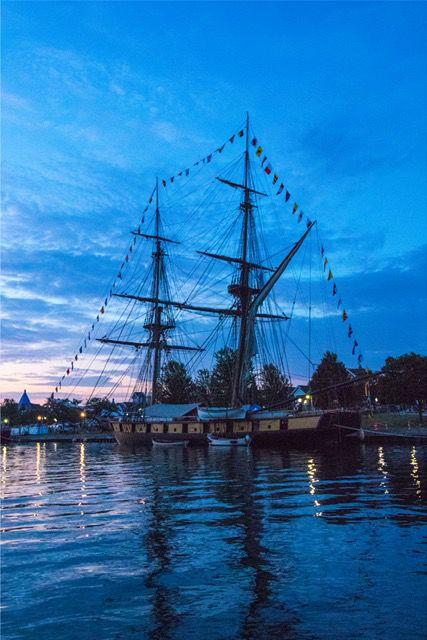 ship4.jpeg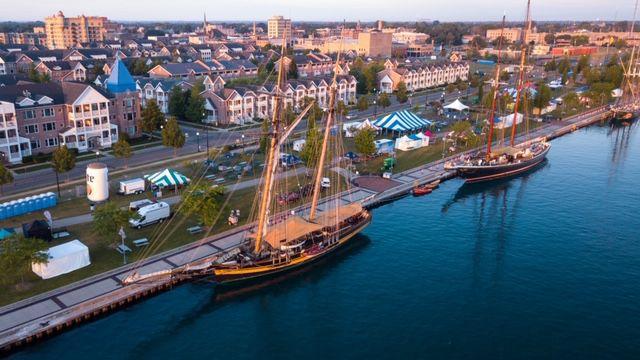 ship5.jpeg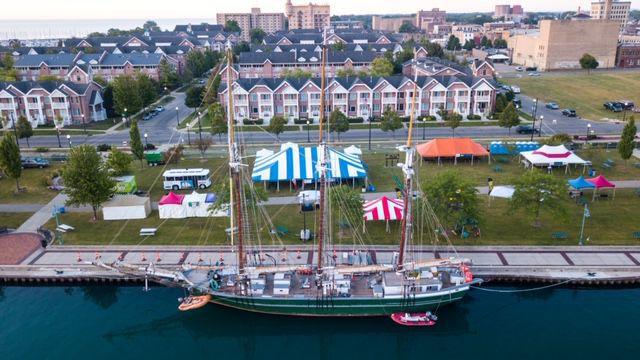 ship6.jpeg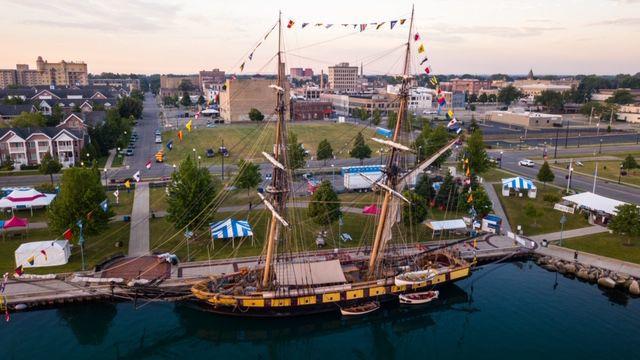 ship7.jpg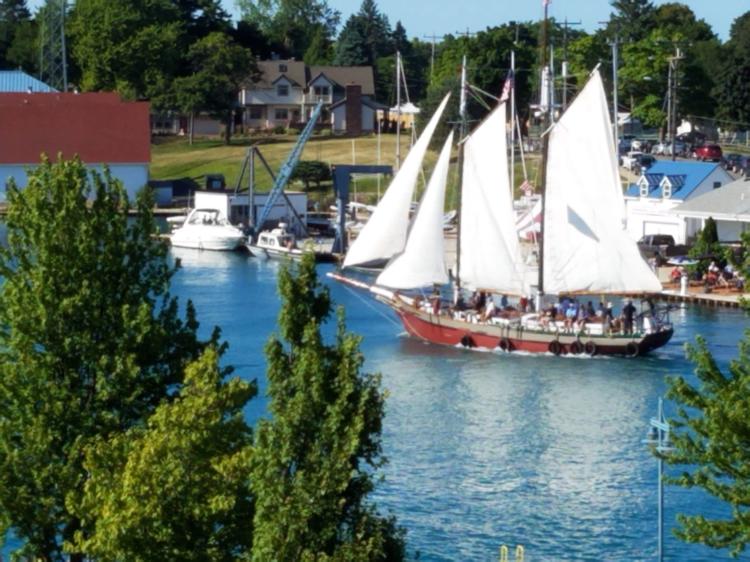 ship8.jfif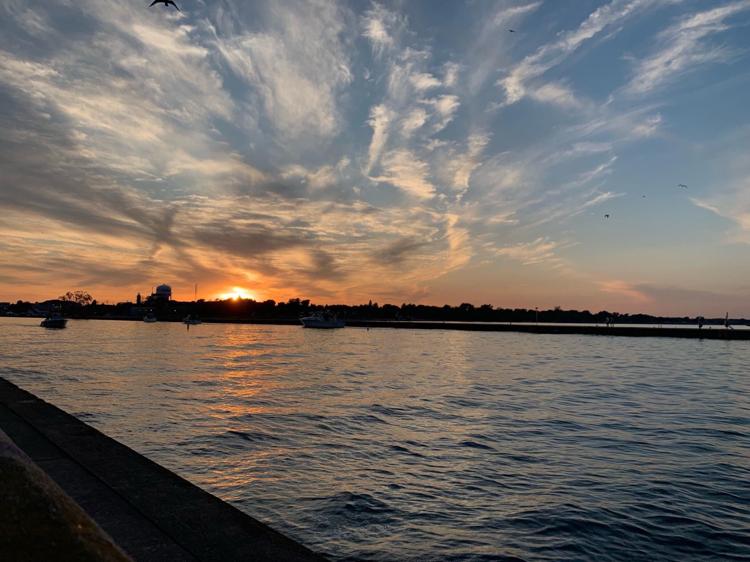 ship9.jfif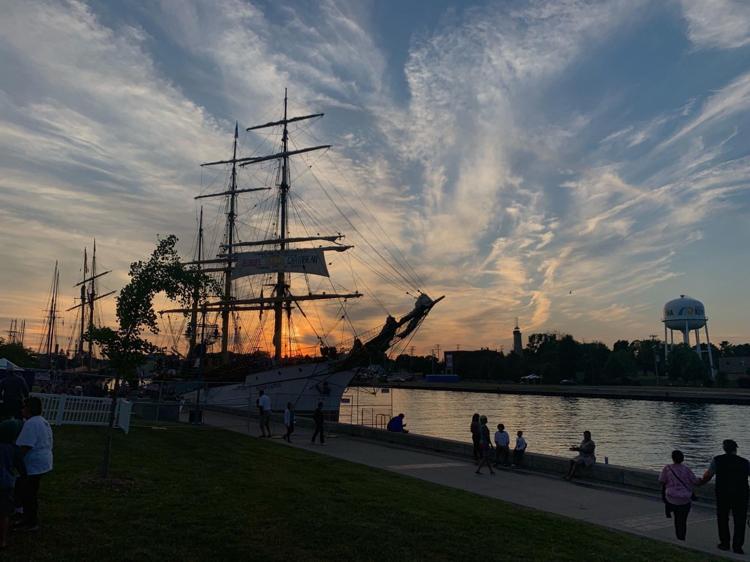 ship10.jpeg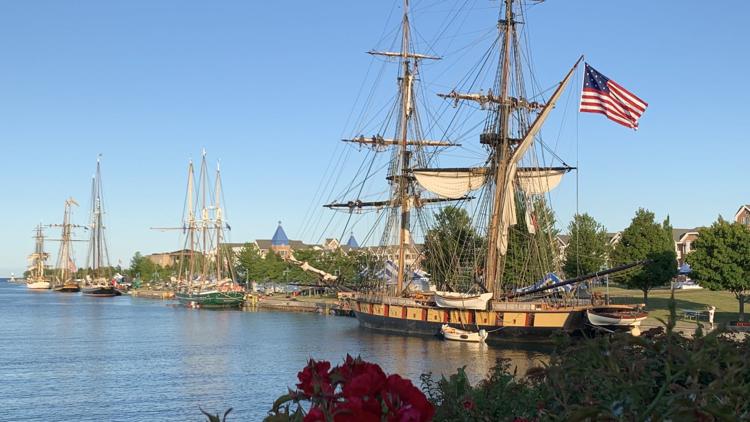 ship11.jpg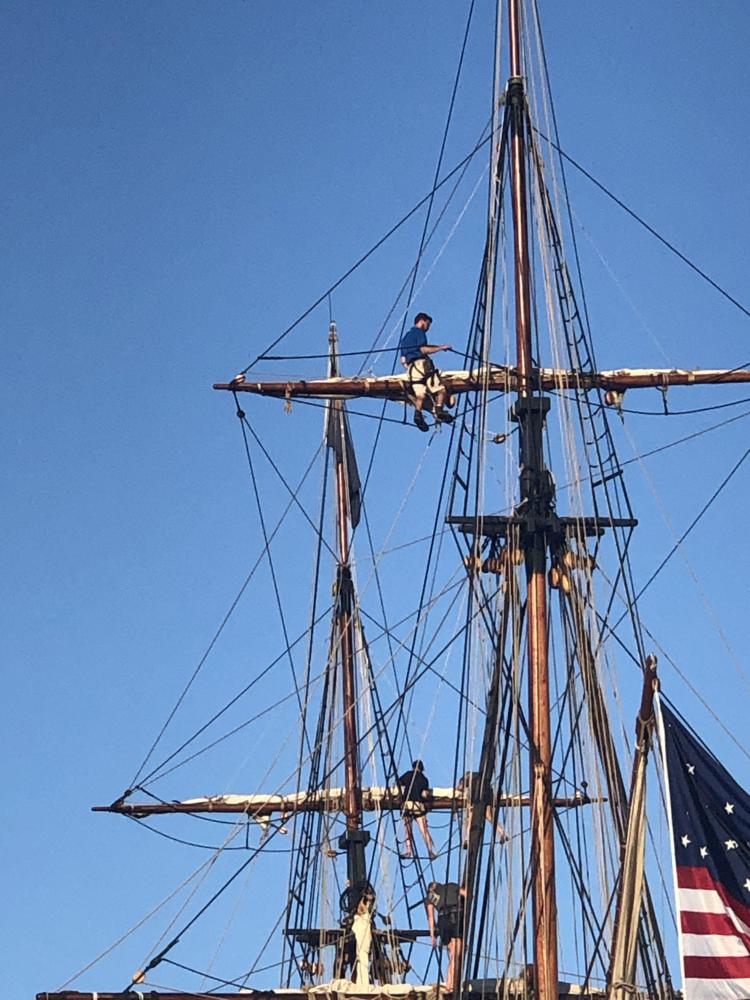 ship12.jpg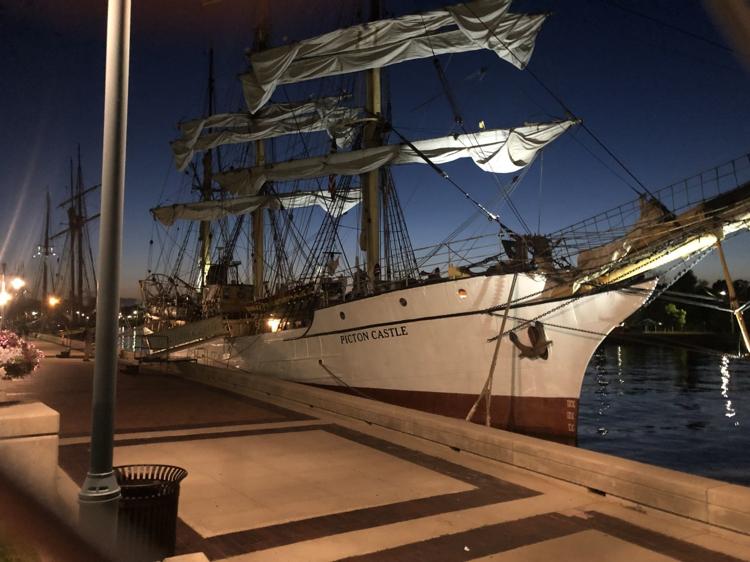 ship13.jfif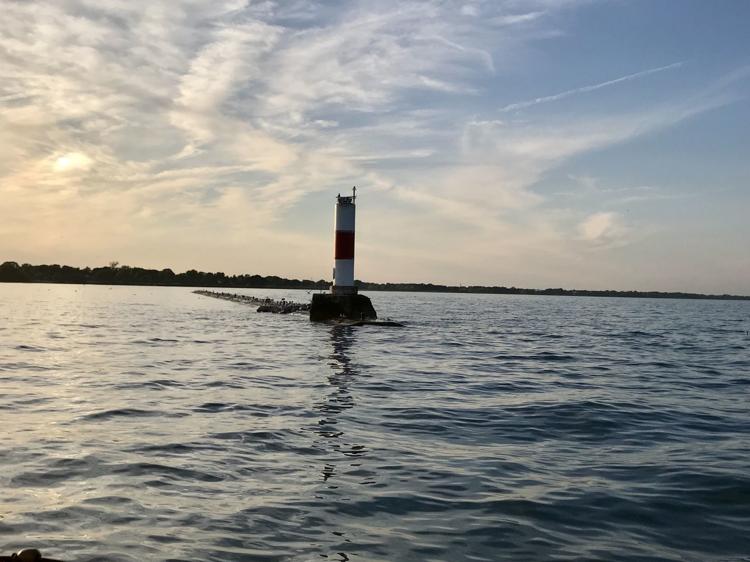 ship14.jfif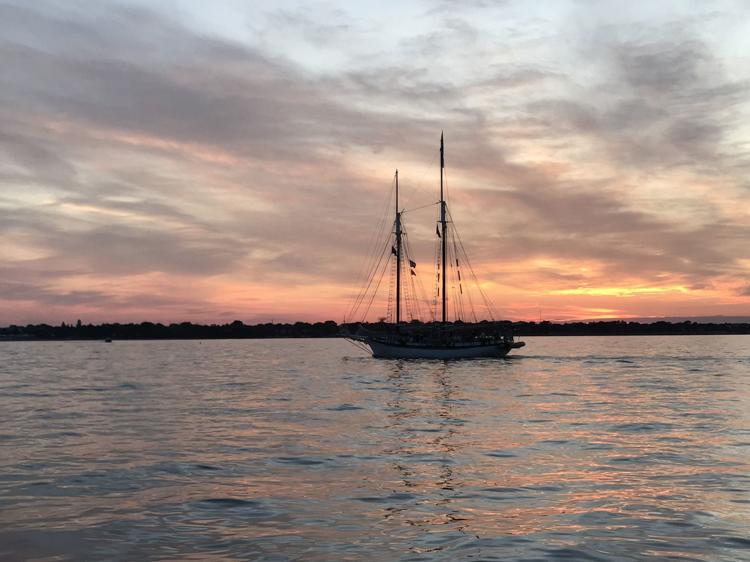 ship15.jfif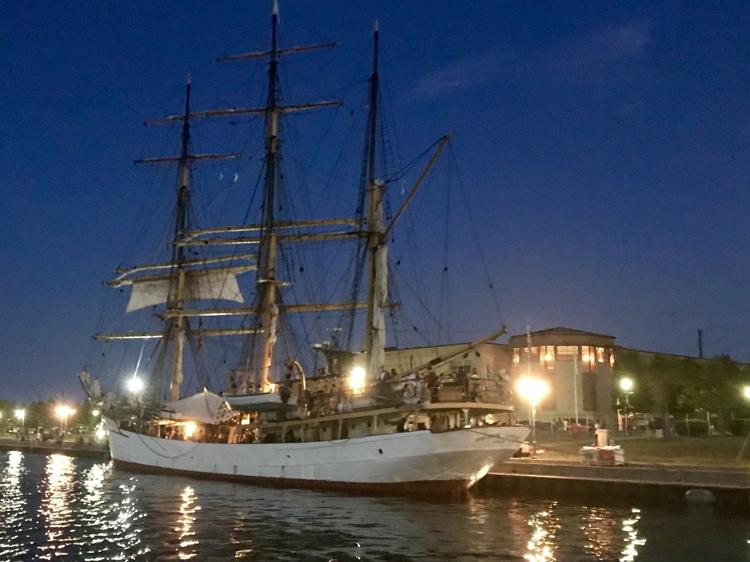 ship16.jfif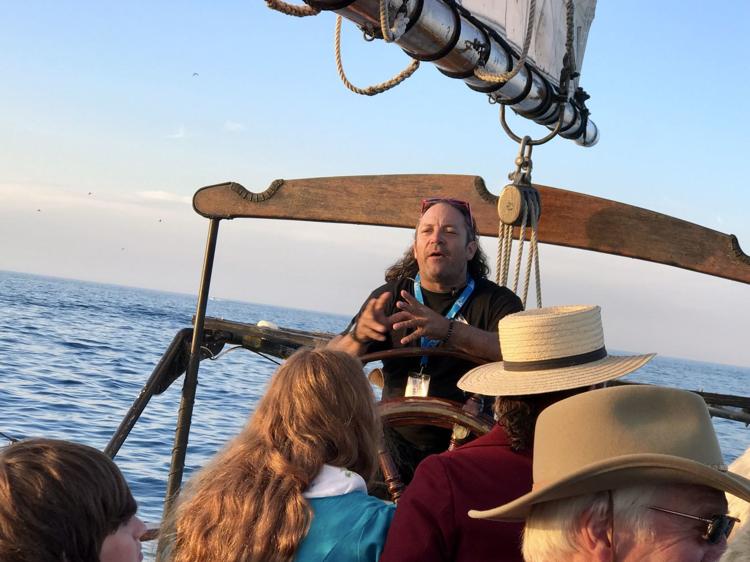 ship17.PNG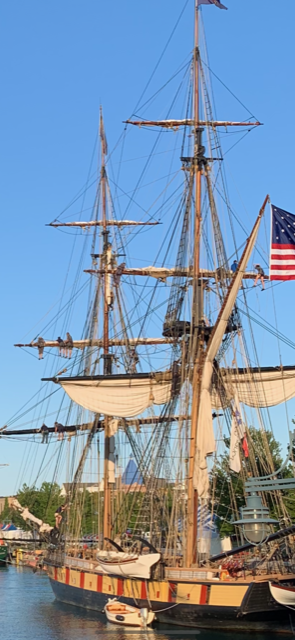 ship18.jpg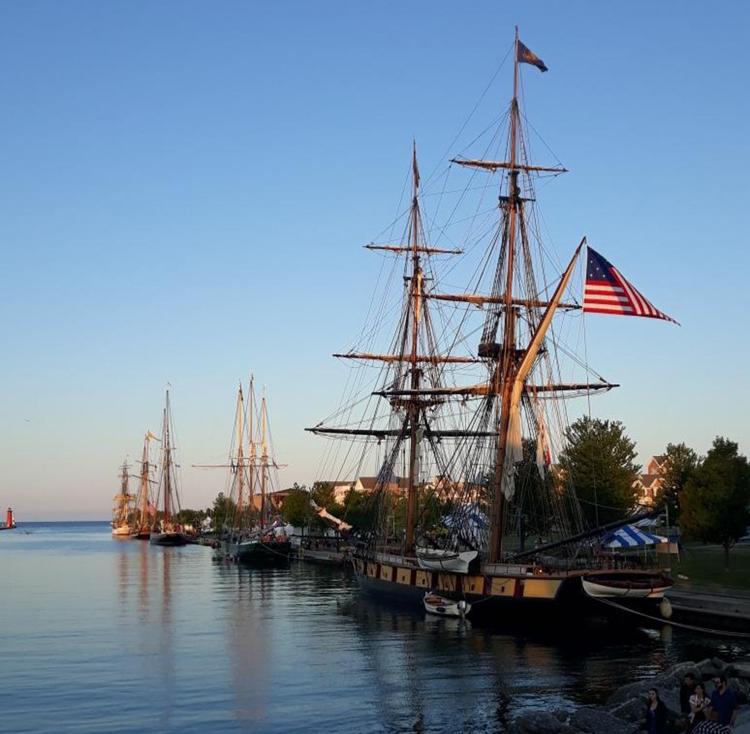 ship19.jpg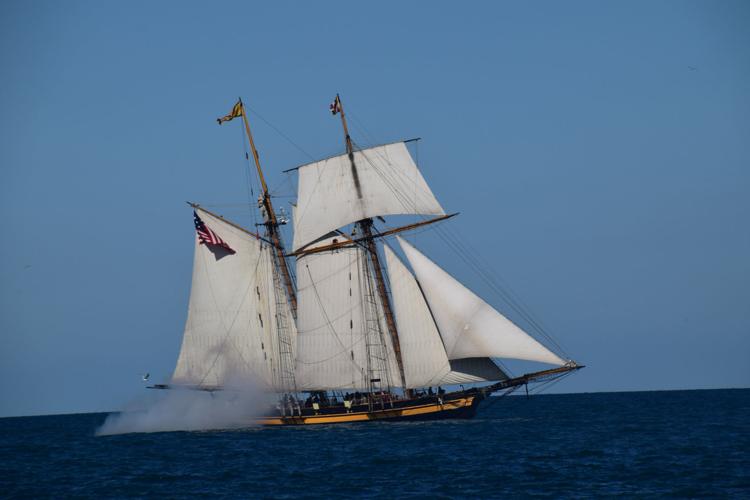 ship20.jpg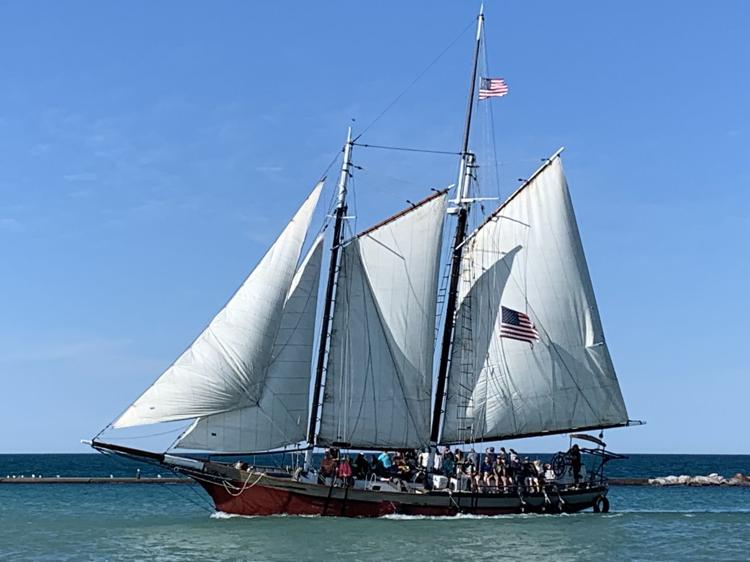 ship21.JPG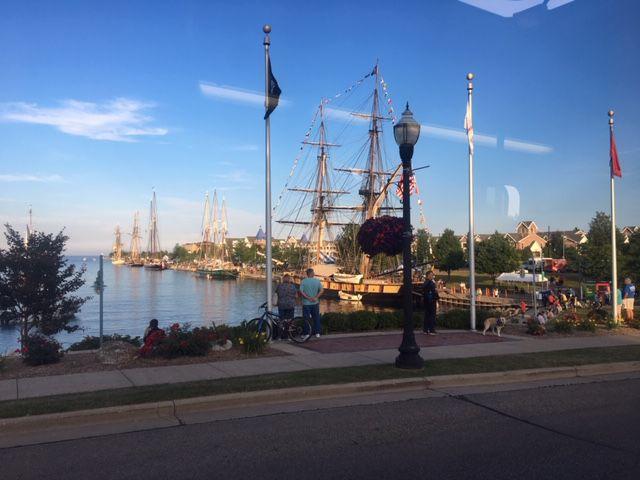 ship22.jpg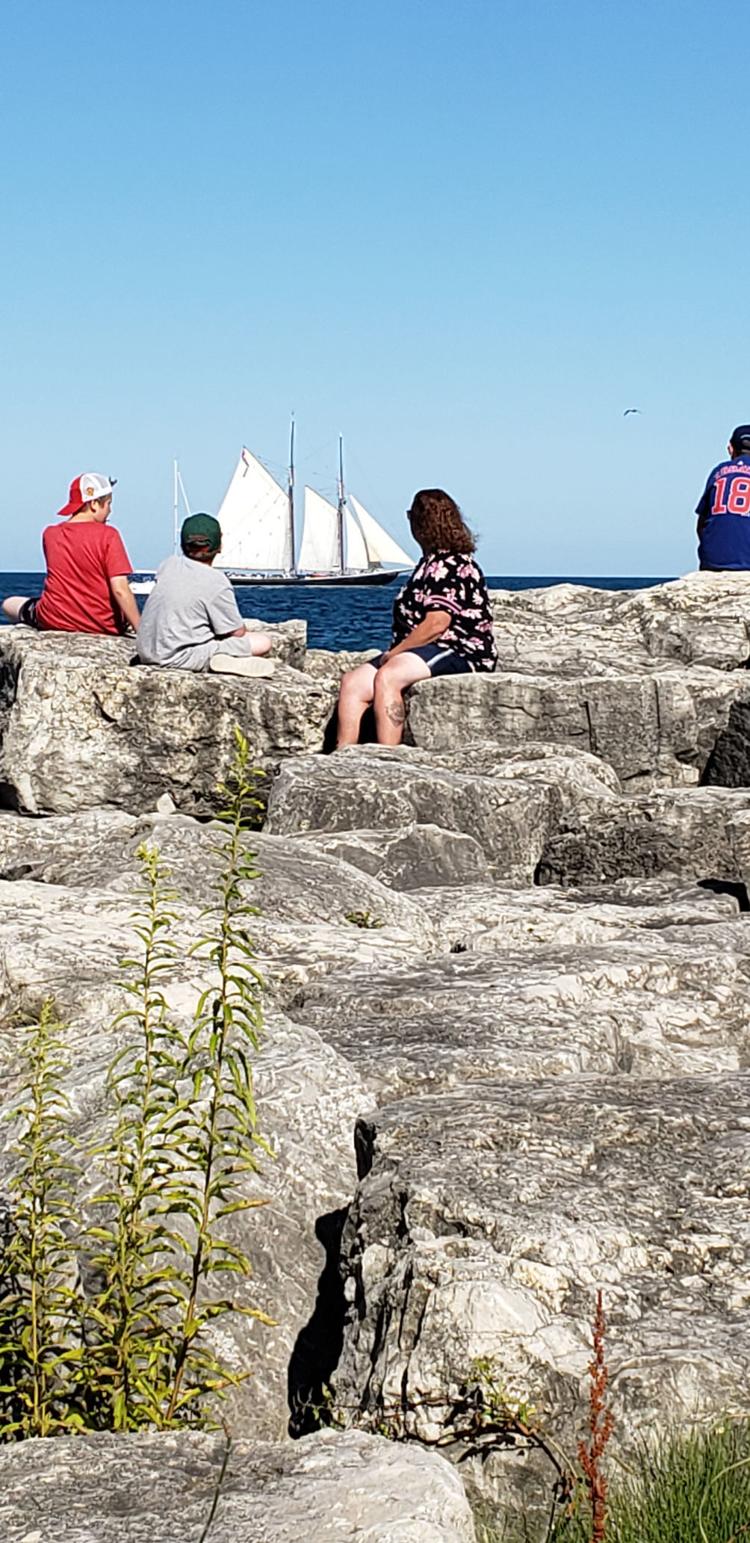 ship23.jpg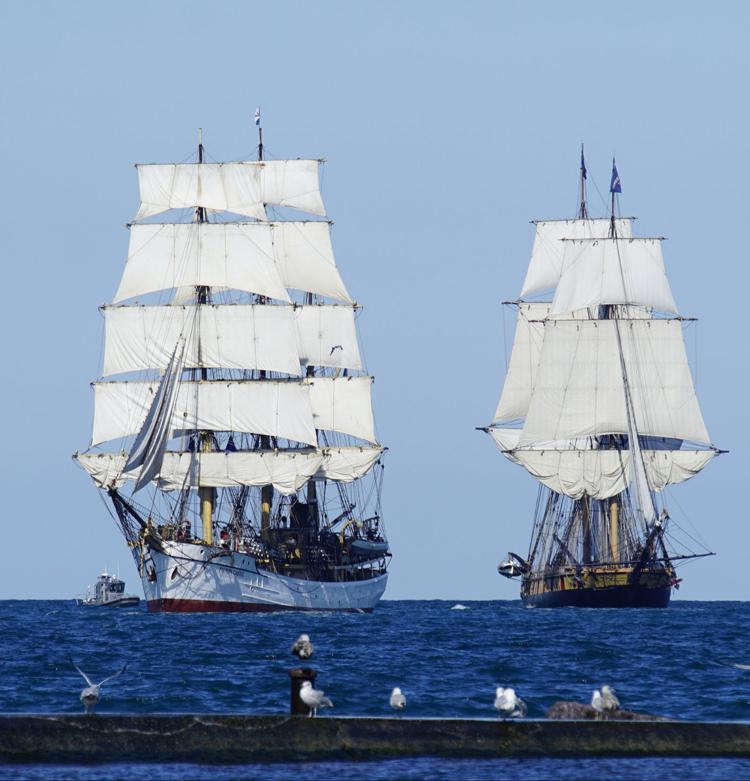 ship24.jpg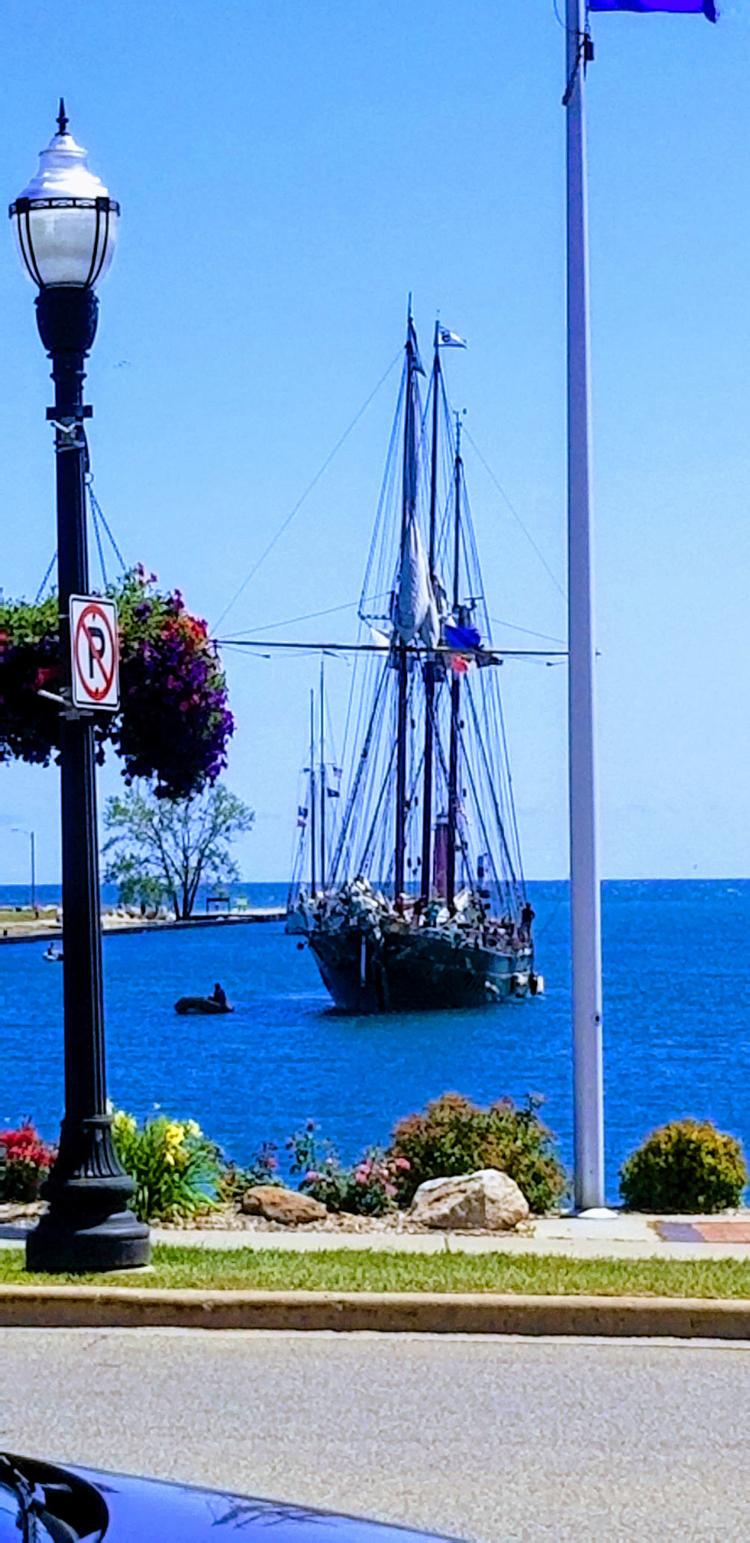 ship25.jpg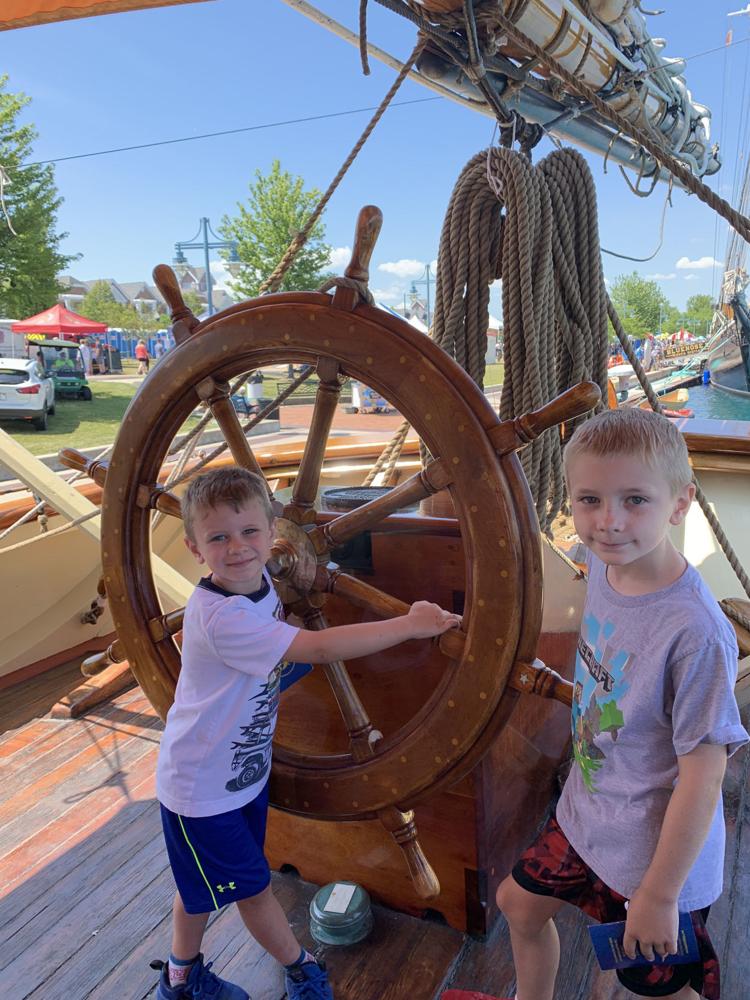 ship26.jpg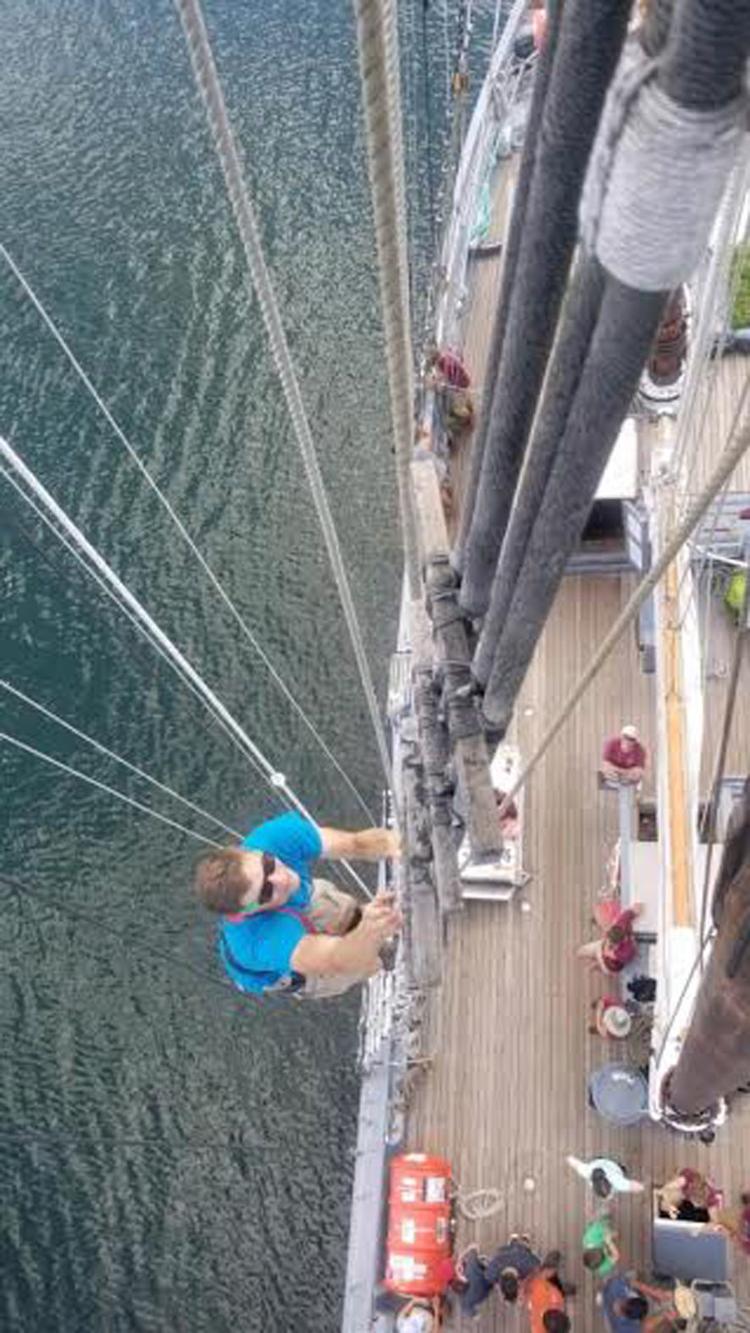 ship27.jpeg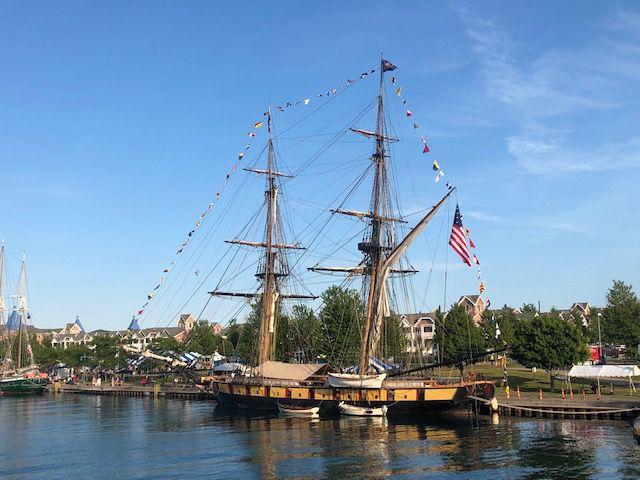 ship28.JPG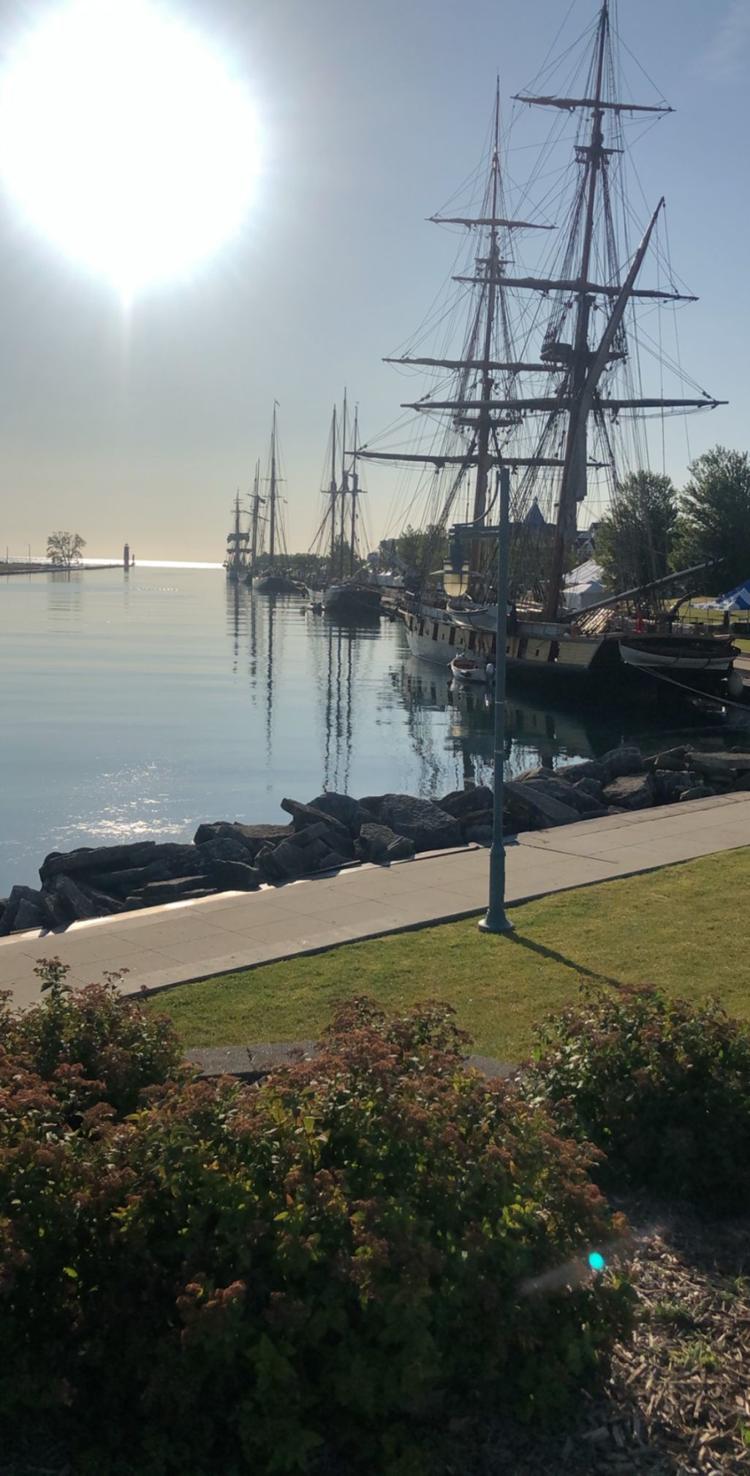 ship29.jpg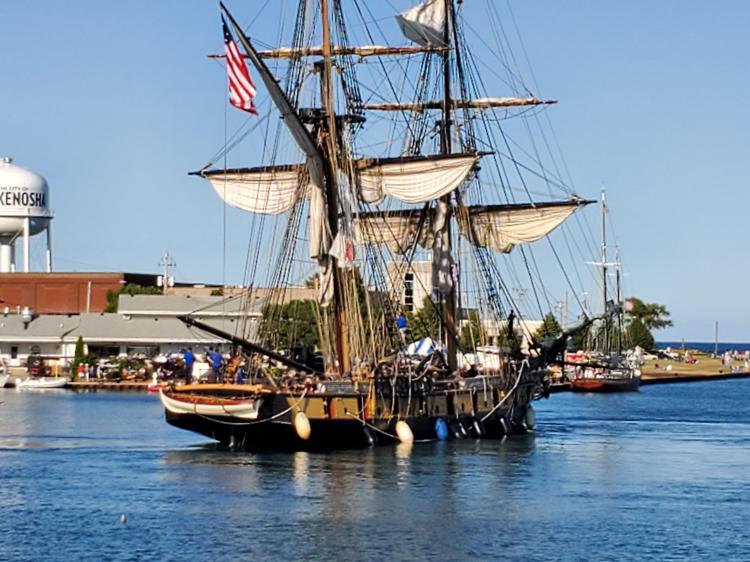 ship30.jpg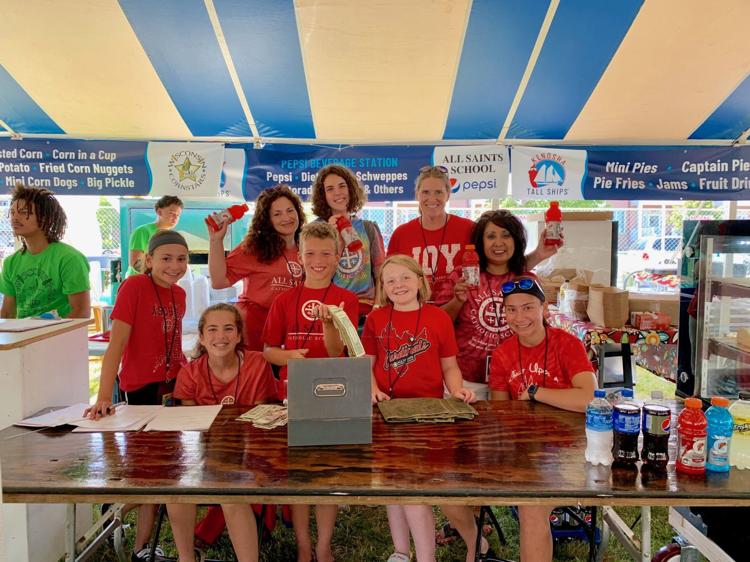 ship31.jpg
Tall Ships 2019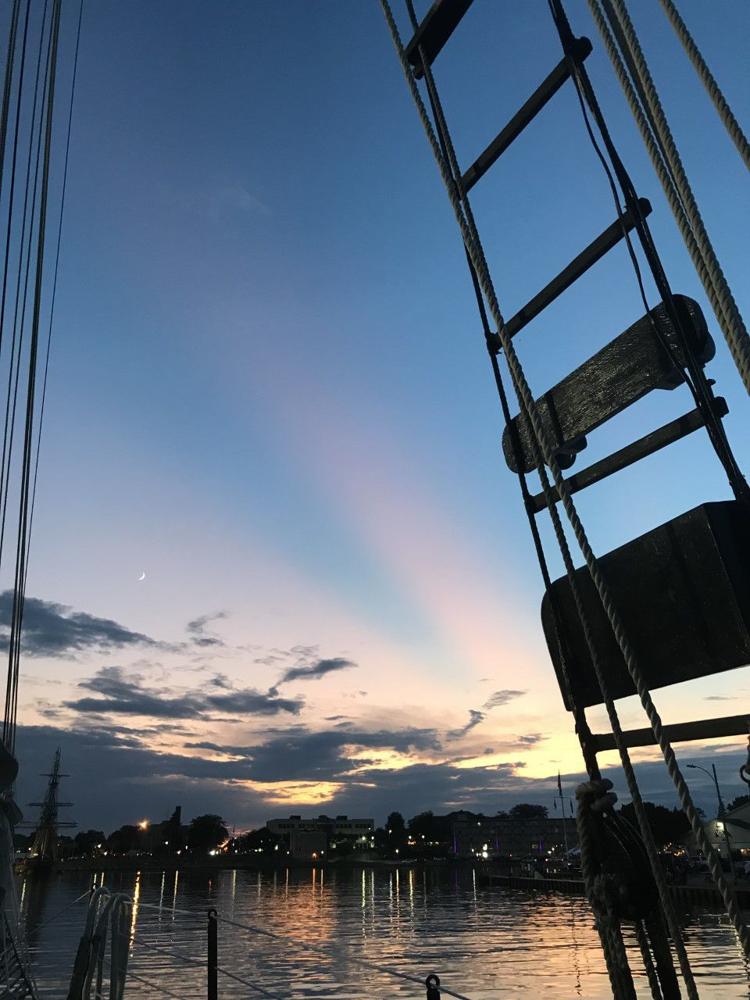 Tall Ships 2019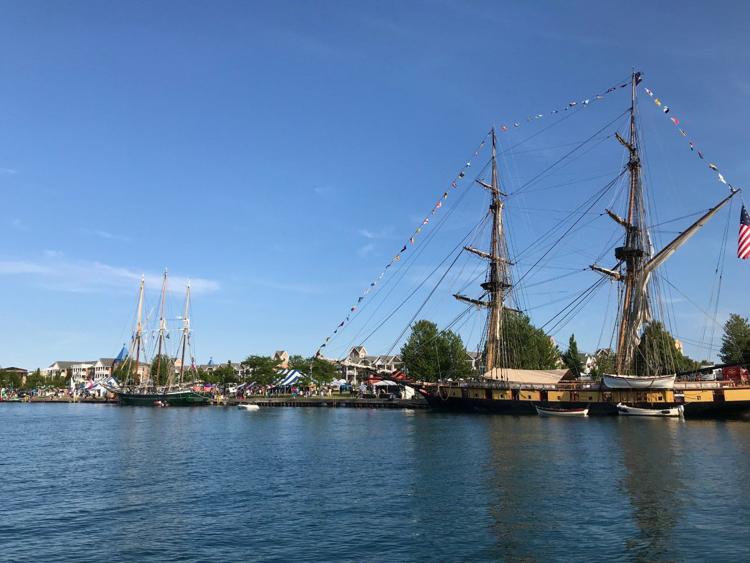 Tall Ships 2019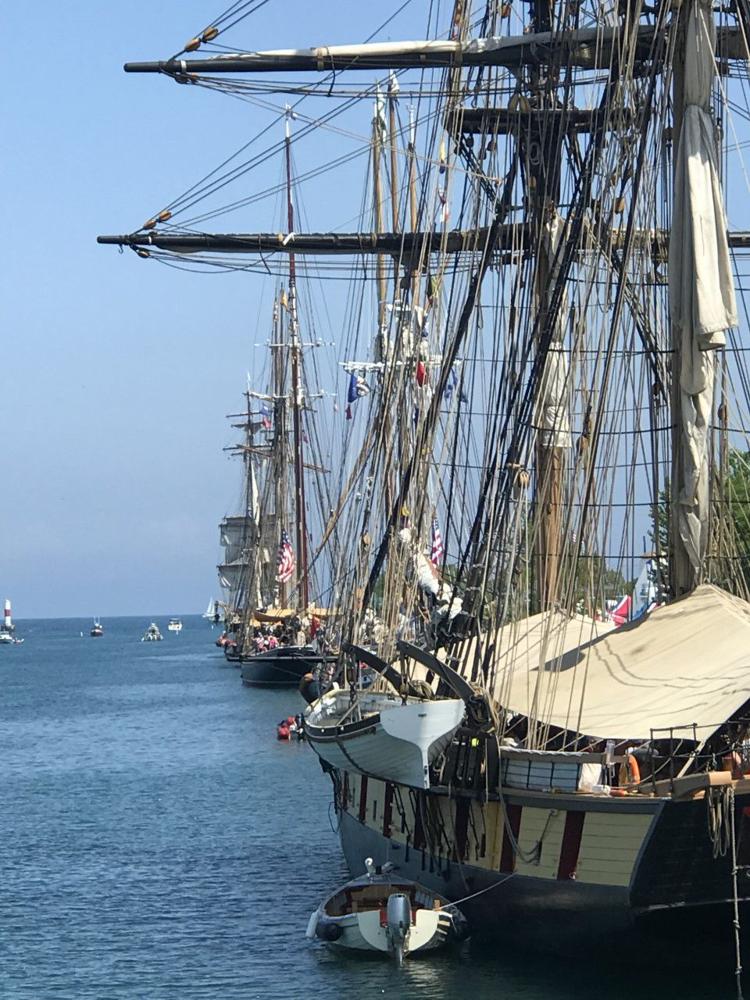 Tall Ships 2019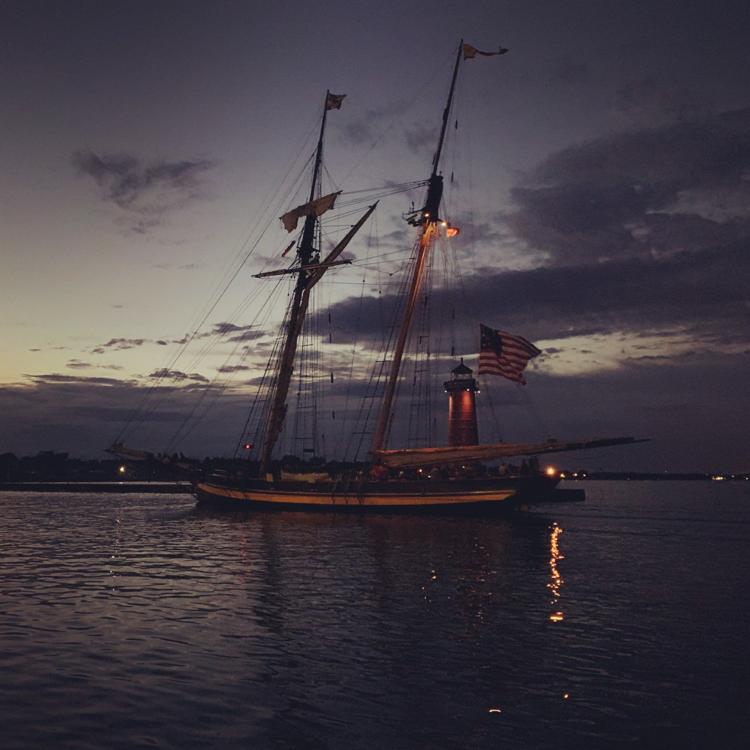 Tall Ships 2019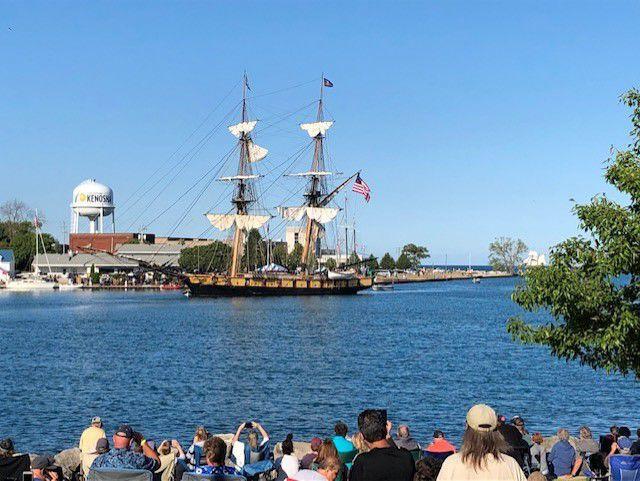 Tall Ships 2019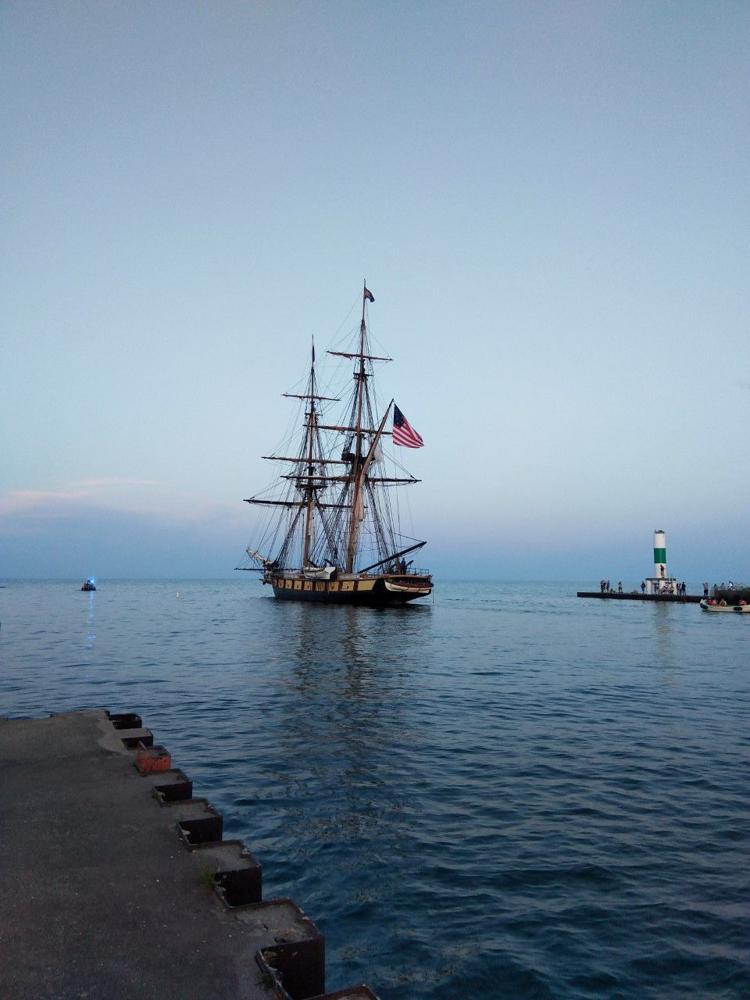 Tall Ships 2019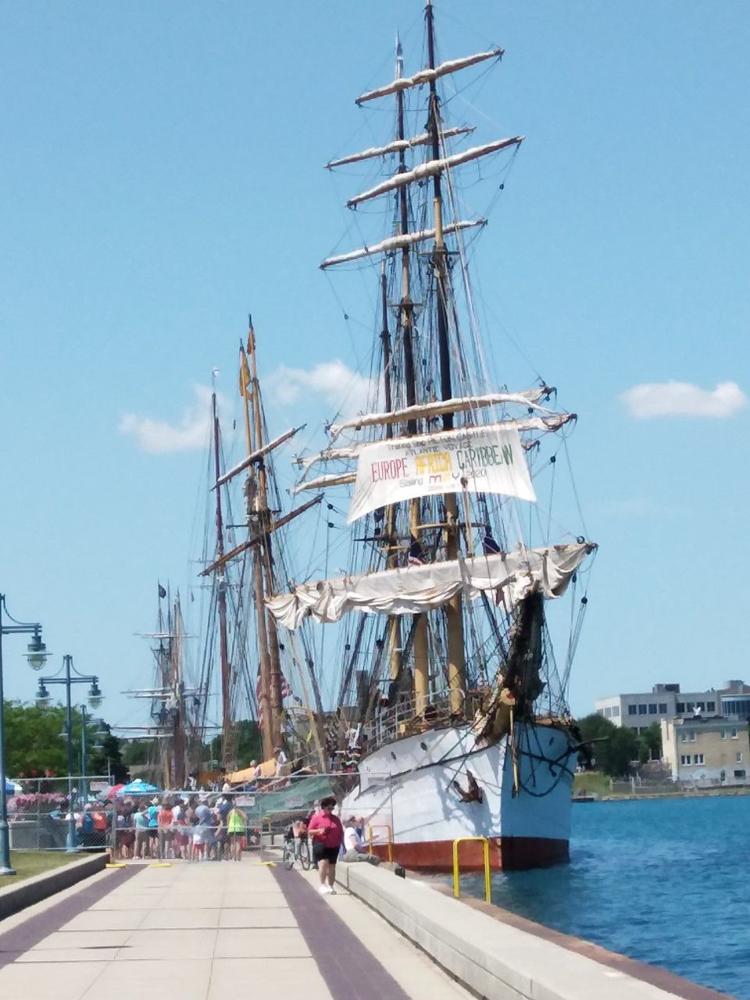 Tall Ships 2019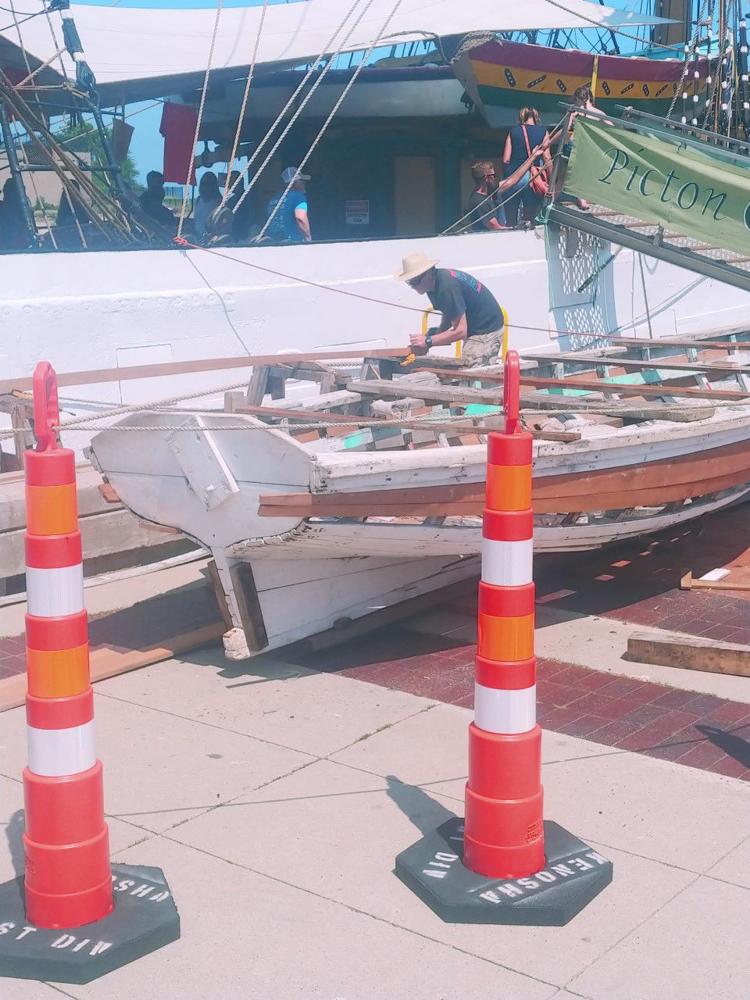 Tall Ships 2019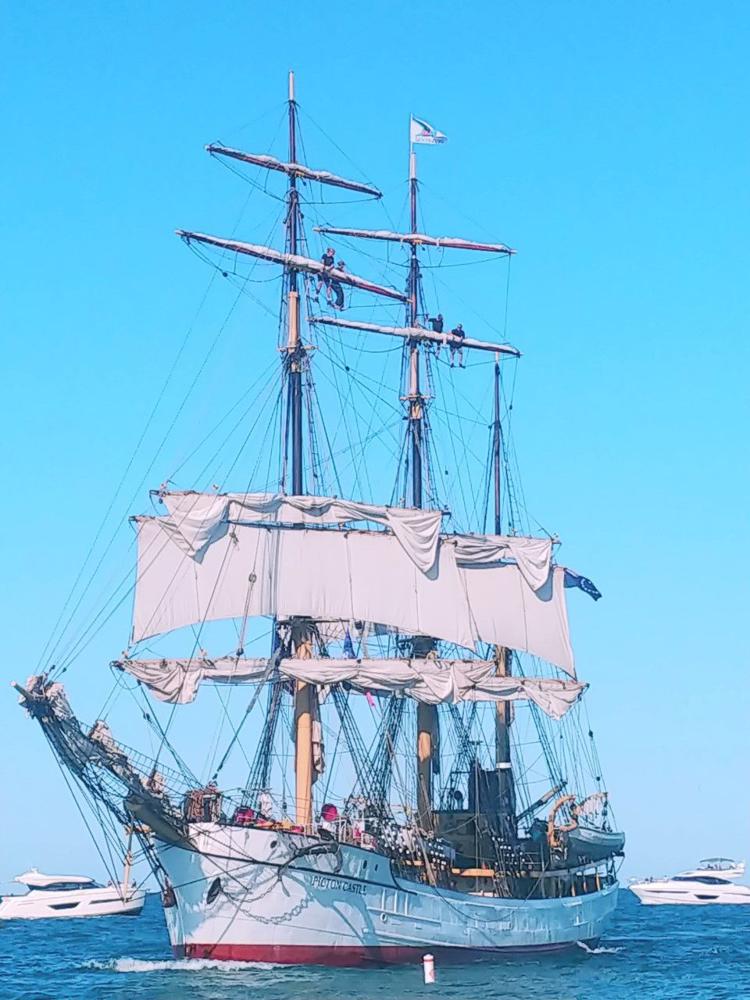 Tall Ships 2019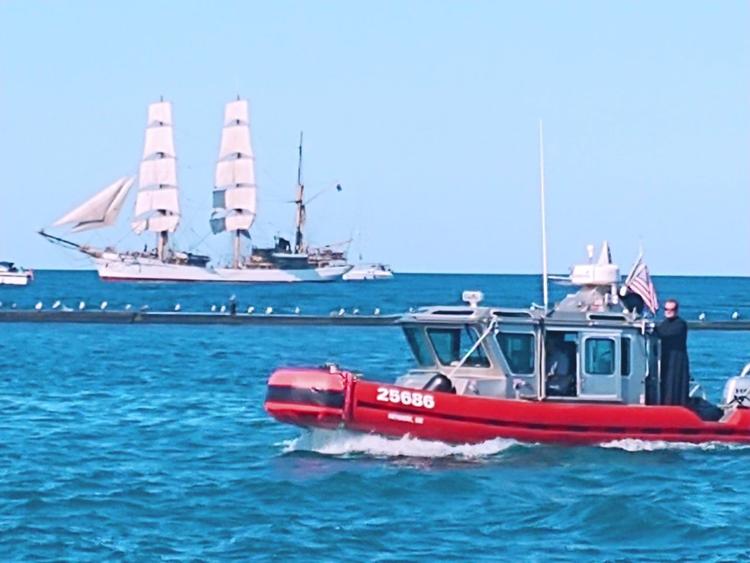 Tall Ships 2019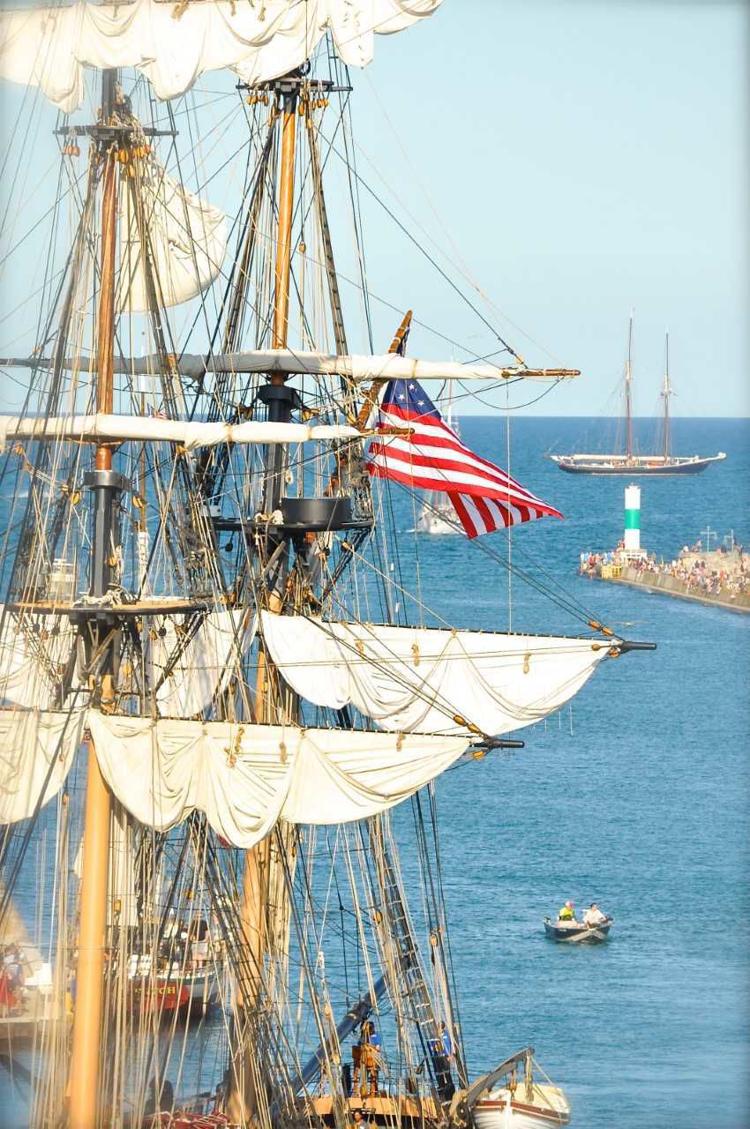 Tall Ships 2019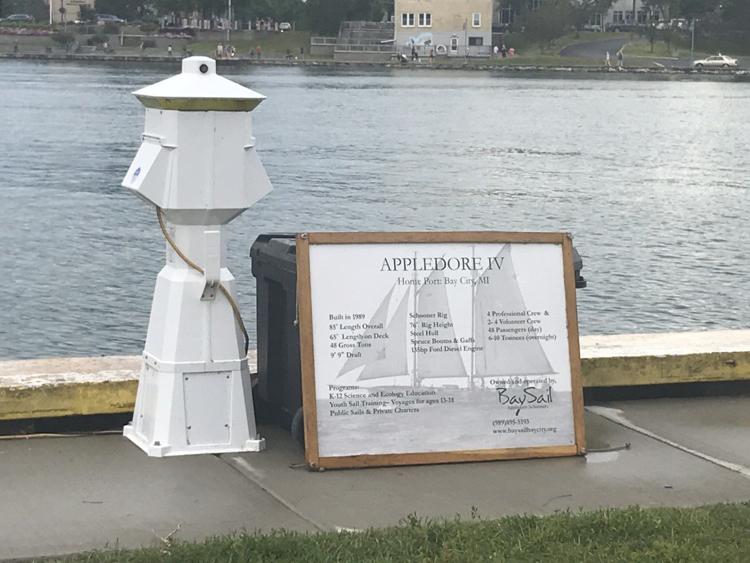 Tall Ships 2019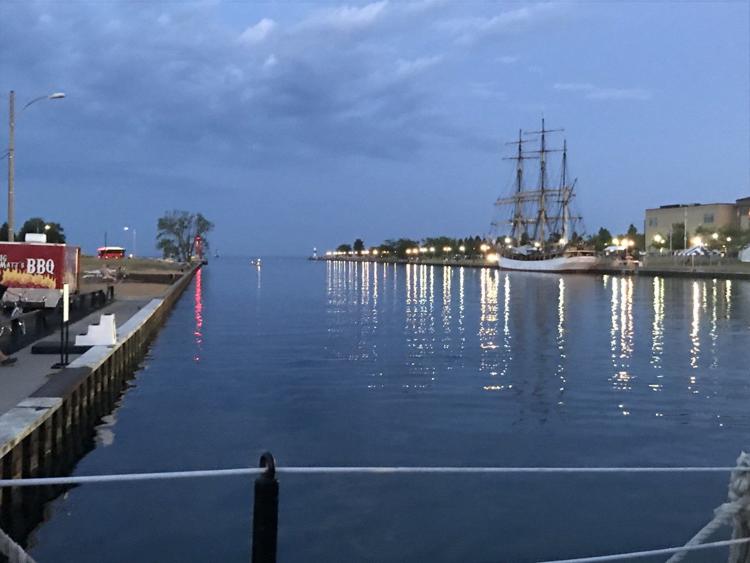 Tall Ships 2019
Tall Ships 2019
Tall Ships 2019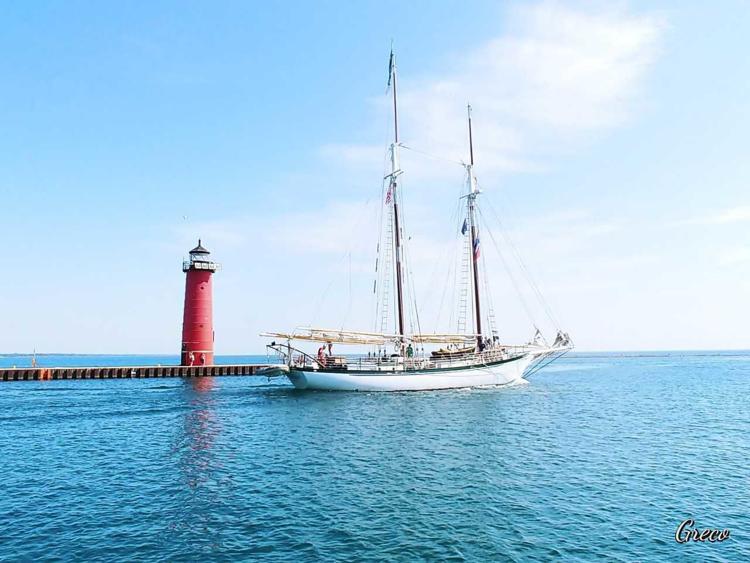 Tall Ships 2019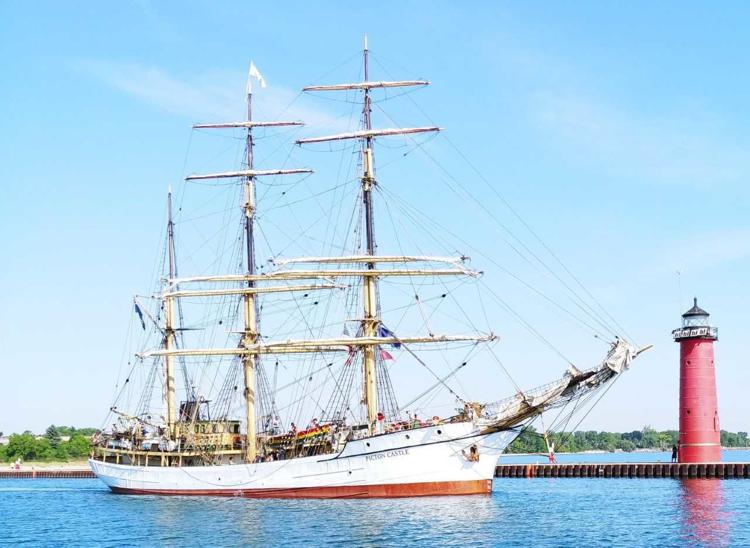 Tall Ships 2019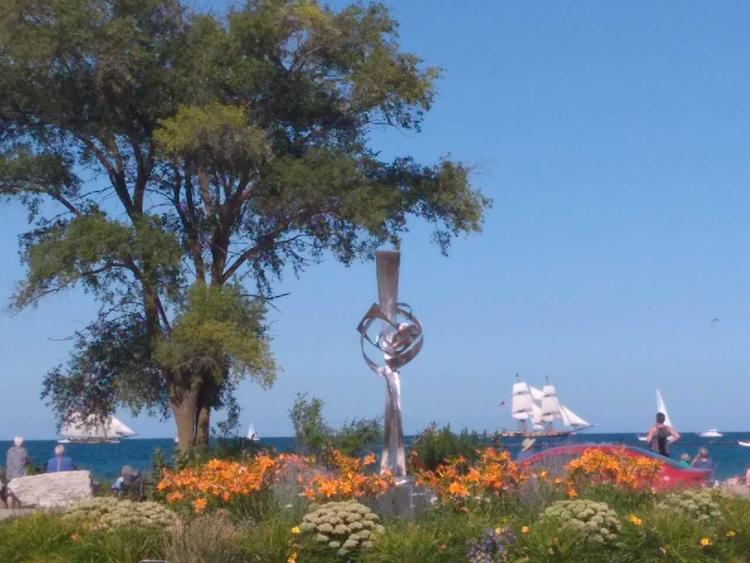 Tall Ships 2019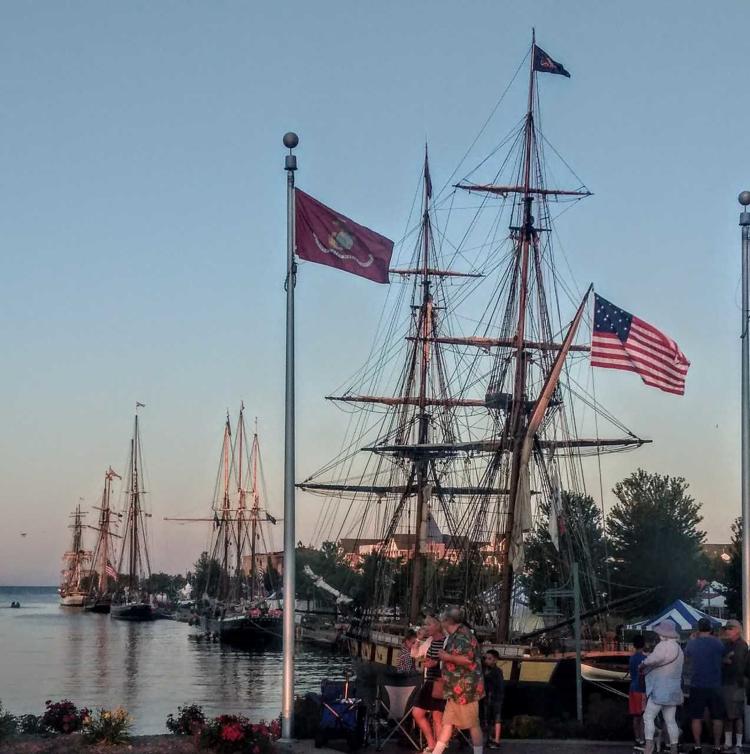 Tall Ships 2019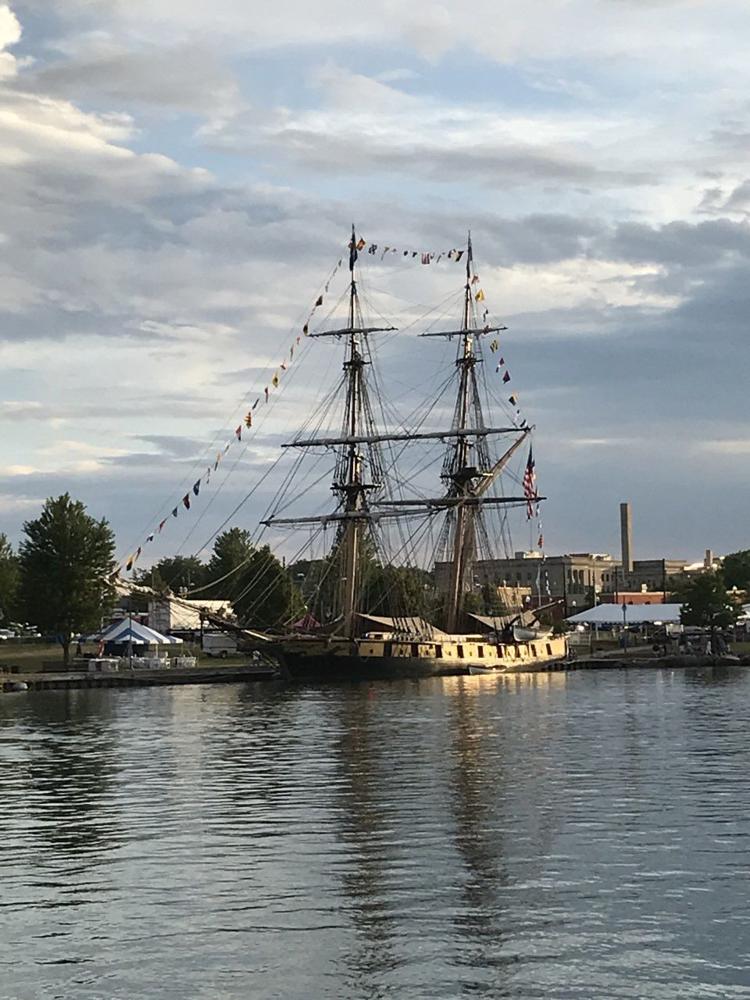 Tall Ships 2019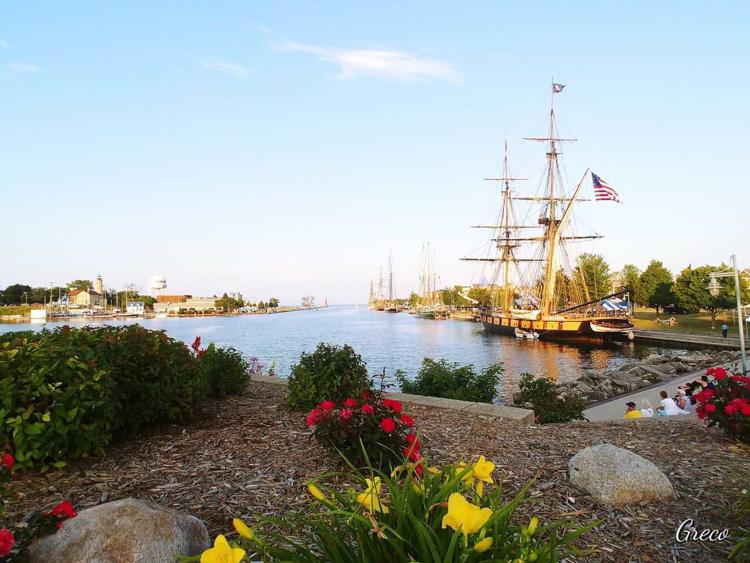 Tall Ships 2019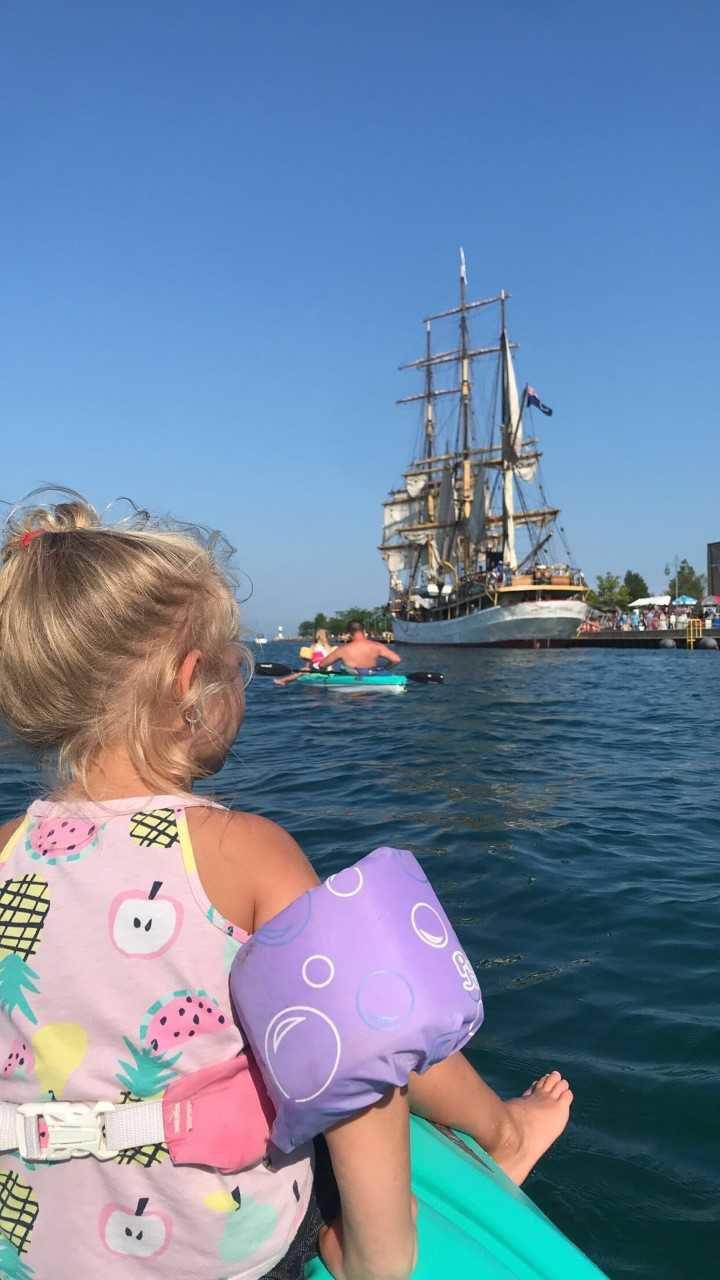 Tall Ships 2019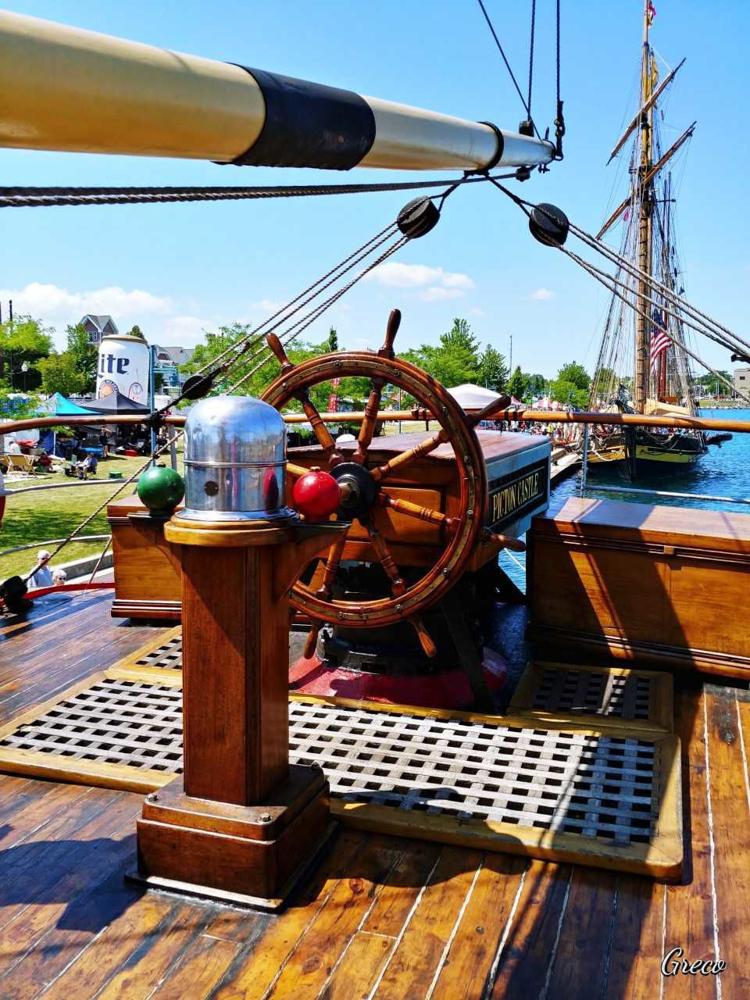 Tall Ships 2019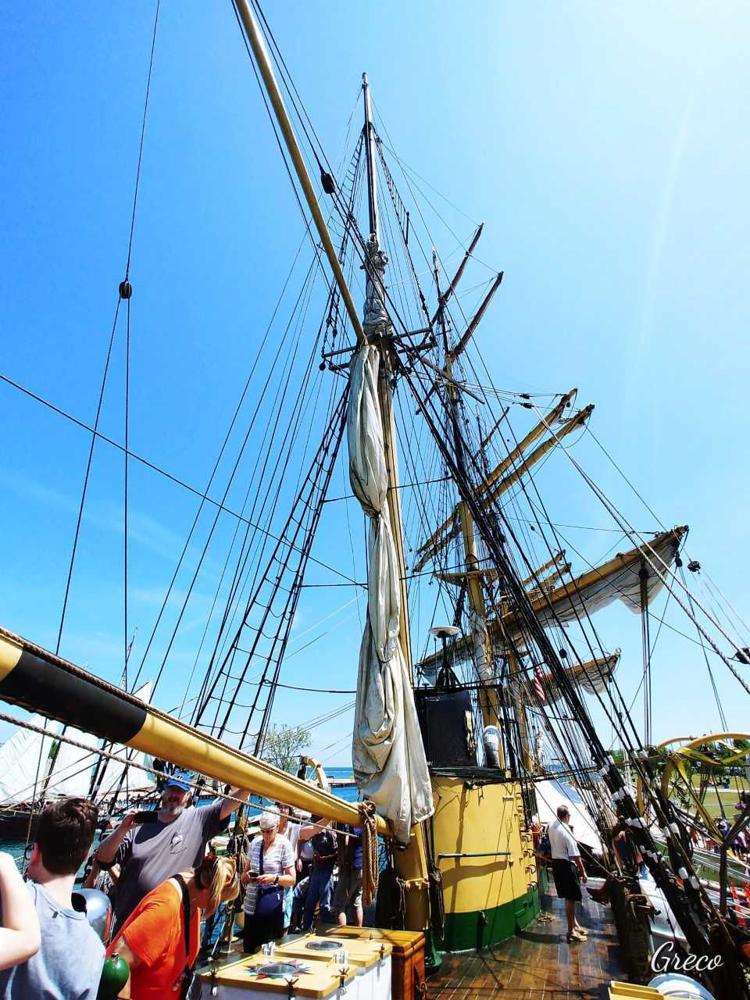 Tall Ships 2019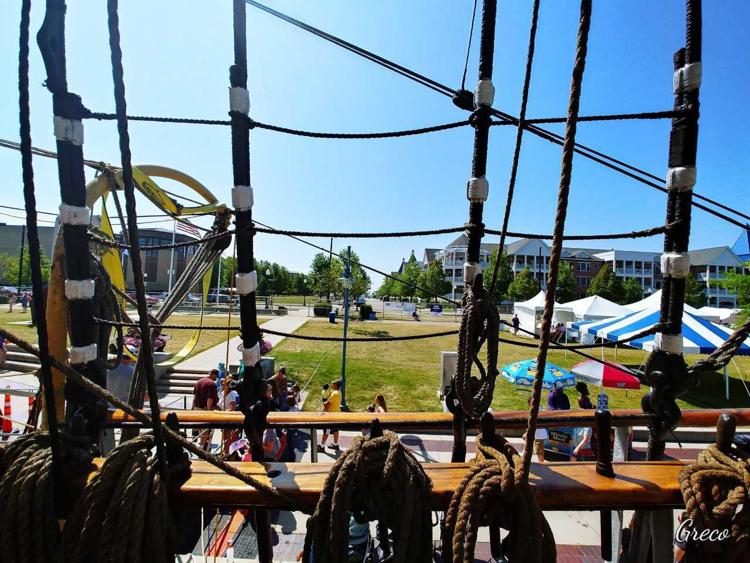 Tall Ships 2019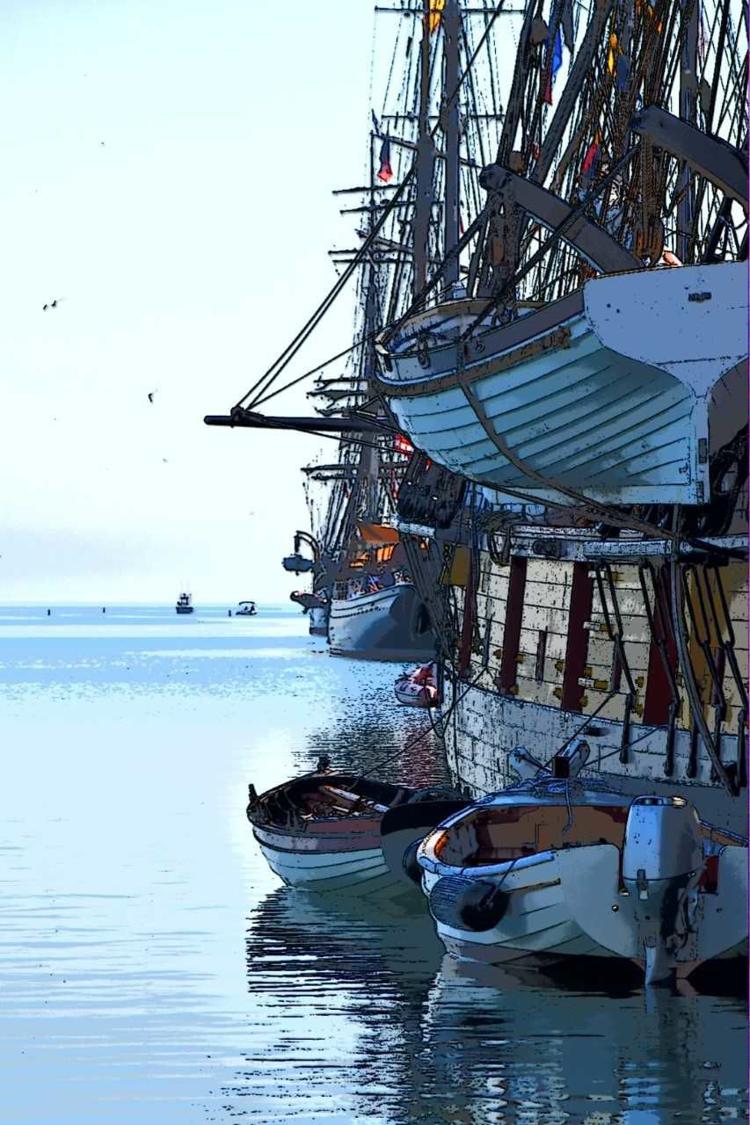 Tall Ships 2019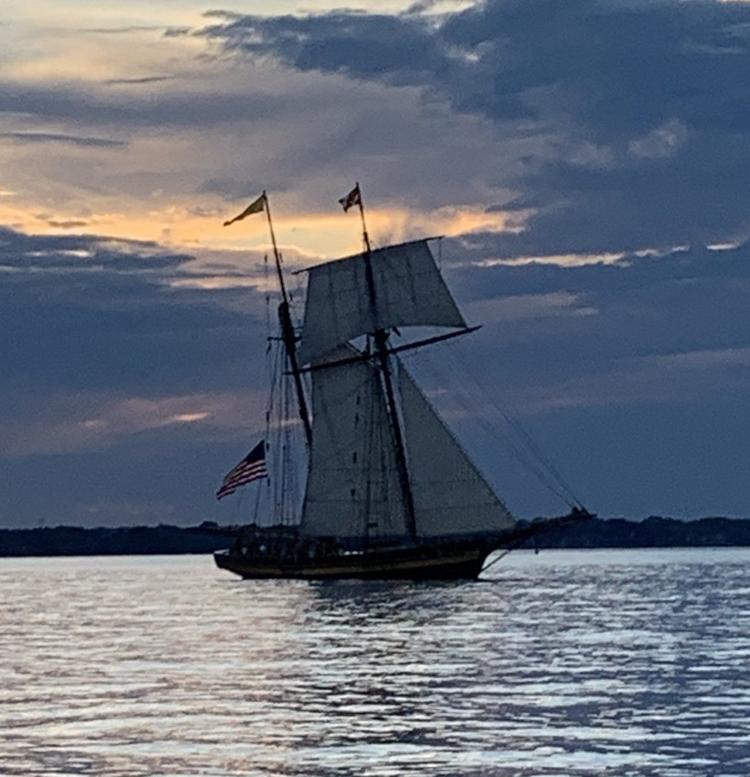 Tall Ships 2019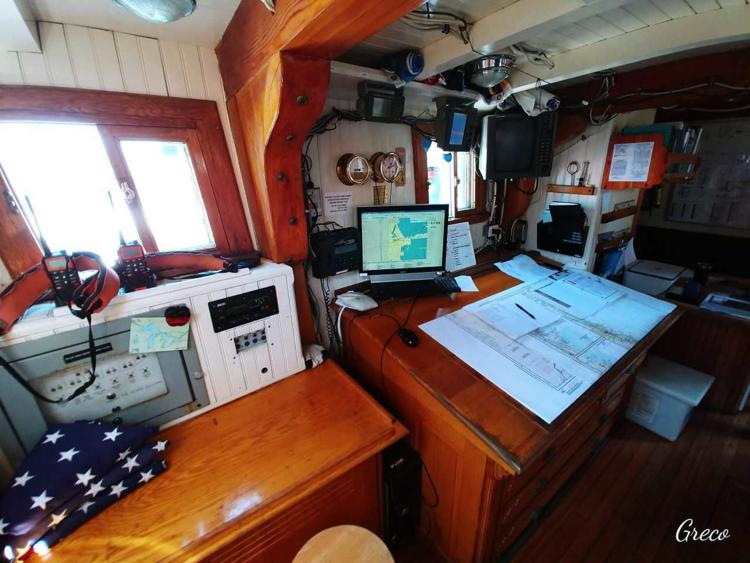 Tall Ships 2019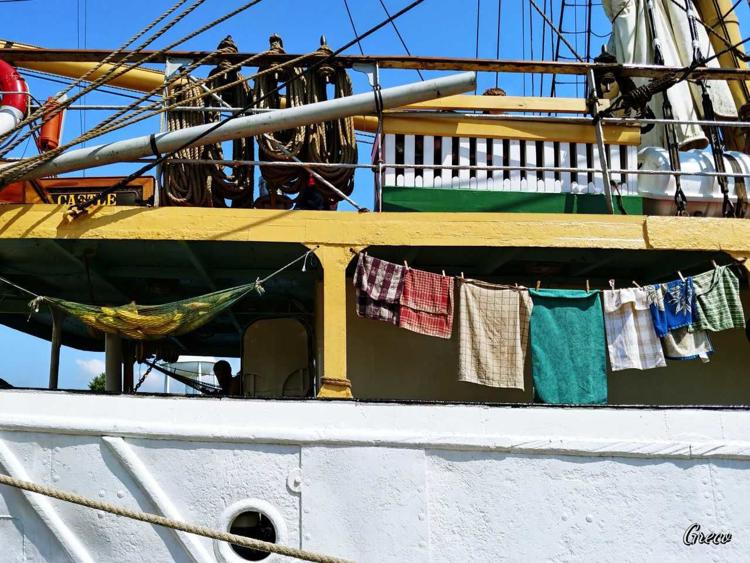 Tall Ships 2019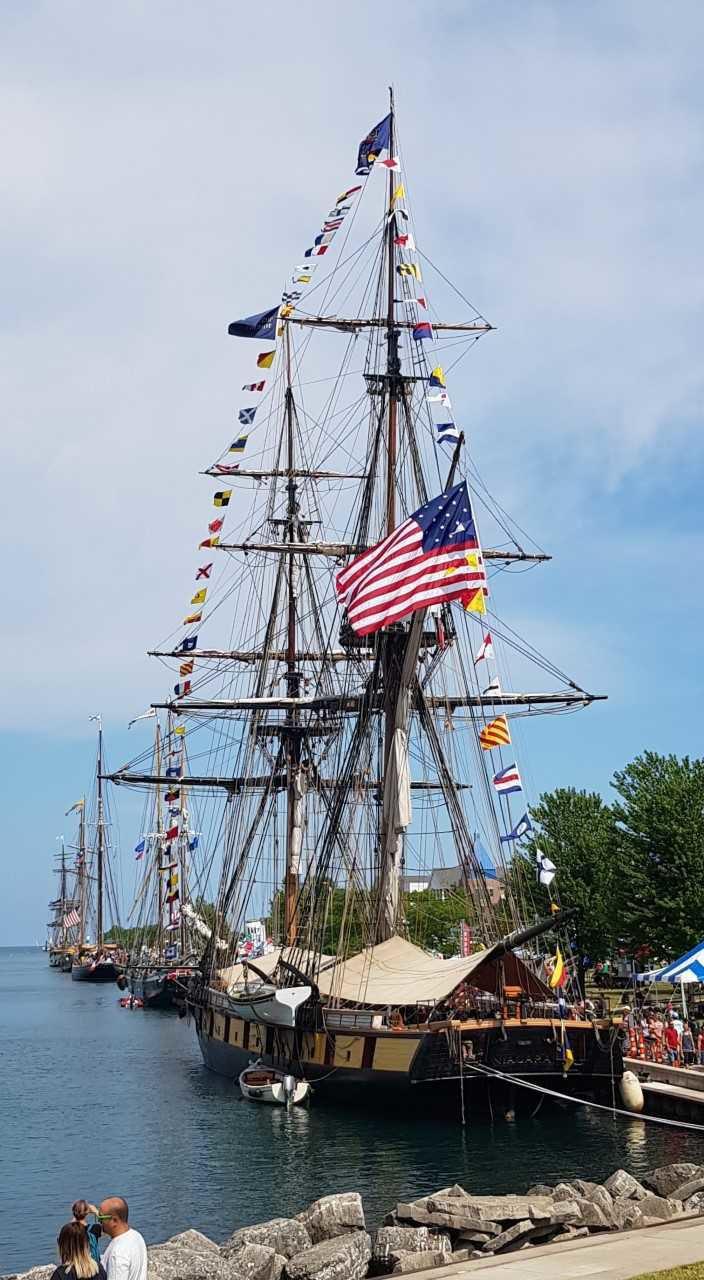 Tall Ships 2019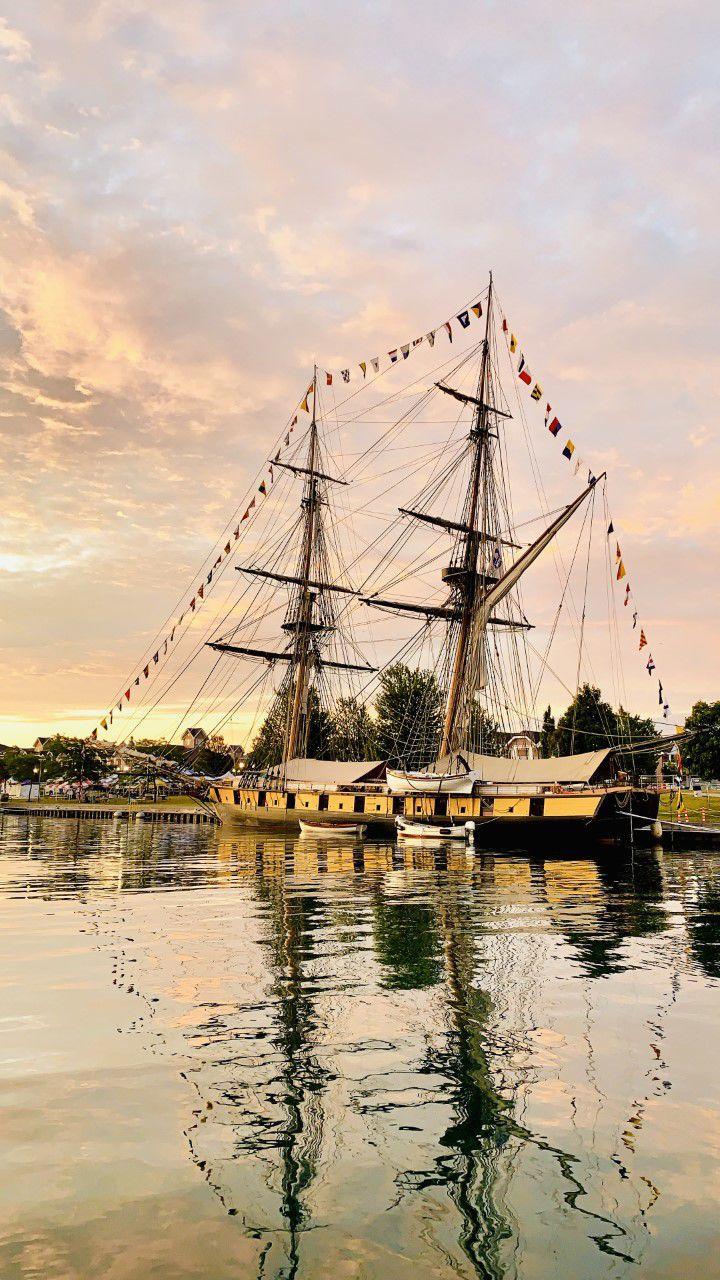 Tall Ships 2019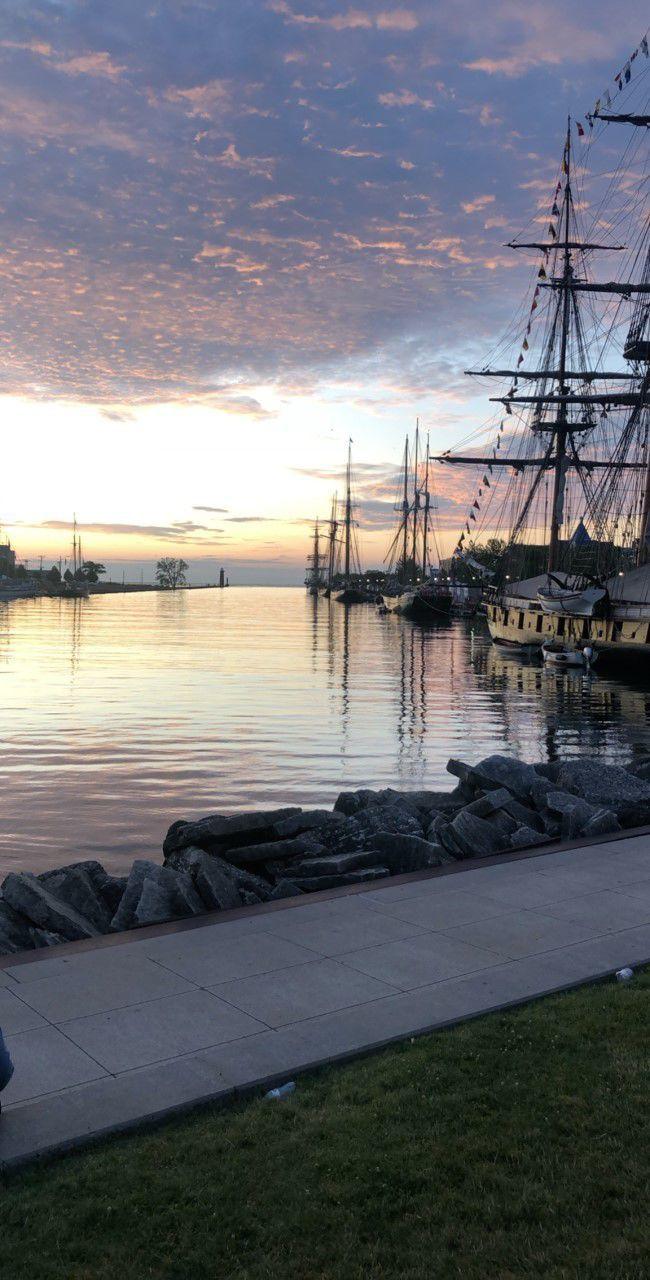 Tall Ships 2019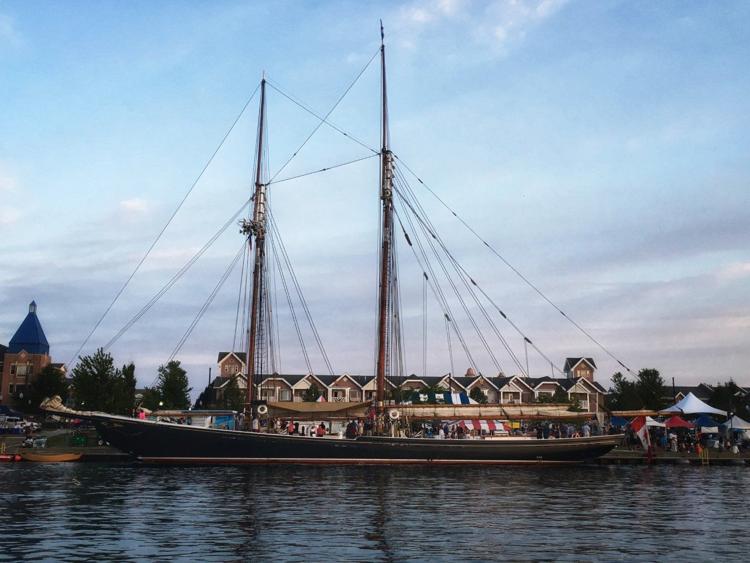 Tall Ships 2019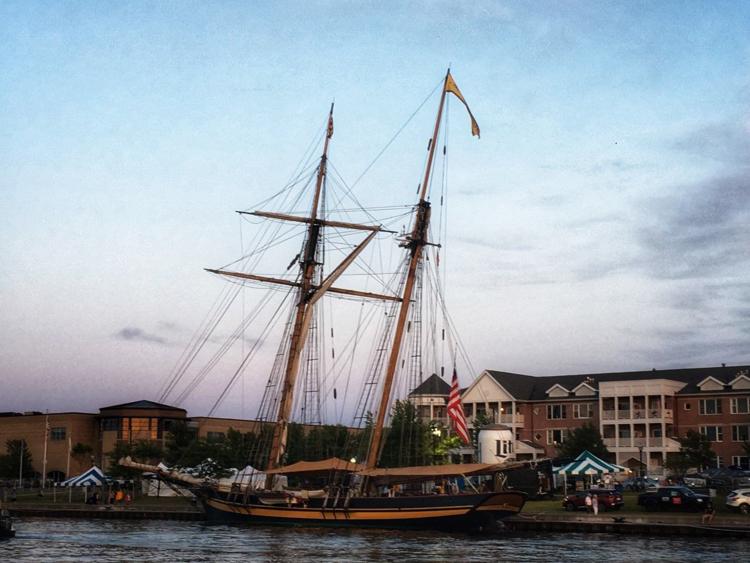 Tall Ships 2019