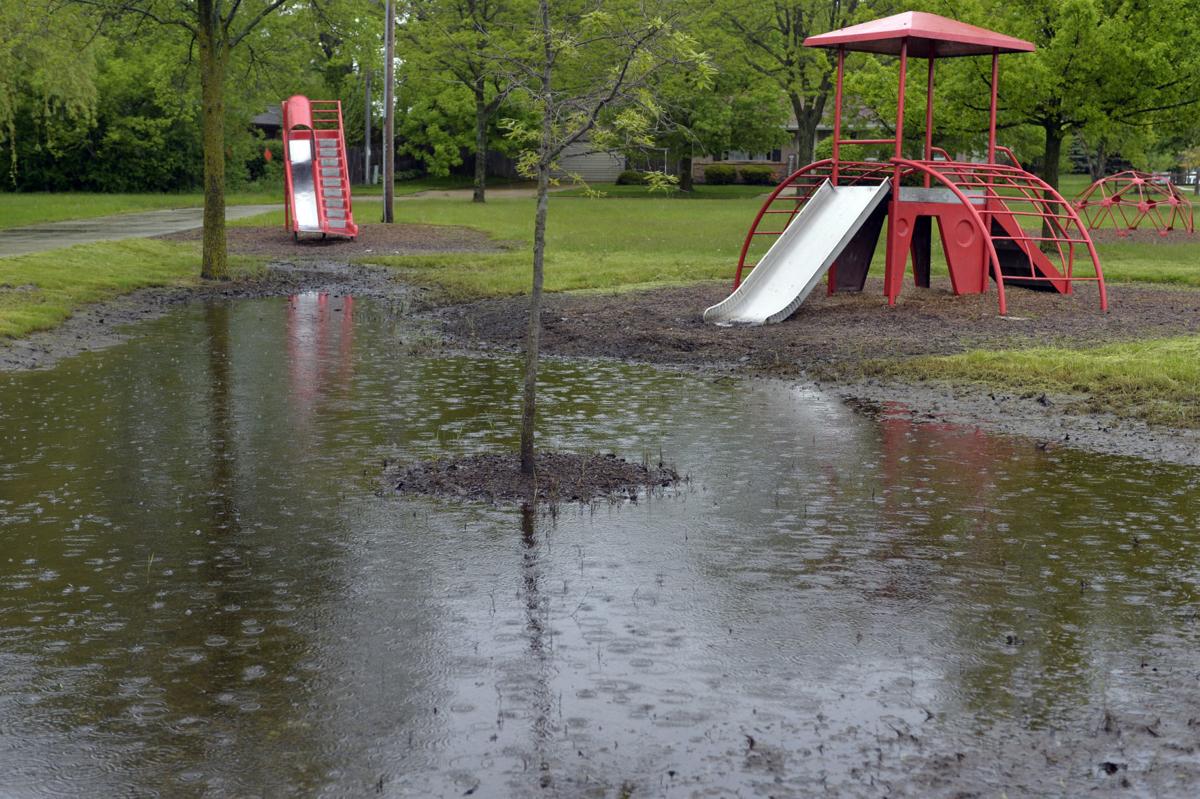 Today's problem: Two readers, MH and F, contacted Fix It to complain about standing water at Schulte Park on the south side of Kenosha. This park is located at 4400 87th Place.
MH wrote: "Schulte Park, a park named after Eugene 'Willis' Schulte, and dedicated to Kenosha News carriers, has had large amounts of standing water ever since the cellphone tower and access path were put in last summer. The north half of the park has essentially been rendered useless due to wet, soggy, muddy conditions. Not to mention the standing water will be a mosquito breeding ground."
"This is a small but beautiful and beloved park in our community. It seems some simple grading near the cell tower access road could quickly remedy the problem," MH wrote.
When Fix It visited Schulte Park on May 30, a steady rain was falling and there was a fairly large pool of standing water next to the playground equipment.
Fix It contacted the Kenosha Public Works Department to ask if the city could regrade the area where the water collects next to the playground equipment to eliminate the pooling water, or perhaps even relocate the playground equipment to a different area of the park that doesn't have the water pooling problem.
City responds: A spokesperson for the Public Works Department wrote, "Staff is aware of the situation, and (they) are working on a temporary and permanent fix. The city is also working with the cell tower installers to correct some of the grading that was done with the driveway.
"The final as-built of the driveway was found to not be in compliance with the approved plans. In the meantime, our parks department will be monitoring and pumping the standing water in this area, as necessary, until we are able to install the permanent fix.
"It is staff's goal, if weather cooperates, to have the temporary fix constructed next week (the week starting June 2) through the installation of a drain tile.
"There is also a larger plan that is being developed for Schulte Park for a pavilion and splash pad. During this process, the entire park topography is going to be reviewed. The agreement for development of the larger plan was approved by Park Commission on May 13," the spokesperson wrote.