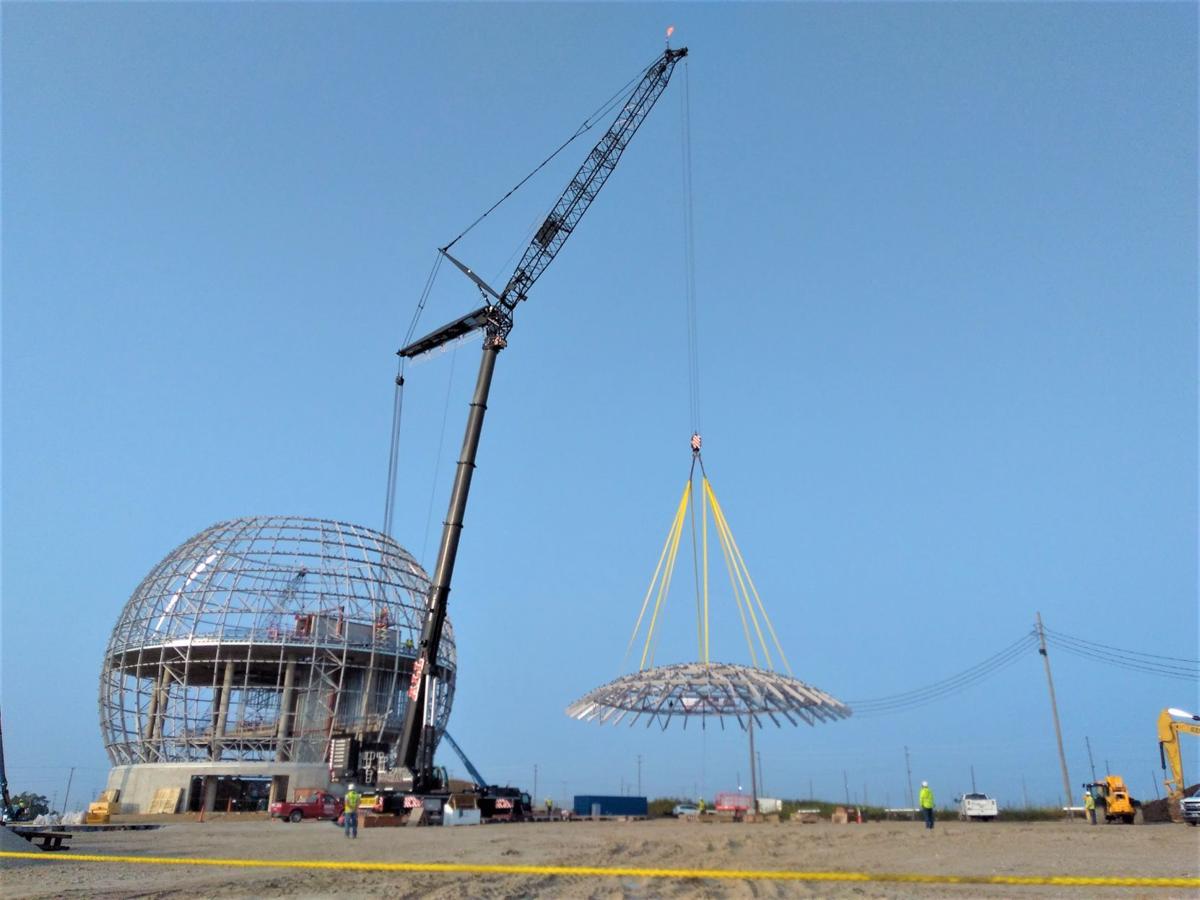 MOUNT PLEASANT — Foxconn may be building servers, or at least parts of servers, for Google in Mount Pleasant, according to a Monday report from Bloomberg news service that cited "people familiar with the matter."
Foxconn has not been definitive recently about what it will be doing in Mount Pleasant.
Initial plans to create a massive Gen 10 factory that would make larger liquid crystal display screens for TVs and vehicles — announced three years ago and dubbed "the eighth wonder of the world" by President Donald Trump when he visited Mount Pleasant in June 2018 — have been officially discontinued. The most recently announced plan, a Gen 6 facility to make smaller screens for devices such as phones and tablets, is no longer locked in.
Claude Lois, Foxconn project director for the Village of Mount Pleasant, confirmed to a City of Racine commission last week that the Gen 6 plans are "on hold" at least until the COVID-19 pandemic is over.
As of Tuesday, Google had yet to reply to a request for comment.
Moving production out of China
According to Bloomberg's reporting, Foxconn is looking "to diversify" its business partners, since half of the Taiwanese company's revenue comes from Apple. Also according to Bloomberg, the Taiwanese company is rushing to get manufacturing roots planted in the U.S. "as Washington ramps up scrutiny over a largely Chinese-focused global electronics supply chain."
In a statement to The Journal Times, Foxconn Technology Group neither confirmed nor denied if it was working with Google.
"Foxconn is currently developing data center infrastructure in response to customer demand in Wisconsin and the U.S.," the company said in the statement. "However, as a matter of policy and for reasons of commercial sensitivity, we do not comment on any aspect of our specific operations or work for previous, existing and potential customers."
Ongoing dispute with state
That lack of clarity has led the Wisconsin Economic Development Corp. to demand Foxconn negotiate a new contract with the state in order to receive tax credits, a demand Foxconn is fighting.
Under the original contract, signed in 2017 by then-Gov. Scott Walker, Foxconn would earn incentives totaling as much as $3 billion over 15 years if the company reached the 13,000-employee benchmark and made a $10 billion capital investment in the state.
This year could have marked the state's first payment of refundable tax credits to Foxconn. The company fell 82 jobs short of the minimum required to claim state tax credits in 2018.
Foxconn said it created more than 800 jobs in 2019, above the 520 minimum needed for state subsidies. Under the contract, the goal was to have 2,080 full-time jobs and more than $3.3 billion in capital expenditures by the end of 2019.
Foxconn's jobs report this summer also identified more than $415 million in capital investments — a considerable increase from the $280 million reported by Foxconn in April.