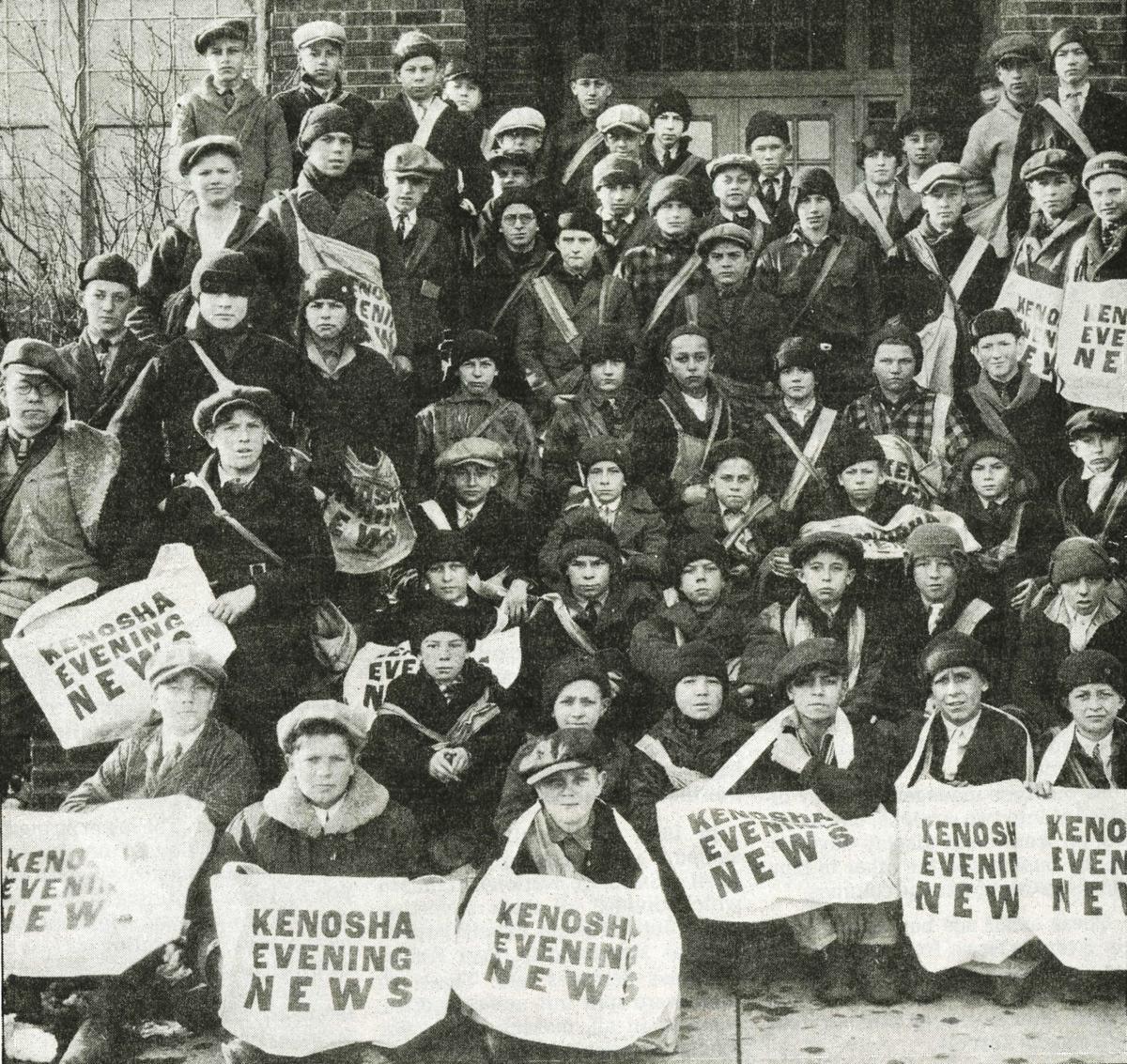 What is the one product delivered to homes where residents want it every single day? It's consistently there, it's convenient, and it offers a variety to do and to talk about.
If you said it's a newspaper, you're a subscriber. If you didn't know, you might be surprised to realize this.
It's been this way for decades. To this day, with all the new technology in this digital age, a newspaper comes to your door or where you want it thanks to dedicated carriers in Kenosha County and around the country.
Here, 80 to 90 carriers deliver the Kenosha News. Now in our 125th anniversary year, we think as many as 10,000 people have delivered the paper at one time or another.
One of our anniversary year goals is to recognize carriers and bring them together for a reception. We want to hear from them and have made it convenient with the timeline form introduced earlier this month.
Fill it out online at www.kenoshanews.com/promotions/news/timeline_project and tell us about your time as a carrier. Or look for the coupon that runs in the paper occasionally and fill it out and send it to us. What route did you have? Did you work for Bill Schulte and Frank Sisk? What do you remember about delivering papers?
I often hear from readers who say they were former carriers and maintain that connection with the Kenosha News. Many times they go back to when students delivered the paper after school, before it became a morning paper.
Rep. Peter Barca, D-Kenosha, is Gov. Tony Evers' nominee for state revenue secretary. But his first official job — "one of my favorite jobs" still — was delivering the Kenosha News.
He started as an assistant paper boy at age 11 and was promised a route when he turned 12. Circulation manager Bob Galligan called on his birthday and Barca delivered papers for the next three years. He remembers putting the bag of papers over his shoulders and walking or riding his bicycle along the route after school.
"It was the best birthday present," Barca said last week. "You really learned a lot of skills. You had to be independent and responsible, and you had to collect."
Kerry Connelly of Kenosha recently filled out our timeline about his time as a carrier. "I started helping my brother, Brian, on his route that ran down 14th Avenue and 68th Street. He was 12 and I was 8 (approximately 1957). I got my own route when I was 12," he wrote.
He recalls having "a good experience as a paper boy," delivering close to 50 papers per day, and remembers well having to collect from families during dinner time once a week.
"I learned to be on time, manage money and appreciate the difference in families," he told me. "Most of my friends had paper routes."
Dr. John Matteucci remembers delivering papers in western Kenosha County, first as a youth carrier and then as a truck driver until he went to college. He recalls driving 110 miles a day in the mid 1950s, dropping off papers at homes and stores.
"The Kenosha News was like family," he said. "Everybody who worked there did everything together." His three brothers followed him in delivering papers under the guidance of circulation director Schulte.
Matteucci, a retired dentist after 40 years, spends part of the year in Arizona and returns here for the warmer months.
We hope to hear more stories like Barca's, Connelly's and Matteucci's, and we'll share them with our subscribers, who may remember their service.
And subscribers like Judith Lichter Summers appreciate their carriers greatly. She told me her paper is right at the garage door, where she wants it, every day, and it's been that way for 20 years.
"We've been blessed. I think the job they do is great," said the Somers resident, who saves the bags around the paper and returns them to her carrier.
Dennis Serpe of our advertising department is coordinating this carrier recognition initiative during our 125th anniversary year. He knows many former carriers but hopes to hear from everyone who delivered papers at one time or another.
Please share our online timeline form or our printed coupons with anyone who talks about being a former or current carrier.
Thanks for reading us. Please contact me with any concerns or suggestions about any of our products.