Editor's note: Each Monday, the Kenosha News takes a look at the life of a Kenosha County resident who has recently died. We share with you, through the memories of family and friends, a life remembered.
Walter Mitchell, a.k.a. Mitch, was a teller of "sea stories"— stories you'll never forget.
After serving in the Navy during World War II, he regaled friends with tales of those days, recalls longtime friend and former neighbor Dan Arroyo.
"When you first met him, he was a little rough around the edges; a very cautious man, but once he found I had been in the Navy, too, I was in," Dan said.
"He liked to tell stories when you got him talking," said his daughter, Pat Mitchell. "He would tell stories about the Depression, what it was like growing up and details of Kenosha and the buildings."
For 30 years Mitch worked as a postal carrier in Kenosha. "He knew all the people on the route and remembered addresses where people lived," Pat said.
Mitch's favorite things included family, motorcycles, watching car races and his dogs. "He raised five Labrador retrievers and took good care of them," Pat said. "On Sunday mornings, he loved to lay on the bed with his dogs and his kids."
Walter L. Mitchell "Mitch", 95, of Kenosha, passed away Feb. 2, at Home Inspired Nursing Home in Kenosha. His survivors include his daughters, Patricia Mitchell and Kelly Mitchell; and extended family, Connie, Danny, Tiffany, and Brian Arroyo.
Early life and military service
Mitch was born in Kenosha, on June 22, 1924, to Clarence and Hazel Mitchell. He attended local schools, but before finishing high school went to work for the Civilian Conservation Corps.
In 1942, he joined the Navy, serving as a gunner's mate and aviation ordnanceman aboard aircraft carriers. He was in Pearl Harbor following the attacks and participated in the 1944-1945 campaign to liberate the Philippines.
Following his honorable discharge in 1947, Mitch returned to Kenosha, married and had three children. When the marriage ended in divorce, he was awarded custody of his kids and raised them on his own until they finished high school.
Mitch began working with the Post Office in 1955, delivering mail primarily in the McKinley schools neighborhood.
"He liked being outside; he didn't like the confinement of an office," Pat said.
On June 9, 1962, he married Carol Robinson in Kenosha, and they had two daughters.
"As a dad, he was strict and stubborn — you did the right thing and followed the rules — but he was always fair," Pat said.
A progressive parent
On the other hand, Mitch was a progressive parent when it came to his daughters, she said. "He was from the older generation, but felt women could do what they wanted to do. He had great respect for women."
Mitch taught his daughters how to ride motorcycles, handle guns and took them to car races. "He let us do whatever we were interested in," Pat said.
Mitch himself enjoyed a collection of bikes, from Harley Davidson cruisers to dirt bikes.
Dan met Mitch when Dan, a Navy man, was transferred to Great Lakes and moved into the house next door.
"He'd see me working around the house, let me flail around a bit, then lend a helping hand," Dan said.
As they became friends, Mitch slowly unfolded his favorite "sea stories."
"He told one about the time a man joined Mitch and his shipmates in a game of horseshoes on (Midway Atoll) in the Pacific, and the man turned out to be Admiral Nimitz," Dan said.
Although Mitch did not complete formal schooling, he was "intellectually curious" and a big reader, said family. "He liked Westerns, general education and world affairs. He stayed politically active and voted until recently," Pat said.
Dan was impressed by Mitch's memory. "I think he had a photographic memory. He could tell you the specifications of every aircraft or ship he ever dealt with, and when he worked for the post office, he could tell you the name of almost every person on his delivery route."
"He had a lot of wisdom from just watching the world," Pat said.
He also loved geography and was an avid map reader, added Pat. "I think he kept every map of every place he went," she said.
Retirement and travel
After his retirement from the post office, Mitch and Carol traveled, often visiting Dan and his family.
Although he didn't choose to join veterans' groups, Mitch maintained connections to his military service, Pat said.
In 2011, he and Carol visited The High Ground, a veterans memorial park in Niellsville. "He was proud of being honored with a 'living stone' for his military service," Pat said.
In 2013, Pat took her father on a veterans Honor Flight to Washington D.C.
"He did a little of everything in his life, Pat said. "He always did the right thing and had an honor about him," Pat said.
"Mitch had an amazing life," agreed Dan.
SIMMONS BLOCK PARTY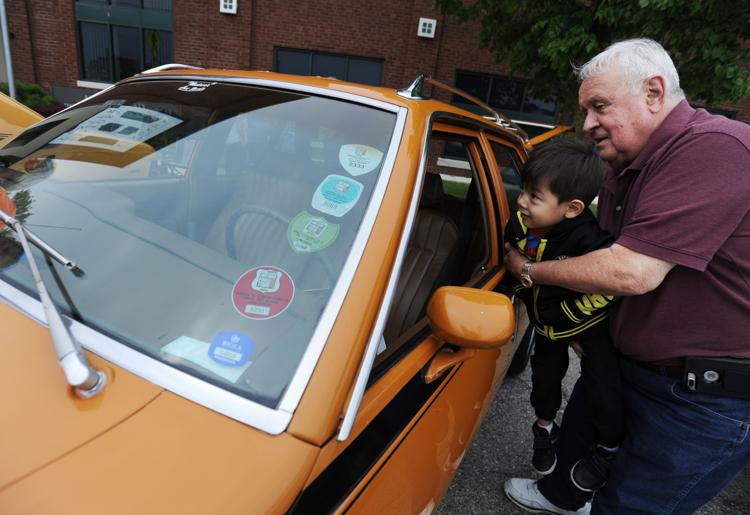 Harris and Hudson with Matt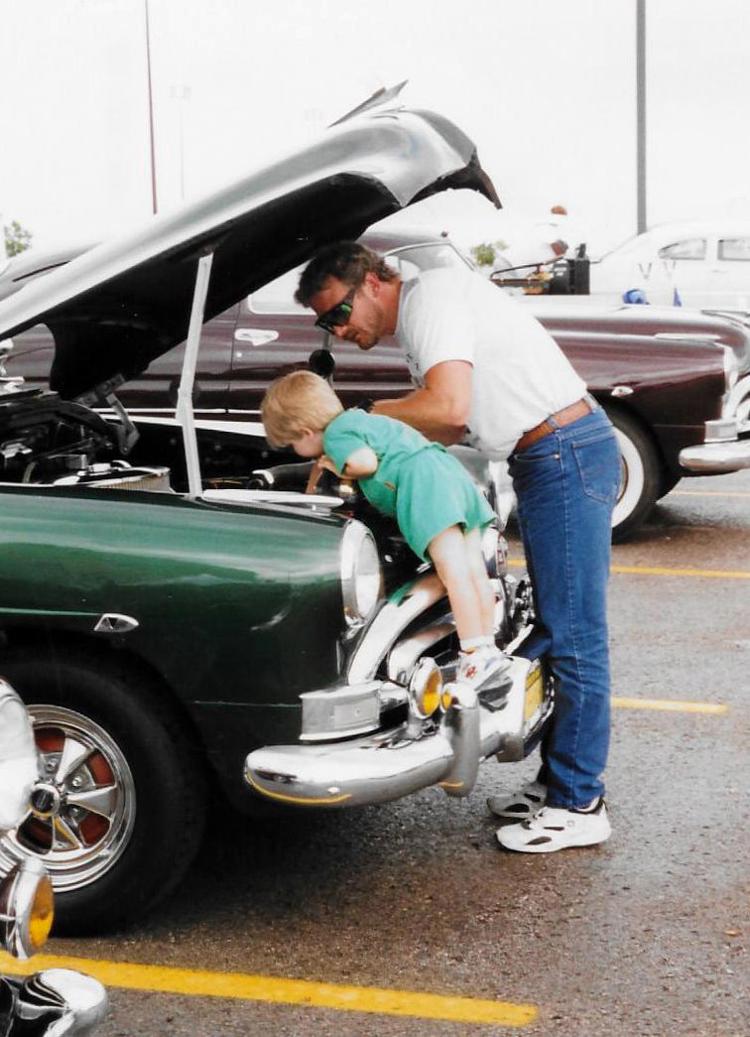 CAR SHOW BAKER PARK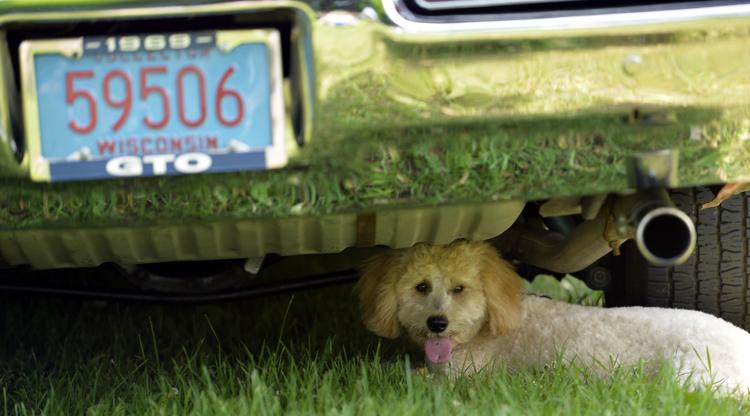 CAR SHOW BAKER PARK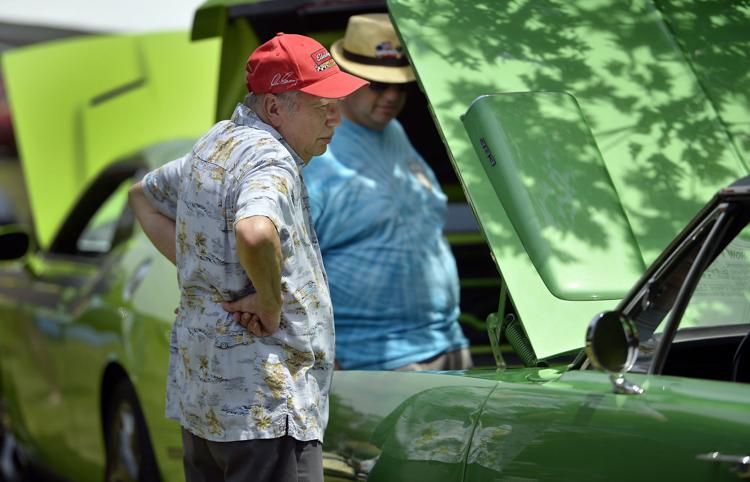 CAR SHOW BAKER PARK
CAR SHOW BAKER PARK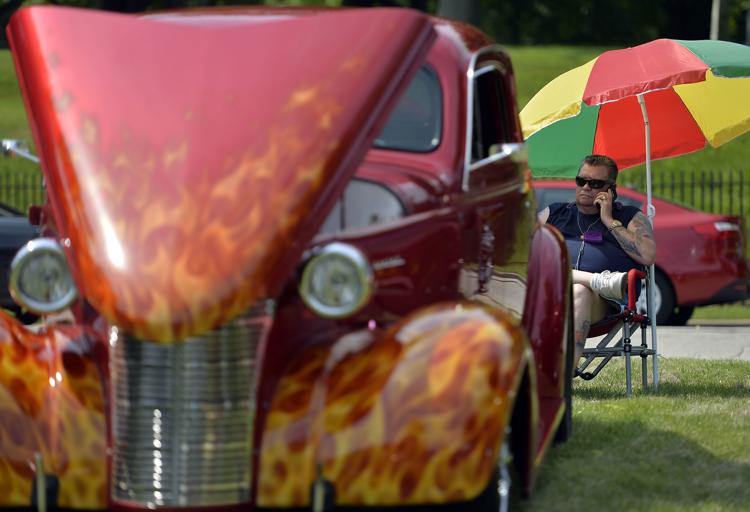 CAR SHOW BAKER PARK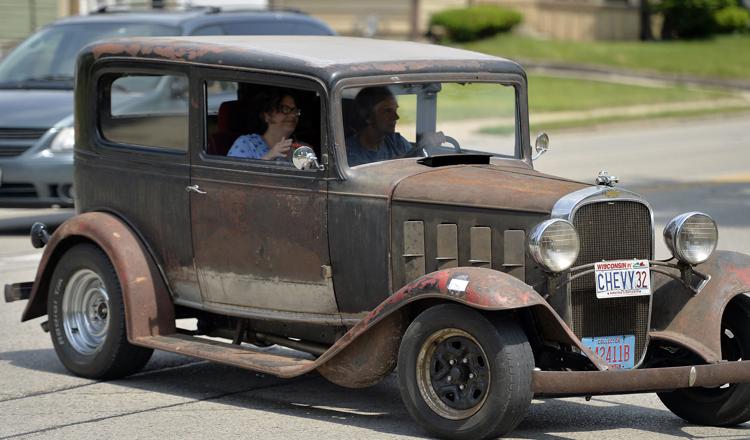 CAR SHOW BAKER PARK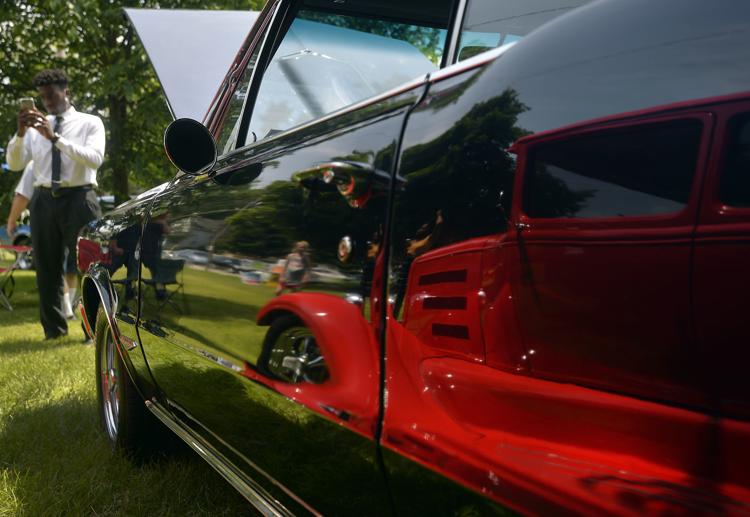 CAR SHOW BAKER PARK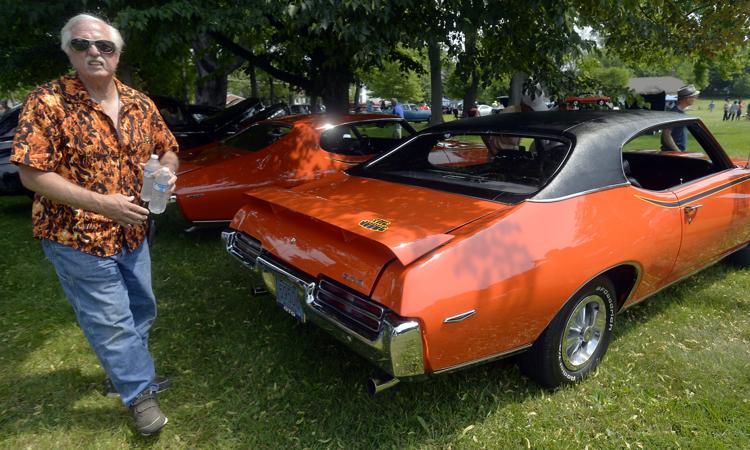 CAR SHOW BAKER PARK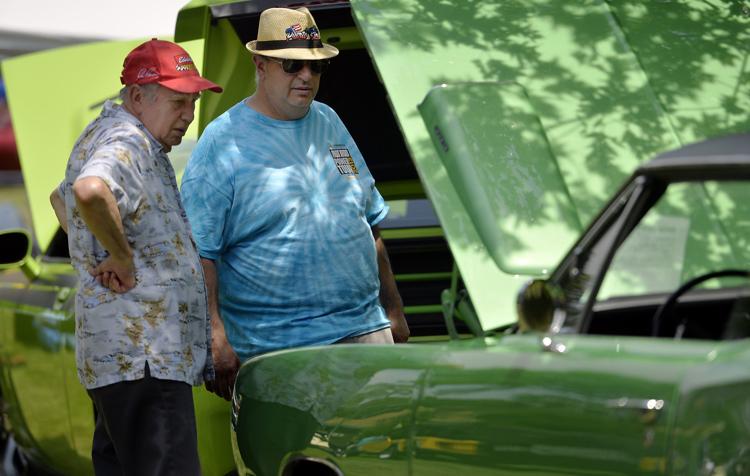 CAR SHOW BAKER PARK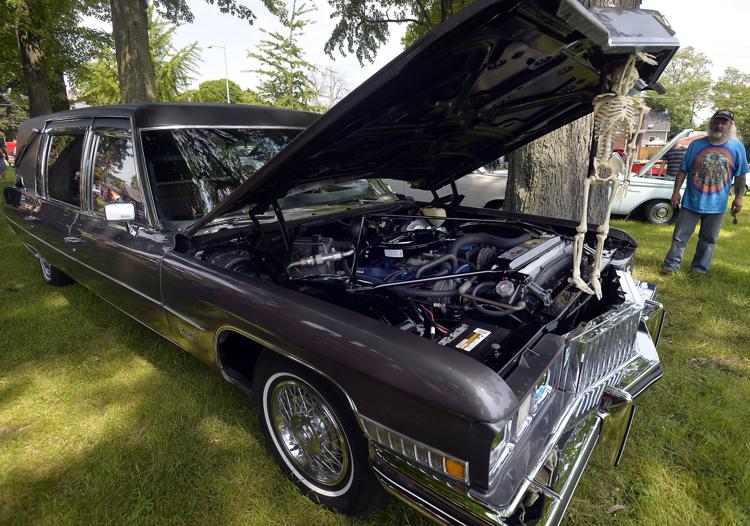 WOUNDED WARRIOR CAR SHOW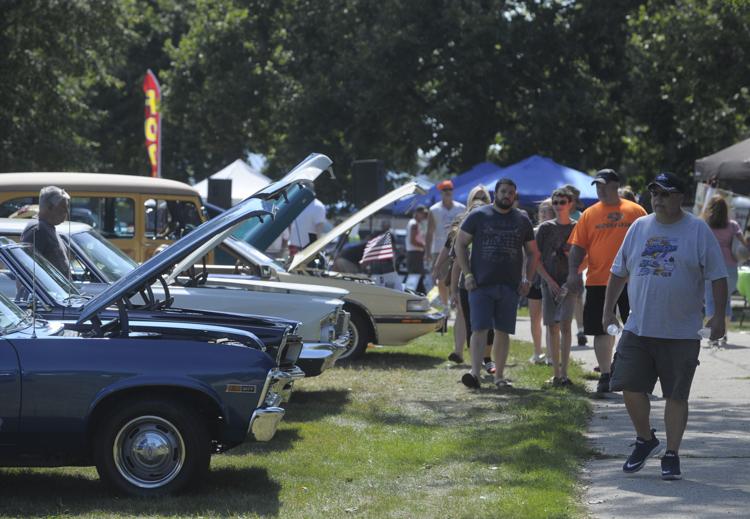 CAR SHOW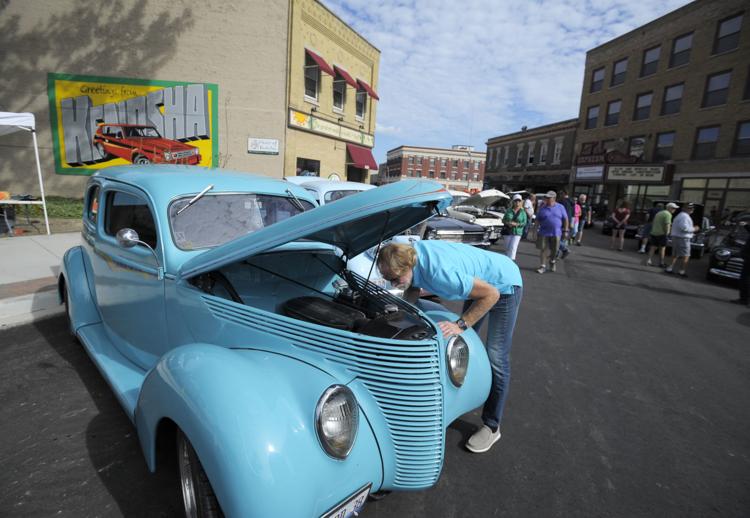 CAR SHOW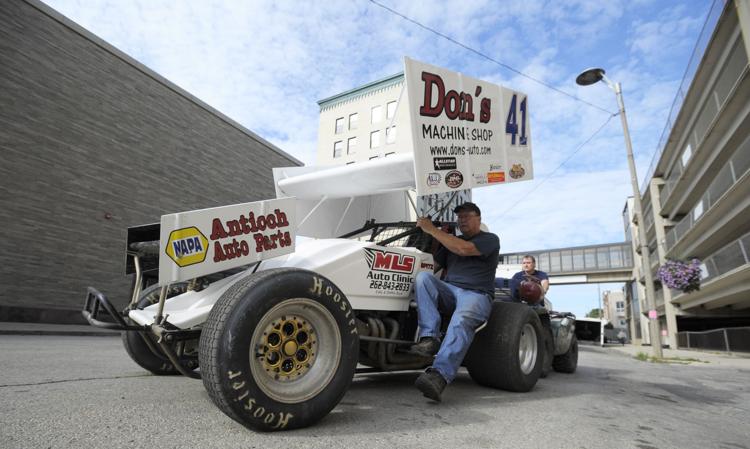 RODS FOR A REASON CAR SHOW
RODS FOR A REASON CAR SHOW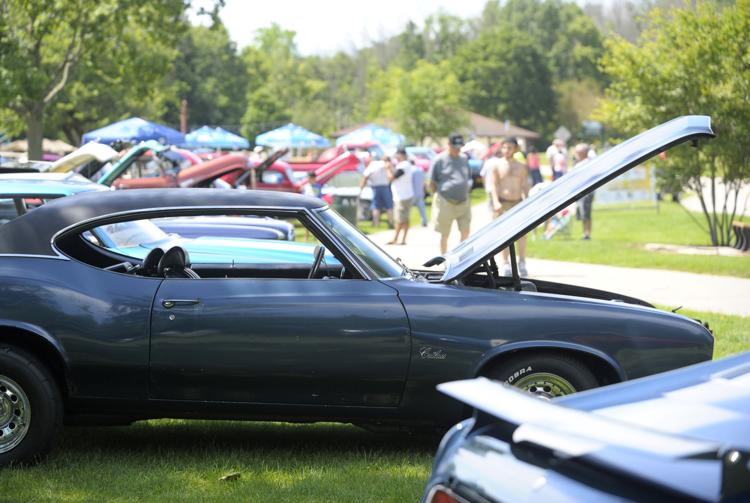 Get local news delivered to your inbox!
Subscribe to our Daily Headlines newsletter.