WILMOT—The grand champion steer took the top bid for beef at the Kenosha County Fair 4-H Youth Livestock Auction on Saturday.
The 1,360-pound Maintainer raised and shown by Joseph Ellerbrock commanded a $5.50 per pound price tag from Miles Truck Service.
The next highest bid for steers, $4 per pound, came for the reserve champion steer, a 1,355-pound Simmental, owned by Jacob Lois, of the Wheatland Willing Workers 4-H. That bid was offered by Kenosha Beef.
Although Ellerbrock, 17, has raised steers for most of his life, this is the first time one has taken the grand champion title. "It's pretty exciting," he said.
Ellerbrock, who will be a senior at Central High School in the fall, said he plans to use his sale money on tuition for the technical college in South Dakota he plans to attend after he graduates.
This was a first win also for Lois, 15. Although college is still a way off, Lois said he plans to put his money towards going to college at Iowa State University where his brothers have attended.
'A lot of hard work'
Asked what goes into the making of a champion-grade steer, Ellerbrock answered simply, "Dedication."
"A lot of hard work — early mornings, late nights — and a place to keep (the steer)," Lois said.
In the swine division, the grand champion, a 278-pound crossbred shown by Jordyn Schultz, was purchased for $8 per pound by Woodman's Markets.
The reserve champion, raised by Lizzy Petges, was also a crossbred, selling for $4 per pound to Festival Foods.
Schultz, 18, who is a recent graduate of Central High School, said she has been raising swine, steers and turkeys since she was 5 years old.
"Two years ago I had a grand champion steer and, two years in a row, grand champion swine," said the Salem resident, who belongs to the Brighton Bombers/Explorers 4-H.
Schultz's future plans include attending Gateway Technical College for nursing.
Bidders fill the stands
Most in the auction viewing stands were potential bidders or friends of bidders. Some businesses were corporate grocery stores, others were small local businesses.
Joelle Happ was there to bid on a hog on behalf of Happy Services of Burlington, the company she runs with her husband Matt.
"I'm a 4-H alumni and want to support the 4-H'ers," said Happ. Until she aged out of the program, Happ, now 25, showed pigs and dairy cows with the Bristol Challenge 4-H.
She said her target price for a pig would be "between $2 and $3 per pound. It's fun (to bid)," she said.
Bidding on steers and hogs on behalf of Robers Farms was Dianne Robers. In addition to obtaining meat for the family's use, Robers said, "We want to support the 4-H kids."
According to Rachel Crane, a member of the livestock sale team, both Happ and Robers won bids on Saturday.
Fair building fund
While many auction proceeds went to the hard-working 4-H members, some were donated back to the Kenosha County Fair building fund.
Tim Calkins, of Chicago, who attended the county fair with his daughter Anna, won a $4 per pound bid on the reserve champion goat owned by Ivy Whitrock of Trail Blazers 4-H. After he indicated he wanted to donate the proceeds to the building fund, the 63-pound goat was re-auctioned for a winning bid of $3 per pound.
Calkins said he came to the Kenosha County Fair last year and donated funds from his bid on a hog.
Explaining why he donates his bids to the Kenosha County Fair, Calkins said, "I grew up in 4-H as a kid, and we can't exactly have livestock in downtown Chicago."
SIMMONS BLOCK PARTY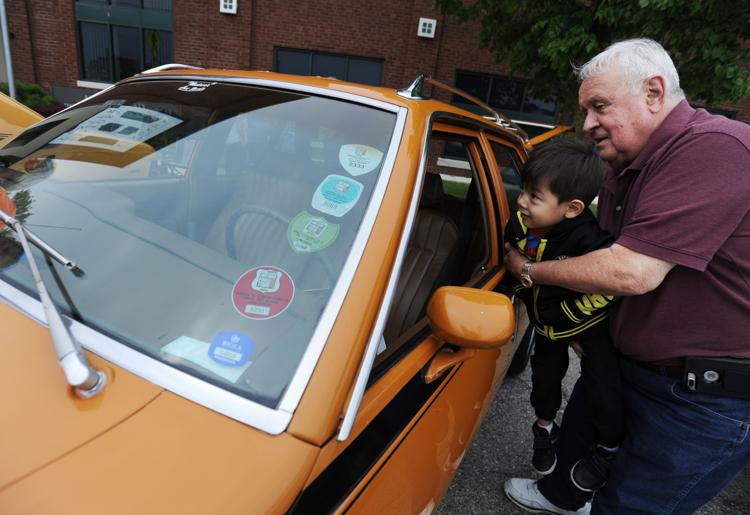 Harris and Hudson with Matt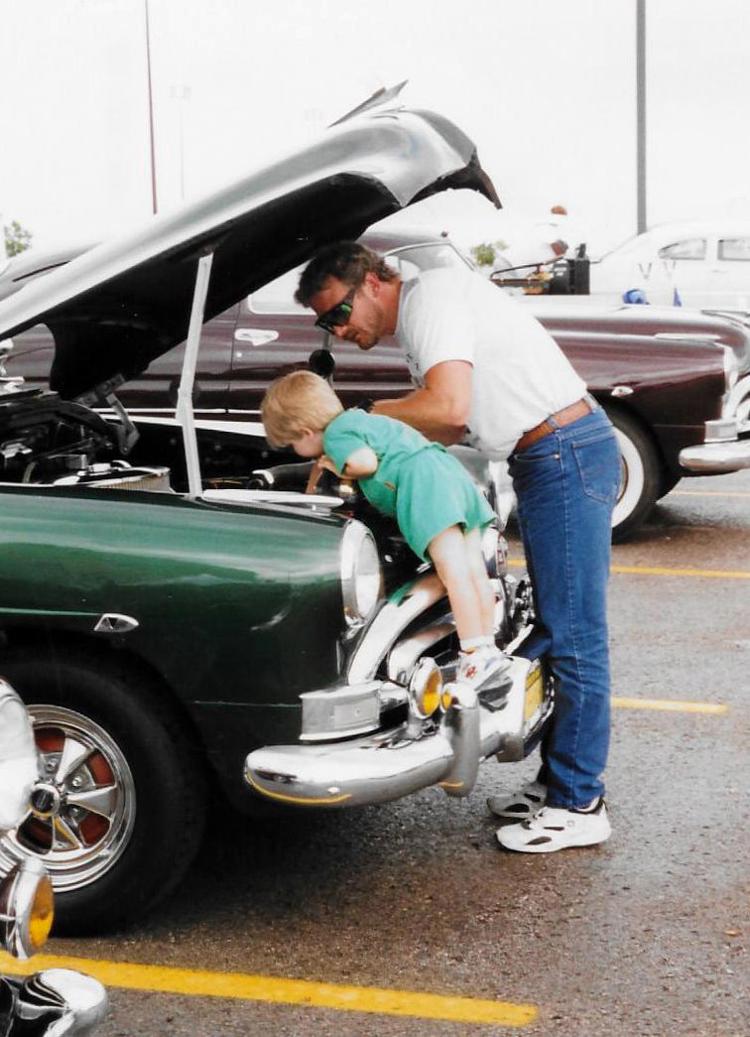 CAR SHOW BAKER PARK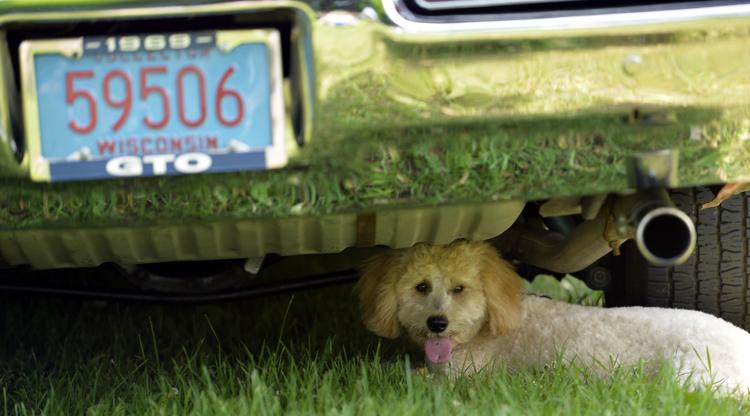 CAR SHOW BAKER PARK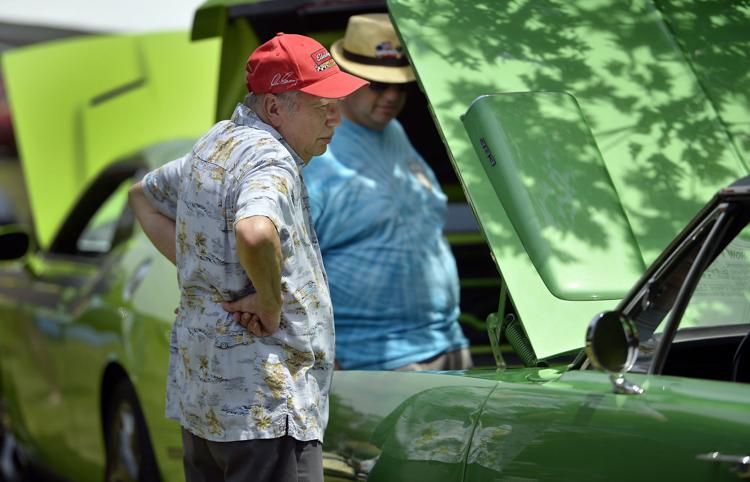 CAR SHOW BAKER PARK
CAR SHOW BAKER PARK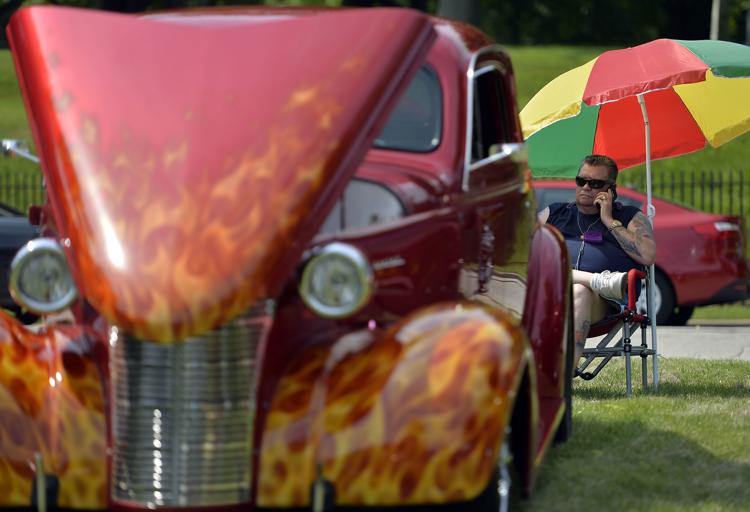 CAR SHOW BAKER PARK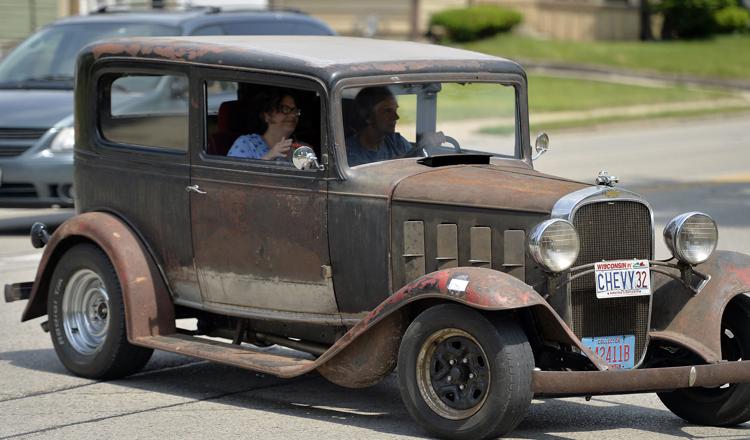 CAR SHOW BAKER PARK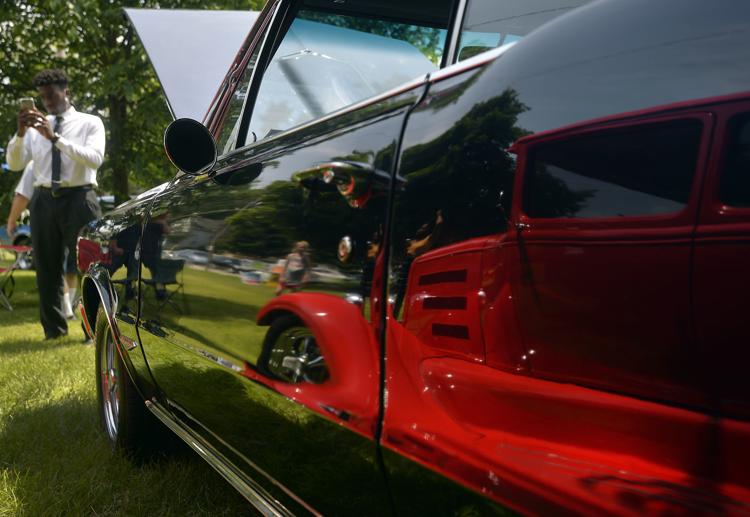 CAR SHOW BAKER PARK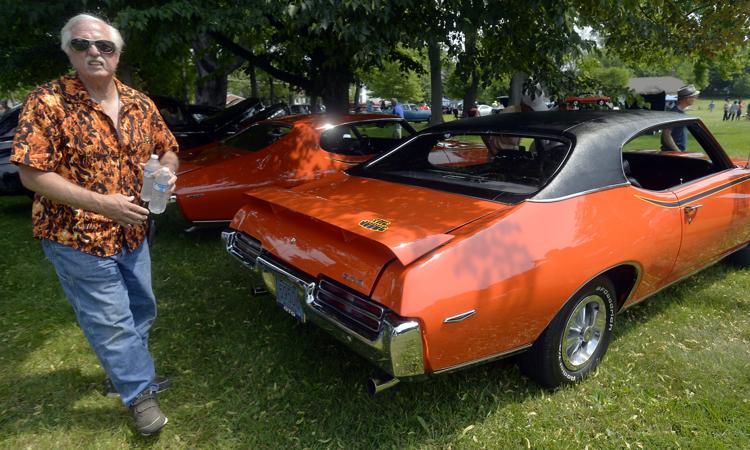 CAR SHOW BAKER PARK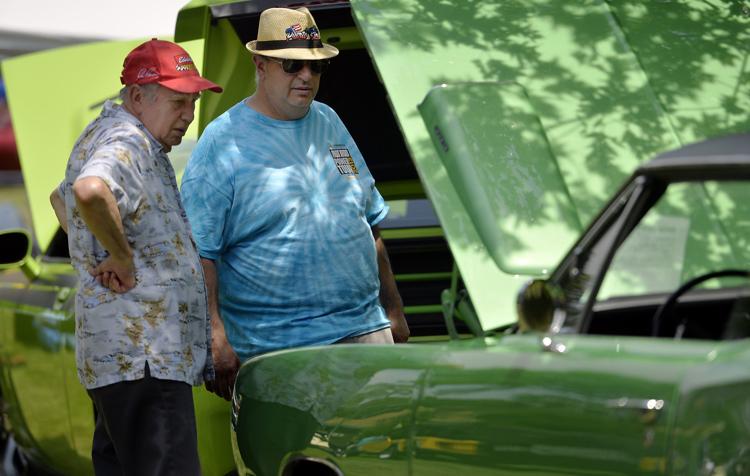 CAR SHOW BAKER PARK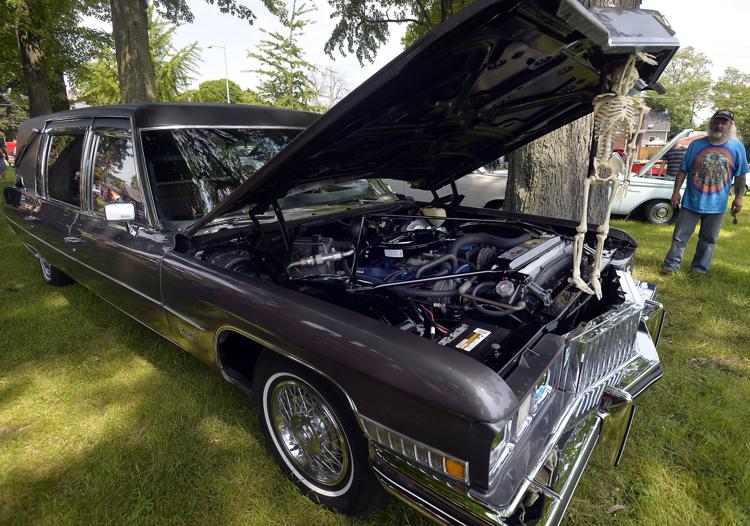 WOUNDED WARRIOR CAR SHOW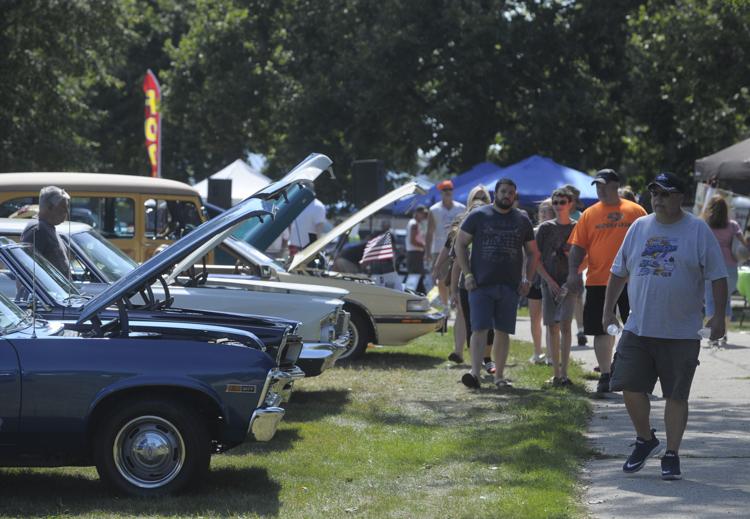 CAR SHOW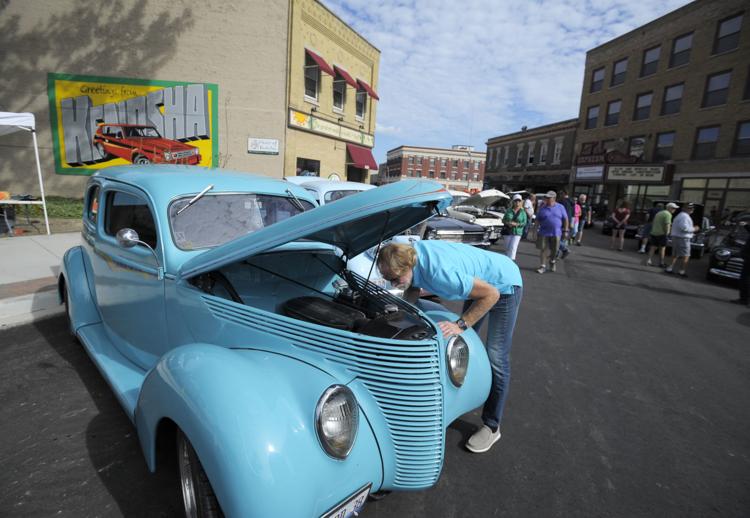 CAR SHOW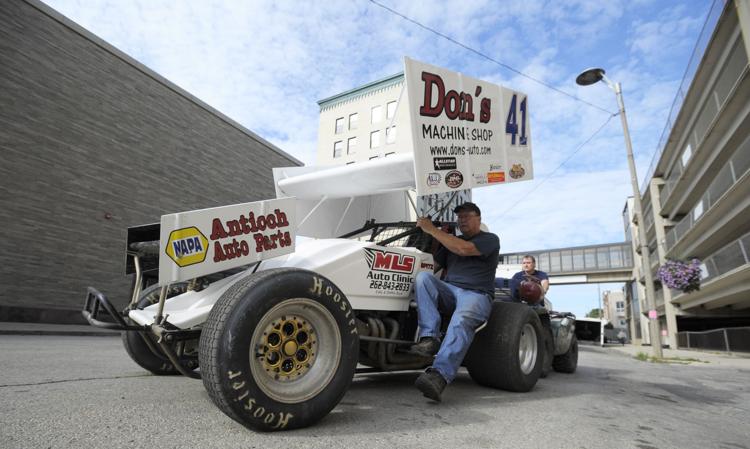 RODS FOR A REASON CAR SHOW
RODS FOR A REASON CAR SHOW