Zenen McClendon's Jeep Wrangler is striking in more ways than one.
The enormous black vehicle, which McClendon, 19, of Gurnee, Ill., spent the last five years refurbishing — complete with a waterproof, matte finish, new tires and detail work in distinct military style — attracted a crowd throughout the day at the Kenosha Car Club's annual show that featured more than 100 vintage and contemporary collector cars on Sunday. This year's show took place outside the Fireside Restaurant, 2801 30th Ave.
"It's a dedication to my grandfather," said McClendon, whose grandfather, Matthew McClendon Sr., served in Vietnam.
The vehicle features his grandfather's initials with his birth date and the date of his death in 2012. Also embossed on the side of the Jeep is the third-class rank he had as a U.S. Navy captain in Vietnam.
Zenen began working on the vehicle with his father, Matthew McClendon Jr., a couple of years after his grandfather's death, spending more than $90,000 for his homage to his grandfather.
"He would've been surprised at this," said Zenen, who has visited 10 shows since completing the paint job earlier this year. "A lot of veterans have stopped by and they say 'thank you' for his service."
The car club's show, in fact, raises money for Stars and Stripes Honor Flight, a program which flies war veterans to Washington, D.C., to visit their respective memorials.
According to Tom Zoerner, director of the Kenosha Car Club, which sponsors the annual event, the club expects to raise about $2,000 this year that will help cover the costs for about four to five veterans.
"It doesn't seem like much, but it is a big deal," he said.
The 26th annual event featured an eclectic mix of cars from the early 20th century to the present. More than 100 car owners turned out at the event that included a silent auction and 50/50 raffle, music, food and beverages.
"You know, you have your AMCs that were built in Kenosha; you have some Nashes that were built in Kenosha, and you have completely modified (vehicles) and just a little bit of everything," he said.
A little bit of everything also included Will Beadle's 1949 Chevy pickup, with its rich persimmon finish and handcarved wooden bumpers, the back bumper resembling a large chain, complete with matching step rails and interior armrests. In front of the hood was a sign that read: "An old truck is like a wife. If it isn't yours, don't touch it."
Beadles, of Racine, however, was more than happy to explain what went into refurbishing the vehicle, which he acquired in Austin, Texas.
"We flew down there and drove it back — me and a friend," he said. "I like antiques. I like old things like that, so a friend of mine had an old truck and I said to myself, 'I'm going to get me one of those, one of these days.' And, then I got it and just started working on it and got into it from there."
Pointing to the bumpers, Beadles noted that a friend made it for him.
"These are four pieces glued together and laminated. We can't figure out how he got them to curve like that," he said of the one-of-a-kind look. The interior also comes with a gun rack, but the rifles are for show only and don't work.
Justin Hicks of Barron, Wis., took pictures of an olive 1959 Chevy, which rode low to the ground, sported "fins" toward the back and featured a wraparound windshield.
"I like old cars," he said admiring the craftsmanship of the vintage vehicle. "I have a couple projects myself. But I like the older body lines. You don't find them on the cars nowadays."
SIMMONS BLOCK PARTY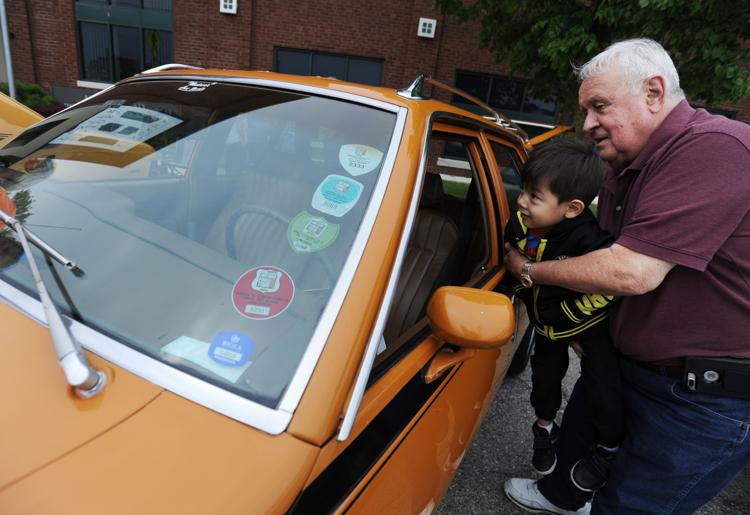 Harris and Hudson with Matt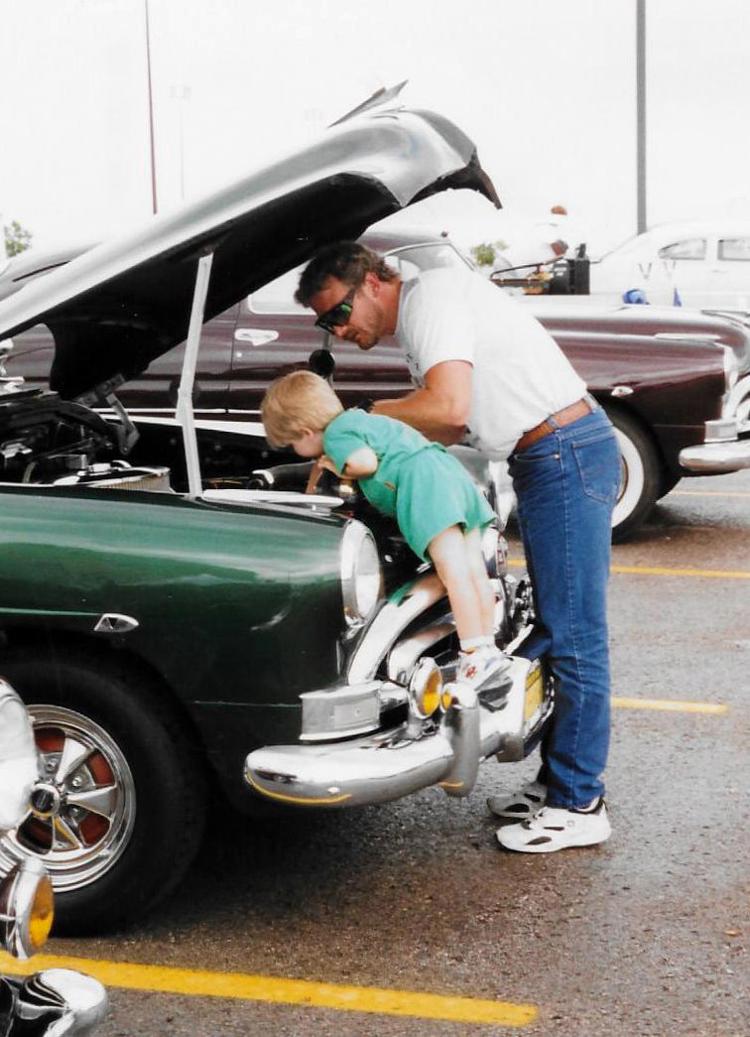 CAR SHOW BAKER PARK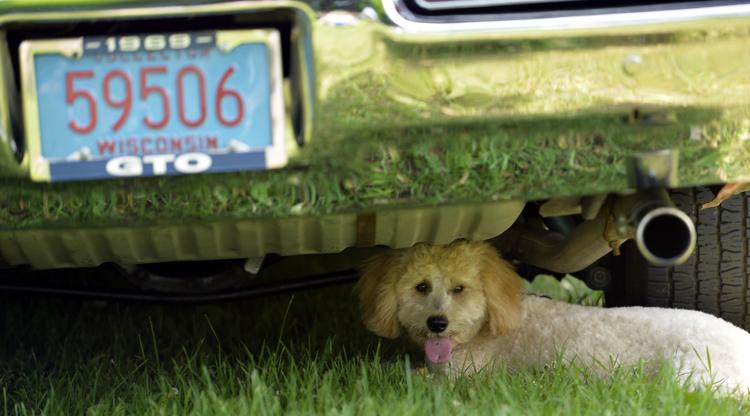 CAR SHOW BAKER PARK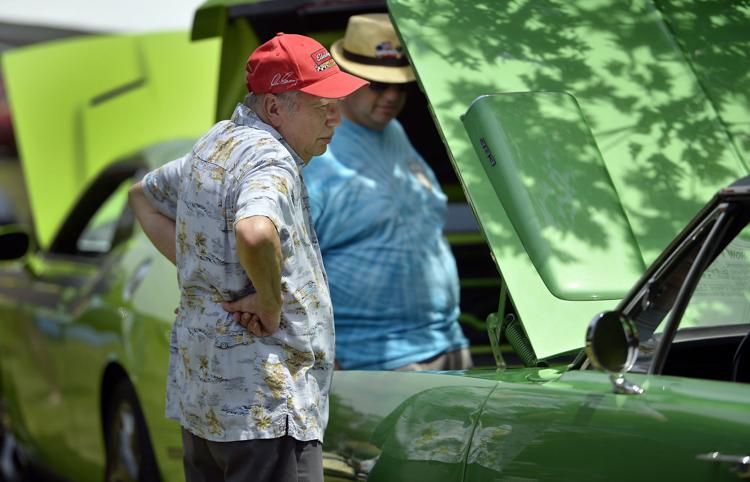 CAR SHOW BAKER PARK
CAR SHOW BAKER PARK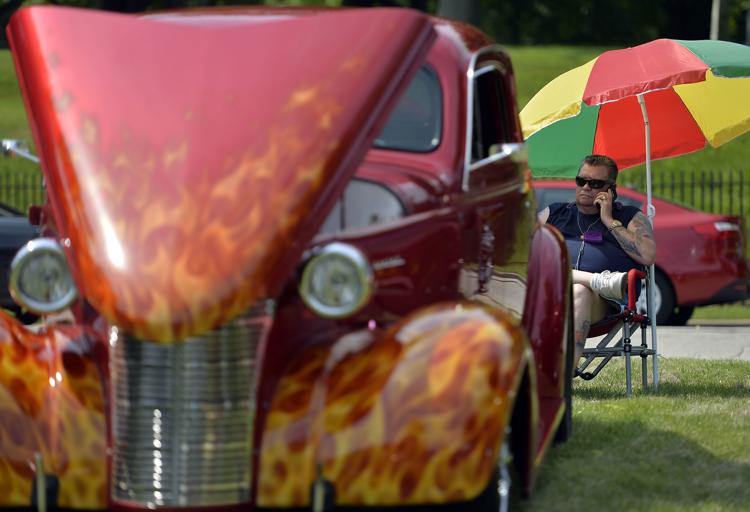 CAR SHOW BAKER PARK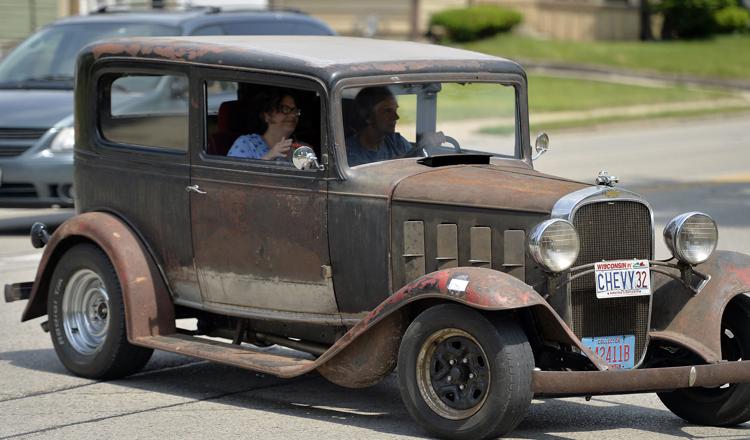 CAR SHOW BAKER PARK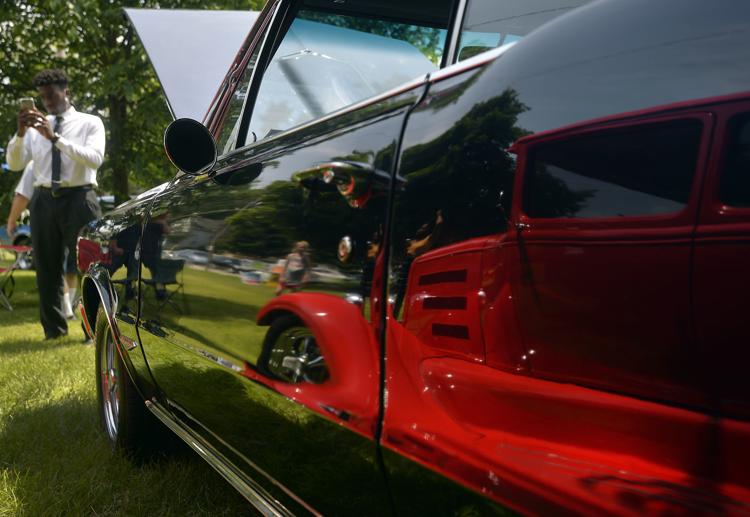 CAR SHOW BAKER PARK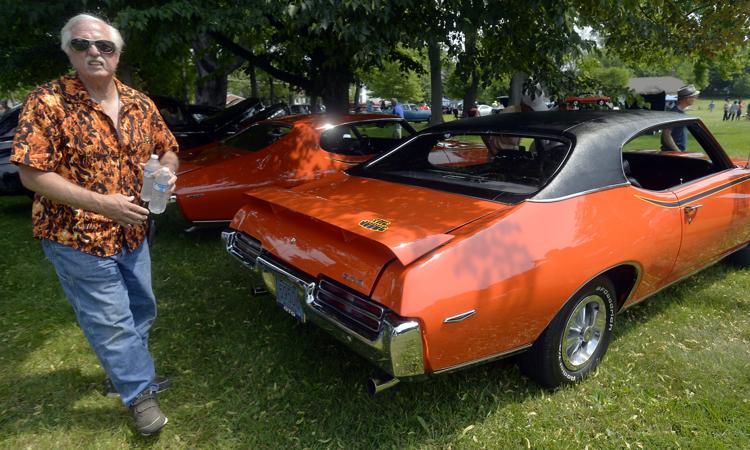 CAR SHOW BAKER PARK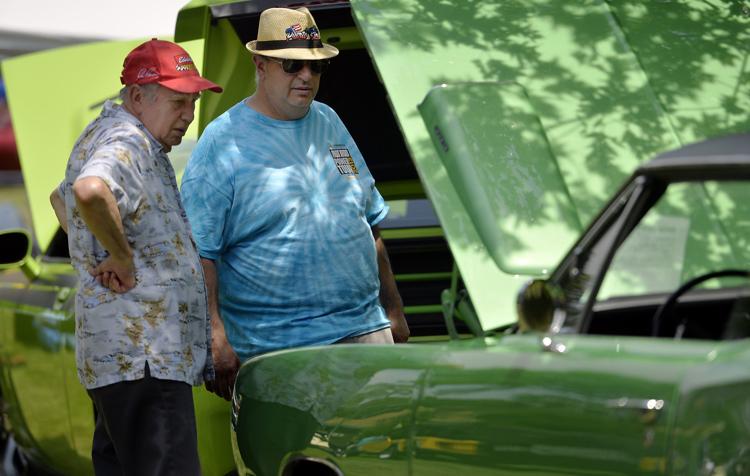 CAR SHOW BAKER PARK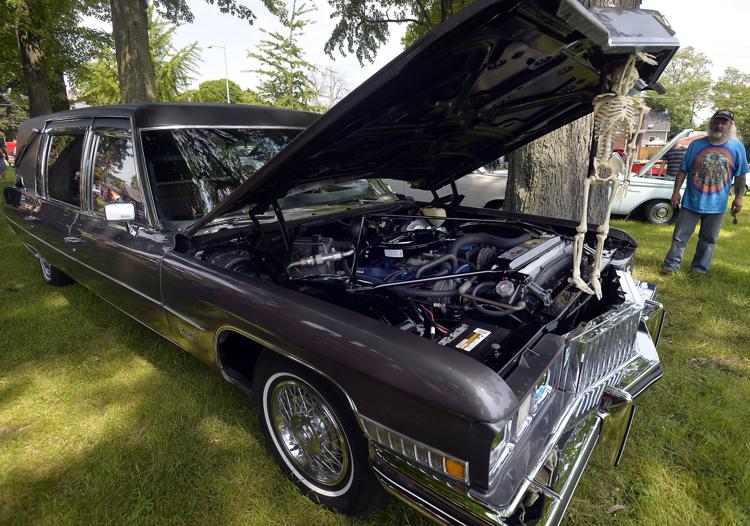 WOUNDED WARRIOR CAR SHOW
CAR SHOW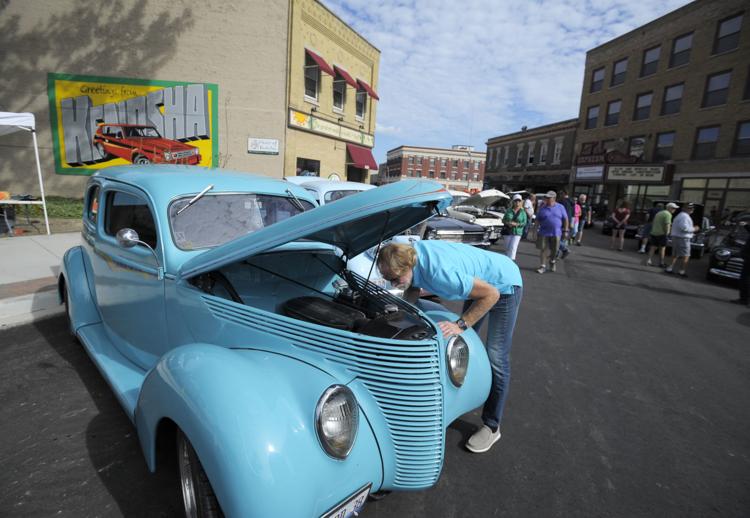 CAR SHOW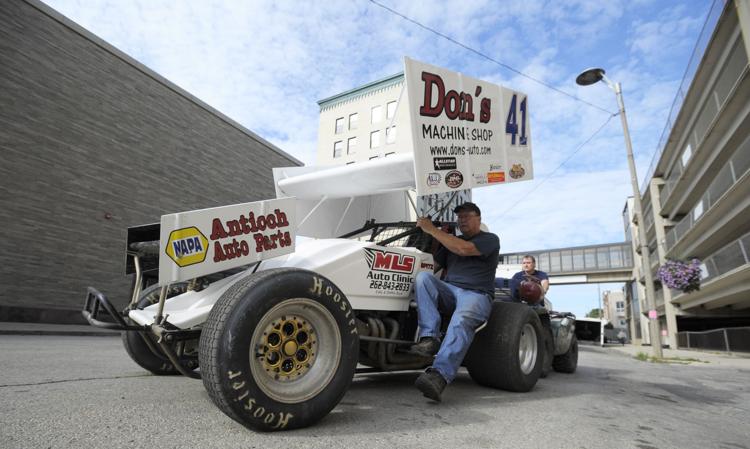 RODS FOR A REASON CAR SHOW
RODS FOR A REASON CAR SHOW