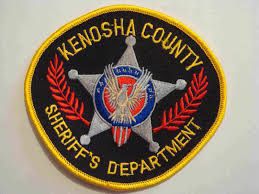 An arrest has been made in the case involving the shooting death of Racine Police Officer John Hetland, according to Racine Police Chief Art Howell. 
Hetland, a 24-year Racine Police Department veteran, was shot and killed the night of June 17 at Teezers Bar & Grill, 1936 Lathrop Ave., while trying to stop an armed robbery. Although he was off duty, his death is considered a line-of-duty fatality because he was performing actions consistent with his police duties.
He was the first Racine Police officer killed in the line of duty in more than four decades.
Neither Racine County Sheriff Christopher Schmaling — who called the suspect in custody a "coward" — nor Kenosha County Sheriff David Beth named the person arrested for Hetland's shooting during a press conference Thursday evening.
However, in his remarks, Beth shared that the suspect had been taken into custody with the use of Hetland's handcuffs, which "felt good."
The suspect was arrested Thursday at an apartment complex in Milwaukee. 
Crime news (June 23-27, 2019)
Here is a collection of crime news that has appeared in the Kenosha News June 23 through June 27, 2019.