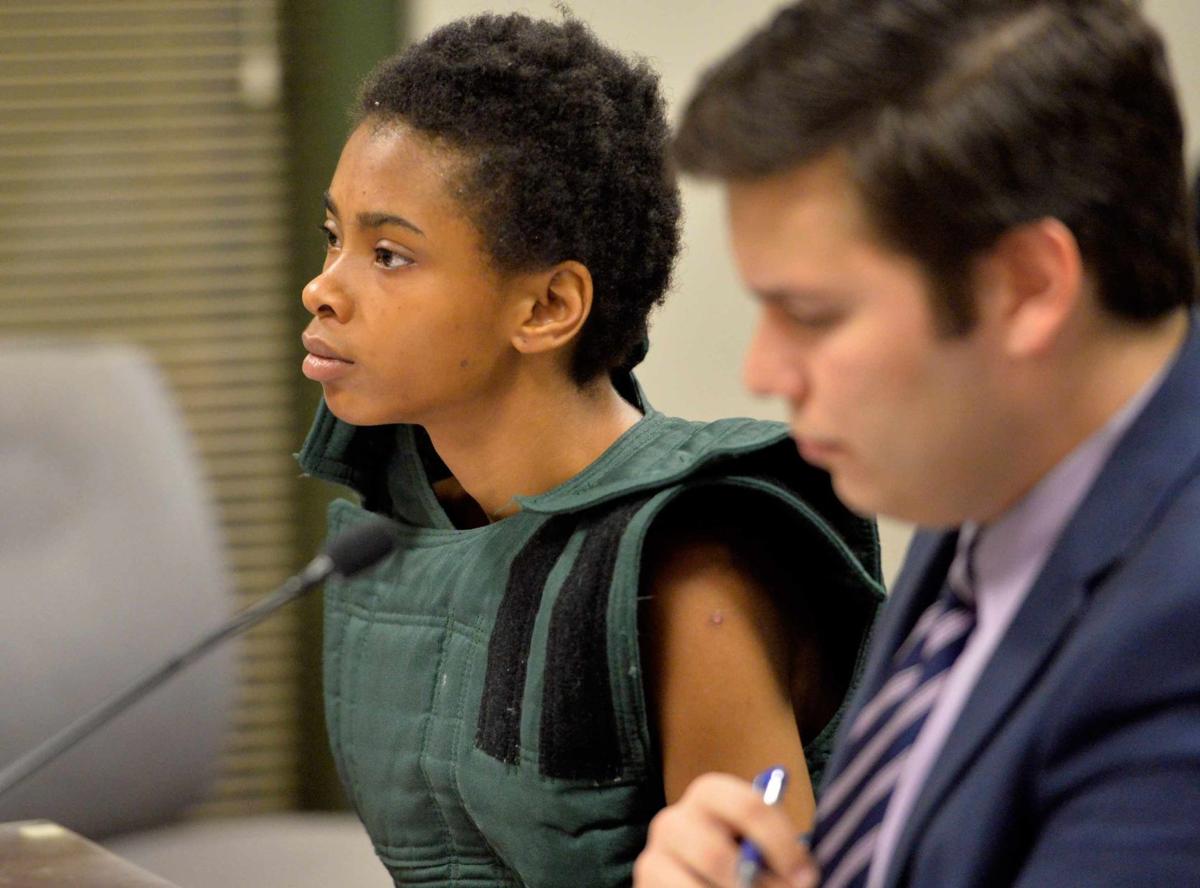 As national interest in the Chrystul Kizer homicide case grows, District Attorney Michael Graveley has taken to social media with a statement.
"I am respectfully asking folks who are interested in the Chrystul Kizer case to reserve judgment until the facts are presented in court at trial," Graveley said in a lengthy statement posted on his Facebook page over the weekend.
Kizer, 19, is charged with first-degree intentional homicide for the June 5, 2018, death of Randall Volar III. She is alleged to have shot Volar in the head, then set his house on fire.
After she was charged, defense attorneys learned Volar had been under investigation at the time of his death for child trafficking. Months before his death, police served a warrant on his house and seized electronics containing hundreds of pornographic videos and photographs of what appeared to be teenage girls. Kizer was among the teens pictured.
Defense attorneys are arguing that Kizer was a sex-trafficking victim of Volar and are seeking to use an affirmative defense available to trafficking victims. Kizer's attorneys are expected to appeal a decision by Judge David Wilk limiting use of that defense.
Graveley, who is prosecuting the case, has argued since the day of her initial appearance hearing in June 2018 that there is evidence Volar's killing was premeditated.
"As district attorney, I cannot condone vigilante justice, and when presented with evidence of premeditated murder, I do not believe it is appropriate for prosecutors to weigh the value of the victim's life," he wrote in his statement.
Support for Kizer
An advocacy group has been supporting Kizer over the last year. Those advocates have attended Kizer's court appearances and lobbied for the state to drop charges against her.
The case gained national recognition this month with a lengthy feature in the Washington Post.
An online petition on Change.org calling for charges against Kizer to be dropped had more than 61,300 signatures Monday. The petition organizers state they believe Kizer shot Volar in self-defense.
"Chrystul should not spend the rest of her life in prison," the petition states.
"Women who are victims of abuse and defend themselves should not be punished for saving their own lives. This is tantamount to a 'stand your ground' situation. Free this woman, a minor at the time of the crime, so that justice may prevail," one person who signed the petition wrote.
'Based on the law'
Graveley said no prosecutor should base charging decisions on public opinion or political campaigns.
"That is just not going to happen; that is never something that is going to happen. I'm going to make the decision based on the law," he said.
Graveley said Monday he decided to issue a statement on social media because his office has been receiving so many calls and messages about the case.
"Probably all together there's been about 150 contacts," Graveley said.
He said some of those calls and messages have been asking questions about the case, and some are calling on him to drop charges. Others have been threatening.
"One was a guy from Colorado who threatened to come and kill me. A couple of dozen have been extremely hostile and profane, accusing me of being a pedophile," Graveley said.
Addressing 'misinformation'
He said he wanted to address the case "because there is an enormous amount of misinformation that has been shared." He said some statements shared on social media have accused his office of declining to prosecute Volar.
"The statement that the Kenosha District Attorney's Office declined to prosecute Volar is simply untrue," Graveley wrote.
He said police referred charges against Volar to his office on May 24, 2018, 12 days before his death.
"At that time, our office's designated sexual assault prosecutor immediately reviewed the case and began working with police to build a case against Volar strong enough to prove beyond a reasonable doubt so that a warrant for his arrest could be issued and his crimes could be dealt with according to law."
He said last week that the prosecutor working with police on the Volar case asked investigators for more information before charges could be filed. That information was returned to her the day Volar was found dead.
Kizer's defense attorney could not be reached for comment.
She is scheduled to go to trial March 16. If convicted of first-degree intentional homicide, she faces a mandatory life sentence.