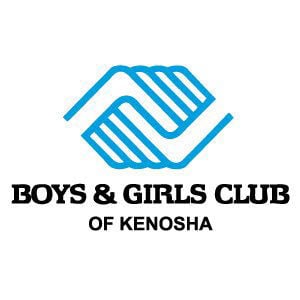 After a nationwide search for a new chief executive, the Boys & Girls Club of Kenosha found the person they were looking for right at home.
The Boys & Girls Club on Monday named Tara Panasewicz of Kenosha as the new chief executive officer of the organization. She replaces Jack McGhee, who left the club in December to lead the charitable foundation for Jockey International. Panasewicz said she will officially join the organization Jan. 29.
"I feel I'm so blessed to be offered this opportunity, and I'm so excited to further the mission of the Boys & Girls Club," Panasewicz said.
Panasewicz, 46, is a lifelong Kenosha resident who left a career in the banking industry to become the chief executive of United Way of Kenosha four years ago.
"My passion for giving back in the community really presented itself during my time at Johnson Financial Group," Panasewicz said, saying that the Racine-based company encouraged employees to give back to the community. During her 14 years with Johnson, she said, she participated in Leadership Racine and "really developed a skill set about how nonprofits impact the community."
Long track record of serviceHer work on community organizations continued when she left Johnson to become vice president at Kenosha-based Southport Bank.
Panasewicz said she served on more than a half-dozen nonprofit boards, including on the board of directors for Lakeside Curative Services, Band of Blue, Racine Founders Rotary, Racine YMCA and Family Service of Racine. She was a volunteer with Big Brothers Big Sisters of Racine and Kenosha Counties and Building Our Future.
She said she developed such a passion for nonprofit work to make what had been her volunteer work her career when she left banking for the United Way.
"We want to continue the success of the club and continue to expand our ability to help the youth in our area," said Matt Troha, the club's board president, in a formal statement. "By hiring Tara, we know that will continue to be possible and grow exponentially. She is driven and highly committed to the club's mission and its purpose. We are excited to have Tara as our new CEO and are confident that she will exceed our expectations."
Sought-after post
Troha said the club searched for a new CEO for about three months and had more than 200 applicants for the job. "We had a lot of interest," he said, saying they narrowed applicants down to 25 before choosing Panasewicz from the finalists.
He said her local ties were a large factor in their decision. "She knows the area well, she knows the people, she's already formed those relationships," he said. "Her character and her work ethic also really stood out. She's a very, very hard worker."
Troha said Panasewicz is taking over leadership of the club at time when the club's membership and programming has been expanding rapidly, with the club's annual budget expected to be about $4.3 million this year. "We are in the Top 10 largest Boys and Girls Clubs in the country," he said. In 2020, 2,196 children and teens attended club programs.
"I'm so passionate about that mission," Panasewicz said. "It's really important to make an impact in the community that you've been a part of since you were born. I just want to make sure I contribute to that and make the future brighter for kids in the area."