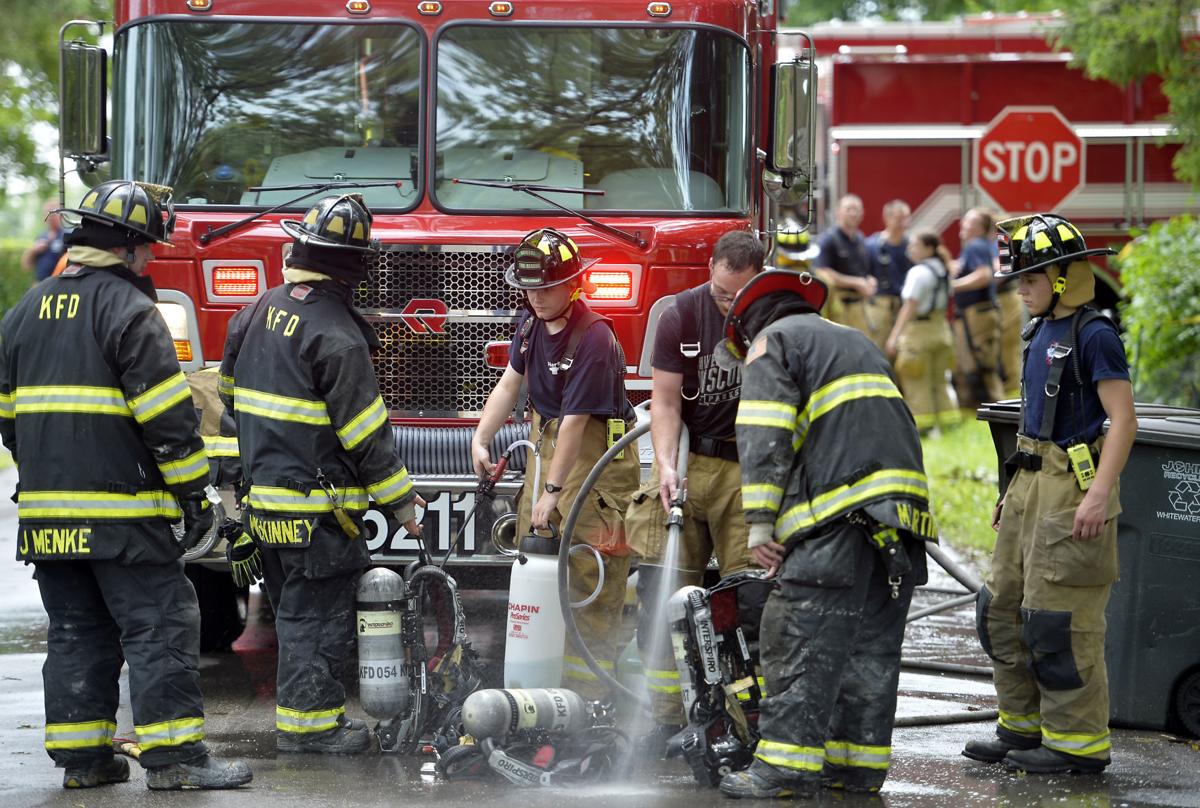 A man pulled by firefighters from a burning home in Bristol Thursday has died.
According to the Kenosha County Sheriff's Department, 67-year-old James C. Weiss died Thursday, pronounced dead shortly after arriving at a local hospital.
A 41-year-old woman neighbors said was Weiss' daughter escaped the home and was treated at the hospital for minor injuries. The family's dogs were also able to escape.
The fire at the Weiss home in the Lake George neighborhood, 19206 101st St., was reported at 11:14 a.m. Thursday.
When the Bristol Fire Department arrived about five minutes later, smoke and flames were pouring from the house, a single-story frame building.
The 41-year-old woman was out of the house when firefighters arrived, telling them she believed Weiss was still inside.
Firefighters went into the house and pulled the resident from the fire.
Severely damaged
Bristol Fire Chief John Niederer said that after firefighters went into the burning building to get the resident, they turned to battling the fire. They were able to put it out in about 20 minutes, but the house was severely damaged.
The cause of the fire is still under investigation but it is not believed to be suspicious.