It's been 14 years since Michael Craft Johnson moved from Kenosha to California, but the accomplished writer hasn't stopped churning out mystery novels that continue to draw enthusiastic reviews.
Johnson, whose pen name is Michael Craft, lived in Kenosha for nearly three decades — from 1979 to 2005. The Illinois native worked as a graphic designer for the Chicago Tribune until 1987, when he joined his longtime partner, Kenosha native Leon Pascucci, at G. Leblanc Corp., the Pascucci-owned musical instrument maker.
Johnson worked in public relations at the Kenosha-based firm, serving as corporate vice president for communications. The company was sold in 2004.
While living in Kenosha, Johnson honed his literary skills and eventually attracted a publisher for his well-received series of murder-mystery novels featuring a gay investigative journalist named Mark Manning.
Along the way, Johnson created another mystery series starring an amateur sleuth named Claire Gray, a theater director based in Palm Springs, Calif.
He also has published three "stand-alone" novels.
Johnson moved to Rancho Mirage, Calif., in 2005, and eight years later — shortly after the U.S. Supreme Court ruling that overturned California's Proposition 8 — he and Pascucci were married.
All the while, Johnson, 69, has kept his imagination in high gear and his computer keyboard clacking.
His newest mystery series features a most unusual character — Mister Puss, who happens to be a talking cat.
A "regal and chatty" Abyssinian at that.
The second installment in the Mister Puss series, titled "ChoirMaster," has just been published and is garnering enormously positive reviews.
We asked Johnson, who has authored 16 books, some questions about his literary pursuits and his time in Kenosha.
Q: What propelled you into writing novels and, specifically, mysteries?
A: Commuting by train to my Tribune job in Chicago, I spent nearly four hours in transit each day that I wanted to fill with something productive. Why not write a novel? So I drafted in longhand on the train, then transcribed it by typewriter each night — back then, there were no other options.
I never set out to be a mystery writer. Mysteries chose me. When I landed a New York agent for my second novel, "Flight Dreams," he convinced me to transform that manuscript into a conventionally plotted mystery, and then he sold it as the basis for the first three books of the Mark Manning series. Suddenly, I was a mystery writer. And with the passing years, I've come to embrace that.
Q: Some of your books — including the Mister Puss series — fall into the category of gay fiction. Others are for a general audience. How do you decide which readership to aim for?
A: I try not to worry too much about the intended market for my books. As a gay man who's been out for 50 years and two months — I remember the moment well — anything I write will be told through that lens, regardless of whether the protagonist is gay or straight. I've written both. This is healthy. And this is totally in line with the "assimilationist" stance I've always taken regarding gay issues.
Things have changed a lot in the 22 years since the first Mark Manning book was published. The main character of my new series, Brody Norris, just happens to be gay. By now, most mainstream readers have become accustomed to this possibility.
Q: How did the notion of a talking cat come about?
A: Four or five years ago, in a New York Times column by Maureen Dowd, she made passing reference to Tobermory, a talking cat that appeared in a 1911 short story by the author known as Saki. With my curiosity piqued, I found the story, read it and was thoroughly intrigued. This brought to mind a much earlier conversation with my agent, who knew that I liked cats and suggested that I might look into cat mysteries — which, at the time, I didn't even know existed. One thing led to another, and the result was Mister Puss.
Q: Without giving too much away, give us a summary of "ChoirMaster."
A: In idyllic little Dumont, Wis., the historic but financially troubled St. Alban's Episcopal Church has a new rector who plans to turn things around, a woman named Joyce Hibbard. She and her husband, attorney Curtis Hibbard, seemingly have a marriage of convenience, since Curtis makes little effort to conceal his attraction to the hunky young choir director, David Lovell. But then, in a god-awful development, David turns up dead.
It was murder, all right, and suspects abound. Sheriff Thomas Simms, needing some assistance with the gay aspects of the case, turns to local architect Brody Norris, who helps identify the killer. Along the way, though, Brody himself gets a bit of help — from a wealthy widow's exotic cat, a chatty Abyssinian named Mister Puss.
Q: Some of your novels, including the Mister Puss tomes, are set in the fictional town of Dumont, Wis. Any resemblance to Kenosha?
A: Quite a lot, in fact. For example, the library in Dumont was inspired by Simmons Library in Kenosha. But Dumont is considerably smaller than Kenosha and located in the middle of the state, somewhere west of Appleton and Green Bay. I invented the town as I prepared to write the third Mark Manning installment, "Body Language." The first two books in the series had been set in Chicago, where I was working when I began drafting those stories. By book three, though, Chicago was far from my daily experience, so I needed a new location that I could create out of thin air to suit the needs of succeeding stories.
Q: What's the most challenging aspect of developing plots and characters?
A: For me, by far, the most challenging aspect is the initial idea, the inspiration for what the new book will be "about." Once I have that — once I'm convinced that the root concept is worthy of a year's work— then the plotting and casting and actual writing are matters of discipline, not chance.
Q: What's the most rewarding part of being a published author with a substantial national fan base?
A: The interaction with readers — new and old — continues to be highly gratifying. Early on, that consisted of occasional "fan mail" sent to me through my website. Now, with social media, I feel constantly in touch. And although it's rare, now and then someone will write to me about one of my books, saying that it "changed my life." I'd happily settle for entertaining my audience, but changing lives? Whoa — that is frosting on the cake.
Q: Your manuscripts and other literary items have been acquired by the library archives at the University of California, Riverside. That must be a huge honor.
A: In August 2017, I was floored to get an email one morning from the special-collections librarian at UC-Riverside, asking if I had given any thought to the "final disposition" of my professional files. In my dreams, maybe. Now, two years later, a lot of paper has made the move from Rancho Mirage to Riverside, where it has been lovingly preserved and cataloged. My home office is much less cluttered, and I'm still on cloud nine.
Q: Do you ever make it back to Kenosha?
A: Sadly, no. Having not grown up in Kenosha, I have no family there who might occasionally necessitate a return. Truth is, since moving to the desert in California, I haven't traveled much at all. I'm where I want to be.
Q: What are a few of your fondest memories from the time you lived in K-Town?
A: Gosh, where to begin? The lakeshore, of course. The people I worked with at Leblanc — some were family, and so many others felt like family. Also, I had many years of involvement with both Lakeside Players and the Kenosha Symphony, serving stints as president of both boards. I'm truly grateful that I was given the opportunity to try to make a difference in the town's cultural landscape. Most important, Kenosha became my home. I wasn't born there, but I still think of Kenosha as my hometown. I lived there for 27 years, more than I've lived anywhere else.
Q: Do you have any future projects planned? Any more Mister Puss books in the works?
A: Absolutely. There will be at least one more Mister Puss installment, No. 3, and I'm working on it right now. Also, in a different vein entirely, I was approached earlier this year to contribute a story to an anthology titled "Palm Springs Noir" from Akashic Books in New York. Publication is still at least a year away, but my story is finished and accepted. I had a ball writing it, and now I'm seriously pondering whether that story should become the basis of a complete novel — or even a new series. Stay tuned.
Q: Anything more you'd like to add?
A: As I've grown older, I've noticed that my books have taken on a more humorous tone. By contrast, my early books now seem rather ponderous to me. While the throughline, first to last, has been murder, I'm now having a lot more fun with it.
PHOTOS: Tall Ships Parade of Sail
TALL SHIPS PARADE OF SAIL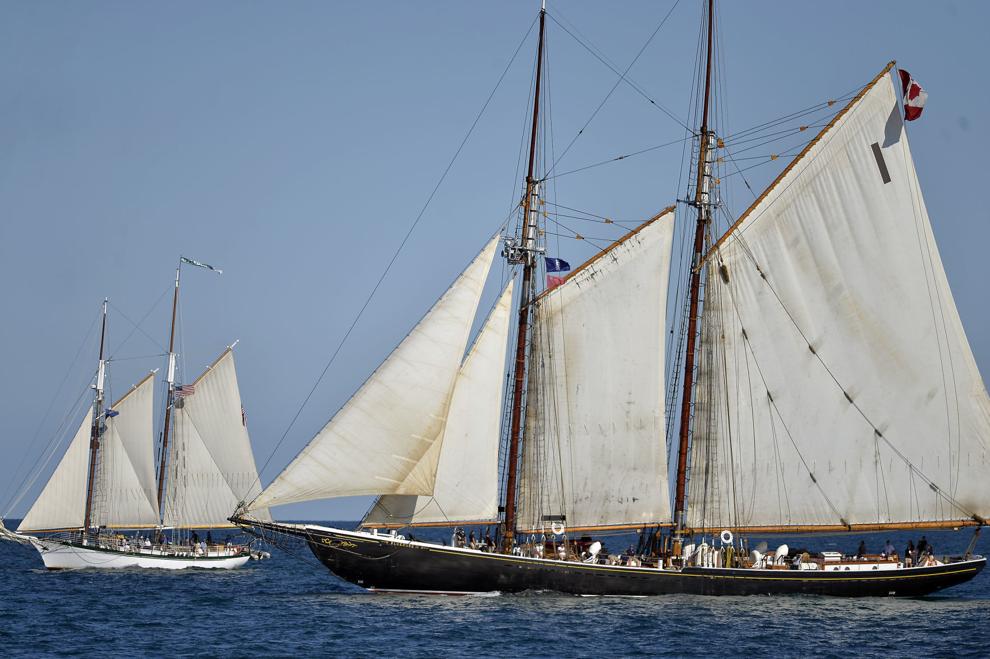 TALL SHIPS PARADE OF SAIL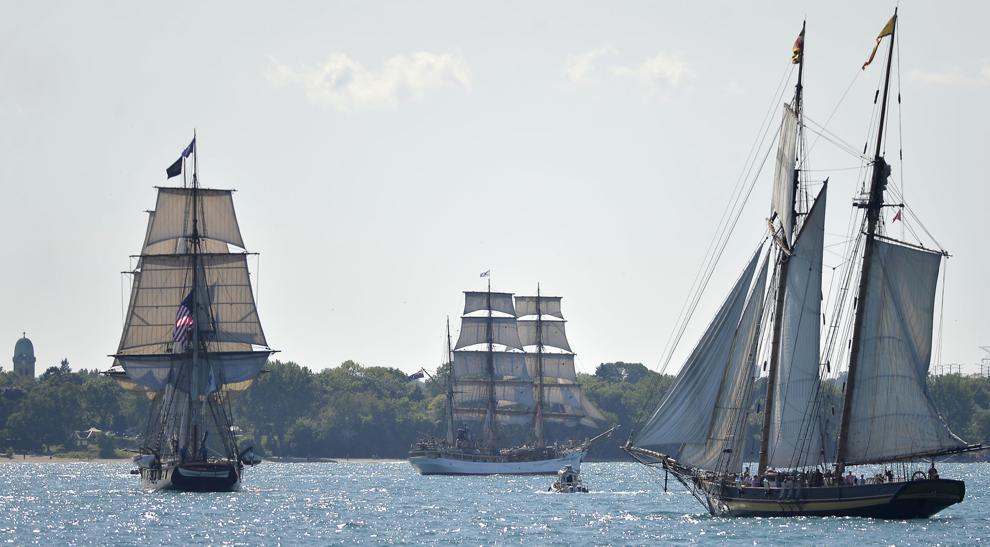 TALL SHIPS PARADE OF SAIL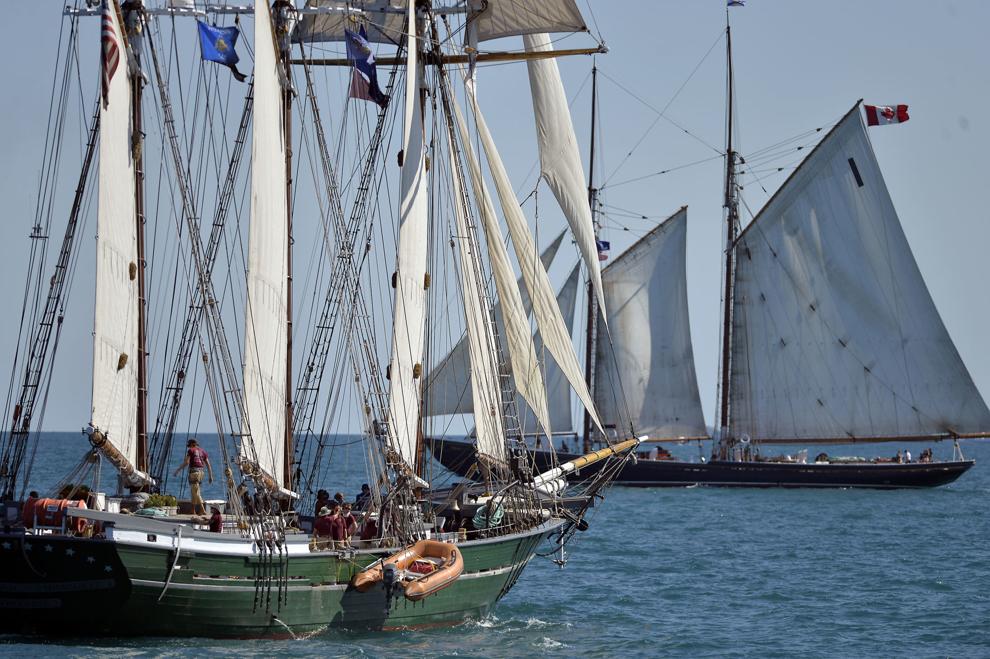 TALL SHIPS PARADE OF SAIL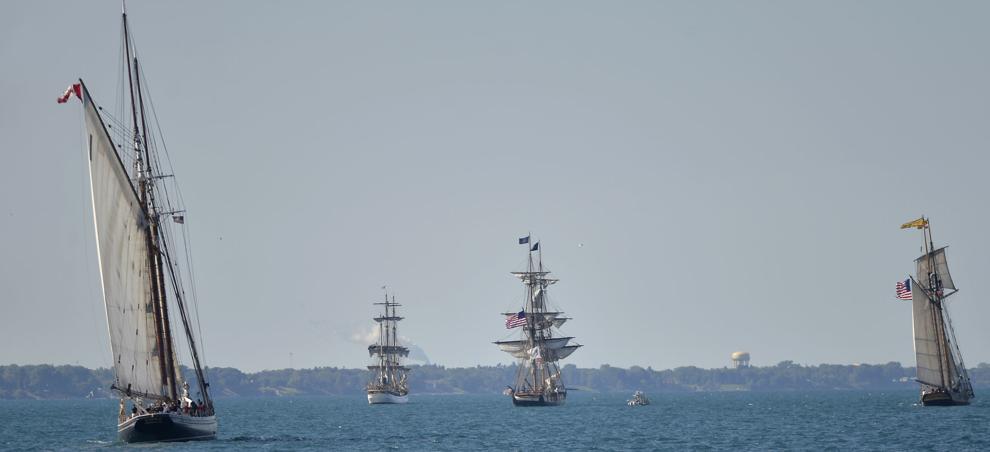 TALL SHIPS PARADE OF SAIL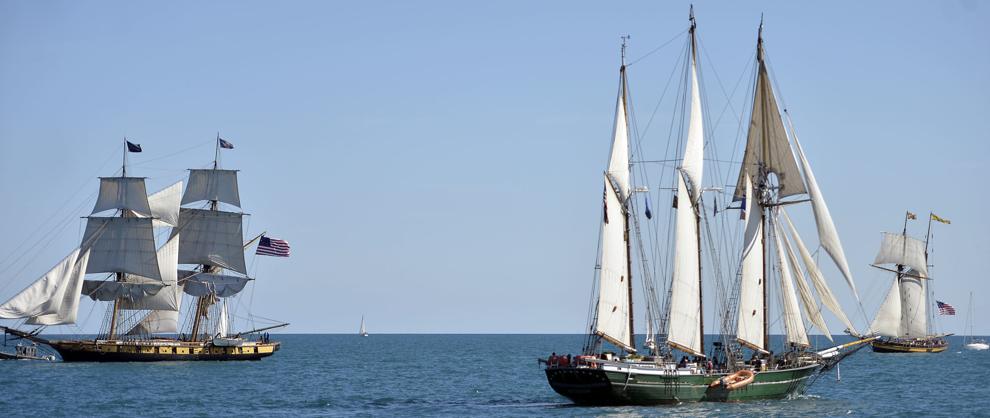 TALL SHIPS PARADE OF SAIL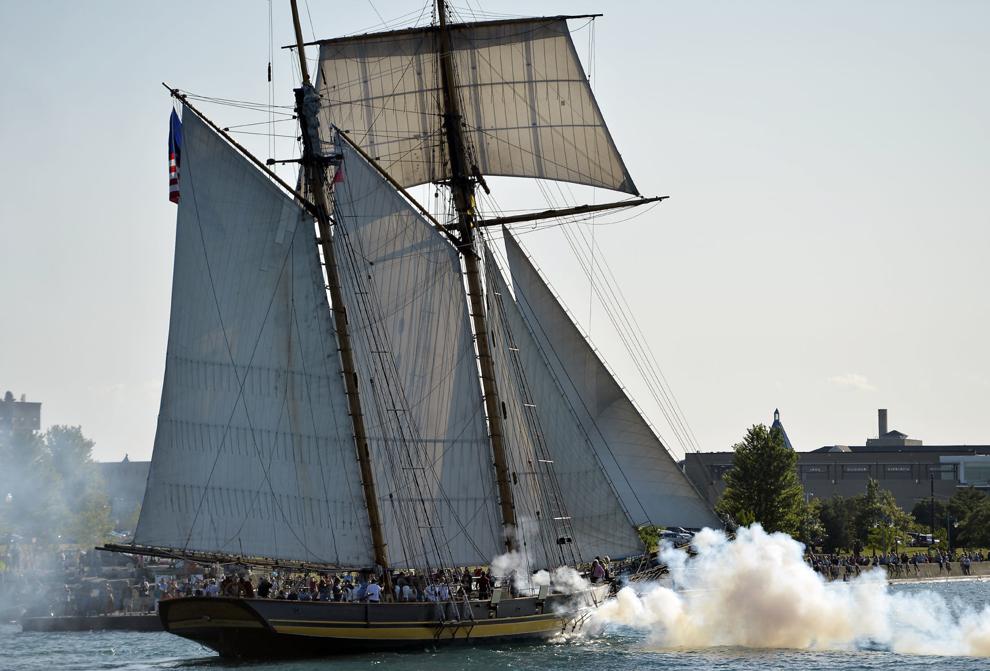 TALL SHIPS PARADE OF SAIL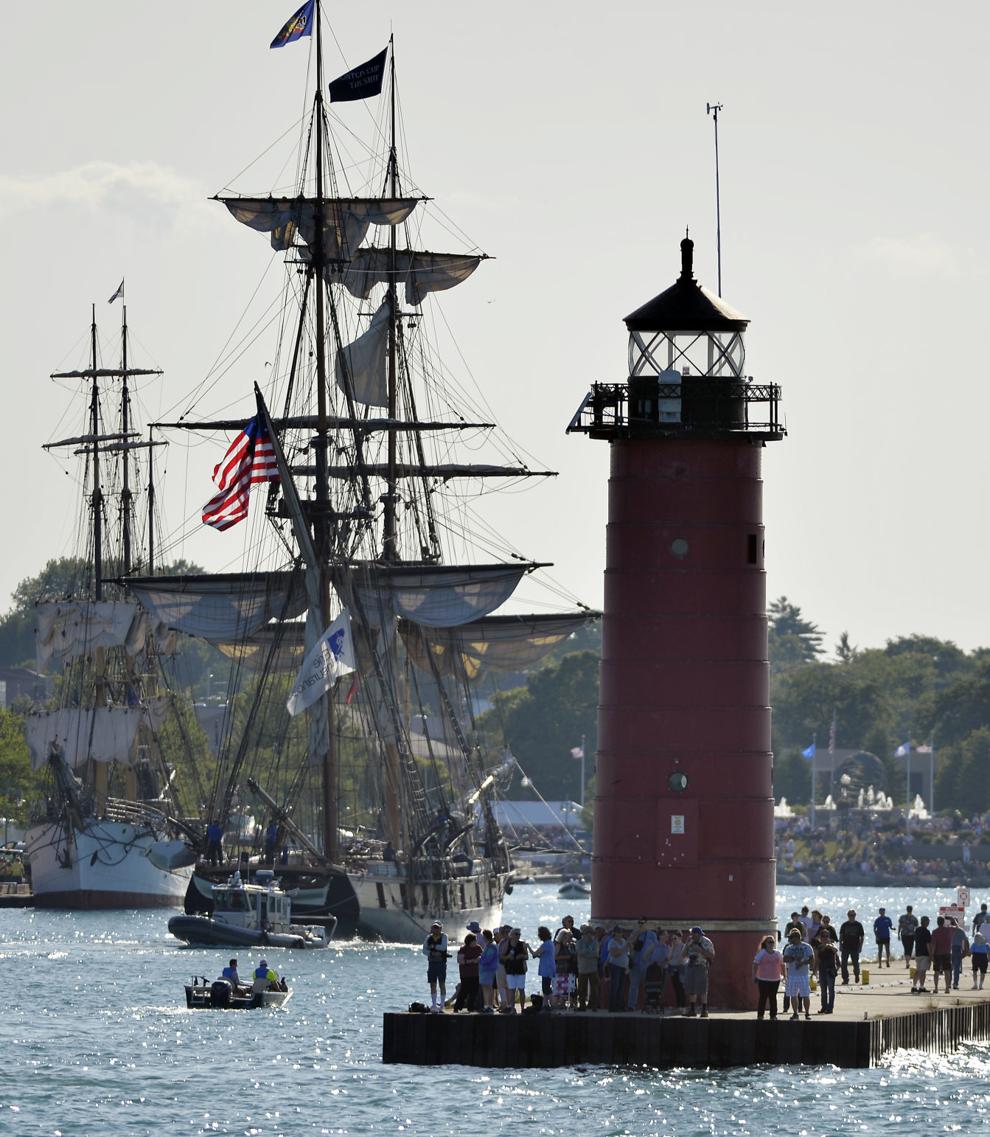 TALL SHIPS PARADE OF SAIL

TALL SHIPS PARADE OF SAIL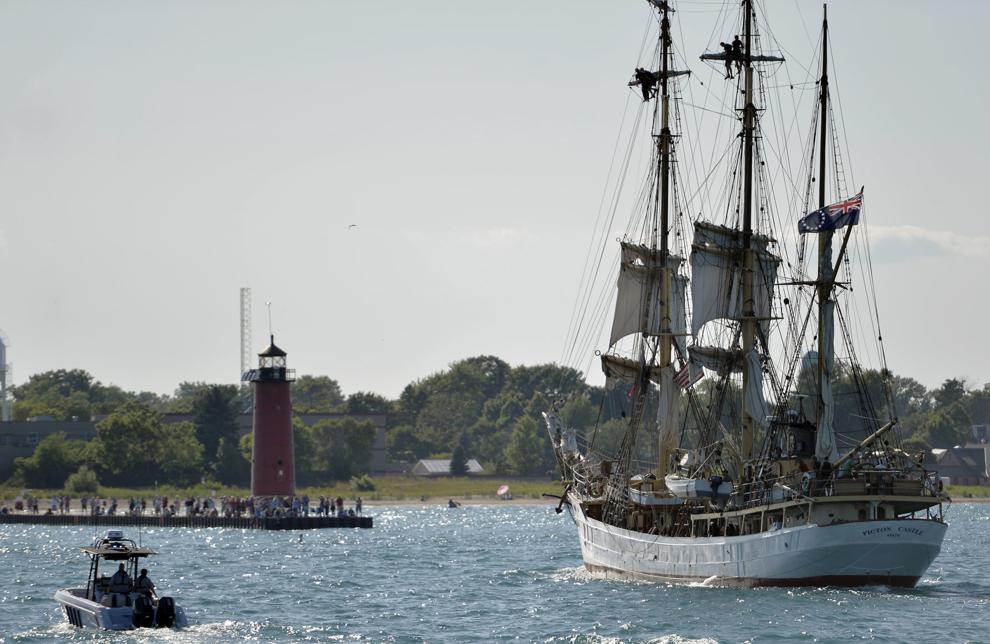 TALL SHIPS PARADE OF SAIL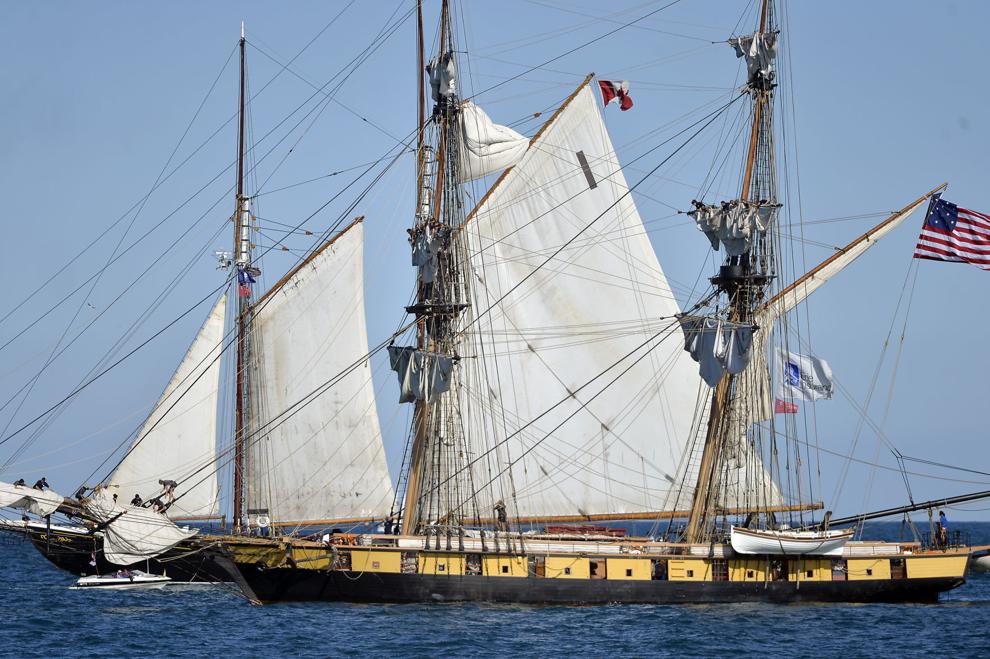 TALL SHIPS PARADE OF SAIL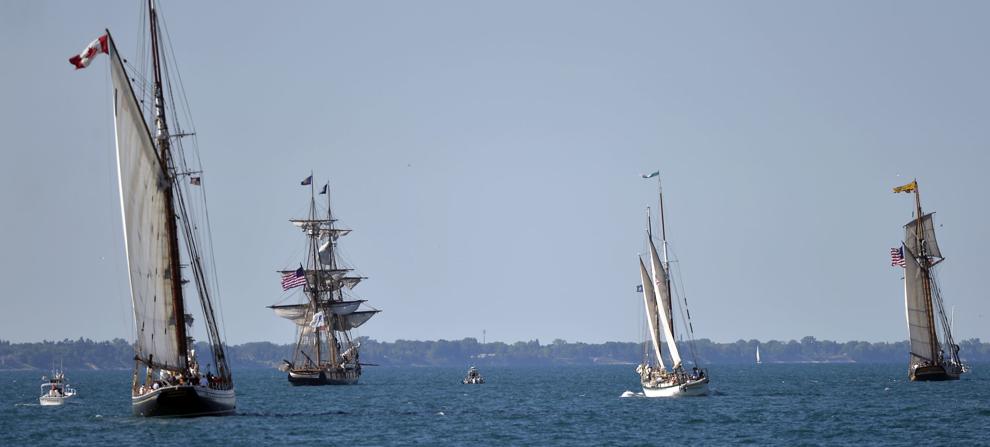 TALL SHIPS PARADE OF SAIL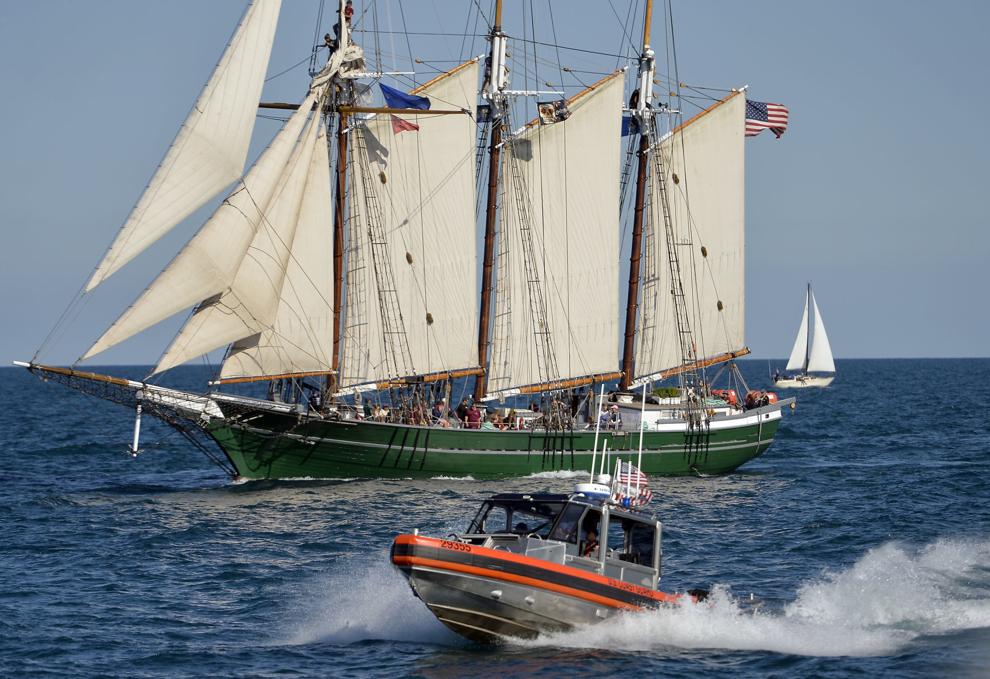 TALL SHIPS PARADE OF SAIL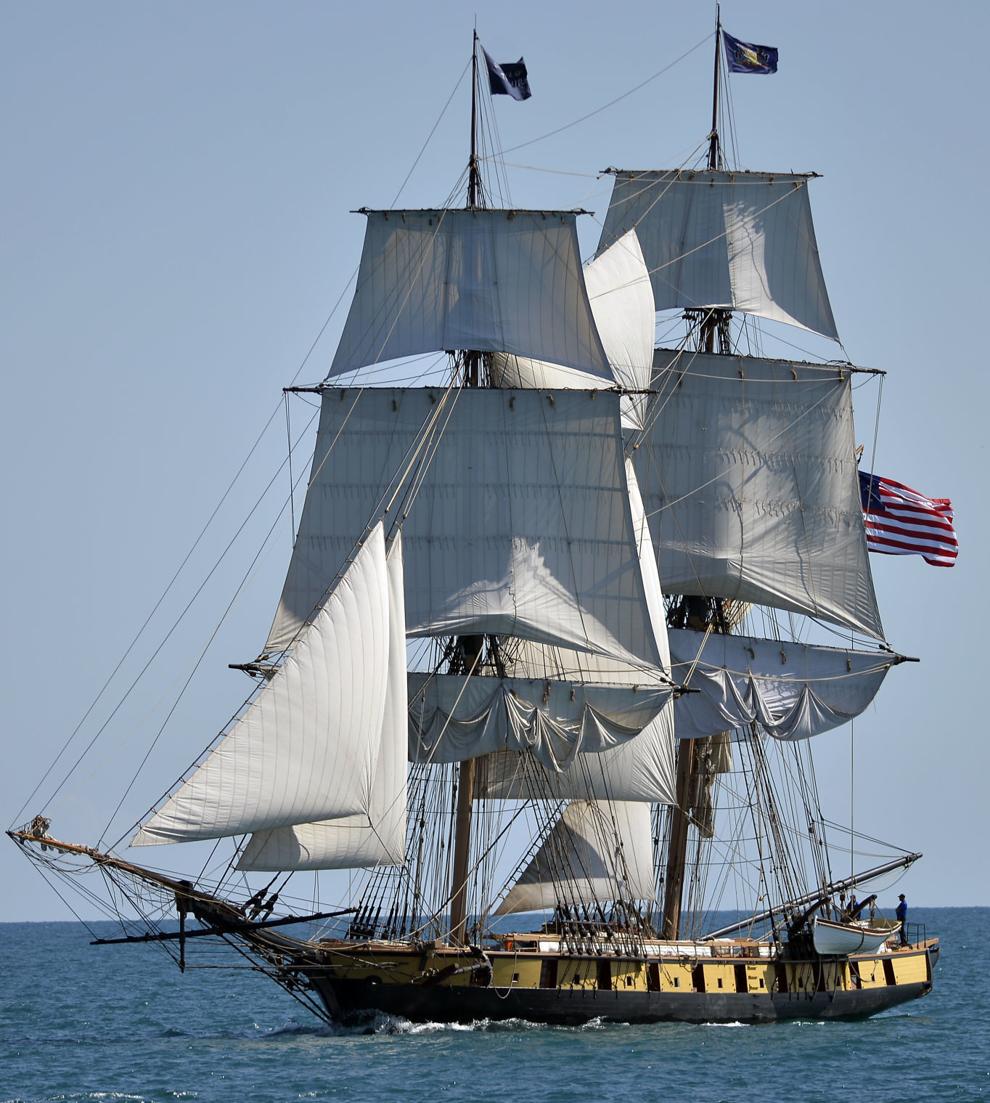 TALL SHIPS PARADE OF SAIL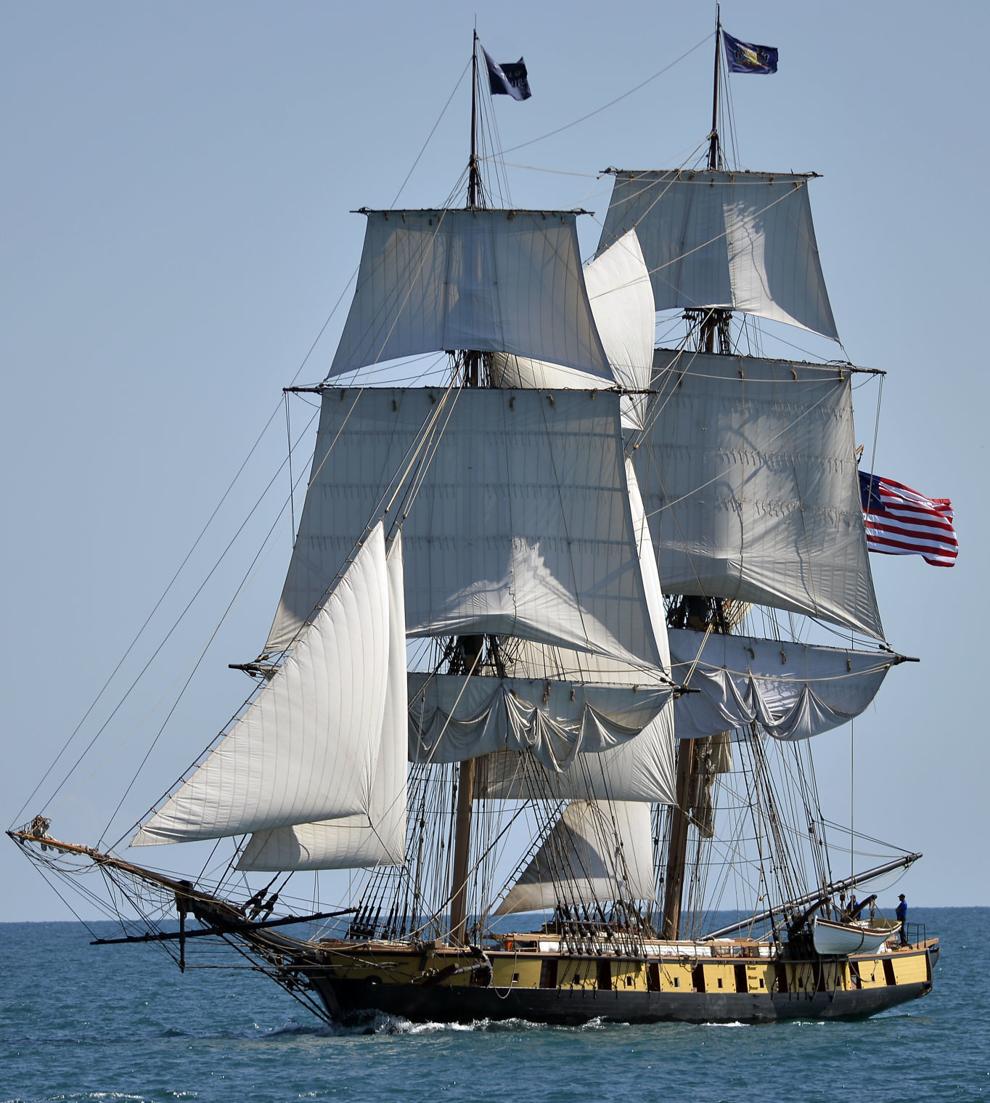 TALL SHIPS PARADE OF SAIL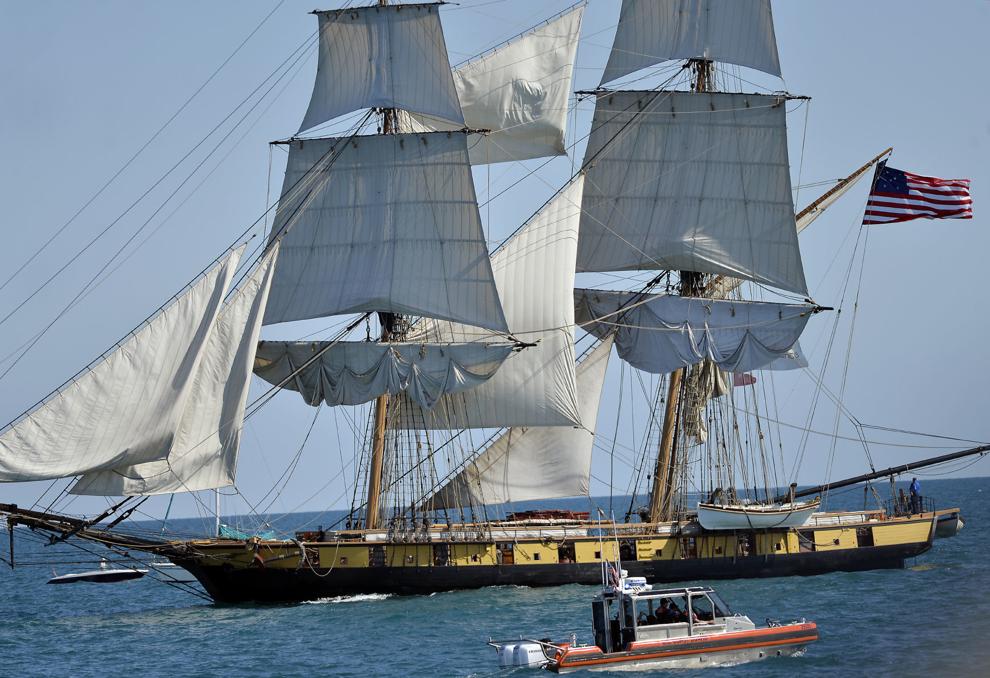 TALL SHIPS PARADE OF SAIL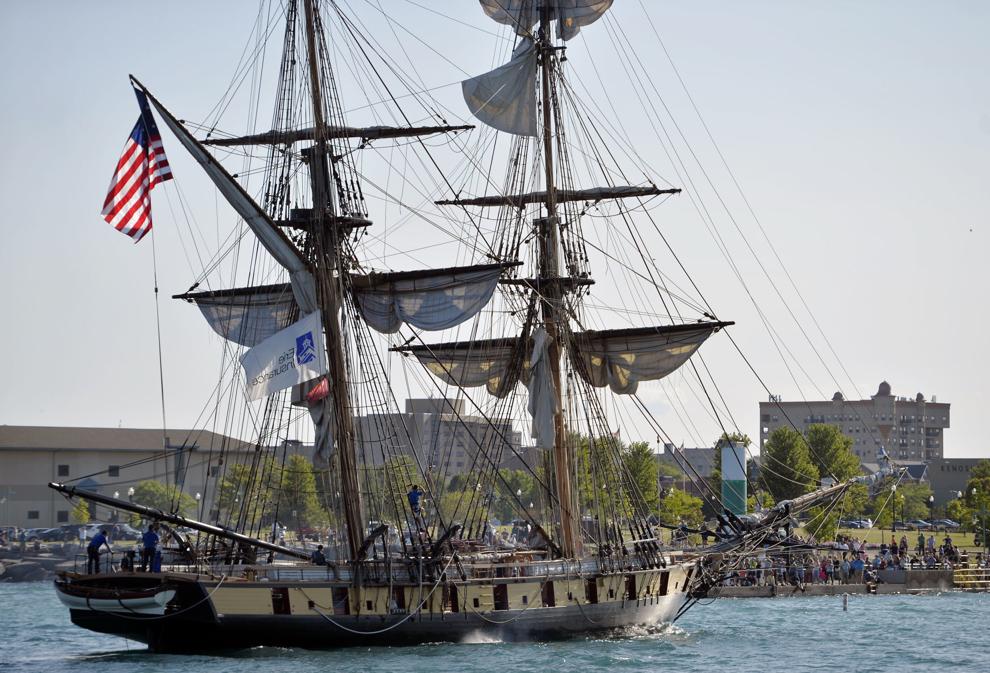 TALL SHIPS PARADE OF SAIL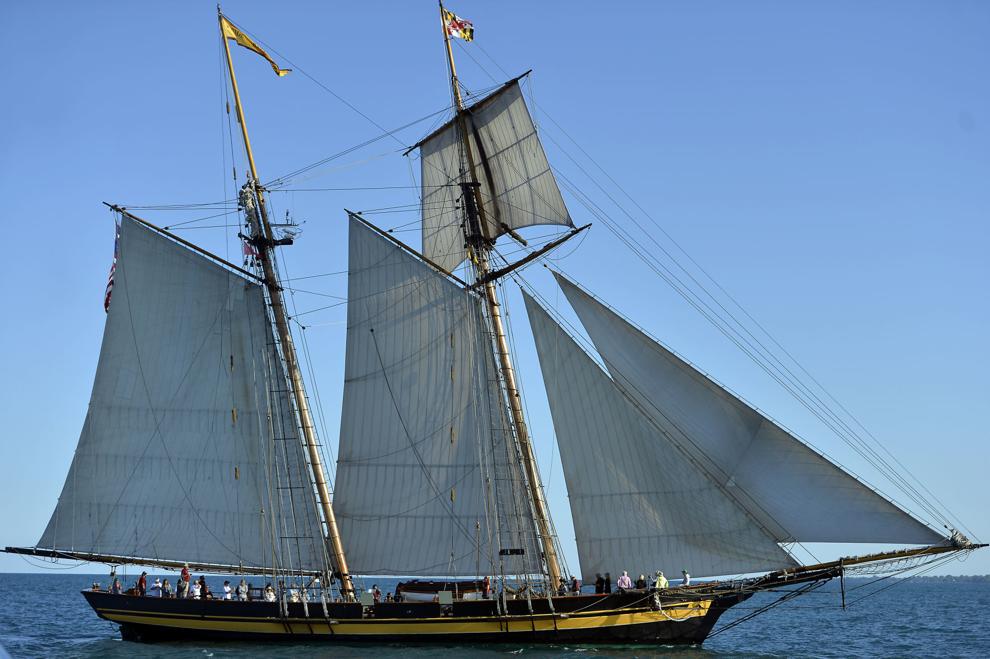 TALL SHIPS PARADE OF SAIL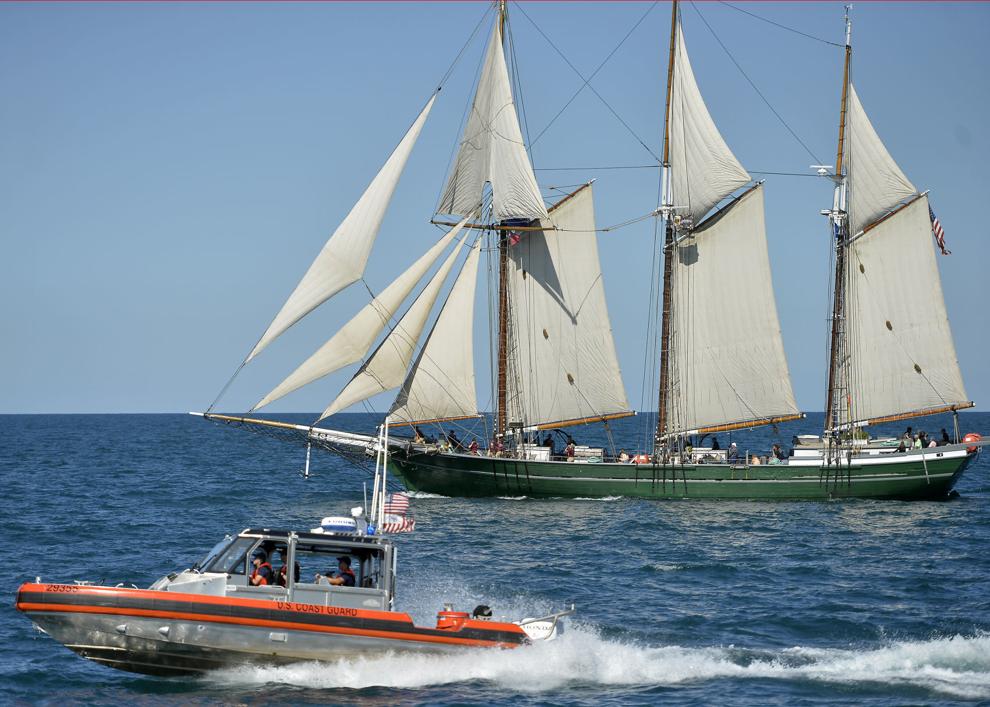 TALL SHIPS PARADE OF SAIL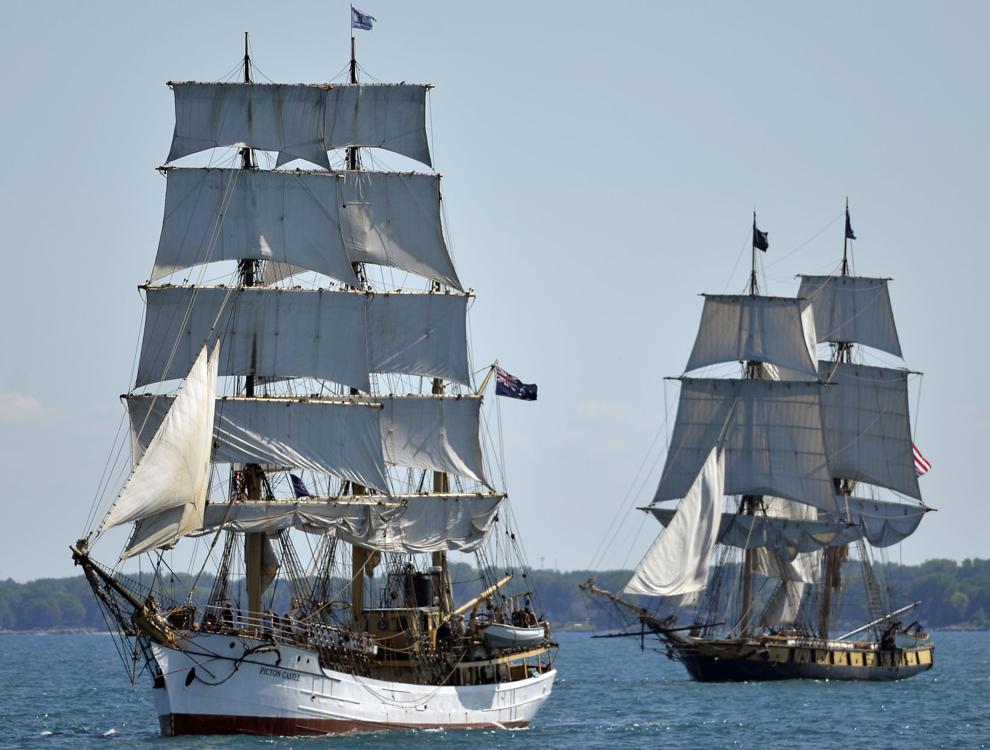 TALL SHIPS PARADE OF SAIL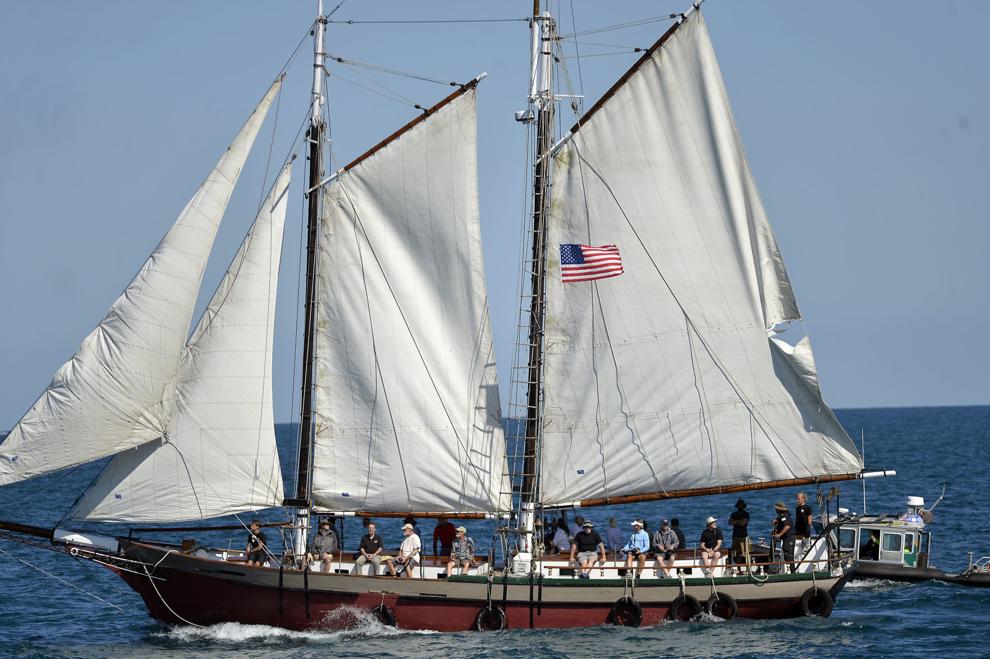 TALL SHIPS PARADE OF SAIL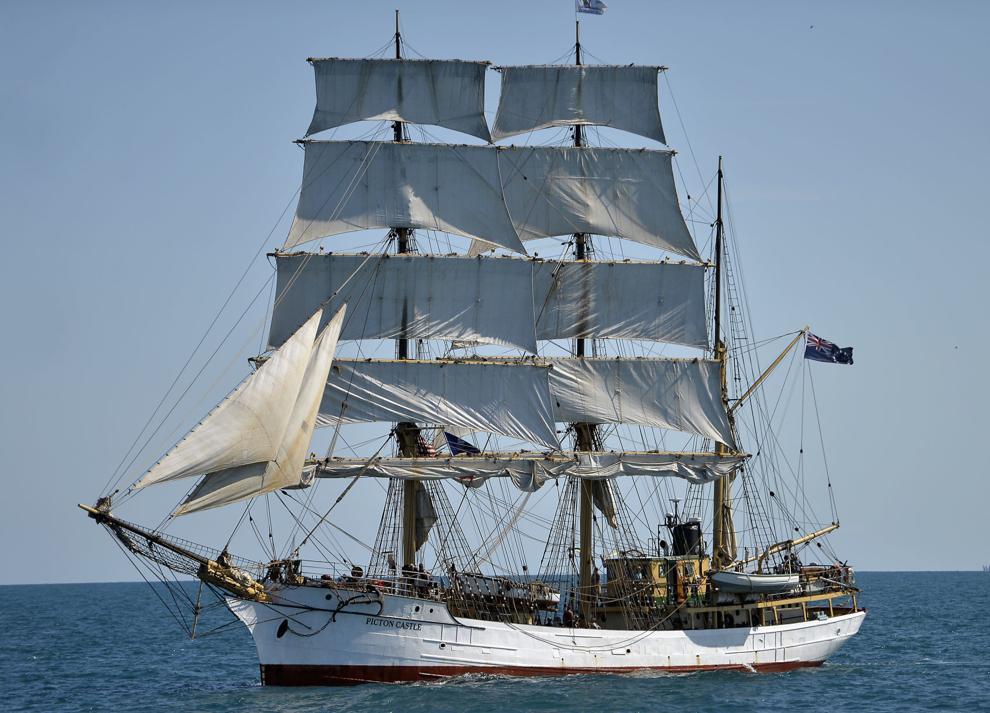 TALL SHIPS PARADE OF SAIL